Ready for easy weeknight dinners? Slow Cooker Freezer Meals will become your new best friend! Here are 10 of our favorite crockpot freezer meal recipes with everything you need to make your grocery list and get a jumpstart on meal prep.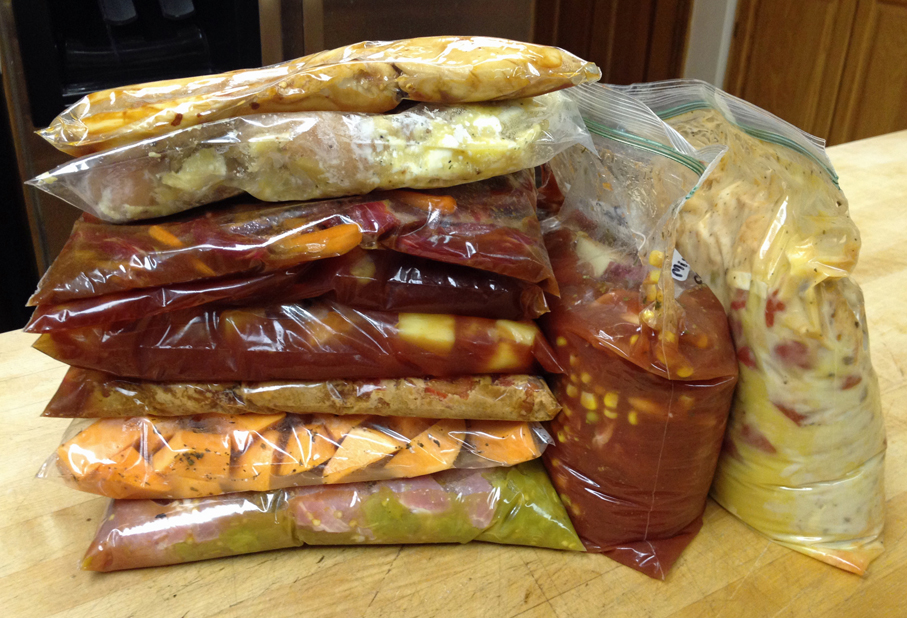 This site uses ad networks and affiliate links to generate revenue.
These crockpot freezer meals have become a part of our weekly routine. I have been making crockpot freezer meals for a few months now and they've not only made dinner time simple but stress free.
There is no more worrying last minute about what we're going to eat for dinner. We also save money as these freezer to slow cooker meals save money. With meal prepping, we eat out less and I find myself going to the grocery store less. I don't have to always have to run out last minute to grab ingredients for a recipe. If you're like me, I can never run in for just one thing, one thing turns into a basket full and $40 later.
I made the Crockpot Sweet Potato Basil soup this past week and it has become one of my most favorite healthy slow cooker soups. My six year old also loved it. I think between the two of us we could have eaten the whole pot in a night. He requested seconds and since we had leftovers, requested it for lunch the next day as well.
Right now I just look in the freezer the night before and choose from the selection of crockpot meals what I want to thaw out. I'm hoping as I find more easy crockpot meals that our family enjoys that I can make a monthly calendar. The biggest thing I do when planning out a number of meals is to check the grocery sale flyer for a couple weeks to stock up on meat that is on sale. I freeze the meat in individual size serving using the plastic fold top sandwich bags which are then placed into a gallon ziploc bag.
10 Crockpot Freezer Meal Recipes:
Click on each link to be taken to the ingredient list & printable recipe.
The best Crockpot Beef Stew made with chunks of beef, red potatoes, carrots, peas, corn, and a simple blend of broth and spices. Easy family dinner to serve when it's cold outside.
The tender flank steak is full of flavor, and it takes just minutes to toss all of the ingredients into the crockpot for a perfect weeknight family meal.
Pineapple Salsa Chicken makes a favorite filling in burritos or tacos. Best of all? The chicken is slow cooked in the crockpot all day, all you have to do is shred it, stuff the burrito, and broil it for 5 minutes.
Skip takeout, and make this crockpot Thai peanut chicken. Chicken breasts are simmered all day in a peanut sauce and served over a bowl of rice.
Only 4 ingredients needed to make this delicious crockpot creamy Italian chicken. This family favorite recipe is incredibly easy to make. Simply dump all of the ingredients into the crockpot, cover and cook on low for 4- 6 hours.
Crockpot Cheesy Chicken Spaghetti is a simple and kid-friendly recipe even for the pickiest eaters. Kids love the cheesy spaghetti, and you can easily sneak in an extra serving of vegetables by mincing up mushrooms or cauliflower.
Warm up with a hearty bowl of sweet potato soup on a cold day made in the crockpot. This creamy soup is made with pureed sweet potato and coconut milk, the ultimate comfort soup on a cold fall day.
Slow Cooker Sweet Potato Pork Stew is a delicious stew recipe, perfect for fall and winter months. Made with pork loin and sweet potatoes, this tasty stew takes just 15 minutes to prepare and slow cooks to perfection.
Cashew chicken is a simple slow cooker recipe that combines chicken with cashews in a savory sauce. Serve over rice for an easy weeknight family dinner.
Crockpot Garlic lime chicken is a simple, easy dinner idea that is perfect for any day of the week. Incredibly flavorful this Garlic Lime Chicken recipe doesn't get much easier. Simply place all ingredients in the slow cooker, cover and cook on low for 6-8 hours. Serve with brown rice or cauli-rice.
Meal Plan with the Best Crockpot Freezer Meals.
Dinner time so much easier with crockpot freezer meals! Prep the meals ahead of time and place in a freezer bag for easy weeknight dinners. Make a menu calendar or list to help keep track of the freezer meals.
Shop our favorite Crockpot Products:
Tips for Making Freezer Meals:
Double the recipes and separate and freeze into two ziplock bags.
Meal planning can be challenge, and it's easy to go overboard. But when you make a list and plan it can be cheaper. When planning to make a batch of freezer meals, I keep an eye on the grocery sale flyer for a couple weeks to stock up on chicken breasts, pork chops, and ground beef. If I didn't shop the sales we'd be way over budget.
Estimated Cost to Make these Crockpot Freezer Dump Meals:
I don't have the estimated cost for all of these crockpot meals as I stock up on meats and canned food when on sale. You can always add in extra ingredients/change the recipe to your family's liking, these are meals and ingredients that our family enjoys.
4 Hour Slow Cooker Recipes:
With our work schedule, the 4-6 hour cook time works best for us which is why most of the recipes you will find are not for 8-10 hour days.
Do you place the ingredients in frozen?
I have never placed the ingredients in frozen – always thawed, so I'm not sure the cooking time if frozen.
How many people do these recipes serve?
Most of the recipes yield an average of 4-6 servings. We are a family of five, two adults and three children. We almost always have at least one or two servings left over.
Additional slow cooker dinner ideas: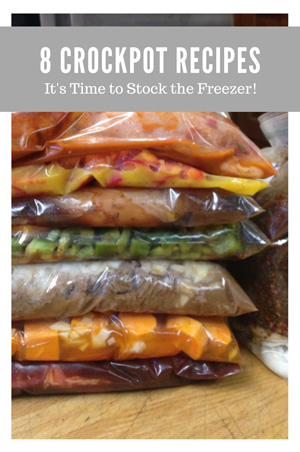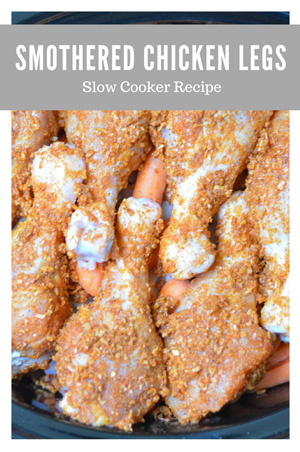 Crockpot Recipes originally found at Mongolian Beef, Beef Stew, Cheesy Chicken Spaghetti, Thai Peanut Chicken, Sweet Potato Basil Soup, Mexican Pork Sweet Potato Stew, Cashew Chicken, Lime Garlic Chicken found in B.J.'s Wholesale Flyer.