Surprise someone special with a box of chocolate from Sugar Plum Chocolates!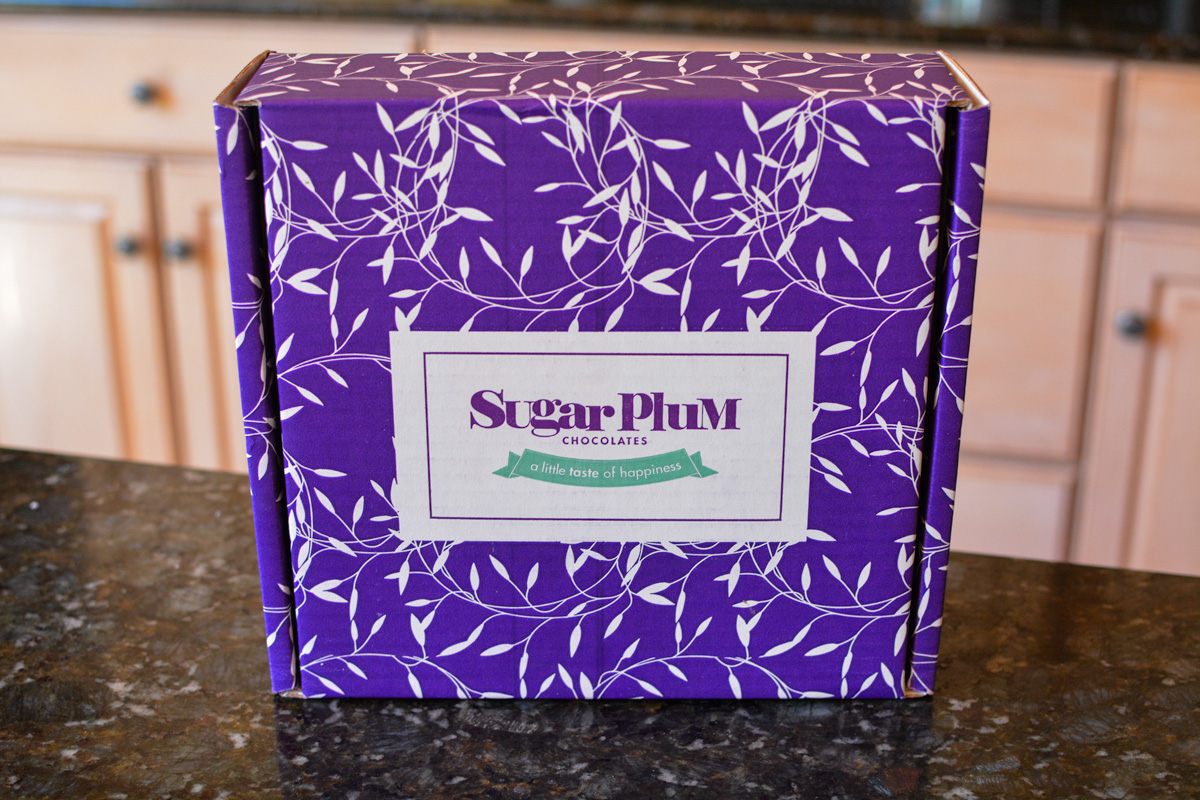 Sample received.
A delicious box of Halloween treats, the perfect way to end a busy week!  Sugar Plum's Halloween Boo Box was a fun surprise for our kids after a busy week of school, soccer, mountain biking and hockey. I'm not sure who was more excited, me or the kids. I have a weak spot for chocolate, especially chocolate covered pretzels, the perfect mix of sweet and salty.
This fun Halloween themed box was filled with Chocolate-covered pretzels, chocolate-covered cookies and graham crackers, caramel popcorn drizzled in chocolate, Peach Delights, and a white chocolate ghost lollipop.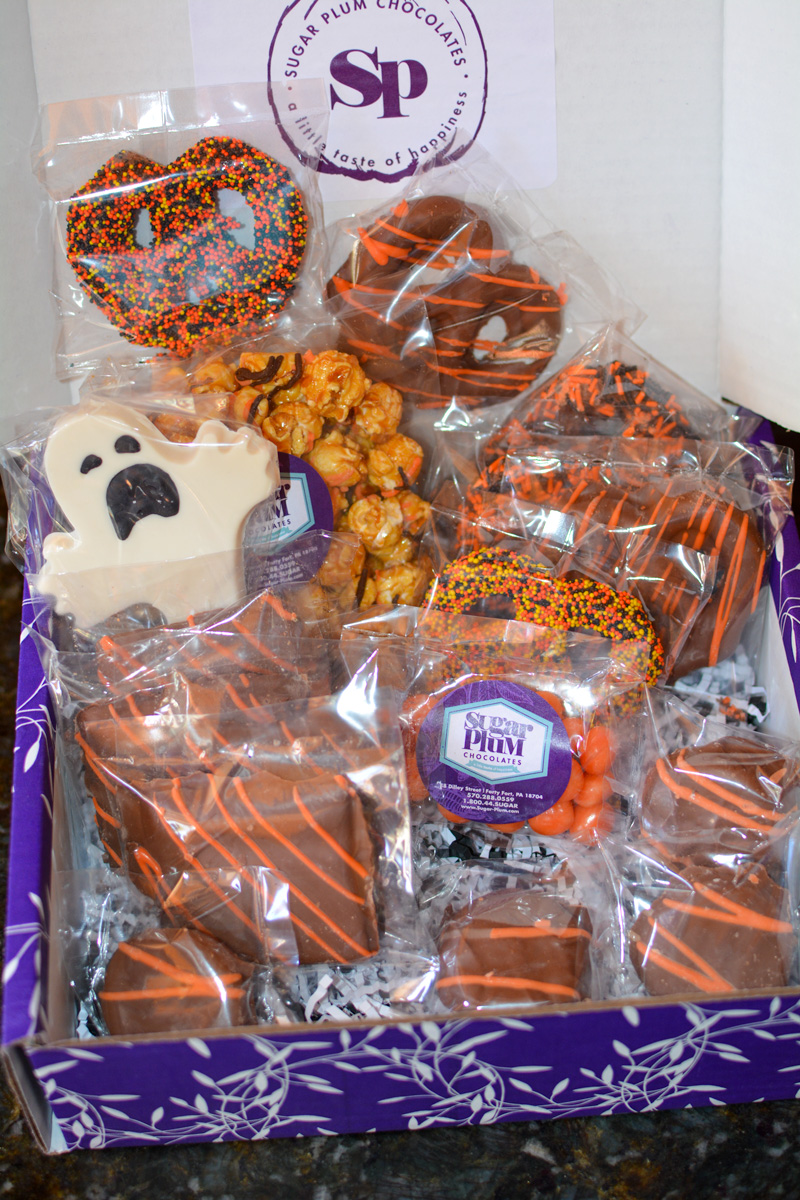 Halloween Boo Box
2 Milk Chocolate-Covered Pretzel Rounds with Orange Drizzle
2 Chocolate-Covered Pretzel Rounds with Black and Orange Sprinkles
4 Milk Chocolate-Covered Sandwich Cookies
4 Milk Chocolate-Covered Graham Crackers
2 Chocolate-Covered Pretzel Rounds with Halloween-Colored Nonpareils
White Chocolate Ghost Lollipop
Bag of Caramel Corn with Chocolate Orange and Black Drizzle 3 Oz
Bag of Peach Delights 3 oz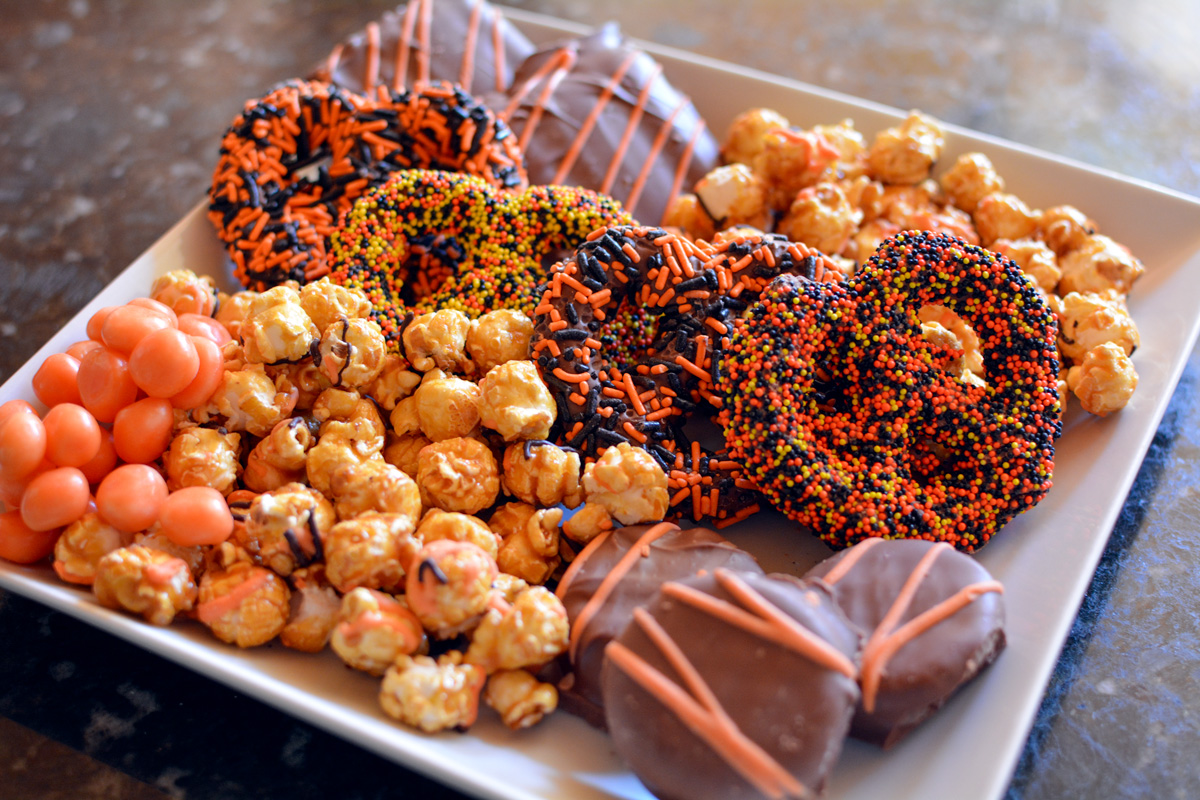 In addition to the Halloween Boo Box, there are gifts boxes and baskets for holidays and special occasions including Christmas, Thanksgiving, birthdays, and corporate gifts.
Dried fruit & nut trays
Sugar Plum Chocolate Mountain Gift Assortment
Sugar Plum Choclates Discount Code:
Make sure to sign up for the Sugar Plum emails and receive a special 10% off discount code for your first order!
Military & First Responder Discount – Receive a 10% discount through GovX.