Kids can create their own camping adventure with the new Step2 Adventure Camper. With this open concept camper that features a skylight, working doorbell, door, and grill, little imaginations can run wild.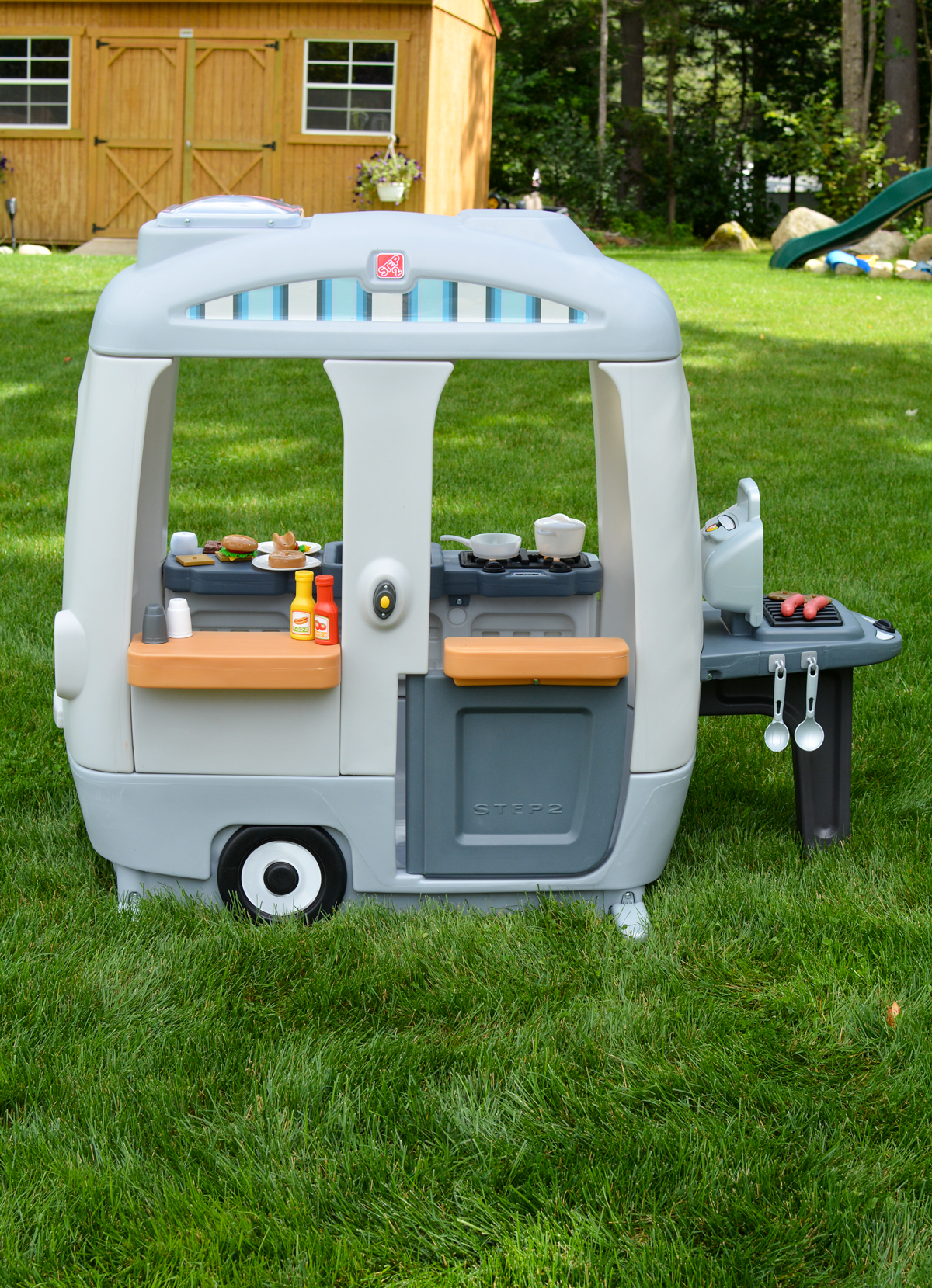 Step2 provided a sample of the Step2 Adventure Camper.
Step2 Adventure Camper Features:
Open concept – large windows & Dutch-style door allowing parents can keep an eye on children
Large sink with faucet, countertop prep space, stovetop with clicker knobs
Pretend grill with place to hang spatula and tongs
Kitchen chair
Realistic features of a camper – skylight, back wheel
Working doorbell
Accessory set that includes play food

Stack'n'Stay food set hot dogs, hamburgers, smore's
Condiments, cooking & eating utensils, pots and pans

Can be used indoors or also great for outdoors
Space for multiple children to play
Recommended age: 2+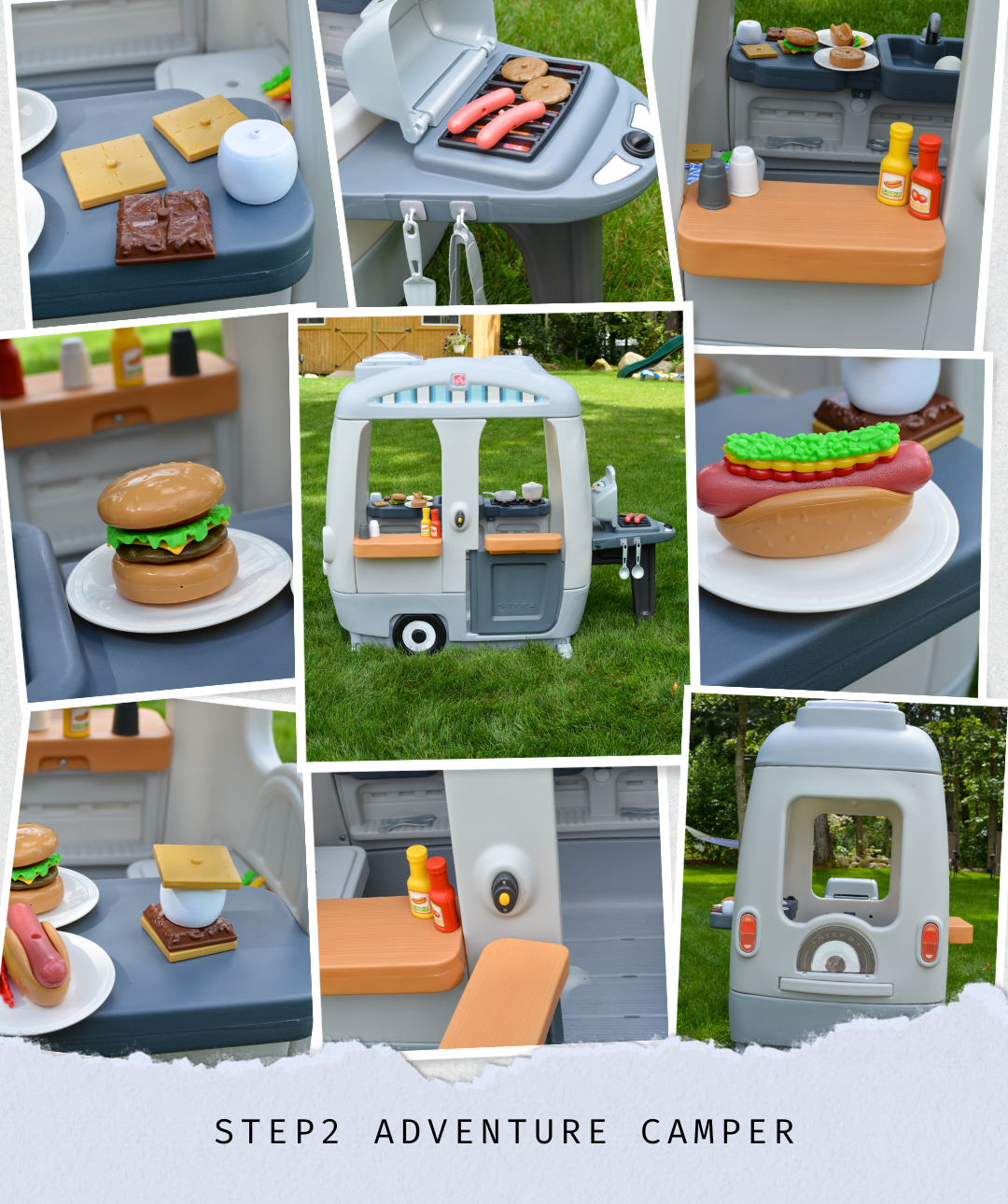 The Step2 camper arrived in 2 boxes and took about 45 minutes to an hour to assemble. Having a drill on hand offers convivence as there are a number of screws. The holes are not predrilled which made it take longer. Two AAA batteries are also required for the doorbell and are not included.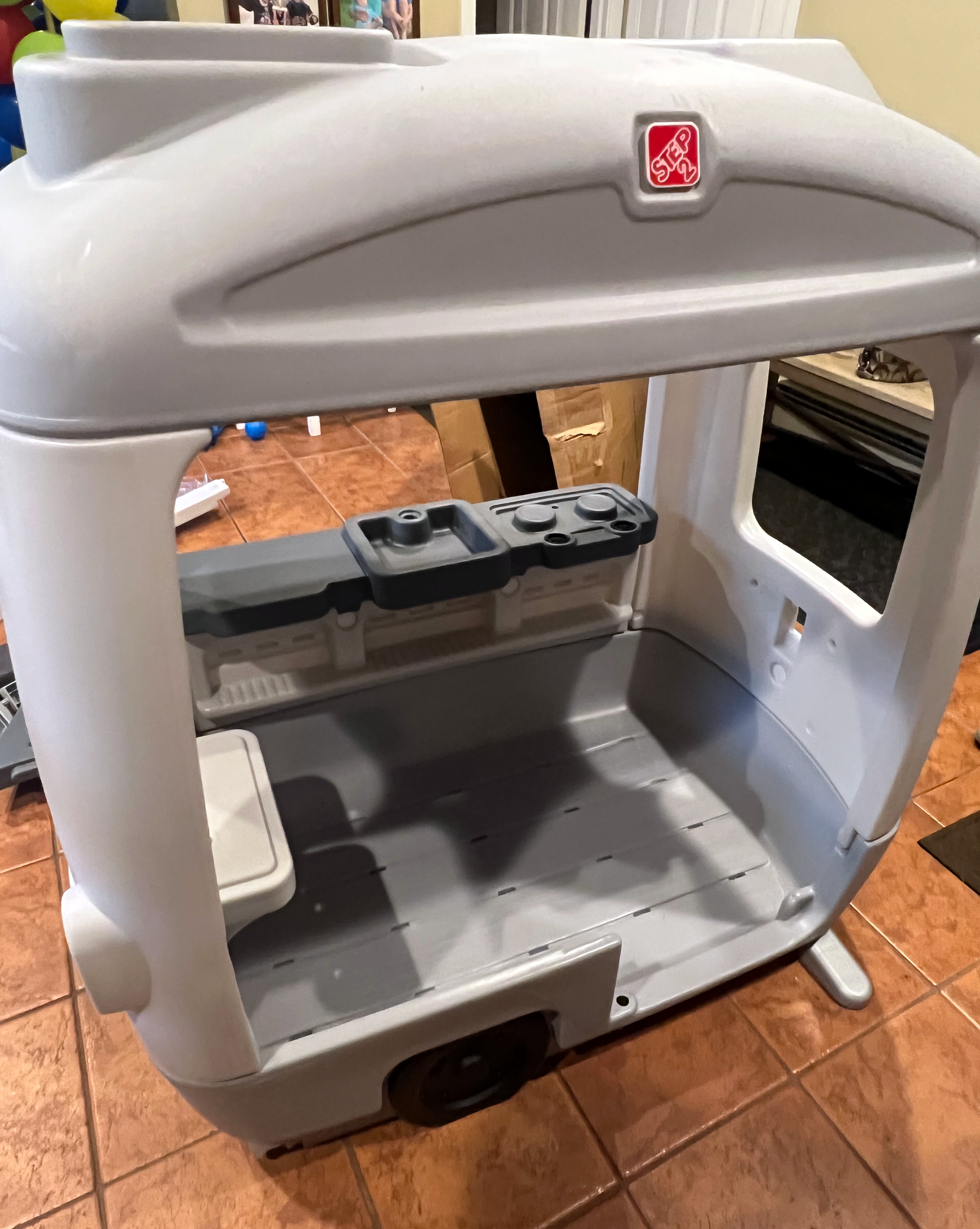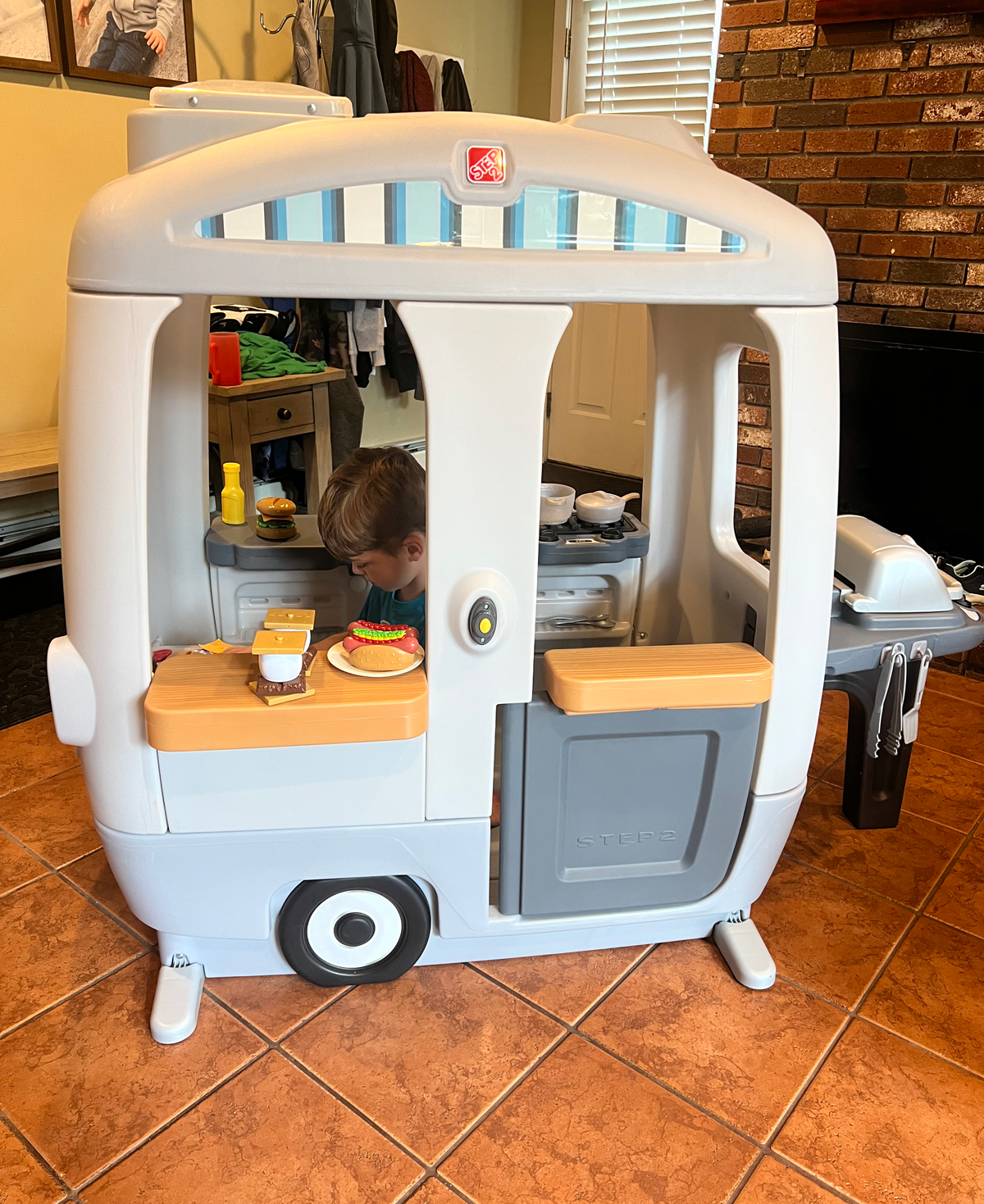 The play camper was first put together in the house since we planned on keeping it in the playroom, but then decided to move it outside. We soon realized that it may not fit through the door. Luckily after removing the bottom four supports, it was able to squeeze through without having to take it all apart. Keep this in mind when assembling it.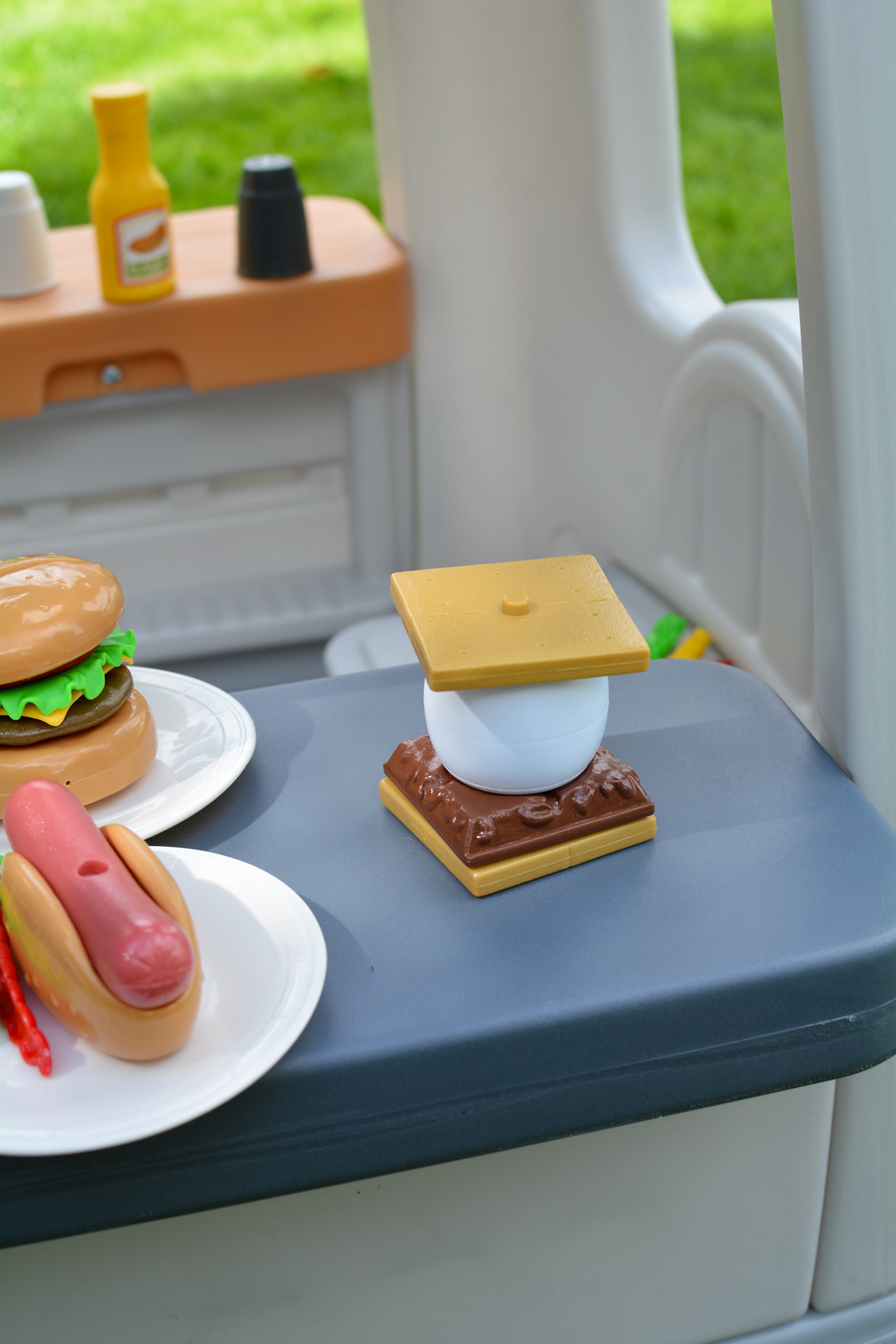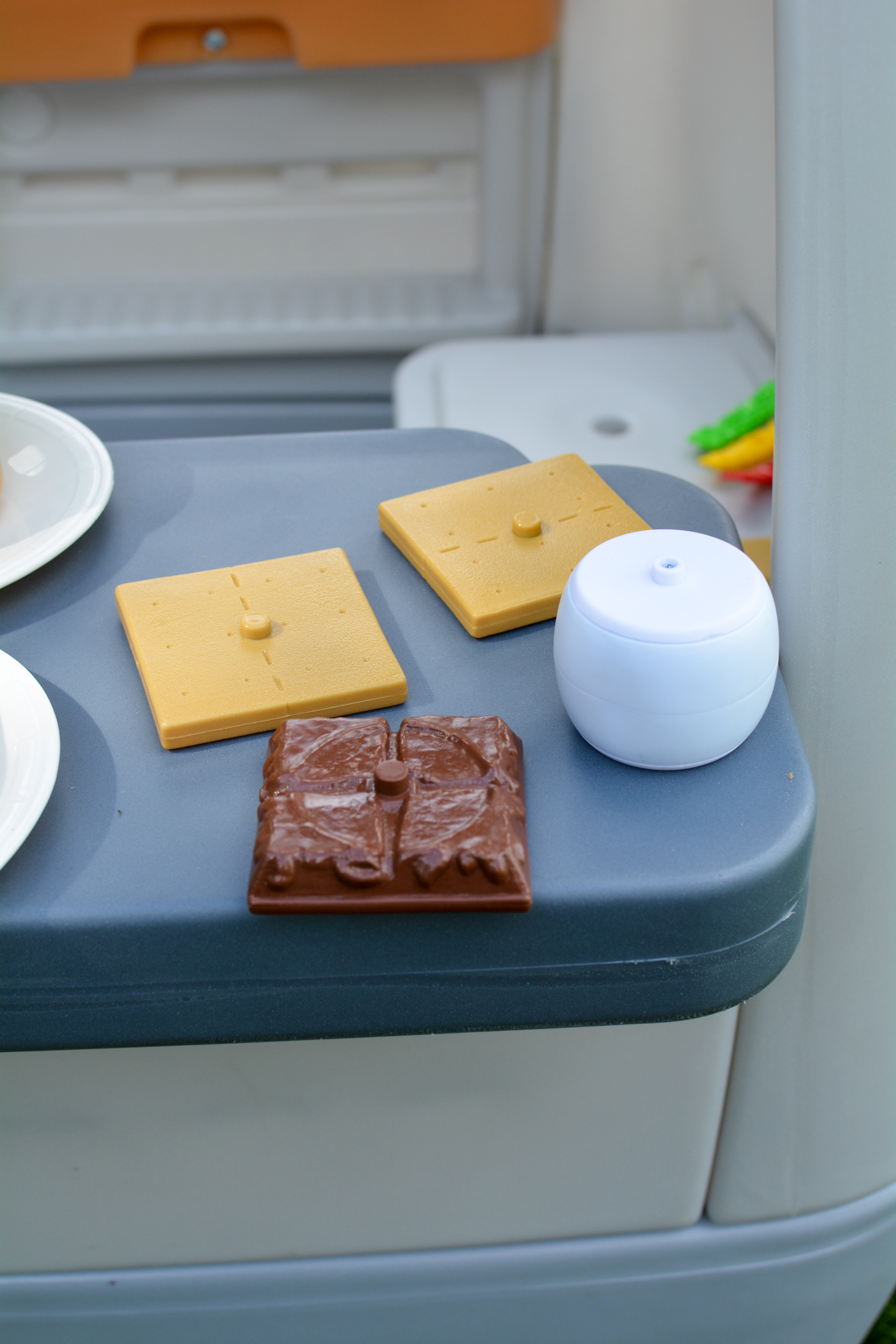 The toy play food that is comes with the camper is a favorite among the kids. The hotdogs aren't your typical pretend play hotdogs, they have the ability stack on relish, ketchup, or mustard, making it more lifelike. There are also graham crackers that come apart, and kids can make their own s'more by stacking the pieces together, with a squishy white marshmallow in between.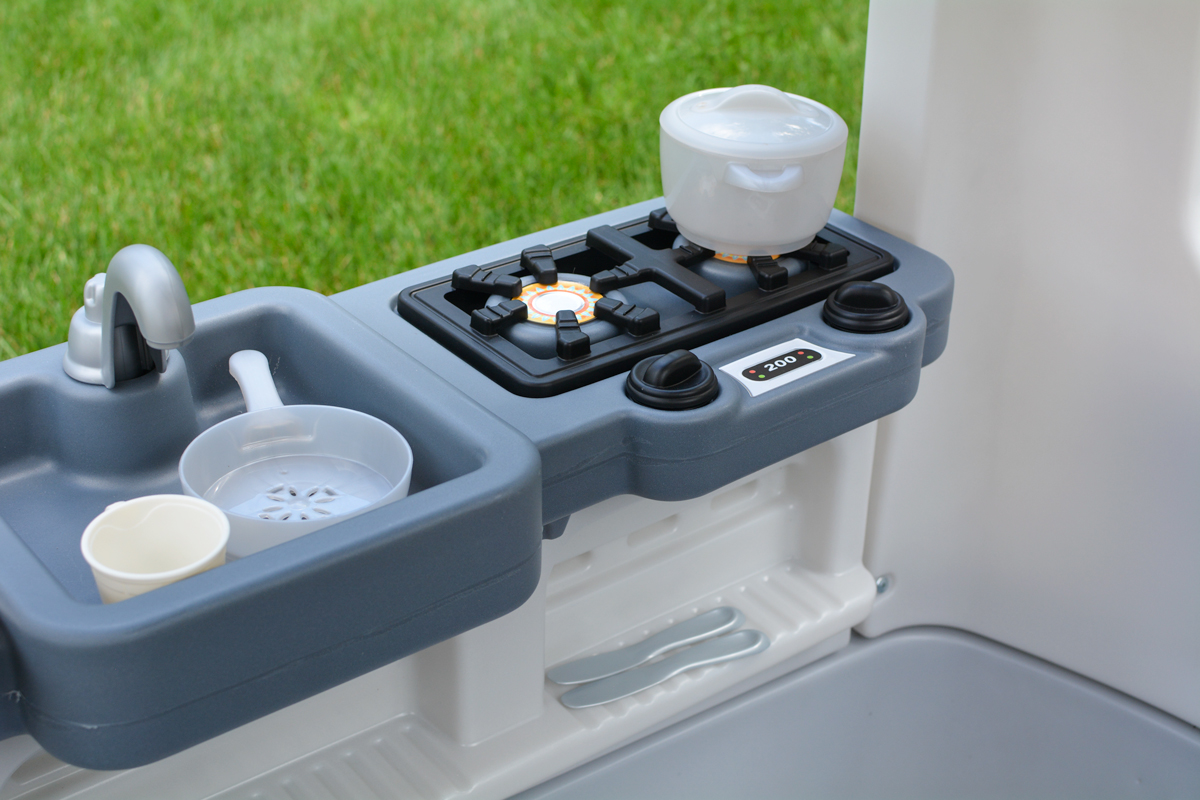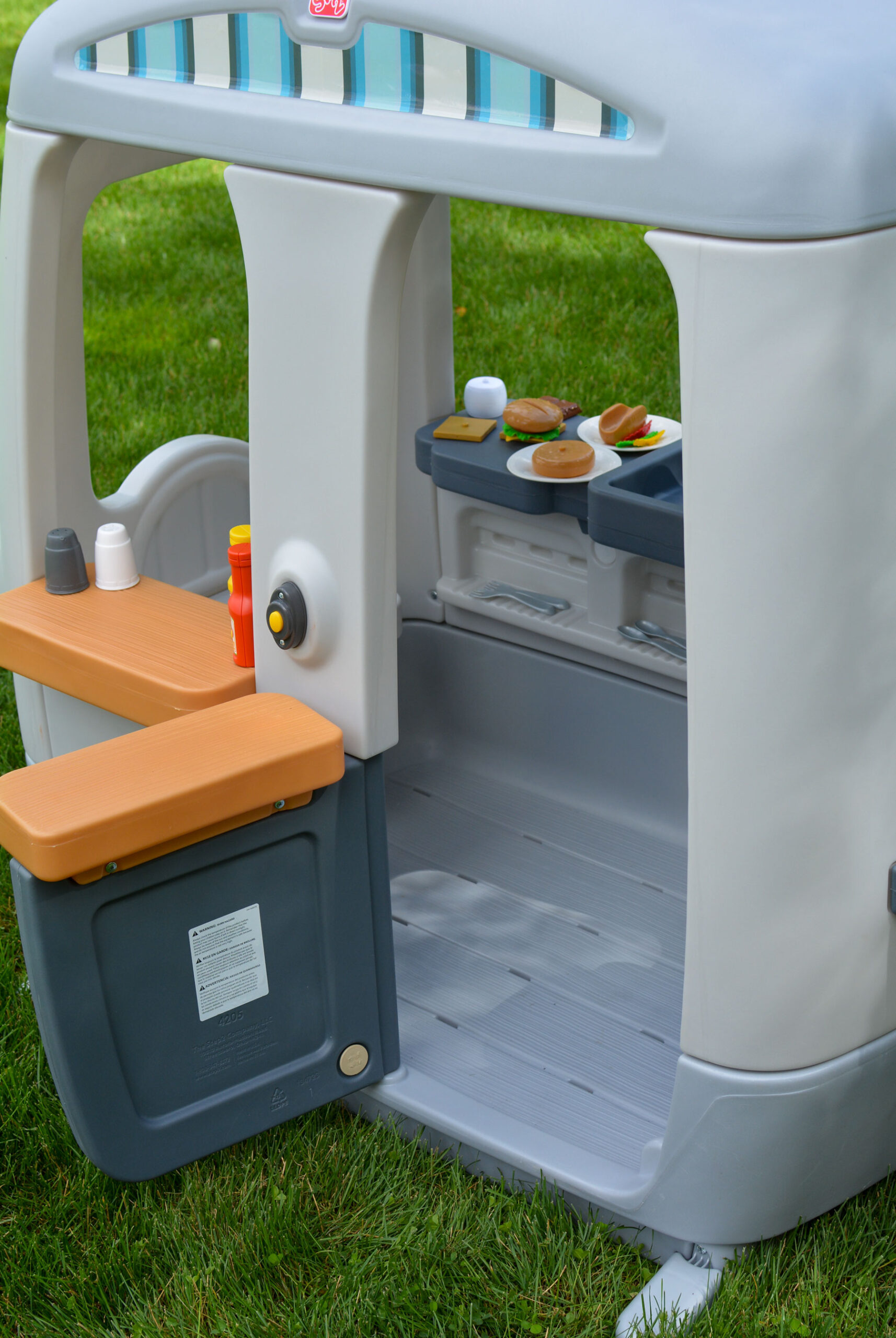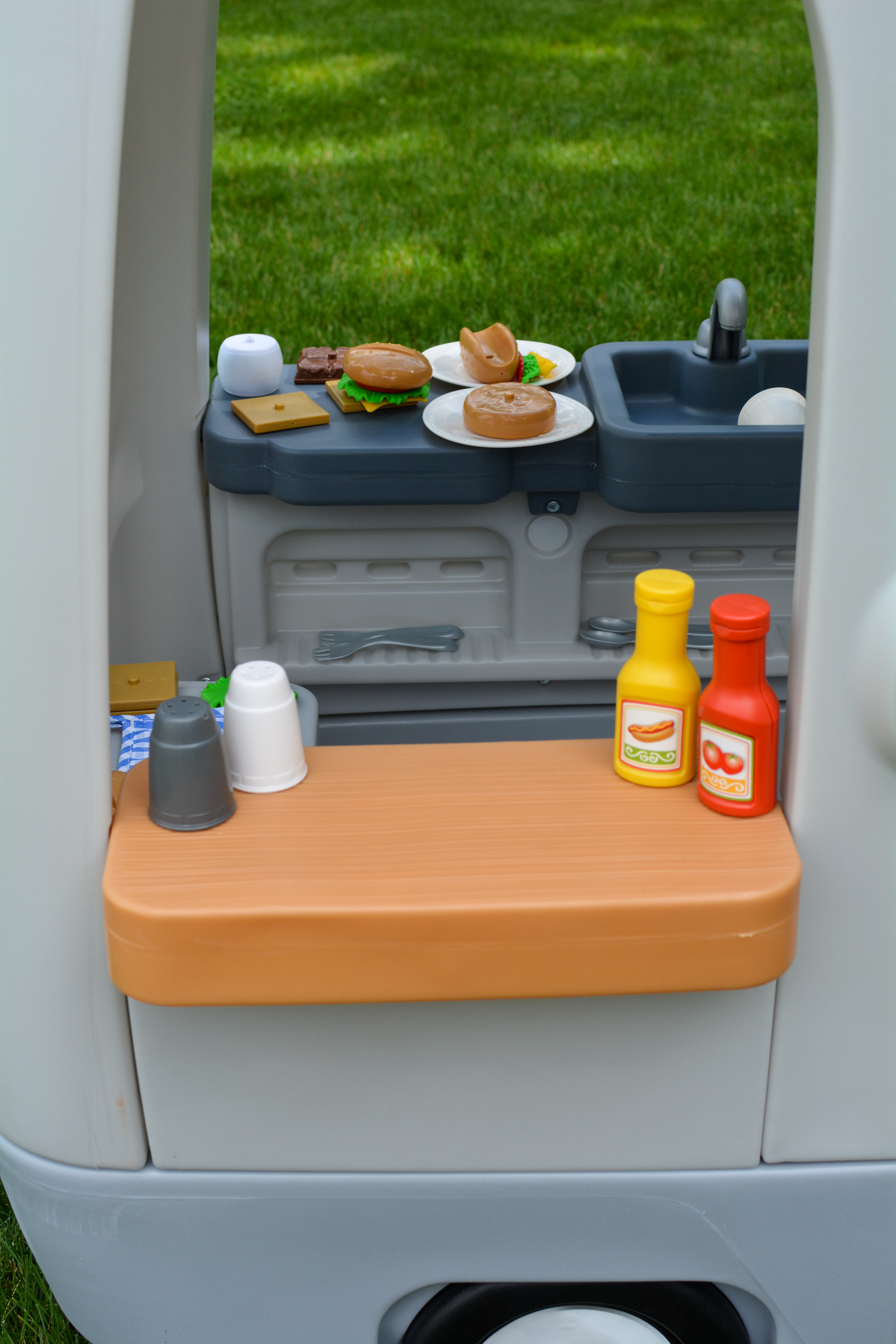 The camper has a solid base with a built-in seat, as well storage space for the utensils. There is room for multiple children to play, 2 children can stand inside, while another grills, and additional children can pretend that they are ordering food from a food truck. Pretending to own a restaurant or store and take orders/serve meals is a favorite activity among my son and our neighbors.
The Step2 Adventure Camper is on Sale Now!
Right now, you can buy the Step2 Adventure Camper on the Step2 website for $349.99 $314.99 with code SUMMERSEND10 and receive Free Shipping.
The Step2 Camper is also available at Costco, Amazon, and Target.