If you're looking for a unique gift for someone special, make sure to take a look at the ZoomBroom. It is not your average Christmas gift but comes in handy for cleaning outdoor spaces.
When it comes to Christmas, Birthdays or Mother's Day, I prefer gifts that for the house or yard instead of jewelry, flowers and purses.  I enjoyed mowing the lawn since I was a teenager and since buying a house, I take care of majority of the lawn maintenance. Every so often I'll let my teenage son help out, but it's something I enjoy and look forward to doing every week.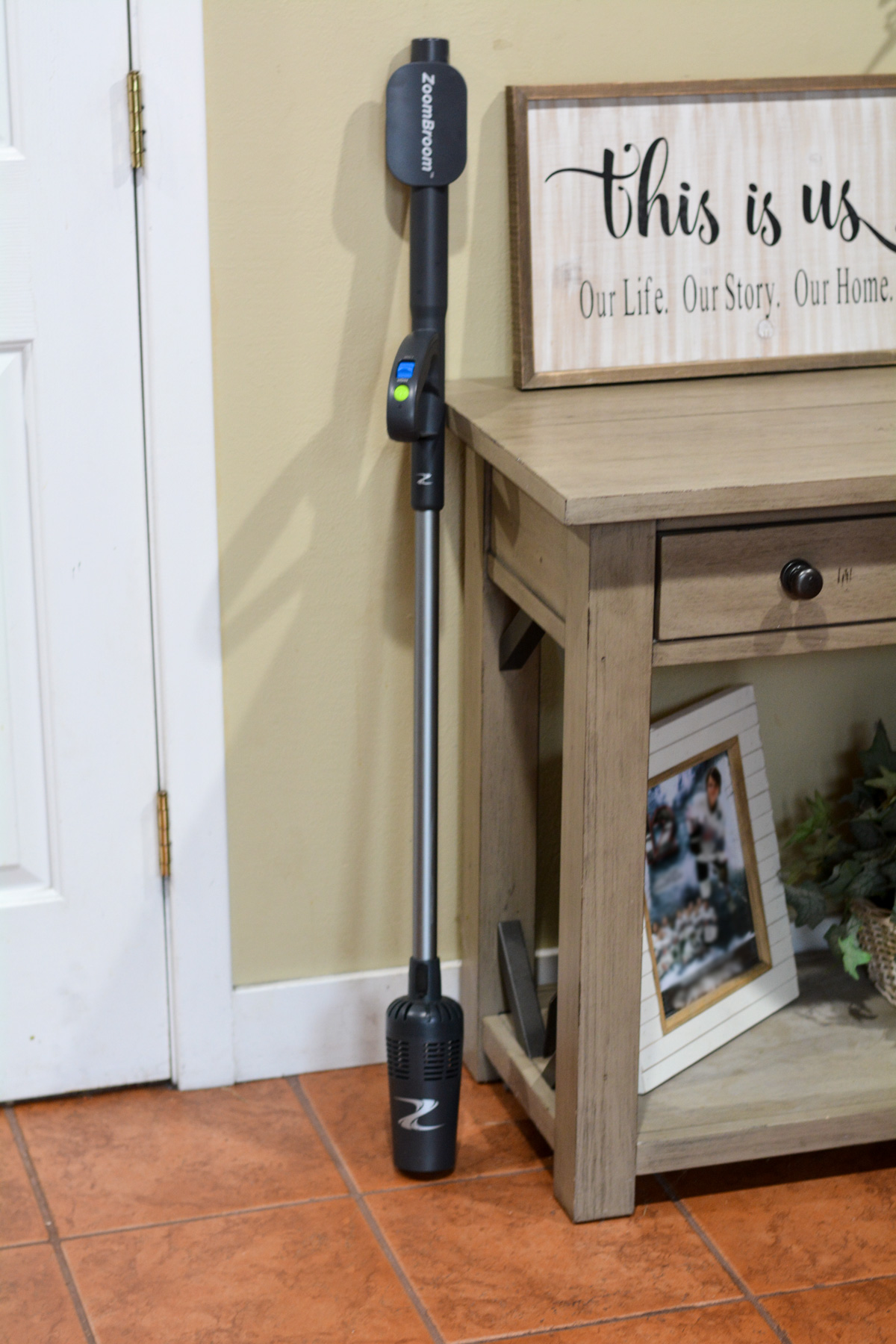 Sample provided.
ZoomBroom has been the perfect addition for helping to clean the outdoor spaces. It is a lightweight, cordless stick blower that makes it convenient to get grass clippings, dirt and leaves off of decks, stairs, driveways, patio furniture, and lawn equipment.
Make Outdoor Cleanup a Breeze with ZoomBroom:
Lightweight – 2lbs with battery
Simply plug in to a wall outlet to charge
Low or High (Turbo-boost) option
Clean the driveway, deck, lawn equipment
Convenient storage
Blow away leaves, debris, light snow
Portable – easy to pack up to bring in the camper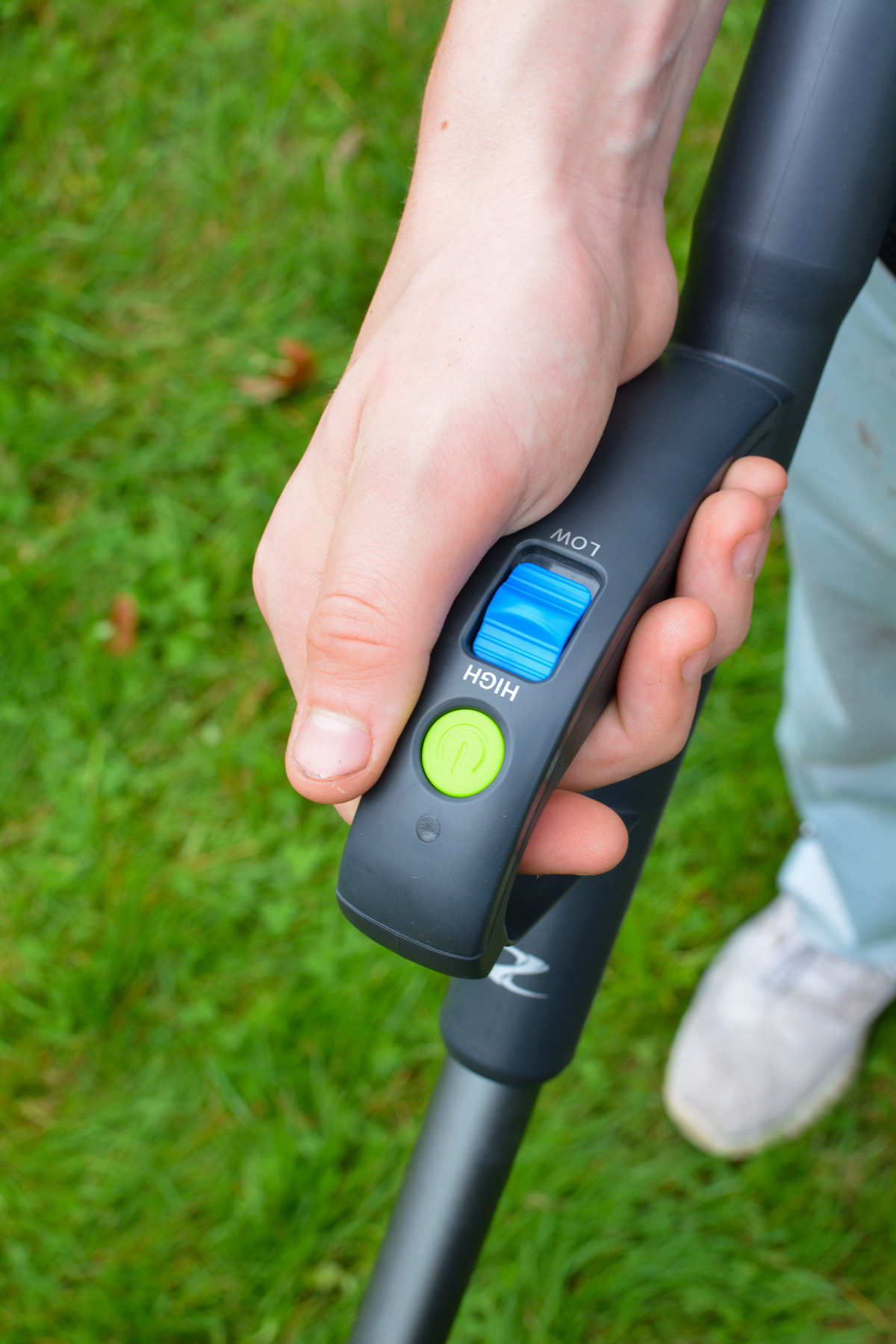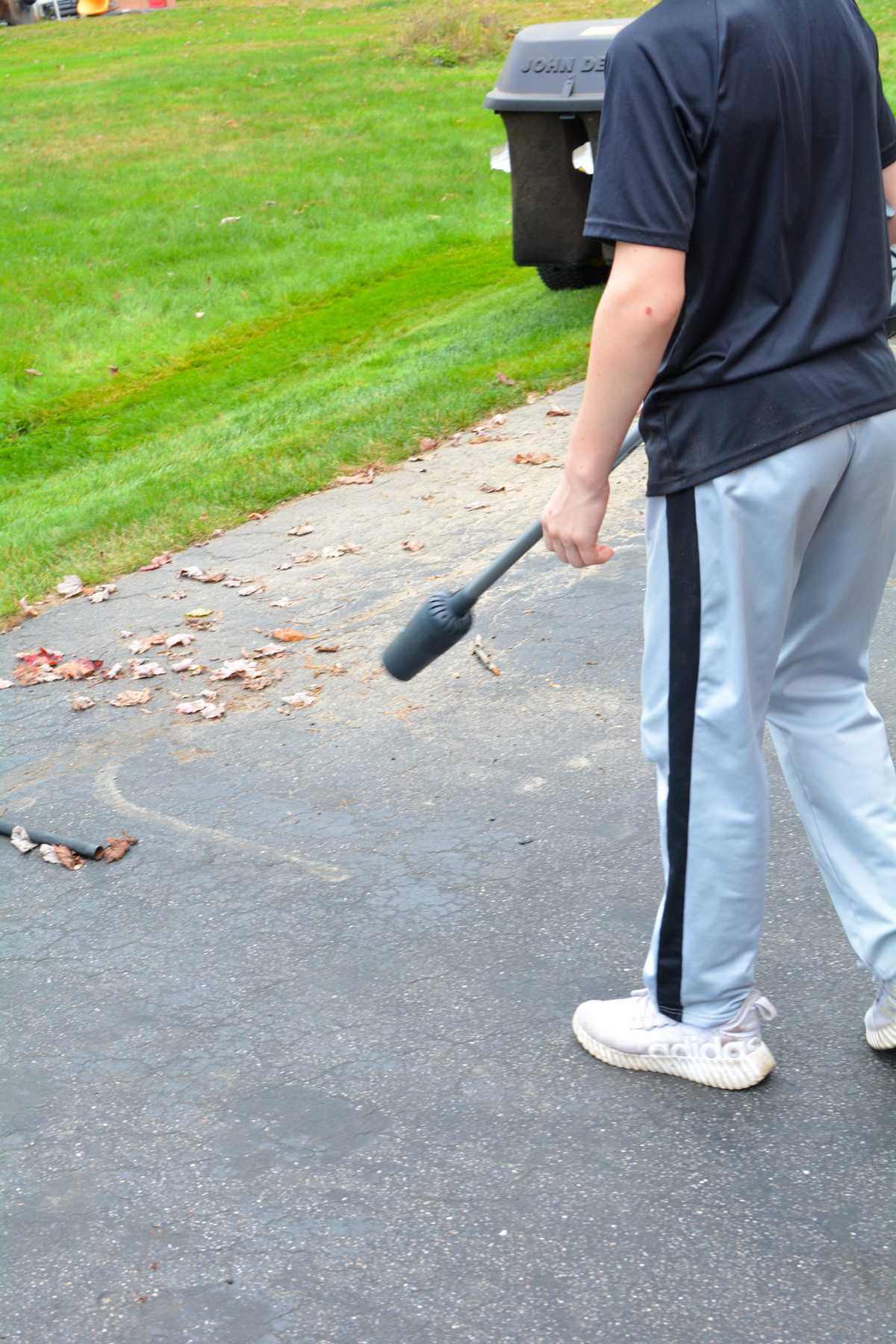 Since moving into our house 6 years ago, we have cut down dozens of pine trees and more than doubled the amount of grass in our backyard. I finally purchased myself a ride on lawnmower, but the only thing I'm not a fan of is cleaning it when I'm done cutting the grass and collecting the leaves. It used to only get cleaned every so often, but now thanks to the ZoomBroom it gets cleaned after every use. The boys often fight over who gets to do it. Being lightweight, the cordless stick blower can even be used by my 7-year-old, who currently thinks is the coolest thing and enjoys blowing leaves off the driveway constantly.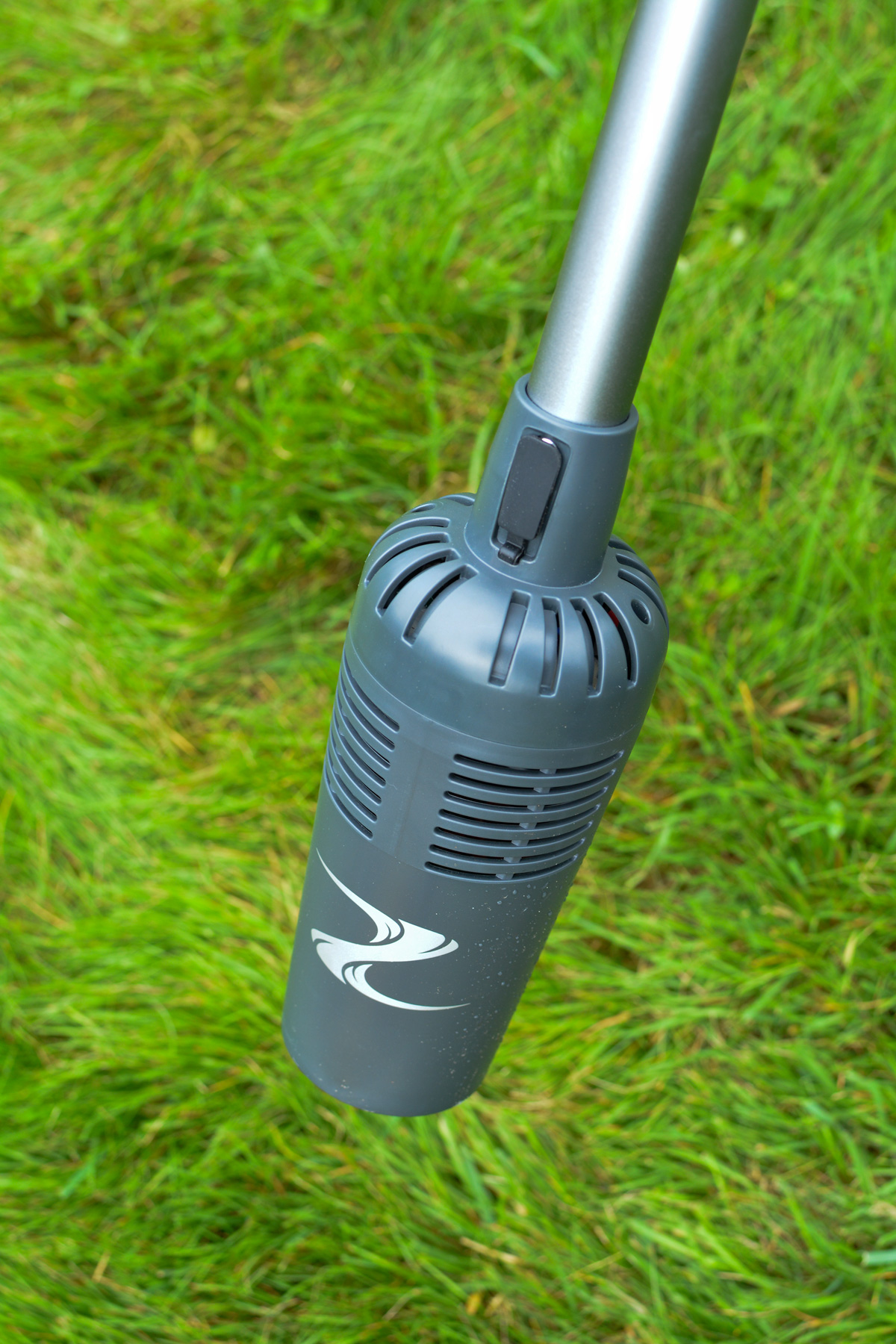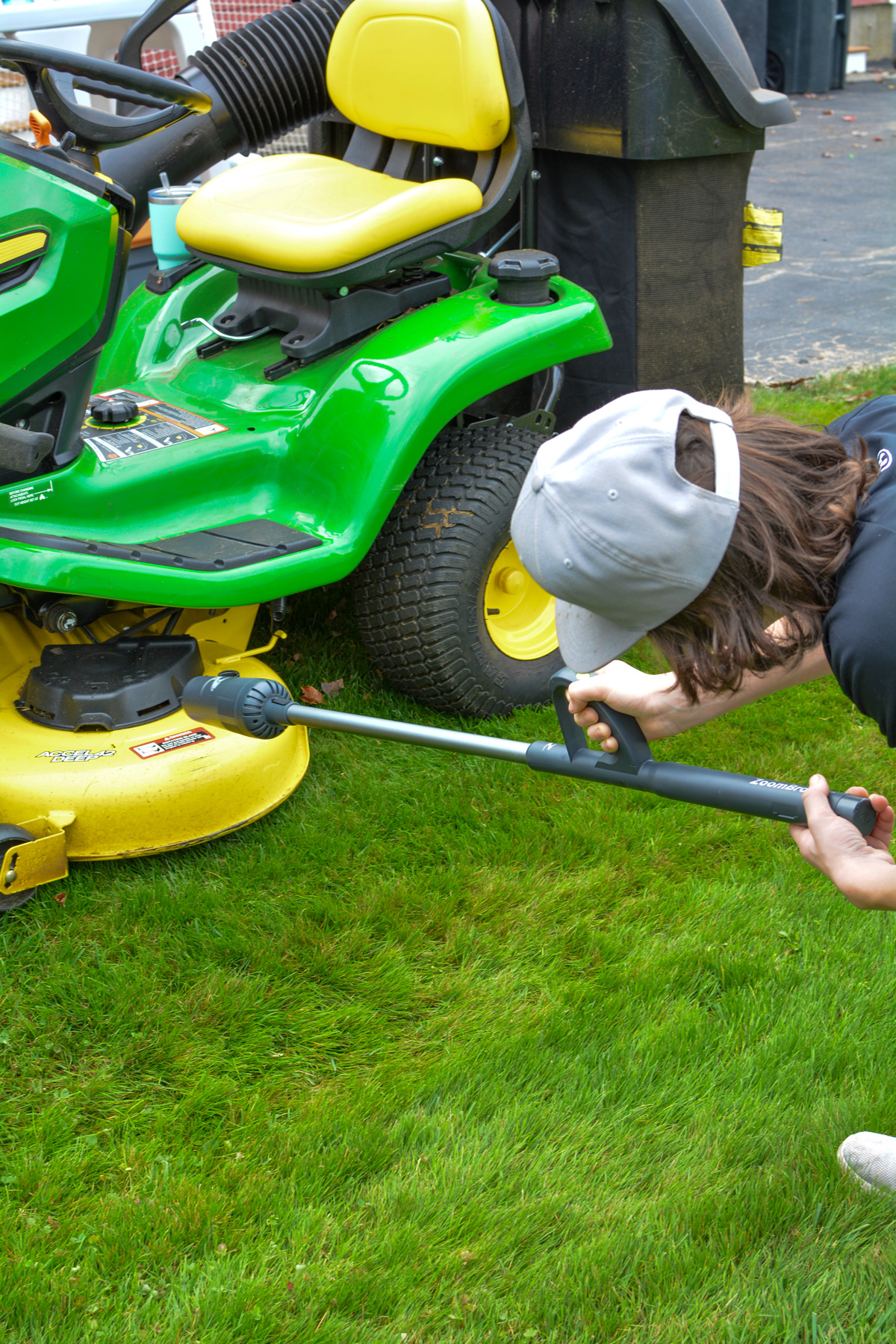 Where can I Buy a ZoomBroom?
Buy the ZoomBroom on Amazon for $189.99, you can currently clip a $20 off coupon.