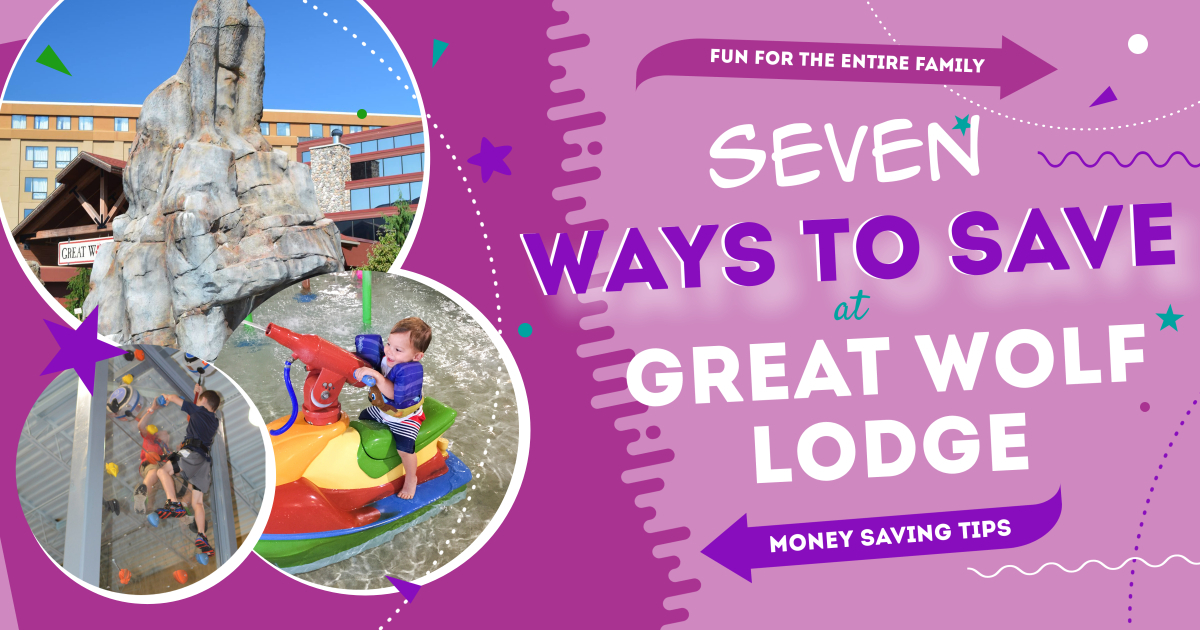 It's been about 4 years since we have last visited Great Wolf Lodge New England and I couldn't wait to surprise the kids. I had the trip to Massachusetts booked for a couple months, but I kept it a secret from my youngest. The only thing I told him was that we were staying at a hotel, which is quite common during hockey season, and that the hotel had a pool.
He had been asking recently to go to the "Bear Hotel." We have a few pictures in a scrapbook that I made a few years ago, the picture was taken in front of the bear carving at Great Wolf Lodge New England. Since we were familiar with Great Wolf Lodge New England, I knew that expenses would easily add up, so I chose to pack our breakfast and lunches, knowing that my children would want to do some of the activities that cost extra – the ropes course, bowling, and rock climbing.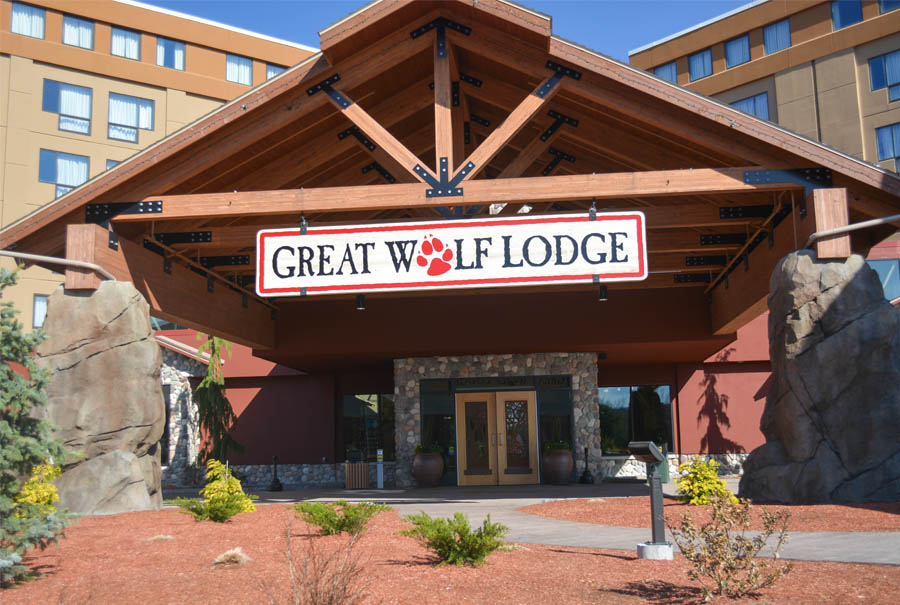 7 Ways to Save at Great Wolf Lodge:
1. Book during off peak times
Rooms are typically the cheapest for off peak times (mid week, non-holiday times, during school year). You can often find rooms for $99 a night during the off peak times at the Fitchburg location.
2. Check the promo codes periodically
Once you book your room, periodically check coupon codes. New coupon codes seem to be released almost weekly. If you find a cheaper price, either call or chat with Great Wolf Lodge and they will adjust the rate. When I first started looking rates were $250 + a night. I then found a 48Hour code for $129 for April Vacation Mon-Wed, and about a week before our visit a new promo code "blossom" came out that reduced the room to $99 a night!
Great Wolf Lodge will also price match Groupon. Simply call Great Wolf Lodge and let them know that you would like to book a stay and price match Groupon. There are benefits to booking direct, like easier change/cancelations, ability to reduce the rates when better promo codes become available, ability to add on packages.
 3. Pack a cooler with food & drinks
Knowing that expenses can easily add up during vacations I decided to cut down on the food expenses by packing a cooler and filling it with drinks, breakfast foods and lunch options. We ate at the resort on the first night and ordered takeout for dinner the 2nd night since I had reward points to use at a local restaurant.
Breakfast foods-
Cereal
Fresh Fruit
Yogurt
Pre-made pancakes or French toast
Oatmeal
Lunches-
Deli meat, rolls, and lettuce
Peanut butter & jelly
Microwavable mac & cheese
Spaghettios – make sure the can has the pull of top.
Snacks-
Cheese, pepperoni & crackers
Apples
Chips
Drinks – Bottles of water & Gatorade or juice boxes, milk for breakfast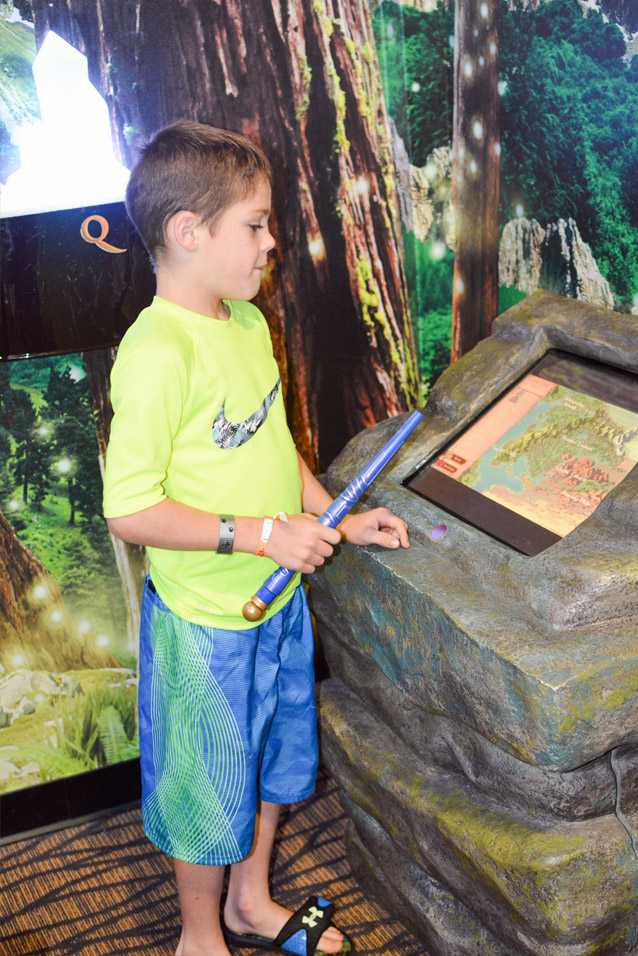 4. Reuse Old Magic Wands
If you have any Magicwands from previous trips, ours were from 2018, you can bring them back pay to play the game. The magic wands can also be put into "demo mode" for free so that younger children can still partake on the magic, pointing their wands and lighting up the jewel checks, making starts light up, ect.  If your batteries need to be replaced, bring them to the MagicQuest shop to have them replaced for free.
5. Purchase Arcade "Paws" in bulk to receive bonus "paws".
Instead of tokens, the arcade runs only with game cards and each game charges by "paw".  4 paws equal about $1. The best deal was purchasing $100 as bonus paws were included. Cards can be split into equal amounts if you purchase them at the prize counter, you cannot split them up buying them on the kiosks.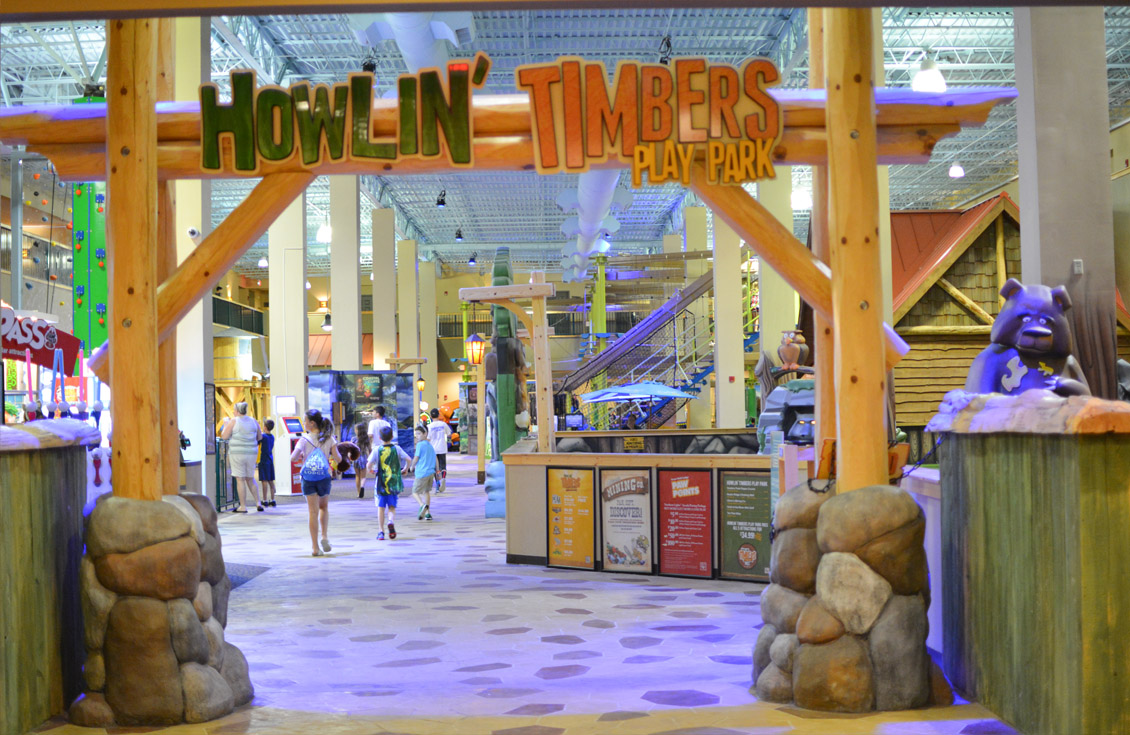 6.Purchase a Pass
Pup Pass, Paw Pass, Wolf Pass, Adventure Pass, Magiquest Bundle
My children prefer the unlimited ropes course and unlimited climbing wall, so the Adventure Pass is best for our family. My oldest preferred just the arcade so I did not get him a pass. At the Fitchburg location, the Adventure Pass is good for unlimited climbing wall, unlimited ropes course, one mining bag, one round of mini golf, and one round of bowling for $50 (per person).
7. Ask for Great Wolf Lodge Gift Cards for Christmas & Birthdays:
Everyone always asks my children what they want for Christmas. Instead of a toy that will most likely be played with only a few times – give them the gift of experience. Have your children request a gift card to Great Wolf Lodge. These gift cards are pefect for the added extras – like Magiquest, the candy shop, Build a Bear, Adventure Pass, ect.
*Media Rate provided.