Kids can embark on an outer space adventure with the new Step2 Space Capsule Swing!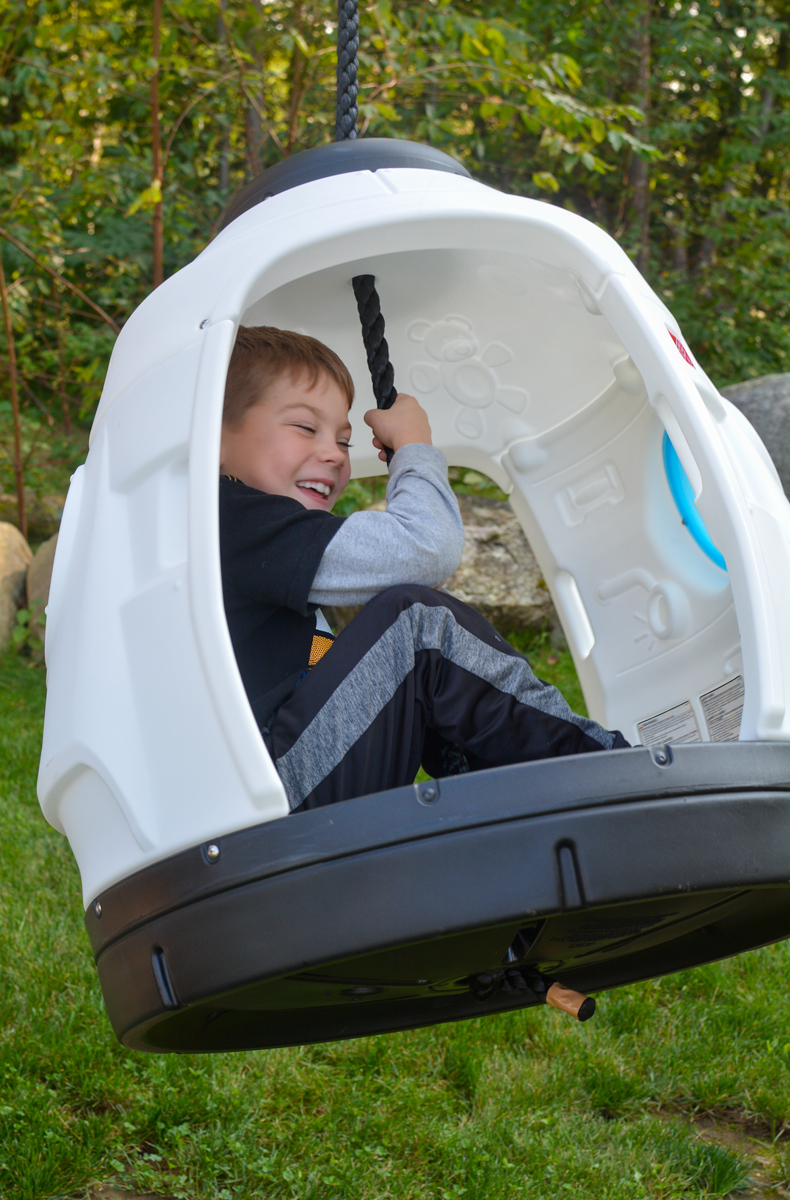 Sample received.
With three boys ranging from elementary school to high school and two young nieces, Step2 is a brand that our family has come to love over the years. From the Cozy Coupe that was a favorite among all of my children, to playhouses and kitchen sets, the products are built to last for generations. I also can't forget about Step2 Big Splash Pool that I bought second hand back in 2010.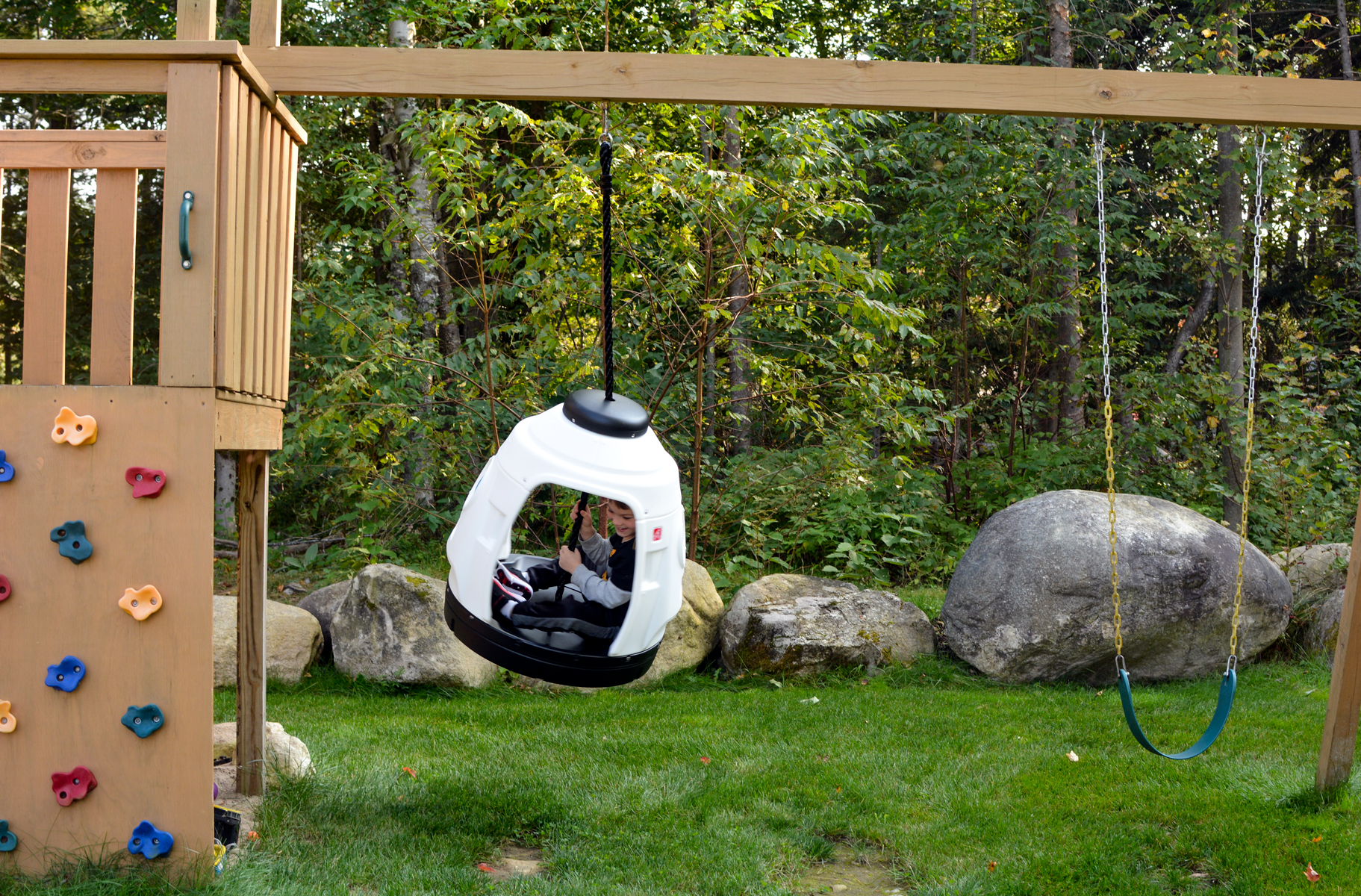 Step2 Space Capsule Swing
The Space Capsule Swing is one of the newest Step2 products that is on the market. Made with a durable, double walled plastic construction, the colors are molded in and won't chip, crack, or peel. Assembly was easy enough that my 13-year-old was able to assemble it and hang it on the backyard swing set.
This spacecraft scan be used indoors or outdoors, with the rope for a swing or on a level ground as a playhouse. It can comfortably sit one or two children and has the recommended age of 3-7.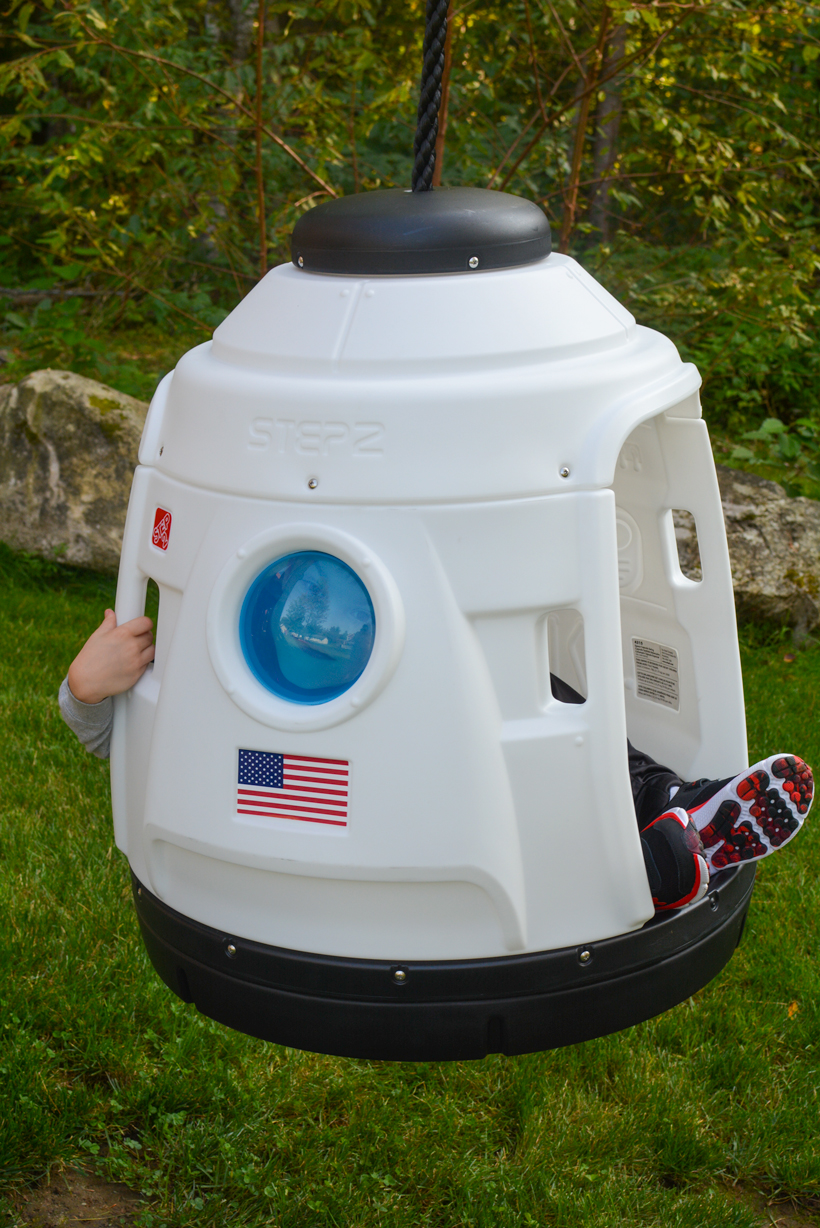 Designed with children in mind, there are openings on either side with large handles that make it easy to get in and out. Little astronauts can hop in the spacecraft and transport themselves to and from space. There are also blue-tinted bubble windows on both sides allowing the astronauts to explore the galaxy.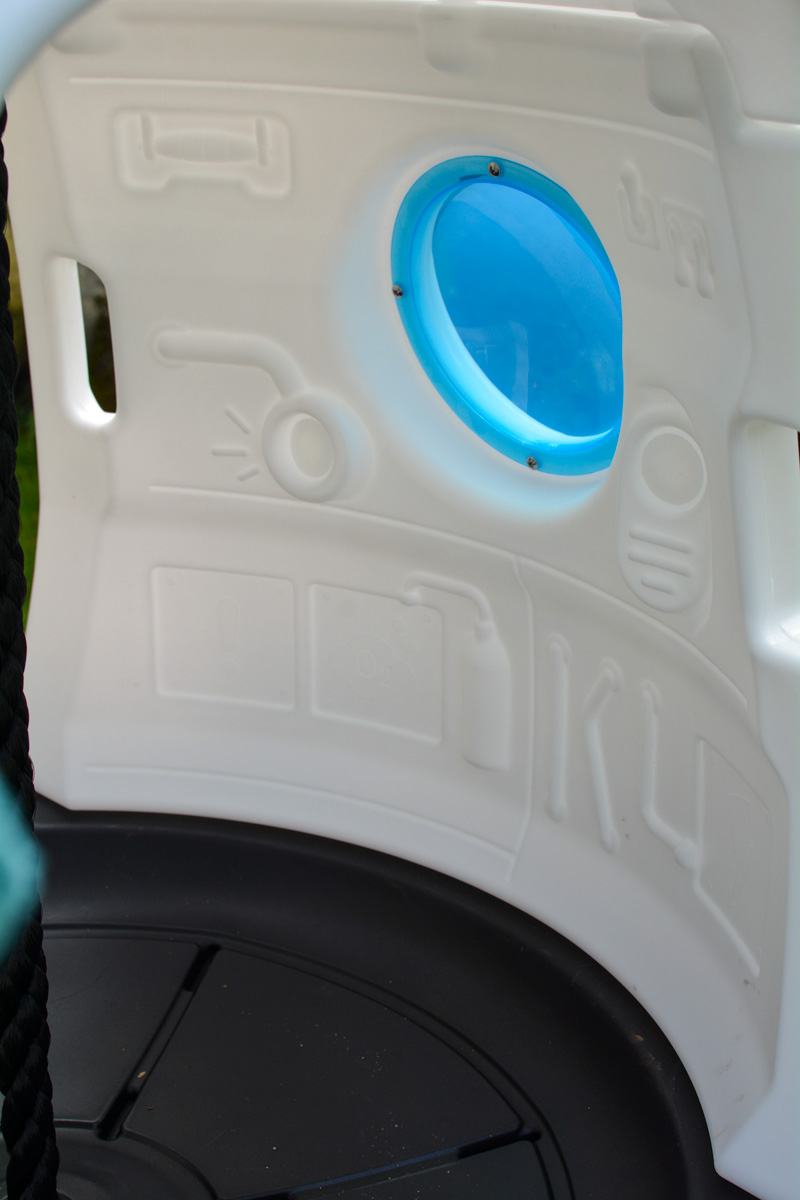 The small details on the inside bring this spacecraft to life. Space instruments are molded into the plastic sides and top that can inspire imaginative play when kids hop inside.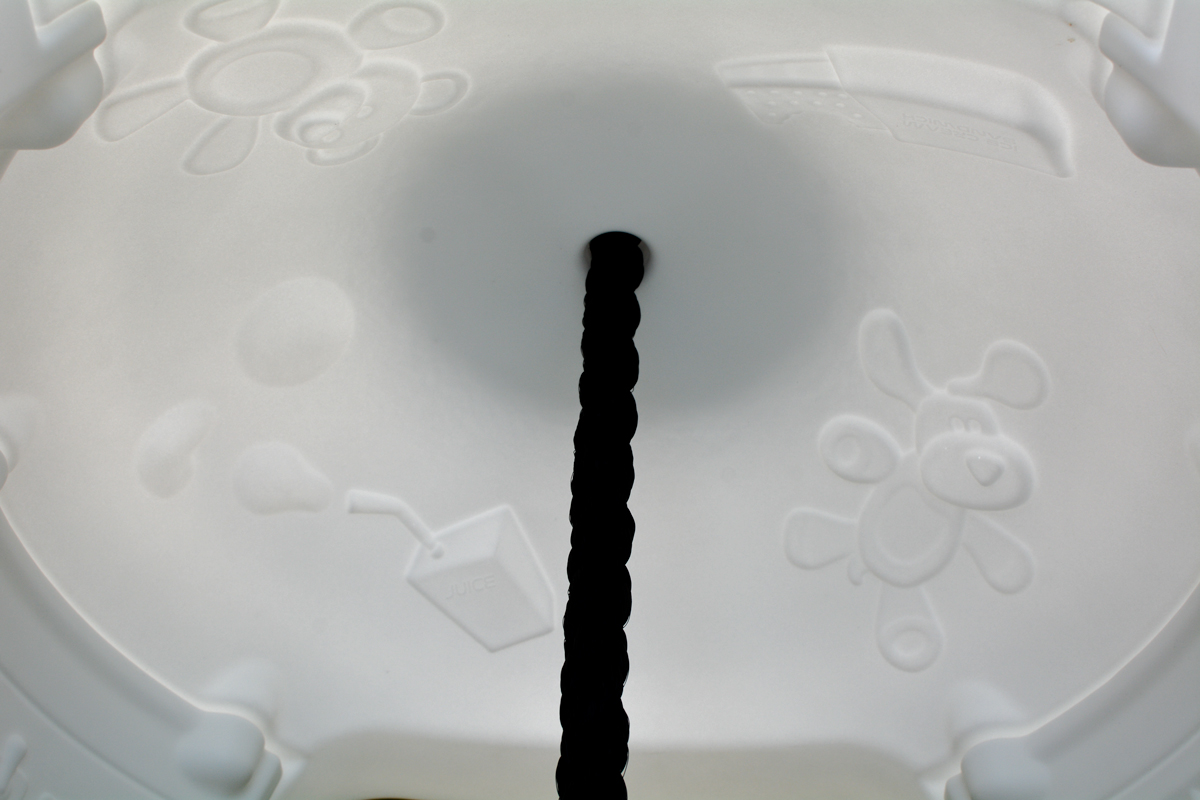 Overall, the swing has become a favorite since it was opened and put together. My son used to always mention that he was swinging "up to space" on his regular swing. Now he has his own personal spaceship to explore.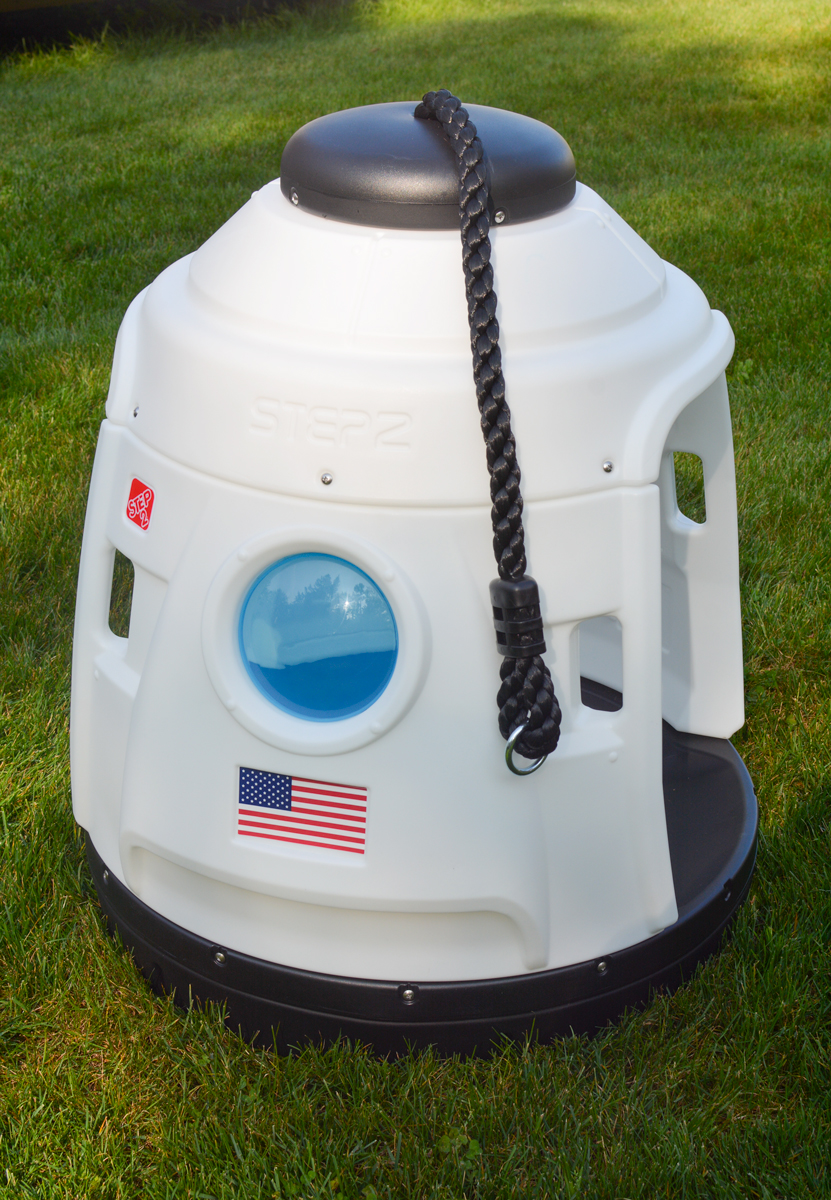 It is important to note that the hanging attachment and hardware are not included, just the rope with a circle ring at the end.
Buy It: Purchase the Step2 Space Capsule Swing on Amazon, Kohls.com, or Step2.com.