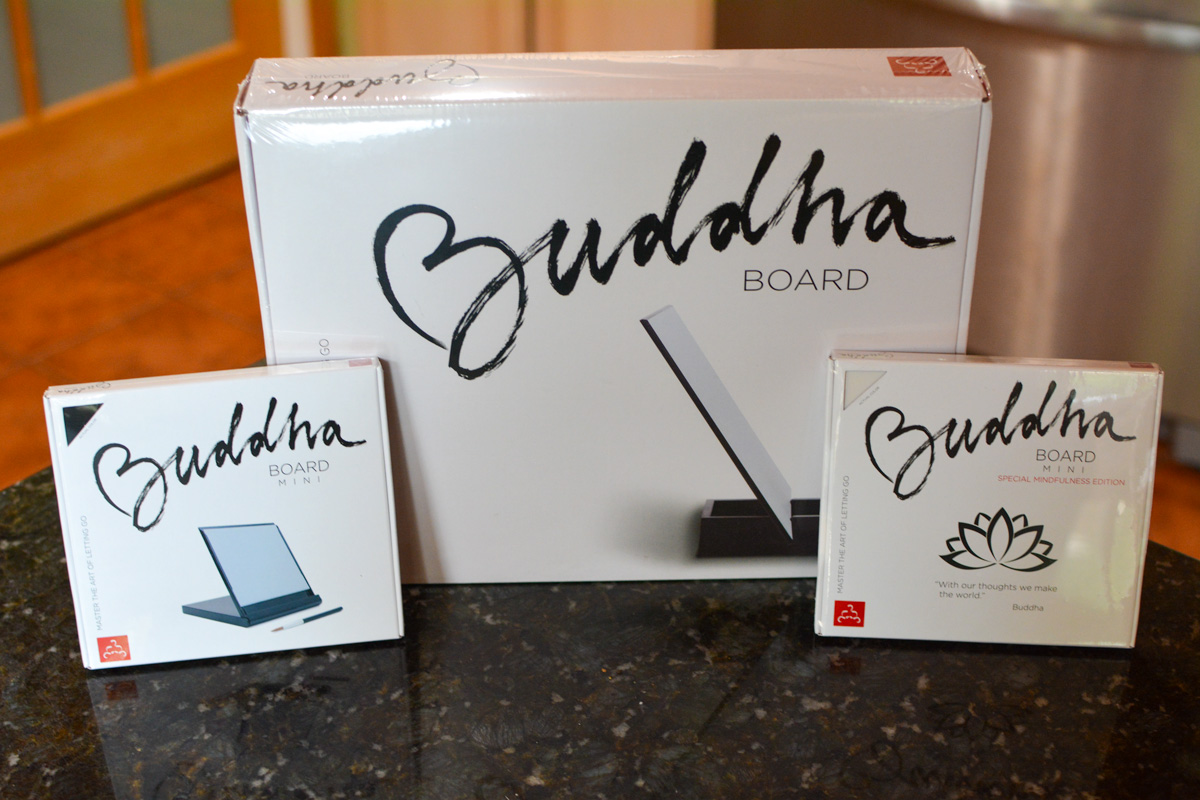 Samples provided.
Live in the moment and explore your creative side with mess free art time. The Buddha Board was inspired by the Zen idea of living in the moment. Simply paint an image with water, and the water will begin to evaporate, and the board will "reset."
The Buddha Board comes in a couple different sizes and is easy to use and quick to set up. There are no paints to clean up, just simply painting with water.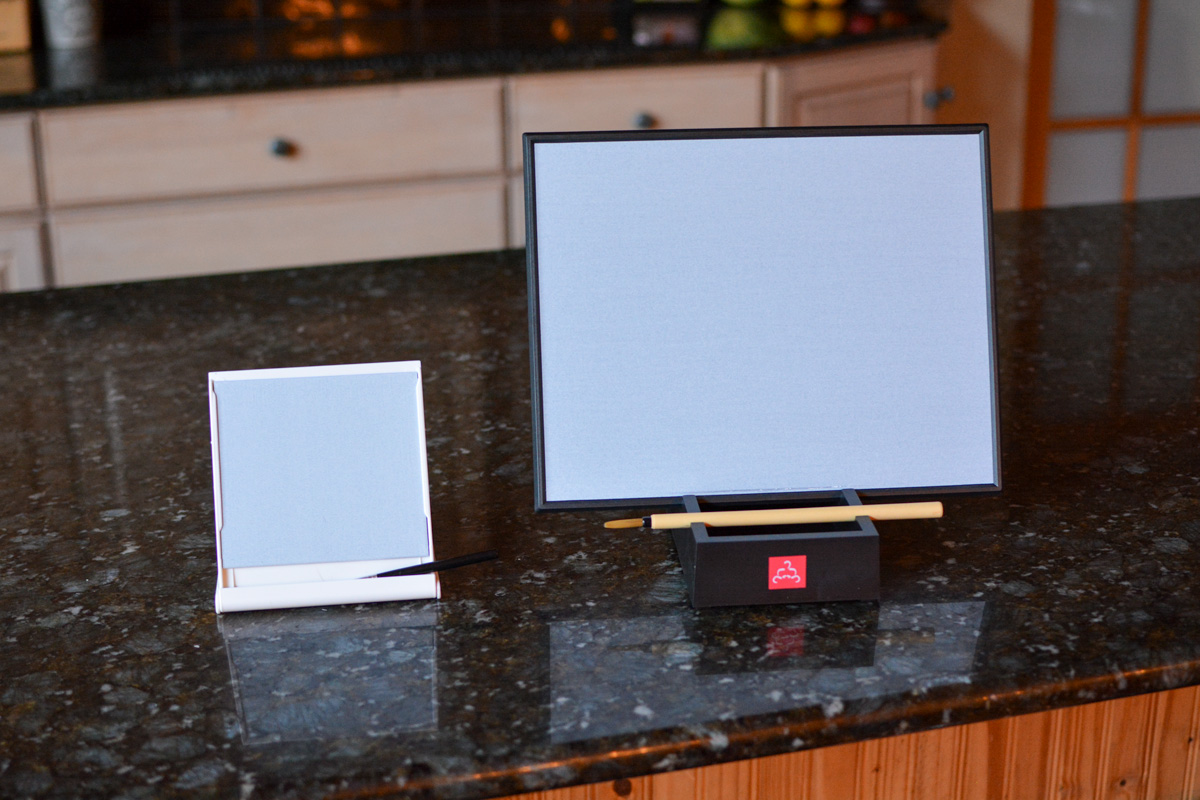 The mini boards fold closed for easy carrying or to be stored for traveling. All you need is a little bit of water, and imaginations can run wild. The Buddha Boards are not only great for adults but kids as well. As a hockey family, I'm always on the lookout for fun things to do with my youngest son while his brothers play hockey games. The Mini Buddha Boards can easily fit into his backpack and water is accessible at any rink, or just a few tablespoons from his water bottle and he can paint. The larger size is preferred but doesn't travel as well as there is no cover.
Live in the Moment With Buddha Board:
Paint the board with the included bamboo brush and water, the image will darken and then fade away, creating a clean slate.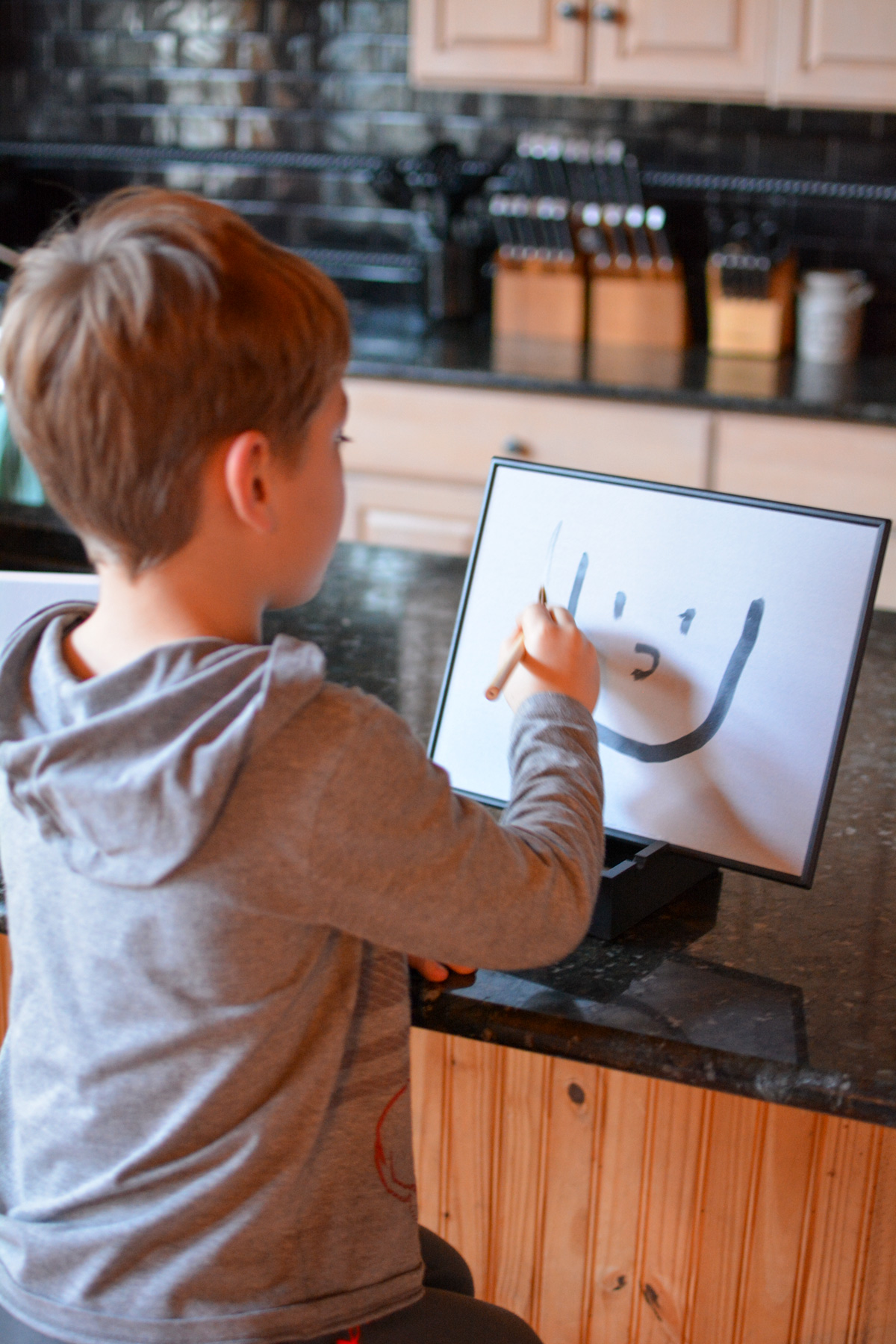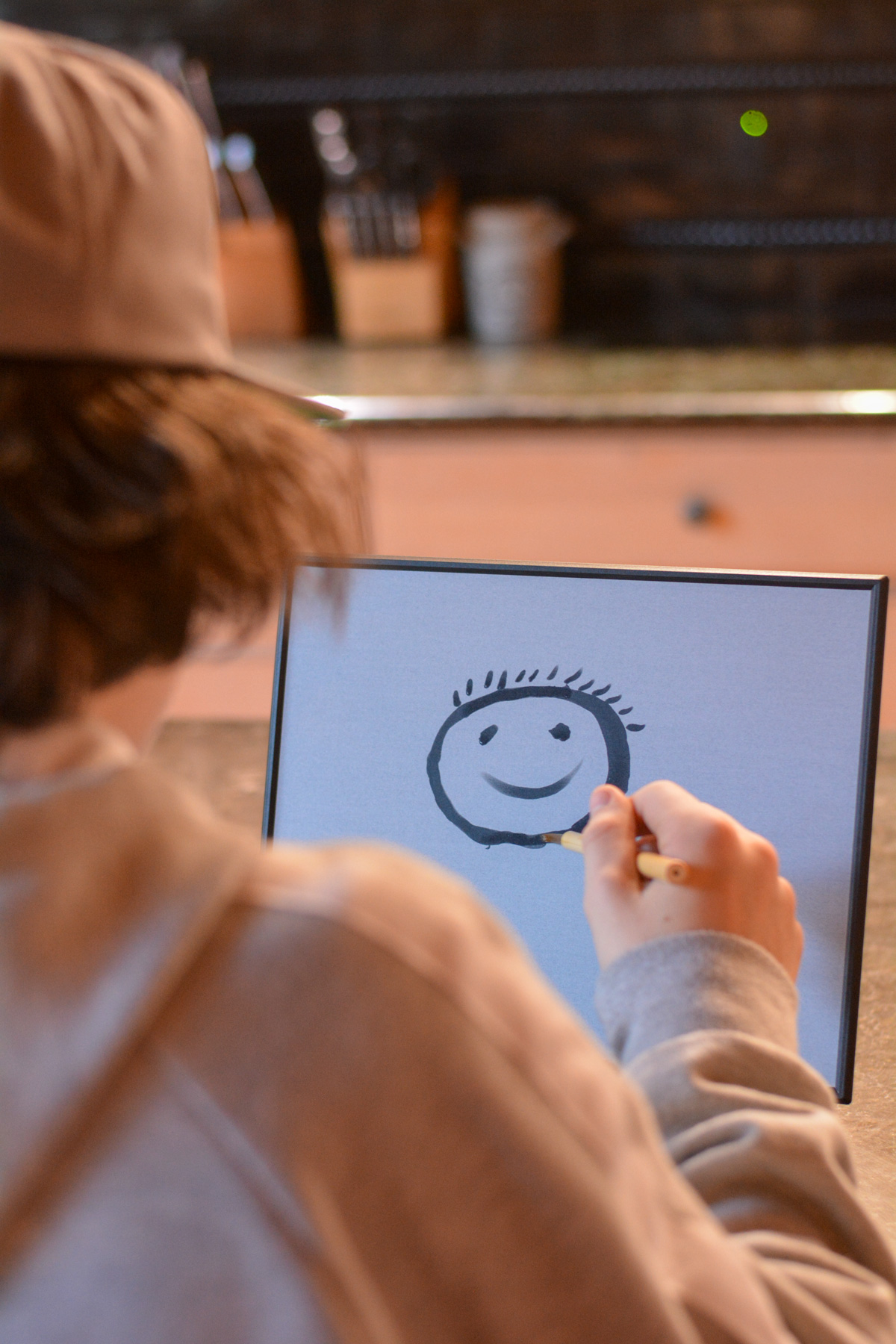 The Buddha Boards can be purchased online at Amazon.