This post is brought to you in partnership with Skinit.
Last year for Christmas my parents surprised each of the boys with the own iPad. While I was completely against them having their own iPad at such a young age, they have been pretty useful when it comes to playing educational games and for traveling, which we do quite often. Their iPads are filled with education apps, and Disney movies which come in handy when we're traveling 3-4 hours in the car.  Each of the boys had a simple solid color, and for Christmas Trevor's has been asking for a new iPad case. Being a big time Bruins and hunting fan, the Realtree Camo Boston Bruins from Skinit.com couldn't have been a more perfect match for Trevor.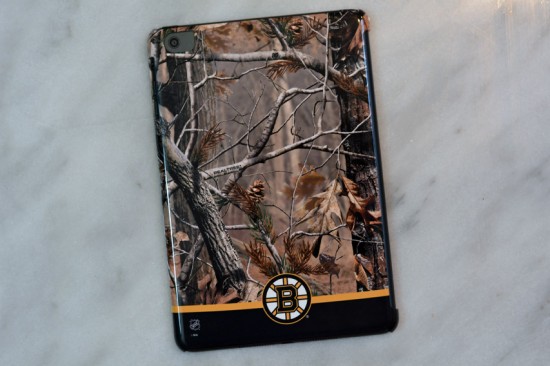 Skinit allowes users to customize their own smartphone or tablet cover, or choose from a premade design.  While browsing through the pre-made designs for the iPad Mini, I spotted a sports theme case and decided to search for "Bruins". I was surprised by the number of NHL designs available and was having a hard time choosing just one case when I spotted the Realtree Camo Boston Bruins.
Since I knew we would be traveling for the holidays, I decided to give Trevor the Skinit iPad case once it arrived. I switched out his cases, and waited to see how long it would take him to notice. Not long after he got home from school, I heard a shriek of excitement as he spotted his new "camo Bruins" case.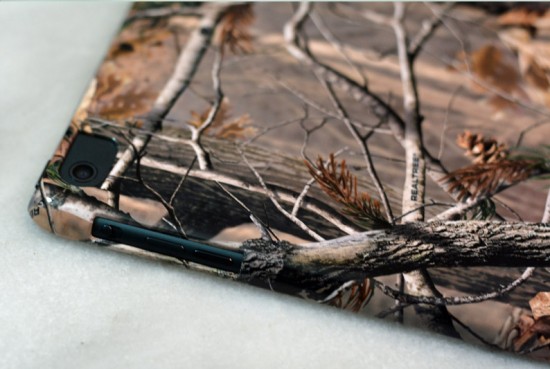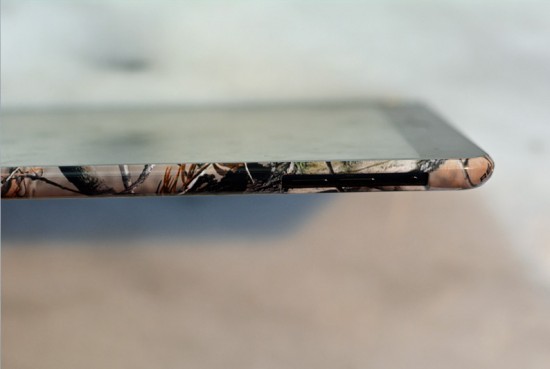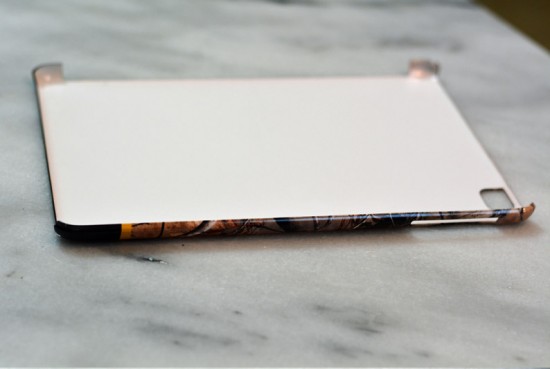 The Skinit LITE Case features a ThermoPlastic Hard Shell case and an ultra thin lightweight design. It's important to note that while it does cover the back and the corners of the case, there is no front to help to protect the screen so I recommend an additional screen protection which Trevor's iPad already has.
Skinit Coupon Code:
Use code WINTER15 to score 20% off your order.
Give the gift of a customized smartphone or table case with a Skinit gift card.