A few years ago I made the switch to work from home, which alleviated the need for a daycare and allowed me to stay home with the kids.  Working from home certainly has its pros and cons. While I enjoy being able to make my own schedule for the most part, it can be a struggle to balance home life with work life especially once the older kids get home from school. For a few years our kitchen table doubled as my workspace as it was piled with papers and my laptop throughout the day, but cleared for breakfast and dinners. It was hard to plan my "work time" as the kids were constantly going in an out of the room and interrupting me for a drink, snack, ect. I often wished that I had an actual office to go to throughout the day.
Thankfully after our last move, we had an extra room in the house which serves as our guest bedroom/ office which been a huge help in allowing me to disappear for a bit while my husband and kids are at home.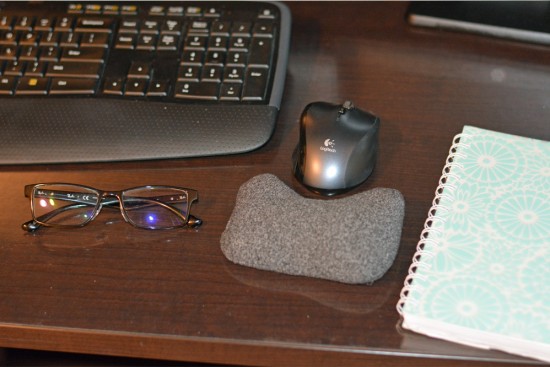 Having an office job, means sitting in a chair and staring at the computer screen for hours on end. My husband surprised me for my birthday last year with a new office chair that offered back support as well as a few office accessories that included a desk pad to help protect my new desk and mouse support for my wrist.
Sitting in front of a computer can not only affect your back, but it can also affect your eyes as well.  I was recently introduced to Essilor's newest eyewear, Eyezen glasses, that are enhanced to alleviate strain on eyes. These particular glasses can be purchased with or without a prescription and selectively filter out harmful forms of blue light, but allow beneficial blue light to pass through. They help to reduce glare, improve contrast and contribute to the prevention of the premature aging of eyes.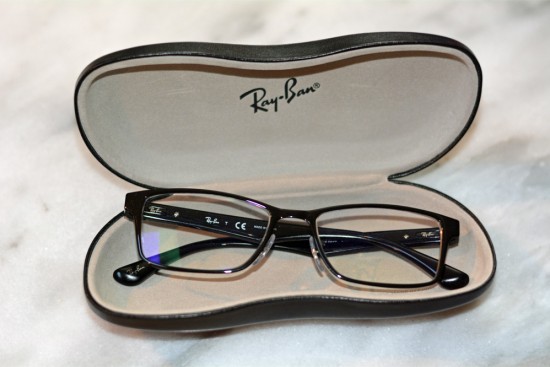 6 Office Must-Haves:
Comfortable chair that offers back support
Wrist support for Your Mouse, Keyboard
Eyezen Glasses to alleviate strain on eyes
Planner
Desk pad
Bottle of water
Do you sit in front of a desktop, laptop, or tablet for hours on end?  Protect your eyes from the harmful blue light from screens and eliminate digital eye strain with Eyezen.
Eyezen glasses are currently available through your Eyecare Professional. Visit www.EyezenUSA.com for more information and find a store in your area.
What are your must-have office products?
This is a sponsored conversation written by me on behalf of Essilor . The opinions and text are all mine.