This post was sponsored by Carbonite as part of an Influencer Activation for Influence Central.
I have always been into photography, but it took a whole new turn once I became a mother. I took pictures almost daily for Jonathan's first year of life, and had hundreds of pictures printed out in put into a photo album. Once he turned one, Facebook, and online albums started to become more and more popular so I very rarely had any physical copies, they were all just shared online. By the time Trevor was born, majority of our family had Facebook, and even less pictures were printed out. Boy did I regret not having many physical copies that day my external hard drive crashed. I thought I was prepared in case my desktop or laptop crashed, but not my external hard drive that held years of precious memories.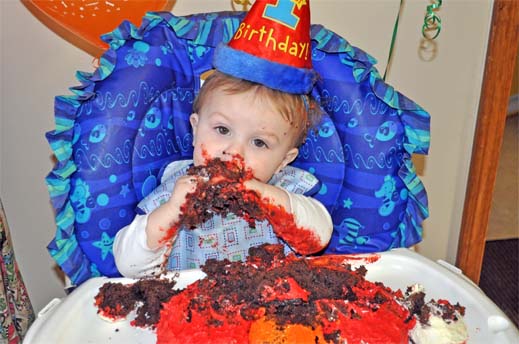 I was devastated to say the least. I can remember crying all night and being so upset with myself, loosing almost two years worth of pictures in an instant, 2nd, 3rd & 4th birthdays, Christmas, family vacations….almost 2 years of memories. We brought the external hard drive to a repair center, but all of the files were corrupt, and he was not able to retrieve any photos. I ended up paying about $100 for a software program and was able to retrieve some photos that were previously erased on our memories cards, but only a portion. One occasion in particular I was never able to recover Trevor's 2nd birthday photos.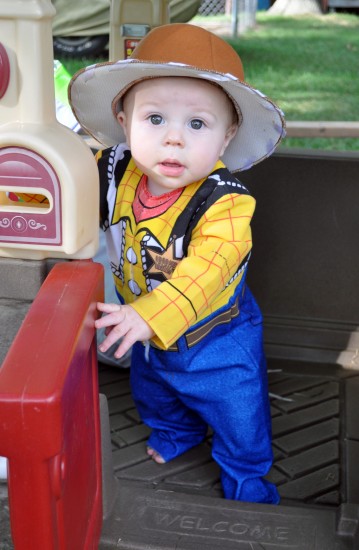 I still get upset with myself thinking about it, and often wish that cloud backups, like Carbonite, were more accessible 2 years ago. Carbonite, is a program that protects your irreplaceable files with automatic and secure unlimited cloud backup.
How Does Carbonite Work?
Install: Install Carbonite on your computer
Back Up: Your files will be backed up automatically to the cloud – unlimited space. Depending on the amount of data/pictures on your device, this could take a few hours.
Restore: Once your files are safely stored in the cloud, you can restore them anytime, whether you accidentally delete one file or have a complete hard drive failure.
Access: You have access to your files from any Internet-connected computer or mobile device. The mobile app allows access to sync and share files between devices.
*Having trouble, visit the Carbonite free premium support team/ help line.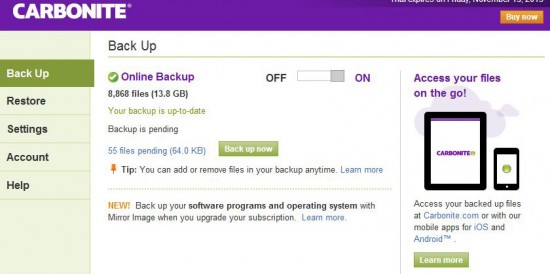 Plans Offered:
Basic – $59.99/year per computer. All the essentials – Automatic online backup for your photos, music, documents and more.
Plus – $99.99/year per computer. A complete backup solution – Automatic online backup of your computer and external hard drive – plus a local backup of your operating system and software programs.
Prime – $149.99/year per computer. Automatic video backup and the option to have a copy of your backup shipped to you anywhere in the United States.
Carbonite Special Offer:
Use Promo Code: INFLUENCECENTRAL to receive two additional FREE months of service, after a subscription plan has been purchased. Promo code expires on December 31, 2015.
October is Cyber Security Awareness Month, and there wouldn't be a more perfect time to secure your family's precious memories. Don't loose family photos, and important documents like I did. Download a free trial today and backup those memories.