This fall update your walkway, porch, patio or any outdoor space with the Step2 Kingsley Park Atherton Raised Planter Box. The Step2 Raised Planter Boxes make it easy and simple to add a pop of color to any outdoor space.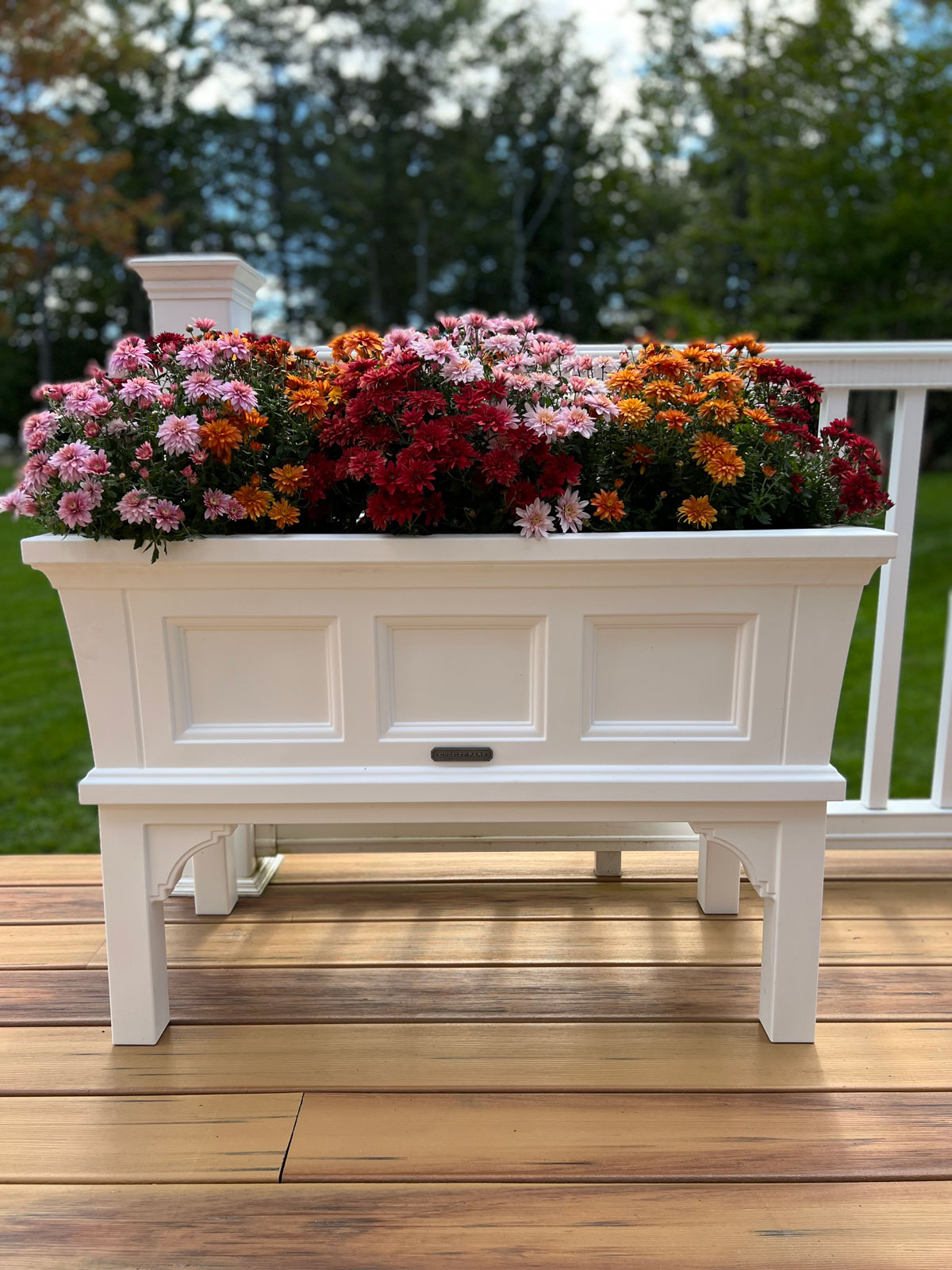 Product provided. All opinions are my own personal and honest thoughts.
Step2 is well known for their children's outdoor and indoor toys, and recently they released a new line of outdoor planter boxes. The new planter boxes are made with high quality resin and will never chip, splinter, or rust. As a busy mom of three, it's nice not to worry about sanding, re-staining, or painting every couple of years, there's little maintenance required.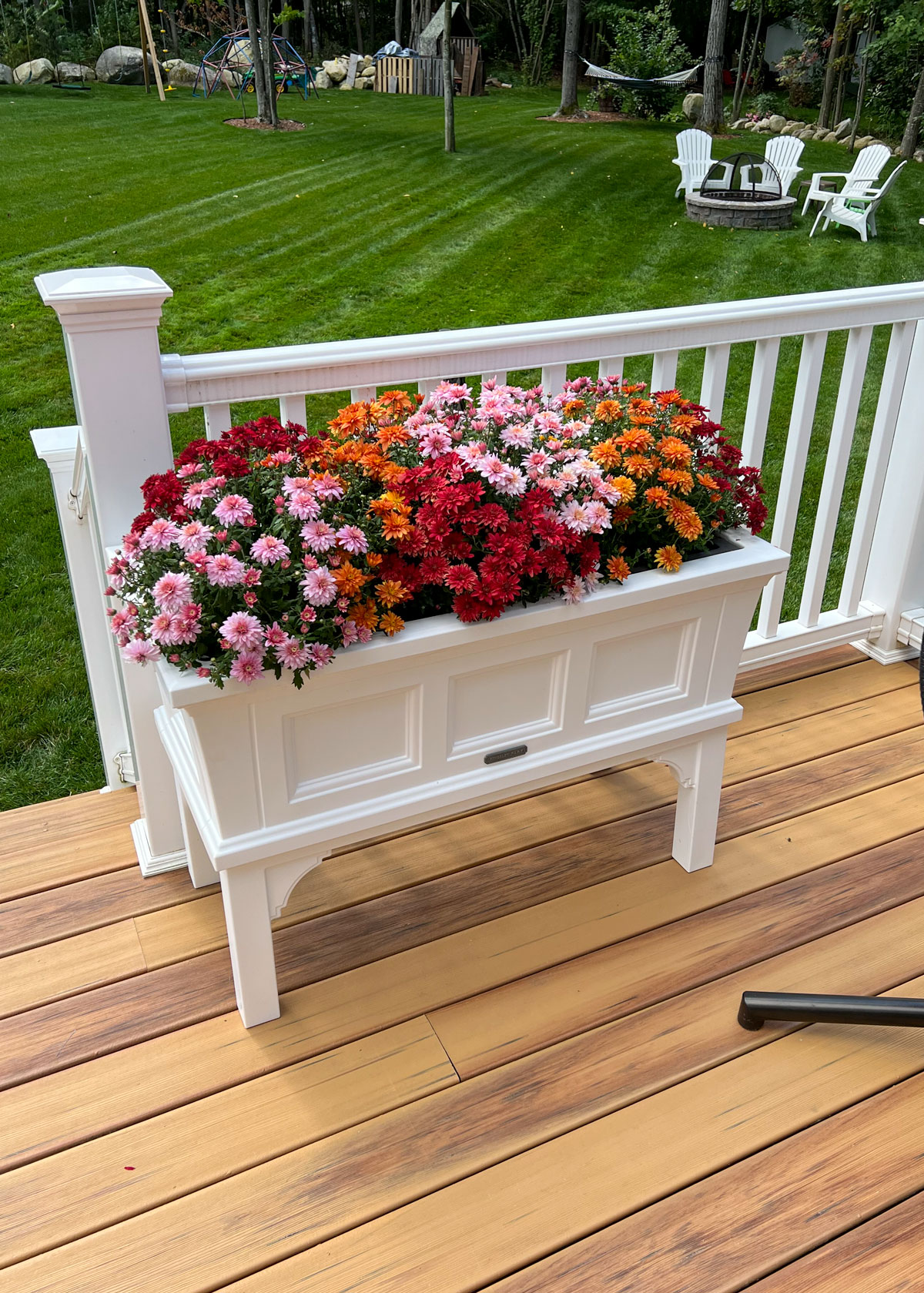 Last year we did a major overhaul with our backyard. We added a deck onto the back of our house and cut down numerous 100-foot pine trees, adding about 10,000 square feet of grass for the kids to run around and play. We also expanded the garden. The vegetable garden and flower garden have been a work in process as I didn't know much about growing plants or flowers, but I just love looking outside and seeing the bright colorful flowers and hummingbirds.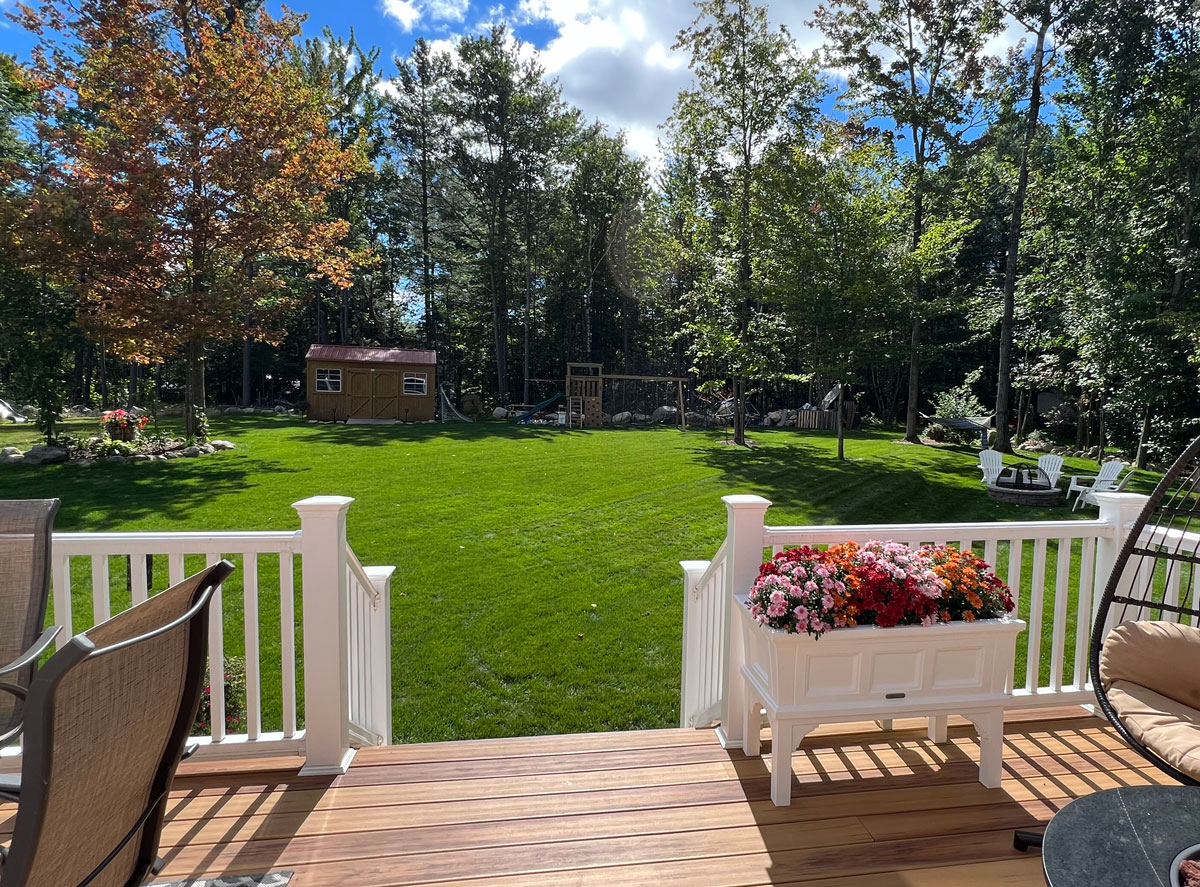 Step2 Kingsley Park Atherton Raised Planter Box
I have been wanting to add a few raised planter boxes to our new deck, and the Kingsley Park Atherton Raised Planter Box was the perfect addition. I chose white, but the raised planter box is also available in black. It was very simple to put together and required just a screwdriver, or if you have a drill on hand, it will make assembly a little bit quicker.
Since the leaves are already changing in New England, I decided to plant some mums as I transition our decor to fall. I picked up some medium sized "ready refill" multicolored mums at our local nursery and transferred then to the 3 trays with just a little extra potting mix. In just two weeks the Mums are blooming and look beautiful on our deck. I'm already thinking about adding a second raised planter box next spring to our deck to grow herbs.
Assembling the raised planter box: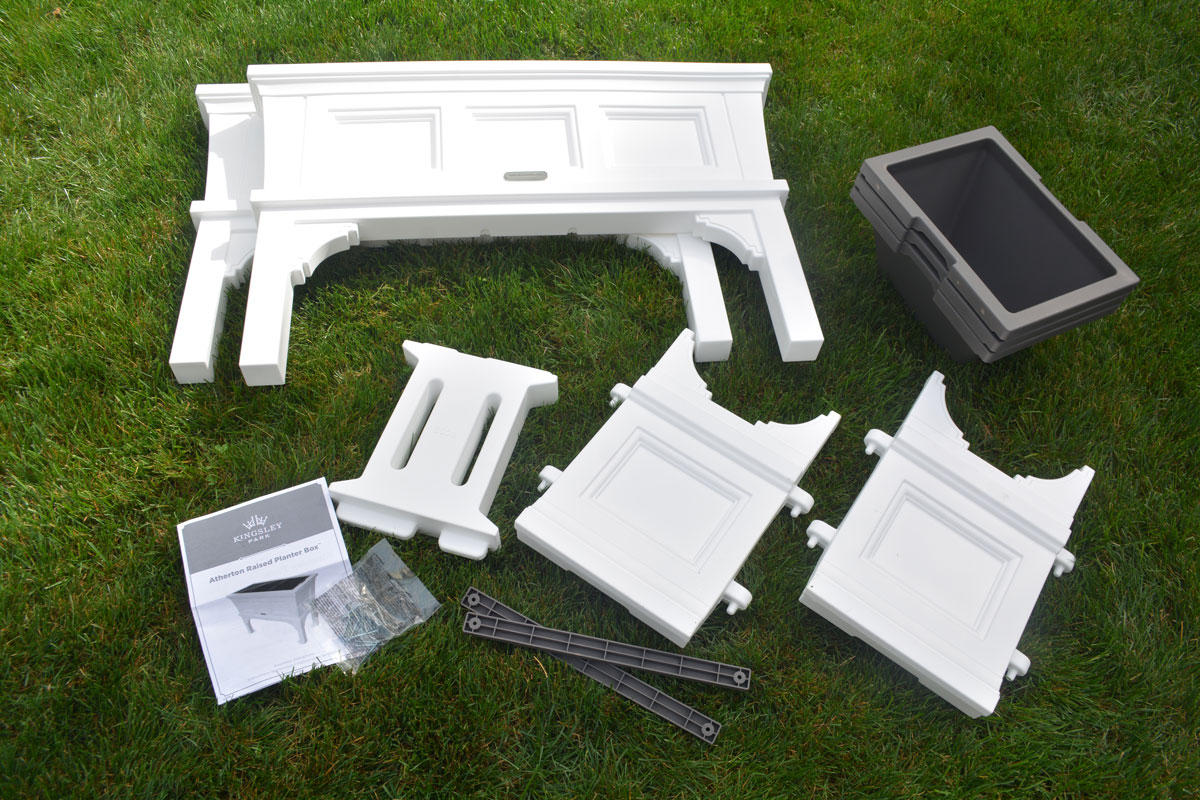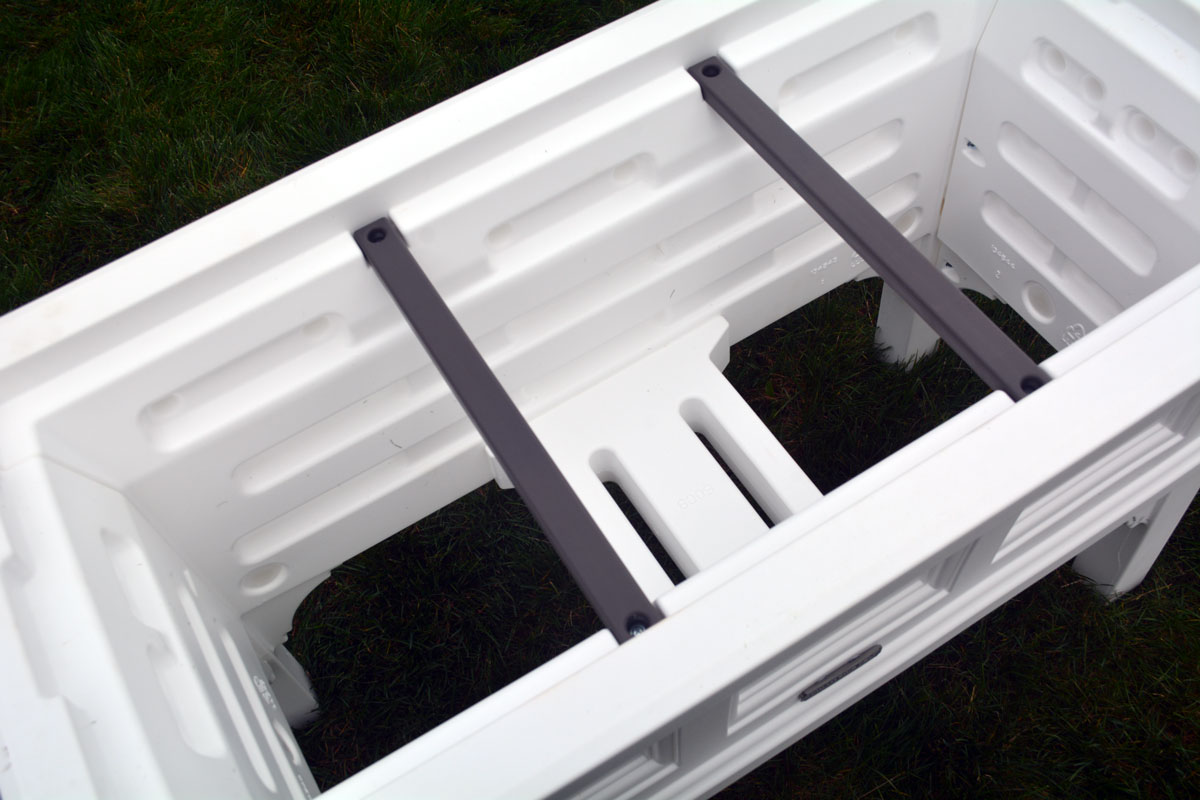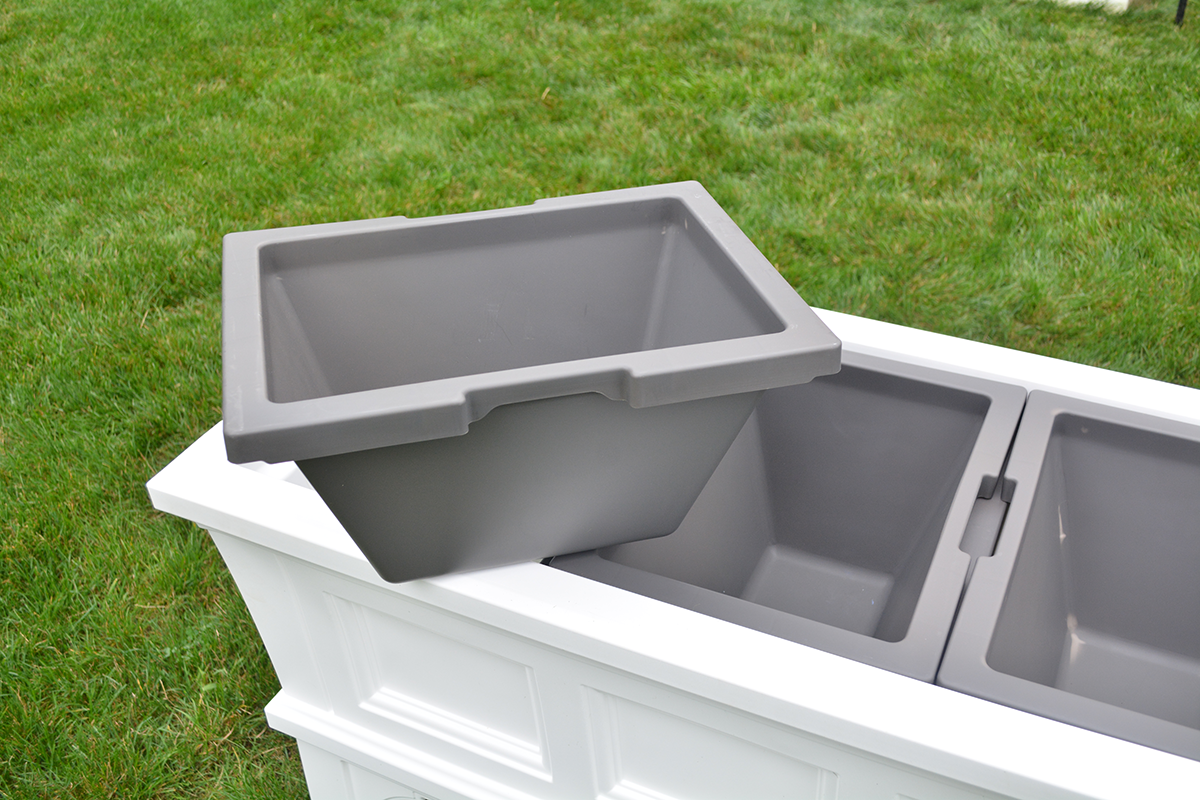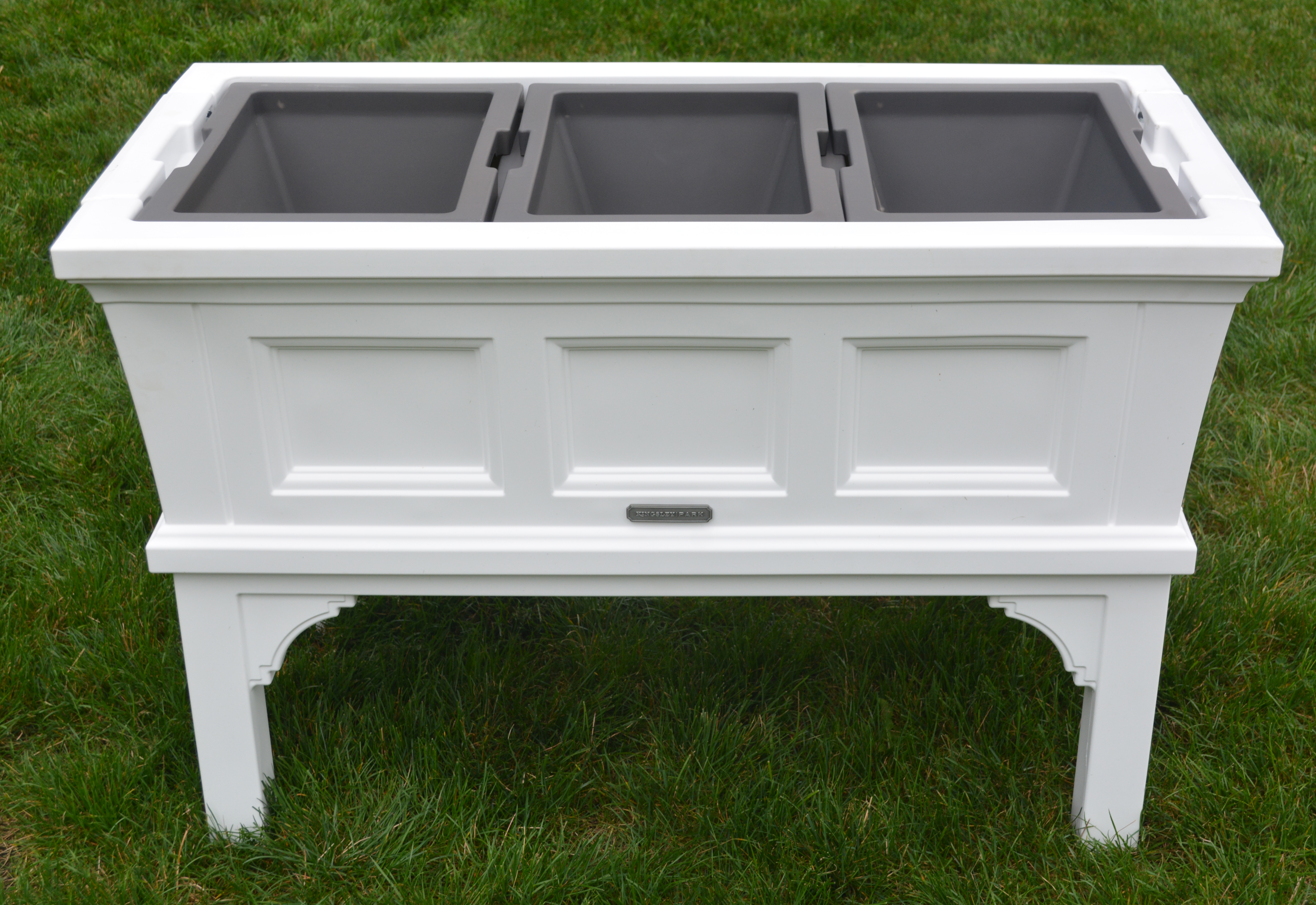 Raised Planter Box Features:
Use for seasonal plants, flowers, herbs or vegetables.
Raised – 2 feet off the ground – no bending to plant, take care of herbs, ect
Made with durable, high-quality resin
Never chip, splinter, rust, or tarnish.
Designed and manufactured in the USA.
Easy do-it-yourself assembly
Maintenance Free – No sanding, staining, or painting
3 removable trays make it easy to rearrange and care for your favorite plants, herbs, or container friendly vegetables.
Drainage holes can be drilled into the bottom of the trays
Raised Planter Box assembled dimensions 24″ H x 39″ W x 19.5″ D
Buy the Kingsley Park Atherton Raised Planter Box at Step2, Home Depot, and Amazon for $179.99