This post is brought to you in partnership with Blog Meets Brand and ALOHA.
The arrival of summer not only means that the kids are out of school, but it also means becoming more active, making healthier food choices and wanting to look your best in the bathing suits and shorts. After suffering a bad ankle sprain a couple of weeks ago and being 32 weeks pregnant I've had to significantly cut back on certain exercises and being as active as I want to until my ankle heals. While the pain was the worst part at first, now it's the fact that all I want to do is eat all day, so I've been trying to incorporate more protein rich foods to hold me over in between meals.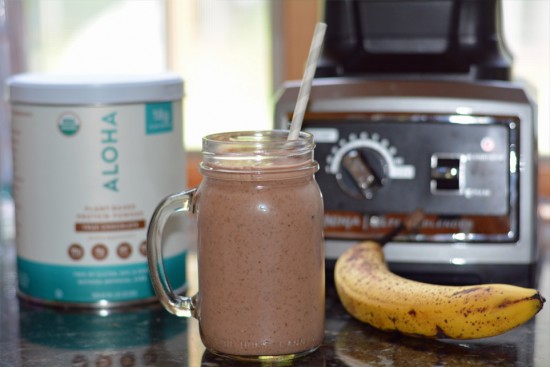 One easy change I've been making is having protein bars available at home and in my purse for a mid morning or afternoon snack.  We usually have protein bars in the pantry as my husband has one almost daily, but he prefers peanut butter flavor, and I'm not a big fan. I would much rather have the ALOHA Vanilla Almond Crunch Bar or Chocolate Fudge Brownie Bar. One other easy change is by jump-starting my mornings with a protein smoothie, instead of a simple fruit smoothie, made with ALOHA's Chocolate protein powder. The kids also LOVE smoothies, so I'll make a double batch in the morning, and split it between the three of us.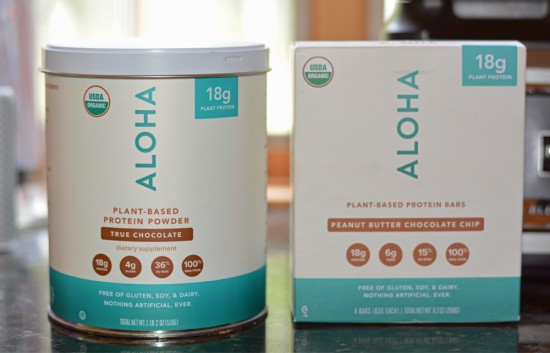 Chocolate Banana Protein Shake:
Ingredients:
1/2 cup Almond milk
1 frozen banana
1 cup plain Greek yogurt
1 cup ice
1 1/2 scoops Aloha chocolate protein powder
Directions:
Add all ingredients to a blender, and blend until smooth. Serve immediately.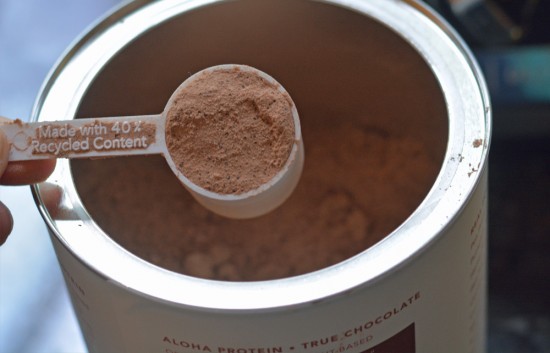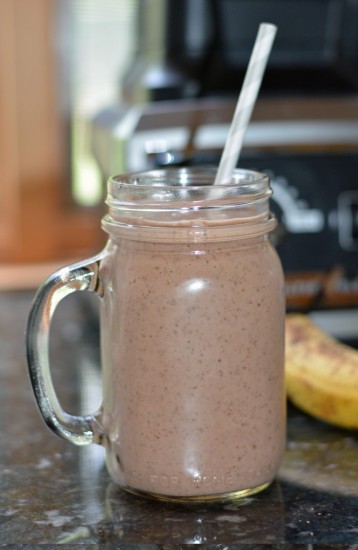 ALOHA products provide the nutritional support you need to help maintain a healthy lifestyle and are free from GMOs, gluten, dairy, soy and anything artificial. Their products are plant-based and organic and are full of all the great things your body needs.
Available now in Target nationwide, ALOHA plant-based protein products come in both powder form and bars. To make shopping more convenient, you can also subscribe on aloha.com and have the product delivered right to your doorstep.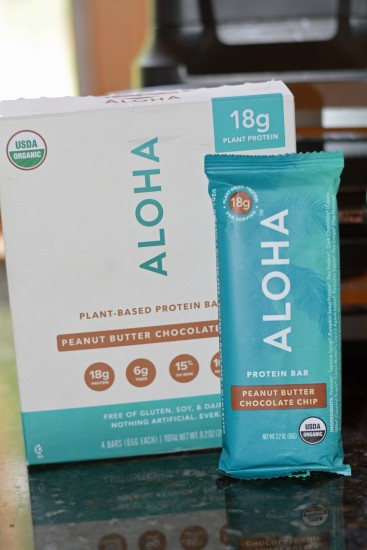 Boost your morning with 18g of organic plant-based protein.
What kind of smoothie would you make with the protein powder?