This school year has flown by, it feels like just the other day I was sending Trevor off to his first day of elementary school, and in just a couple of weeks they will already be out for summer break. Between all of the school activities and sports, September – June is the most hectic time in our house. I'm not only looking forward to the more laid back schedule that summer brings, but we'll also be welcoming our baby boy as well.
Every year we plan one big 2-3 week trip to Michigan during summer break, but this year we'll be staying closer to home and taking a few day trips to the Mount Washington Valley, our family's lake house and Cape Cod. I sat down with the boys the other day to plan out a few day trips that they would like to take. Their top three choices included zip-lining, boating, and hiking.
Zip-Lining: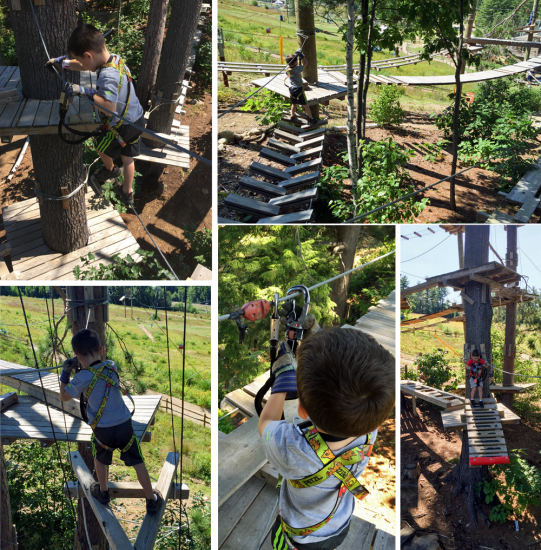 Boating: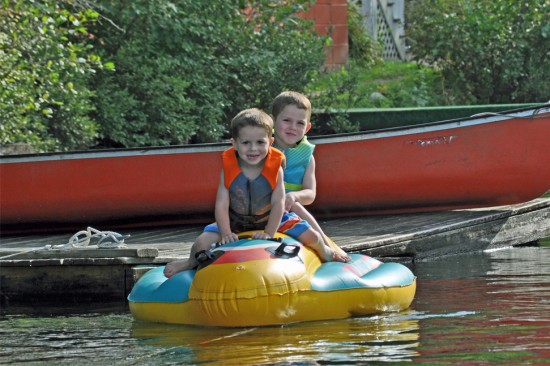 Hiking/Nature Walks:
What to pack for day trips:
Sunblock/bug spray
Picnic lunch
Reusable water bottle
Juice boxes
Small first aid kit (we always keep one in the car)
Extra change of clothes for kids/shoes.
Camera (make sure batteries are fully charged/memory card is empty)
Activities to keep kids busy in the car
To help cut down on costs and eating out I typically pack picnic lunches in a cooler along with a few snacks and drinks. Easy Lunchboxes are my go-to and work great. With three compartments there is room for a sandwich along with 2 sides, usually carrots, watermelon cubes, cantaloupe, cucumber slices or strawberries.
Additional Vacation Planning Resources:
To help plan your school break vacation, Scholastic has provided a number of  travel-related resources that include planning tips, how to make a trip educational, and how to keep kids busy on the go. I typically download a new episode or movie on the kids iPad, you can also check out the list of Best Travel Audiobooks for Kids.
Do you have any trips planned this summer? What are your children's favorite summer activities?
This is a sponsored conversation written by me on behalf of Scholastic. The opinions and text are all mine..