White sneakers, sandals and shoes look great but keeping them clean can be quite the challenge. Learn how to get white shoes white again with just a few minutes.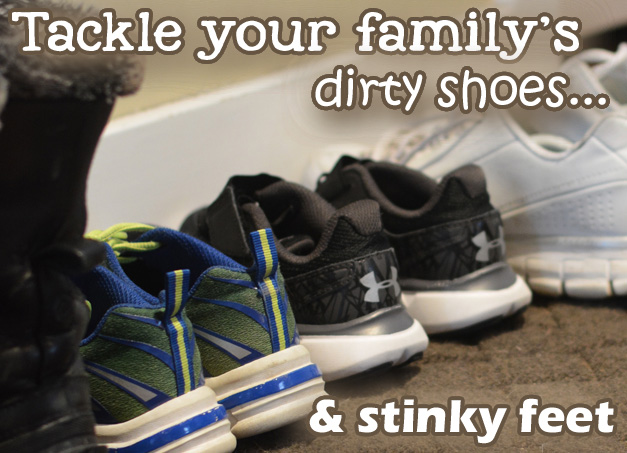 I have a love/hate relationship with my beloved white sneakers. They're one of the most comfortable sneakers I have worn and go great with jeans, capris, or athletic pants, but I feel like they are constantly getting dirty.  I've been wearing the same style of sneaker for the past three years, my white Sketchers.  I've tried different styles in the past but I find myself always going back to the same white sneakers. In fact, I currently own two pairs of the same style, one for outside/yard work that are covered with green grass stains and the other pair that I try to keep cleaner, but keeping them clean has been a struggle.
Now that snow is starting to melt and boot season is almost over it was time to get my white shoes white again. This past week I put TriNova Shoe Revival to the test in hopes of making my sneakers white again. I was surprised at how quick and easy it was to revive my sneakers and I have to say I'm a bit excited to have "new" sneakers without the expense of buying new sneakers.
How to get white shoes white again.
Yes! There's finally an easy way to get your white shoes white again.
What you need:
TriNova Shoe Revival
Brush *included with TriNova Shoe Revival
Dirty shoes
Towel or paper towel
Instructions:
Brush off your shoes to remove any larger pieces of dirt,
De-lace the shoes, and spray the TriNova Shoe Revival  onto the damp brush.
Scrub the affected area thoroughly
Wipe clean with a dry towel
Allow to air dry
(Repeat if necessary for stubborn stains)
Re-thread the laces. (Wash laces if dirty)
Before: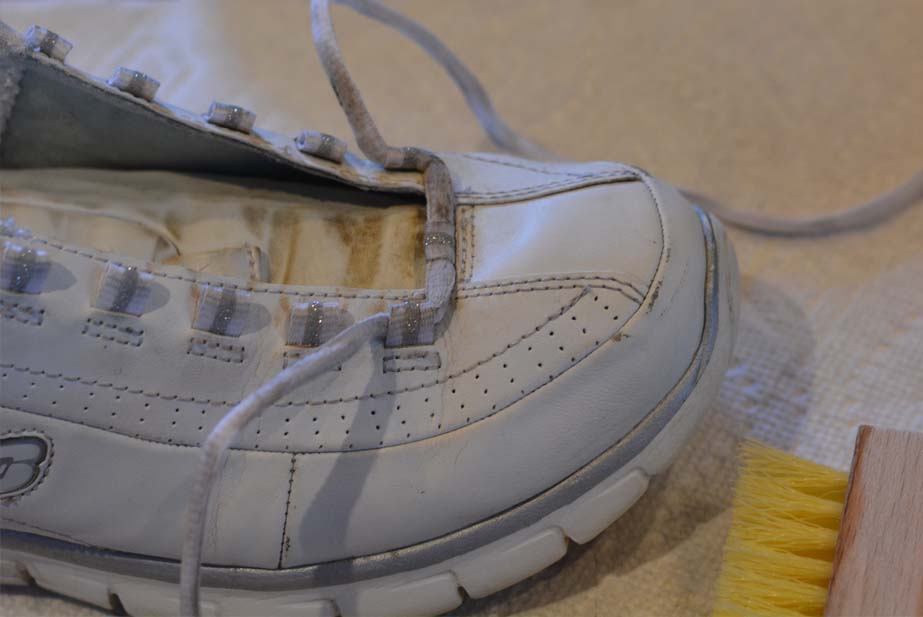 After: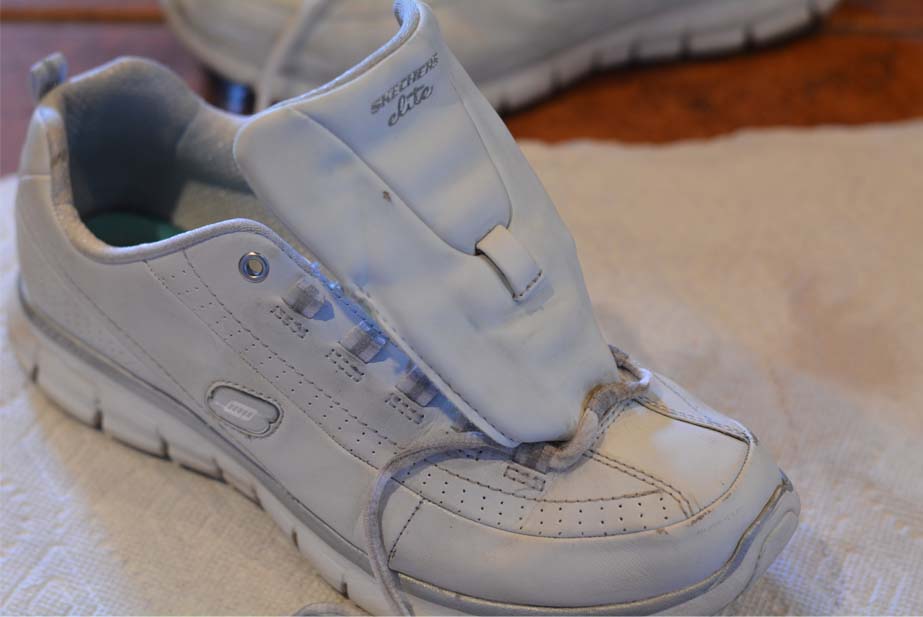 TriNova Shoe Revival & Brush (​ $17.97 for an 8 oz bottle)
Removes stains and dirt easily without damaging the shoe's surface
Versatile and cleans everything from running shoes to hiking boots.
Works on most surfaces including cloth, leather, vinyl, fabric and more
One 8 oz bottle will cleans around 100 pairs of shoes
*Includes TriNova's premium brush to clean all the nooks and crannies
Once your shoes are looking brand new, make them smell brand new too! Eliminate the nasty odors with TriNova Shoe Renewal Spray, not just for shoes, but for that smelly gym or hockey bag as well!
TriNova Shoe Renewal Spray (​ $13.97 for a 4 oz bottle)
100% natural shoe deodorizer spray is safe for smelly cleats, socks, hockey bags, cars and even feet
Plant based formula with no chemical additives or preservatives.
Eliminates sweat odor with pure tea tree, mint and thyme essential oils
Works as a room or car refresher, clears up smoke smells in small spaces
One bottle will last for months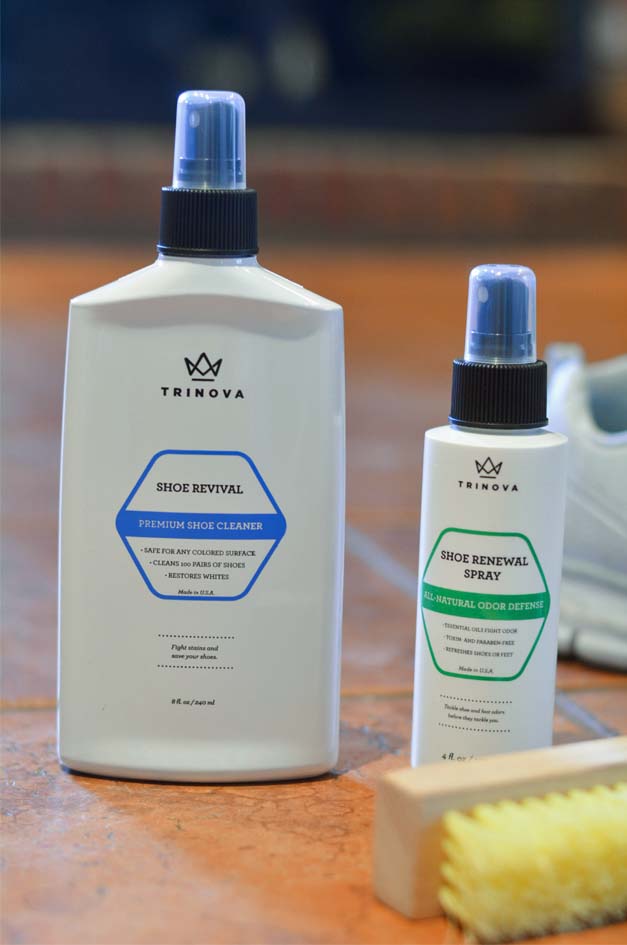 Left (after), Right (before)
Product,  information & giveaway prize provided by the sponsor. Amazon Affiliate. All opinions are my own personal and honest thoughts. By entering this giveaway you agree to the Giveaway Rules. This giveaway will end on March 26, 2017 at 11:59pm EST. The winner will be chosen via Rafflecopter. The winner will have 24 hours to respond or a new winner will be selected. Open to U.S. only, no P.O. boxes. Must be 18 years or older to enter..