Sunday dinner is all about good food and spending time with family. Gather your family around the dinner table with one of our favorite Sunday dinner recipes that the whole family will enjoy.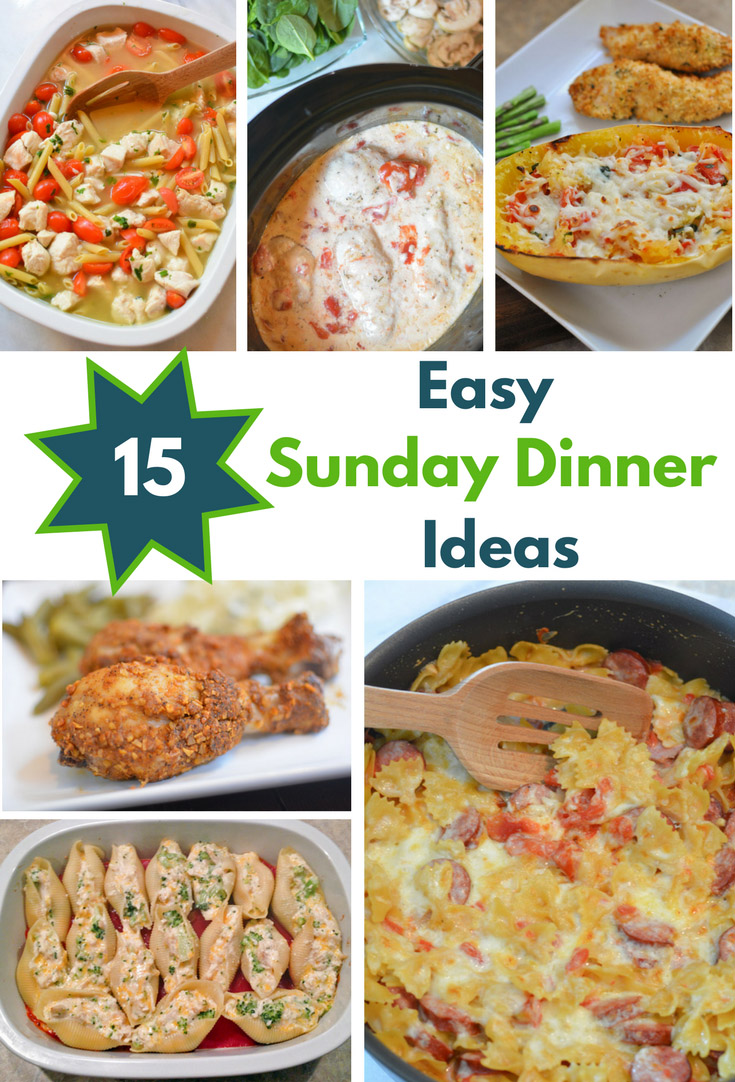 Sunday is my favorite day of the week where I don't have to worry about waking up and rushing the kids off to school. We wake up relaxed, watch Sunday morning cartoons eventually cook a big family breakfast. Laughs and giggles are heard throughout the day and we end it with a family dinner. The boys look forward to helping me pick out and prepare Sunday dinner and take pride in setting the table.
Jonathan is into this "try it, you may like it" phase and I hope it never ends, he's my little sidekick when it comes to trying new recipes. Our favorite Sunday family dinner has been Chicken Parmesan. Chicken Parm is one main course that I can always count on to leave our family happy and full. Mini Meatloaves and Lemon Chicken are also favorites among the kids, and baked squash pasta is a favorite of mine. I've been on this huge squash kick lately, and can never seem to have enough.

Sunday Dinner Recipes:
2. Creamy Tuscan Garlic Chicken  – Slow Cooker Recipe
3. Lemon Chicken (our #1 favorite family meal)
4. Tomato Basil Pasta with Grilled Chicken – one dish recipe
5. Taco Ring
7. Garlic Parmesan Pizza Biscuits
8. Philly Cheeseteak Stuffed Peppers
10. Margarita Spaghetti Squash with Air Fried Chicken Tenders
11. Lemon Garlic Chicken with Green Beans
12. Mini Meatloaves
13. Cheesy Sausage Pasta – one pot recipe
14. Buffalo Chicken Stuffed Shells
I can remember growing up my parents would always make the same meal on Sundays- a meat (usually chicken or pork), vegetables, and mashed potatoes. While a traditional meal is always nice, I get tired of having the same thing over and over and find myself always wanting to try new things.  Including my children while making Sunday dinner – allowing them choose recipes and shop for ingredients gives them something to look forward to. They get more excited about family dinner and are eager to give a variety of foods at least a try when their opinion and help is included.