Find the best lasertag in the Boston area at XtremeCraze, with locations in Woburn and Westborough.  Hours of entertainment for the whole family with a 2-story state of the art lasertag arena, arcade, and bounce area.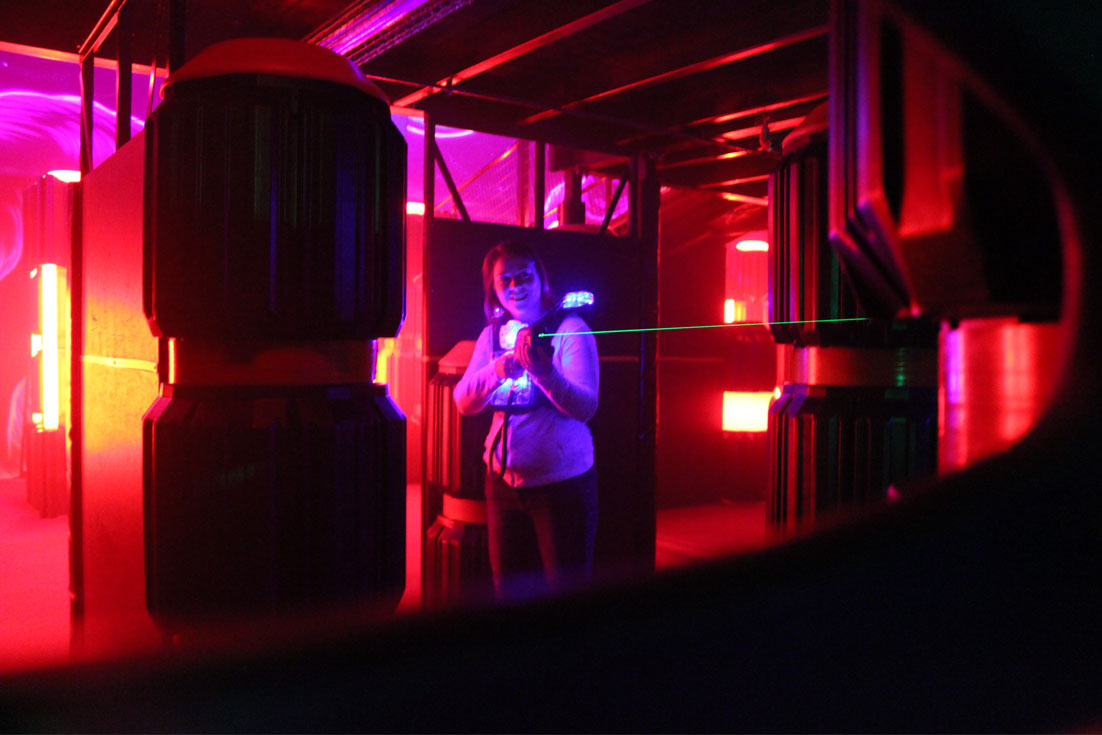 The kids are in school and mom gets to play! This past week I was invited to Woburn LaserCraze to experience their new lasertag arena and technology upgrades. Woburn LaserCraze has recently undergone a major renovation and on June 1st will be renamed XtremeCraze.
XtremeCraze
XtremeCraze is the ultimate indoor fun center located in Woburn, Massachusetts with one of the most advanced lasertag arenas, Adrenaline Zone inflatable play area, arcade games and a pizza cafe. There is no admission fee, XtremeCraze is pay to play. Plan a trip on a rainy day, school vacation, birthday party, or surprise the kids for a day of family fun.
GameZone: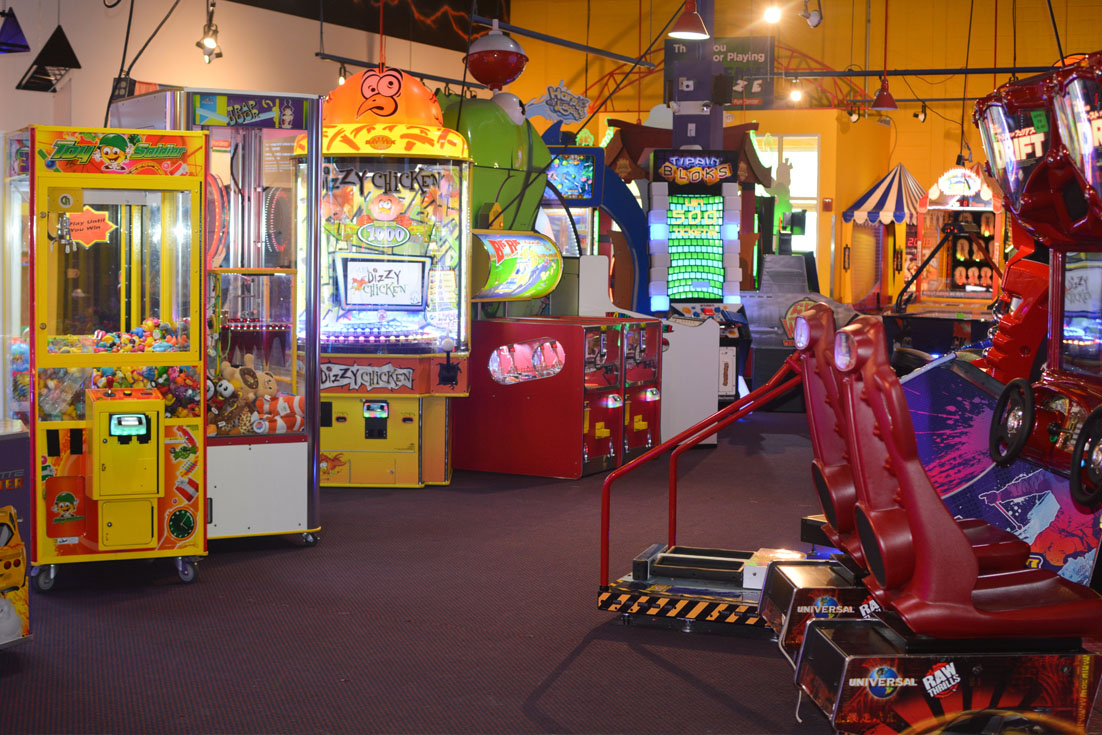 Adrenaline Zone
Indoor inflatable play area for children ages 10 and under.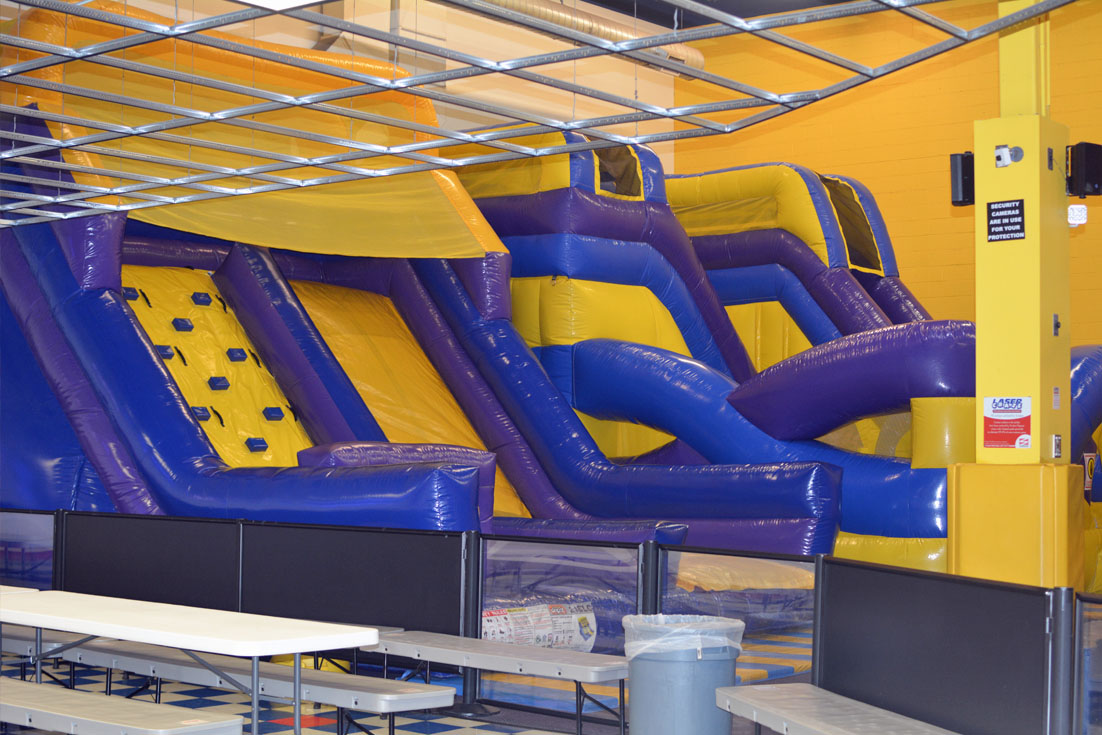 LASERTRON 2 Story LaserTag Arena:
Find the world's best indoor lasertag experience in the upgraded LASERTRON 2 story arena right here in New England. The advanced lasertag play features special new modes including rapid fire mode and choose your own power-up features including spy mode and energizer mode. There is real time scoring both for individual players and teams so you'll always know who's winning. Along with the new individual laser features, there is also new energizing stations and base stations.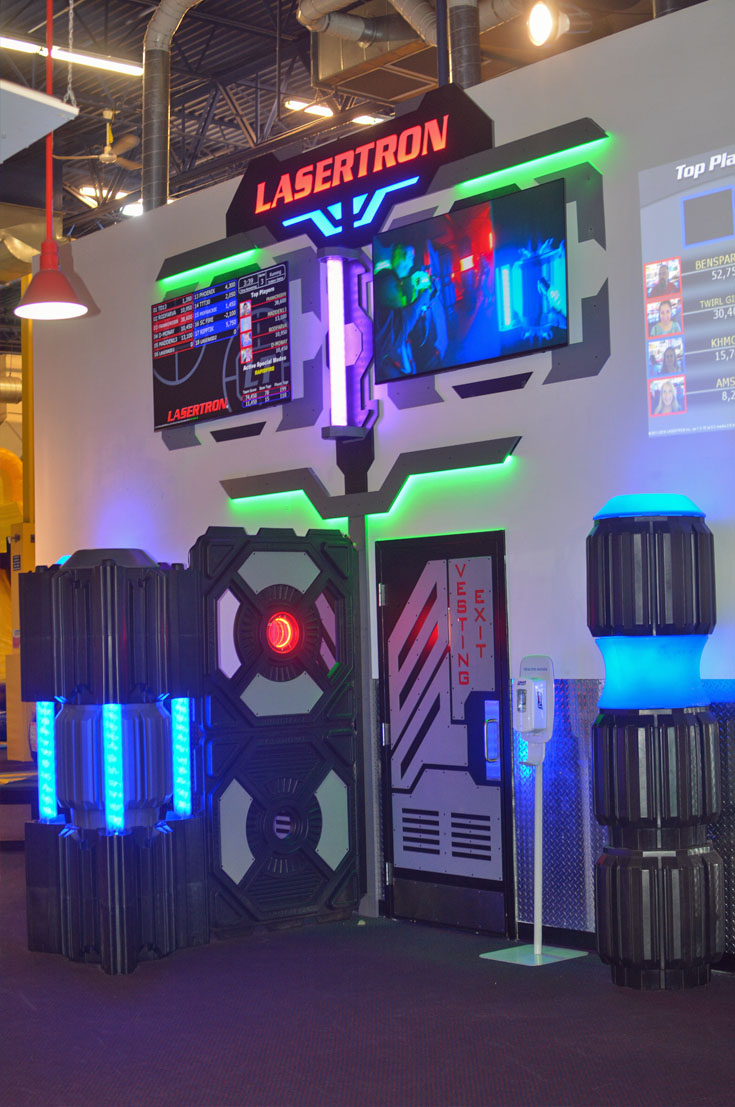 Walk around and hide behind glowing pillars and arches while you make your way through the fog as you use your try to score the most points. Score points by targeting the opponents sensors on their lasers and vests or by attacking the opponents' base stations. The arena is handicap accessible, there are no stairs to get to the second level, just ramps. 20 minutes of play is included with each session, (4) five minute back-to-back games.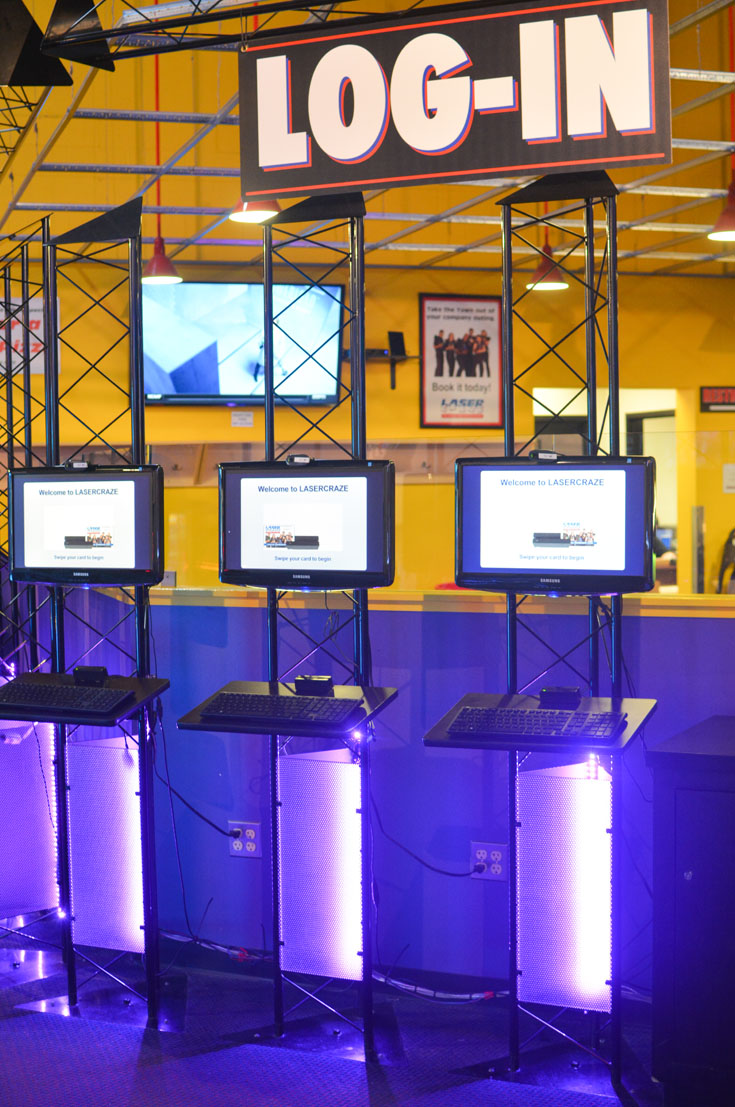 Your game card is your access to the arcade games (tokens/tickets) and for lasertag. Swipe your card to create a lasertag account. You'll also have the option to take a picture that will be displayed on the scoreboard. If you plan to return hold on to your game card for future visits as your information is saved.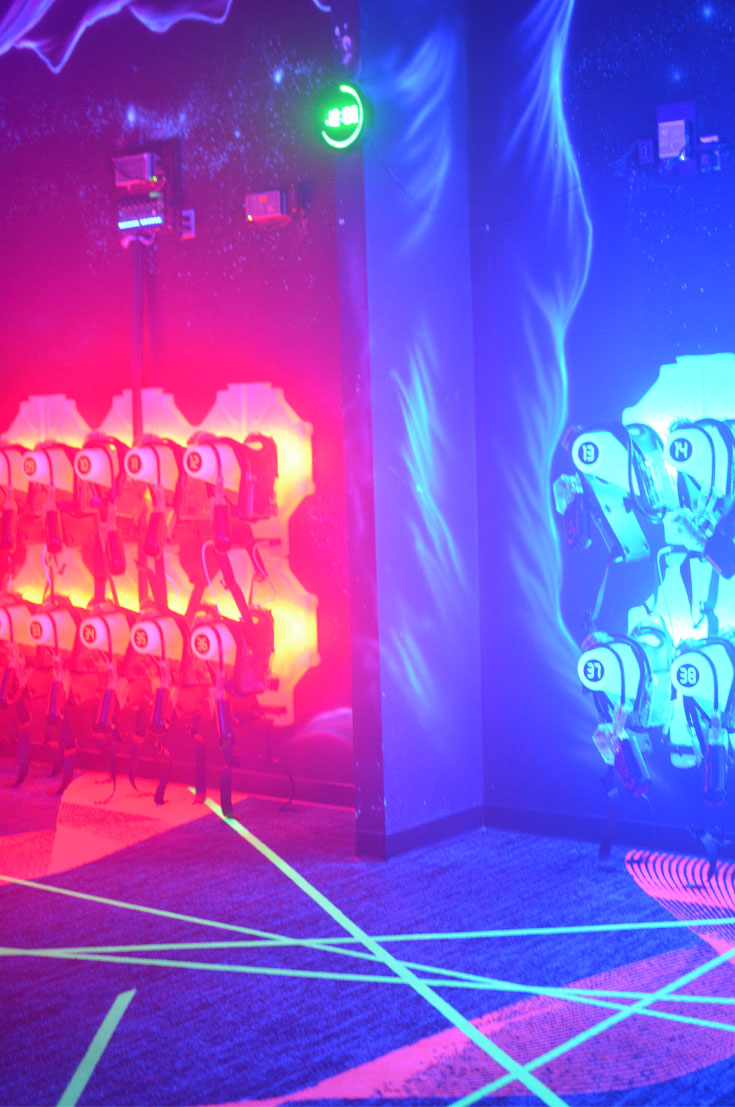 During the initial briefing, guests will be separated into two groups (blue or red) and assigned a number. That number will be which vest to wear.
CrazeCafe: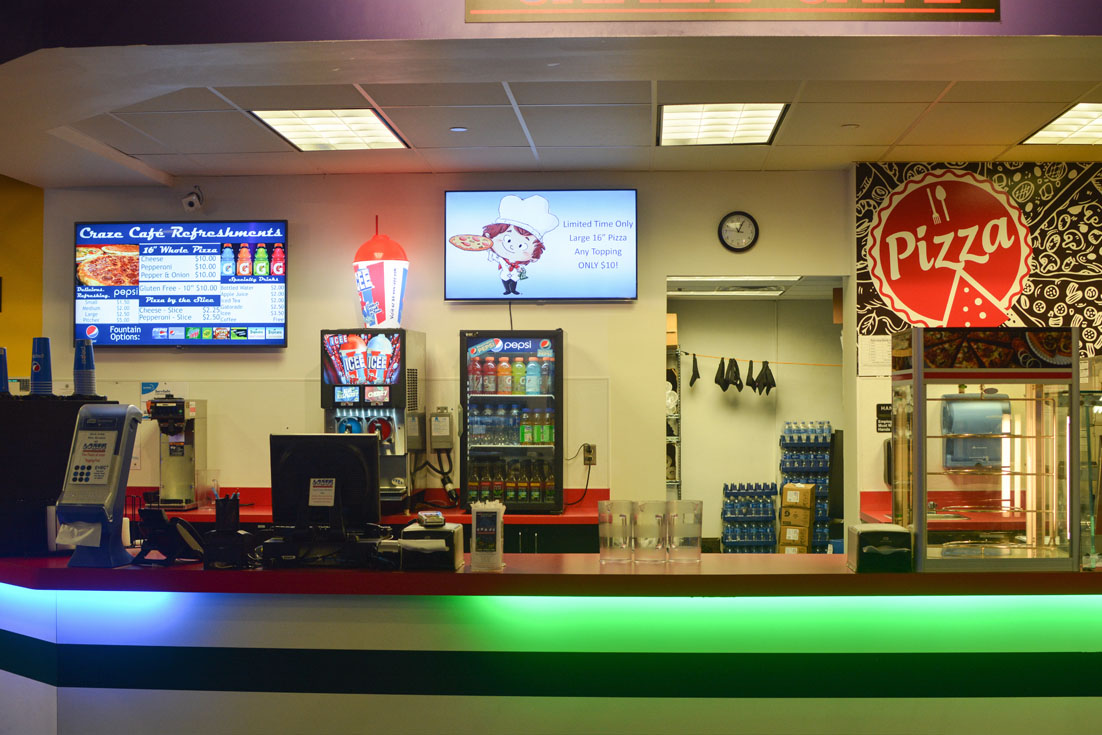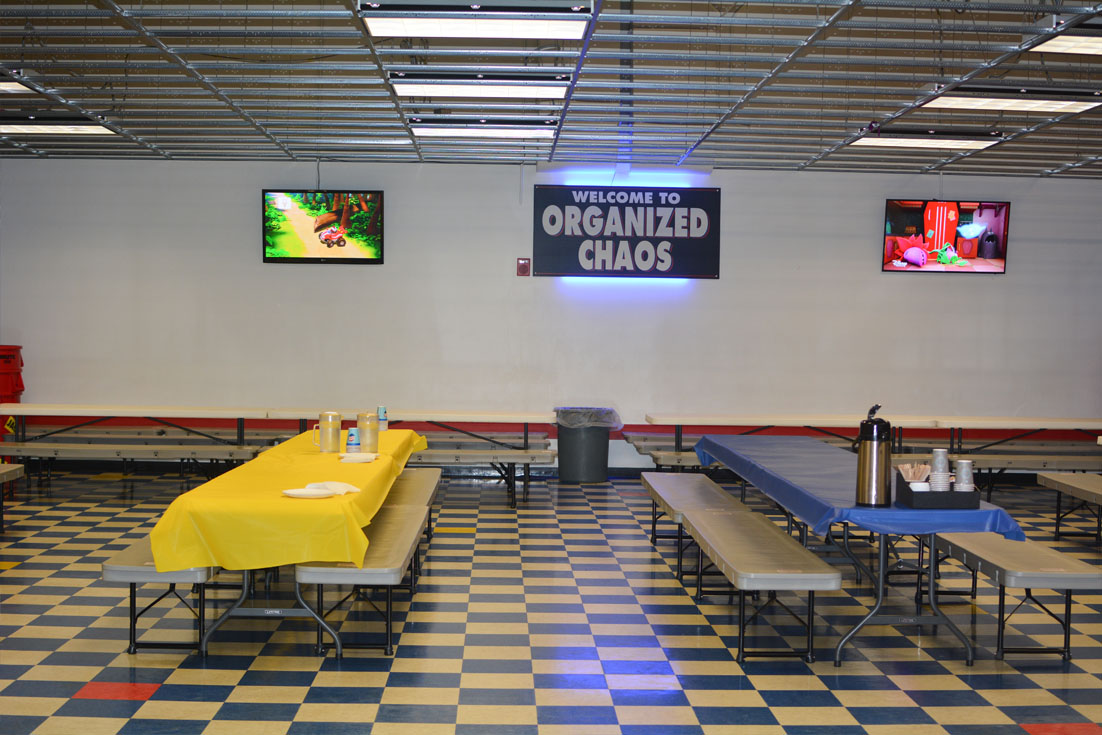 Book your Party!
XtremeCraze is the perfect place to book a party in the Woburn, Burlington, Wilmington,  or Billerica area. You can now book the upgraded arena for your school event, corporate event, birthday party, get together, or school fundraiser.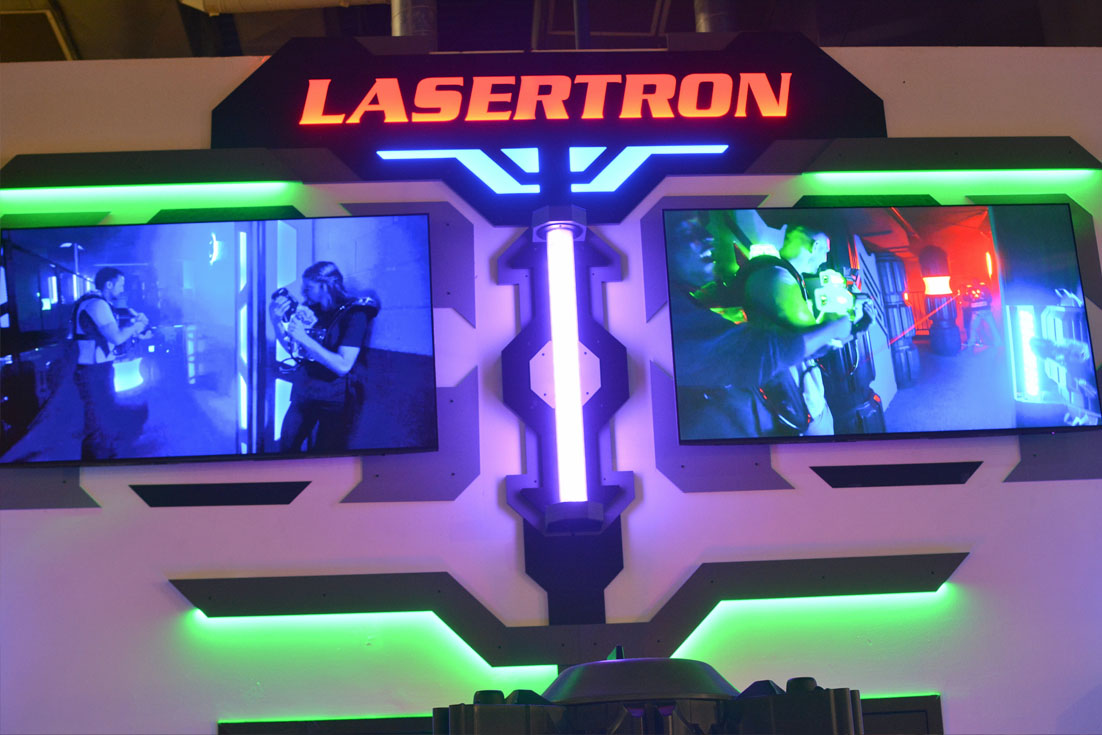 Experience the best lasertag in the Boston area.
XtremeCraze Woburn is located at 15 Presidential Way which is conveniently off of I-93, exit 37C (Commerce Way/Atlantic Ave).
In addition to the Woburn location, there is also XtremeCraze location in Westborough and new locations planned for the future.
Visit www.xtremecraze.us for hours or too book a party or group event.