The pediatric ward of a hospital should be warm and welcoming to its young patients. Parents look for a safe and secure environment when they admit their child to a hospital. They are definitely anxious and look for assurance and comfort for their loved ones. So, if you are remodeling your pediatric ward, emphasize on providing a more relaxed atmosphere that will ease their pain and deliver maximum medical benefit.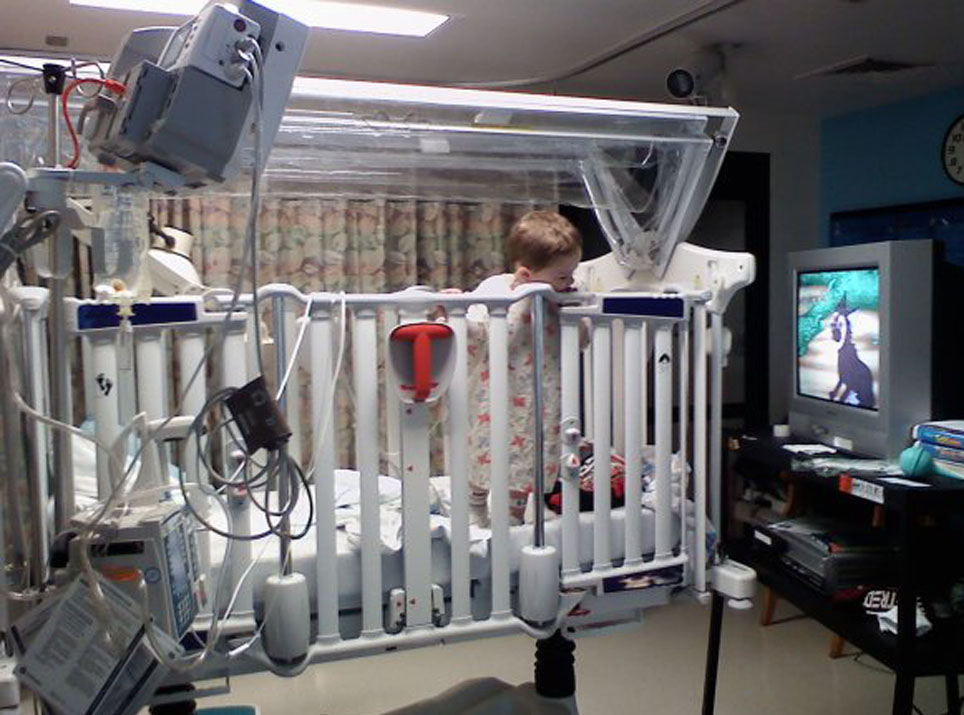 10 Ideas To Consider When Designing a Pediatric Ward:
Effective use of guidelines: All medical guidelines should be taken into consideration when you start off to remodel the pediatric ward. The guidelines should be strictly adhered and no compromise on patient security and healthcare should be encouraged. All doctors, nurses and attendants of the ward should be duly informed about their responsibilities. There should be no scope for negligence while you are caring for pediatric ward.
Tone down the lighting: The pediatric and neonatal care unit should be treated differently from adult care wards. Constant exposure to bright light can be harmful to the eyes of infants and small children. There should be cycled lighting facilities which can be controlled throughout the day. Children should be able to accommodate the changes in the light in different times of the day. There should be enough natural light during the morning hours of the day.
Manage the acoustics: Acoustics or the noises in the hospitals should be controlled. Children are extremely sensitive to harsh noise or music. Music should be played at minimal volume to allow children to sleep properly. Hospital staff should be trained properly so that they are aware of their surroundings. There should be pin-drop silence during the night-time so that their sleep is not disrupted.
Privacy: Privacy is extremely important especially when you are caring for critically ill patients. Private rooms should be secluded so that patients can get enough space and alone time for healing. Private rooms should have facilities to accommodate a friend and family especially for critically ill, cancer patients, or severely injured patients.
Spacious rooms and colour scheme: Paediatric wards should be spacious. There should be enough space between beds. Parents should be able to take a stroll with their kids. There should be proper light in the room. Rooms should be big enough to accommodate all the necessary equipment. Adequate doors and windows will let in fresh air and natural light to the rooms. Change the color of the walls to a gentler and soothing tone. Playful color and wallpapers will cheer up the children and make them happy.
Design themes: The artwork on the wall should be therapeutic and not just designs. They should be big enough to get the full attention of the children. Many artworks incorporate a positive healthy feeling. Big wall paintings with magic trees, cartoon characters or spaceships will do wonders. Artwork should be fun and interactive. A sick child is often vulnerable and frightened. They should be able to relax and feel protected. Decorate the ceilings with glow in the dark stars, moon and galaxy system and make the night fun for the kids.
Simplify the navigation system: A child should not get lost in the pediatric ward. The navigation system should be clear with easy instructions so that even a child can understand it. A patient should not feel bewildered if he or she wants to use the restroom or simply wants to take a stroll down the hall. Use some funny signs and languages with pictures.
Cleanliness: Focus on the overall cleanliness of the ward. This is of utmost importance. Children are more susceptible to infectious diseases and viruses than adults. Ensure that all infection control measures are undertaken while remodeling the structure of the ward. All touch points like door handles, light switches, bed rails, chair arms that come in direct contact with hands are cleaned properly. UV markers on touch points help to track the cleaning and restrain the spread of infections. There should be no compromise while cleaning the toilets and ward rooms. Keep the bed sheets and linens clean all the time. Seamless floor surfaces are easy to keep clean. Matte surfaces especially for bathroom floors are extremely important. It prevents fall and accidents. Avoid using too much chemicals and heavy fragranced cleaners.
Artificial plants and flowers for decoration: Children love flowers. Artificial outdoor plants and silk flower centerpieces can really enhance the beauty of the rooms. They brighten the rooms and add a touch of color to the ambiance. Silk plants and artificial topiaries lighten up the room and are easy to maintain as well. If you want to use real flowers, be extra careful with bugs and grime. Real flowers add to the freshness, but should be checked properly before using. They can spread infections to the other parts of the room. It is best not to use highly fragranced flowers in the hospital rooms.
Furnishings: Furnishings used in hospital premises should be compact and yet flexible. They should save the space as well as provide multiple functions. Recliners are very comfortable especially for nursing mothers and small children. The pediatric unit serves children of all ages. So, designers should take into account the needs of patients of different age groups. The furniture also should be helpful to take care of the varying needs of treatment taking place in the ward. It should also be noted that there are numerous visitors during the visiting hours. There should be enough space and chairs to accommodate them. One parent is always spending the night with the child. The parent will be spending days in the hospital. So, care should be taken for the parent of the ailing child as well.
Children in unfamiliar surroundings need that extra boost of energy and coaxing that will encourage them for a speedy recovery. Try to create a more child-friendly atmosphere with the use of colorful curtains and funny artwork. Children when admitted to the hospital, feel extremely anxious. They are away from home and need some support and assurance. A friendly atmosphere, vibrant rooms and supportive staff will definitely lead to a more positive healthcare facility.
This is a Guest Post on behalf of Silk Plants Direct.