This review was made possible by iConnect and Luvs. I was provided compensation to facilitate this post, but all opinions stated are 100% mine.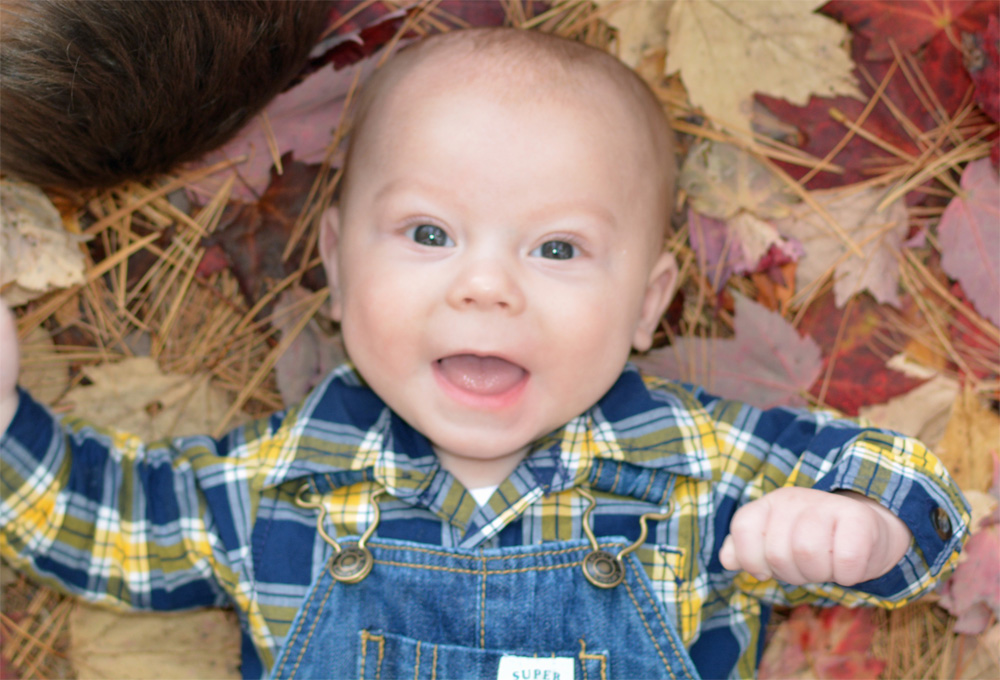 With Christmas less than a month away, I've slowly started to get the decorations out from the basement and have made plans to pick out our tree from a local farm. As the kids write and re-write their Christmas lists, Jonathan recently asked me for my Christmas list. That's easy…
30 minutes of "me" time
Being able to sleep through the night
Handmade gift
Breakfast in bed
Without even hesitating I explained that he doesn't need to buy anything for Mommy, just spending time with me, a handmade gift and sleeping in, or even all three would be fantastic. I'm sure most of us can agree that parenthood is a roller coaster ride, with ups and downs. There are certainly days where I wish I could just take a "time out" and hide for a few hours away from the bickering from the older kids, and other times I just can't get enough of them when they just want to snuggle and watch a movie together.
As a mother of three little boys I value the things that help get me through the day and make my life a little easier, like waking up to my four-month old's smile every morning. A few minutes or seconds of "me" time to drink my coffee in the morning and great products that help get the job done can go a long way.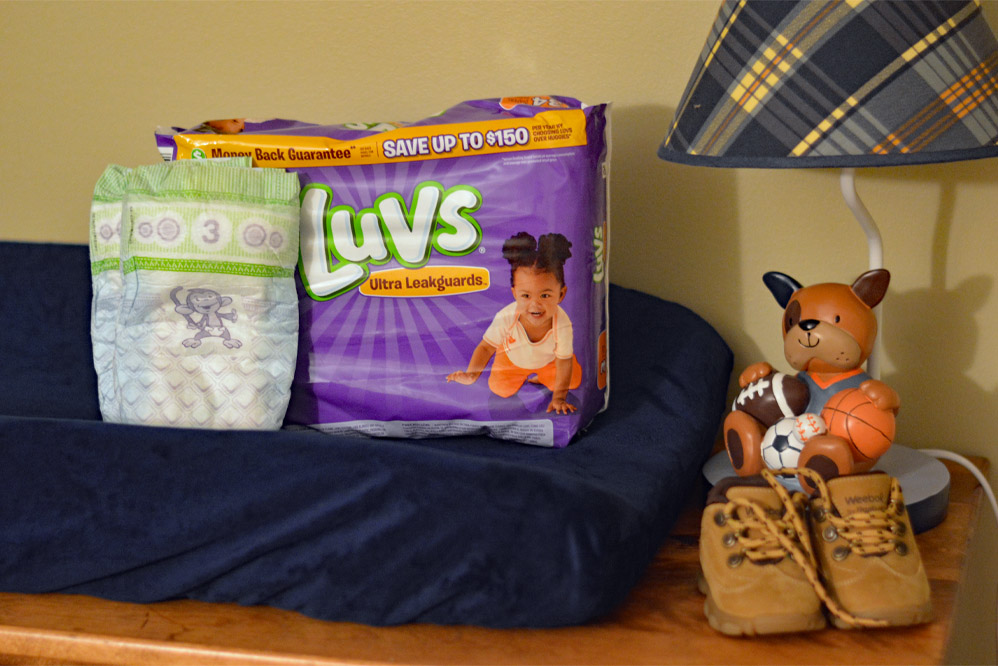 Luvs is always committed to providing moms and dads with value. They recognize that parenting can be difficult, so diapering shouldn't be. The new Luvs Ultra Leakguard Diapers with NightLock Plus™ are now softer & more absorbent than before, have large stretch tabs to make fastening easier – for those squirmy little ones, and provide ultra-leak protection.
Luvs conducted a poll of moms across the country to take a look at parenting like it really is and uncover what they truly value most. The survey found that:
Nearly 2 in 3 moms have never taken a day completely for themselves.
81% of moms would prefer an entire day off from housework than dinner with their celebrity crush.
87% of moms agree that the first time their child slept through the night was one of their best parenting times yet.
Even a short spurt of "me" time goes a long way! A quarter of moms surveyed stated that they felt an uninterrupted shower was more relaxing than a day at the spa.
Other major moments moms value more now than before they became parents include sleeping past sunrise, watching television and movies that aren't cartoons, and having an interrupted phone conversation.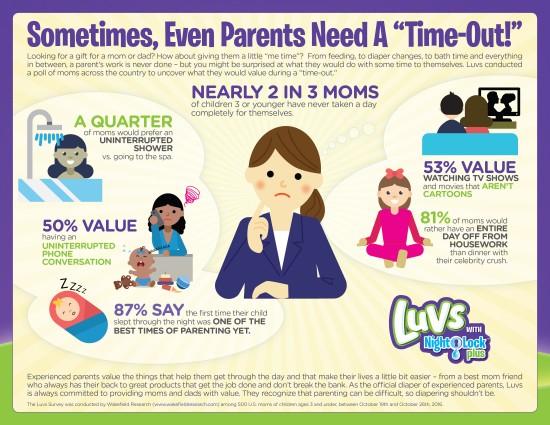 #WhatULuv Twitter Party:
Luvs is celebrating and embracing what experienced parents value and "Luv" every single day. Join the #WhatULuv Twitter party hosted by @iConnect and @Luvs, on November 29th, from 9-10pm EST and share what you value as a parent. Plus, you'll be entered to win some fabulous prizes! Make sure to RSVP.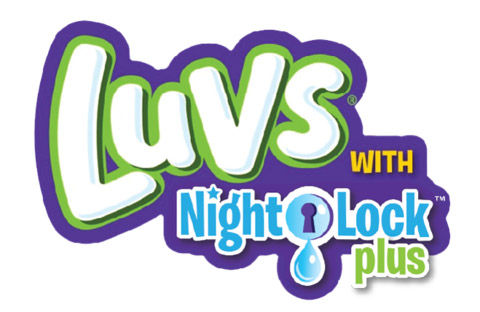 Luvs Printable Coupon:
Print the Luvs coupon to save $1 off any one diaper pack. The diaper coupon can be used at any mass, discount or grocery stores where Luvs are sold. Coupon excludes trial/travel diaper packs and expires 30 days from the date the coupon is printed.
Product, information and giveaway prize provided by client. All opinions are my own personal and honest thoughts. By entering this giveaway you agree to the Giveaway Rules. This giveaway will end on December 8, 2016 at 11:59pm EST. The winner will be chosen via Rafflecopter. The winner will have 24 hours to respond or a new winner will be selected. You must be 18 years or older. Open to continental U.S. residents only. No P.O. Boxes.