Weather you are looking for a new meal to prepare for your family or want something that is quick and easy to make, these slow cooker chicken recipes can be a great option.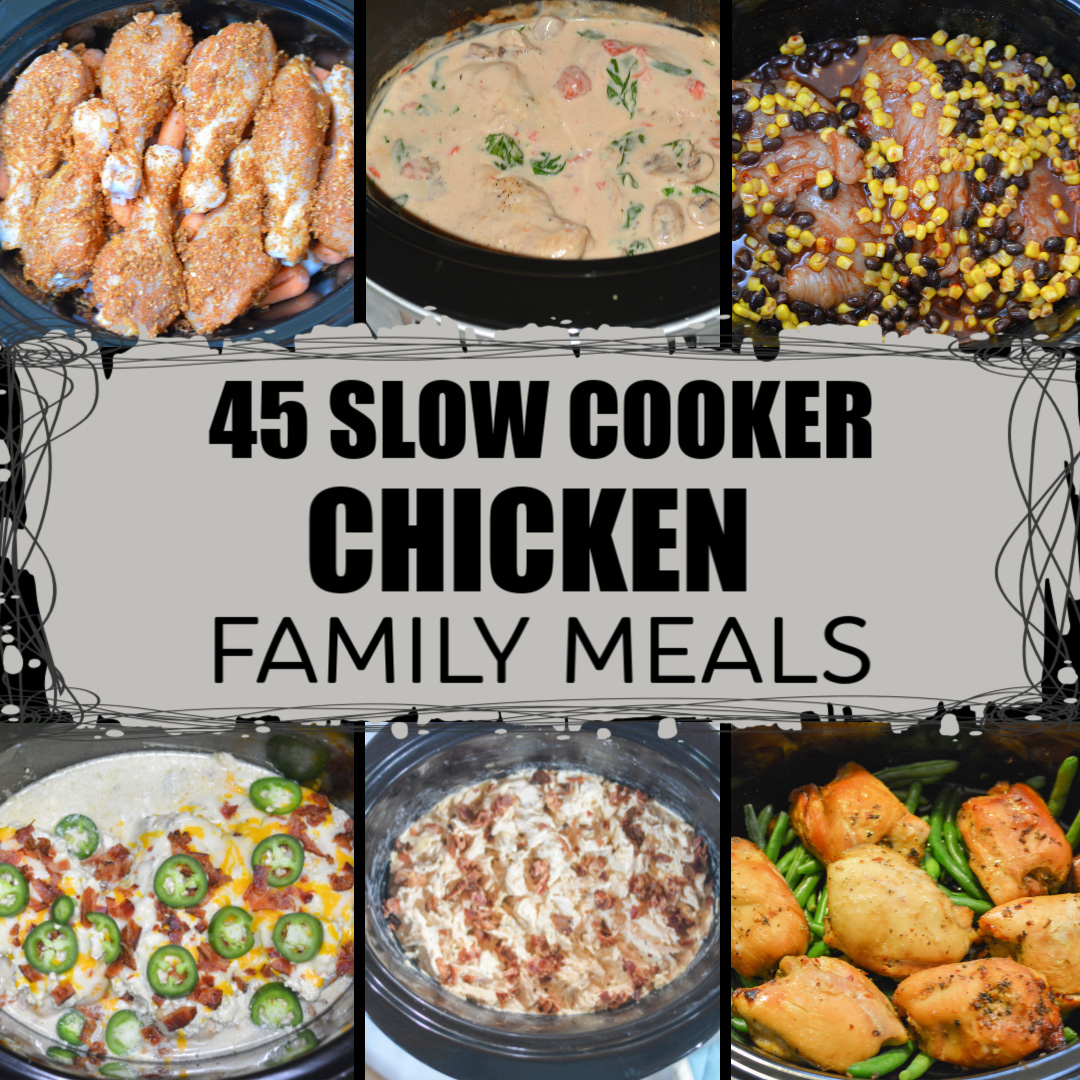 Imagine coming home to the smell of a warm meal at the end of a busy day. Make your crockpot do all of the work with our family favorite slow cooker recipes.  With a variety of different dishes to choose from, find one that your will family love. Most of these meals pair well well with rice, cauliflower rice, potatoes, noodles.
This site uses ad networks and affiliate links to generate revenue.
With chicken breast often on sale, these easy and tasty recipes can be cheap help with your monthly grocery budget. No more wondering what to cook for dinner, skip the takeout and come home to a warm cooked dinner.
Tip: purchase chicken breast when it is on sale. I freeze the chicken in individual portions using the fold top sandwich bags, then place into a gallon freezer bag. I can usually fit 6-8 chicken breast into the freezer bag. The frozen chicken can be thawed out overnight, and placed in the crockpot in the morning.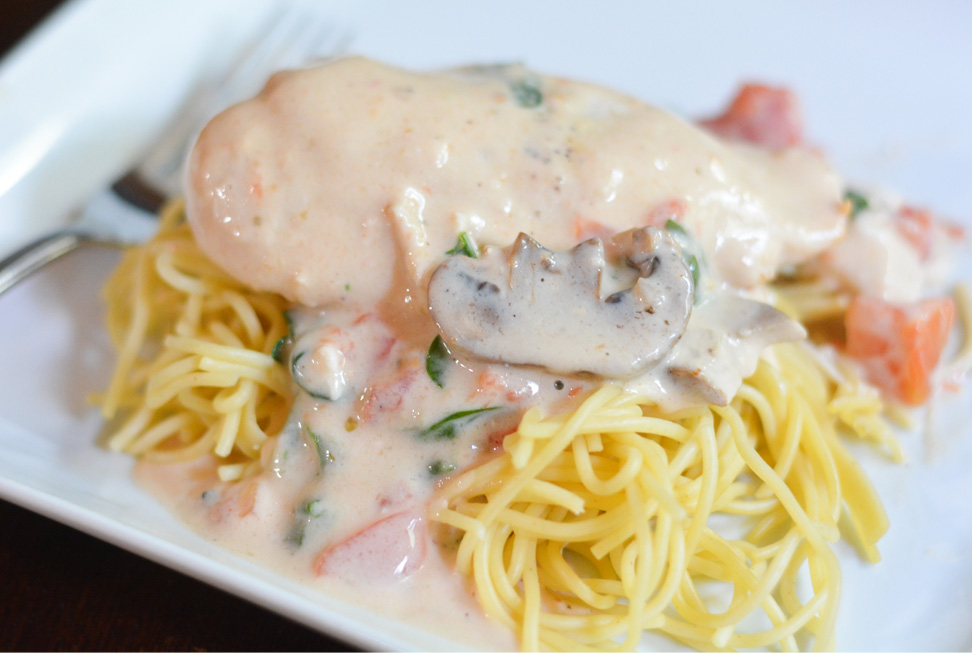 What are some chicken slow cooker recipes?
Chili
Soups
Casseroles
Sticky chicken drumsticks
Feeling tired of eating the same old chicken dishes?  There are so any different ways to cook chicken in a slow cooker. Whether you want to make a warm pot of chowder, chicken tacos or low carb dish, we rounded up some of the best chicken recipes for your crockpot.
Our family favorite recipes feature comfort food, creamy chicken, low carb, shredded chicken and can be made with chicken breasts, drumsticks, or thighs.
Favorite Crockpot Products: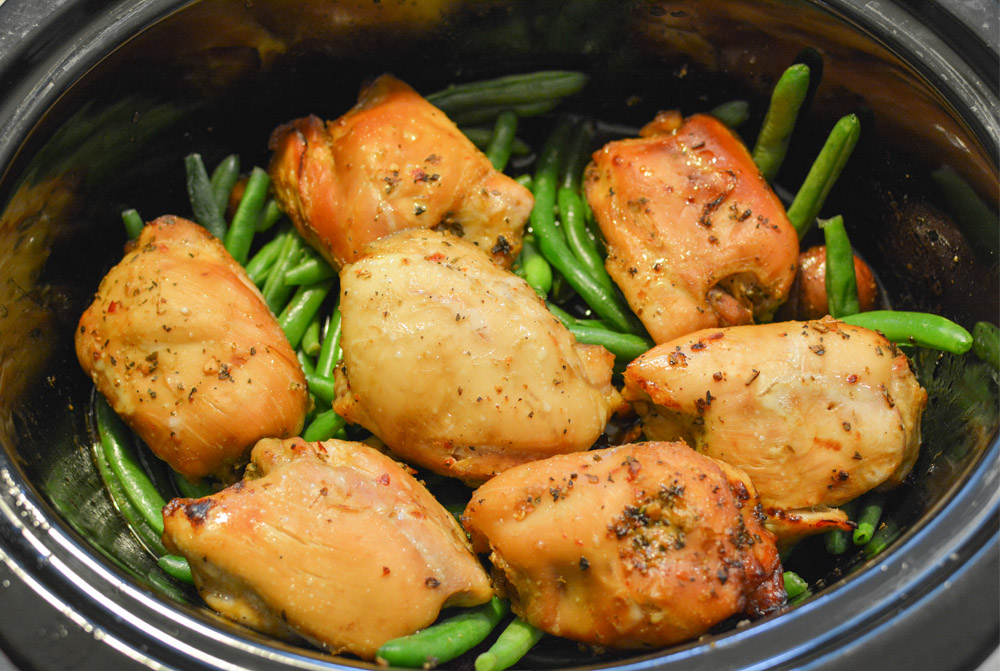 45 Slow Cooker Chicken Recipes
If your family loves chicken, these recipes are for you! Here is a list of some  of our family favorite crockpot chicken recipes to add to your collection.
Boneless Chicken Breast
Chicken Thighs
Whole Chicken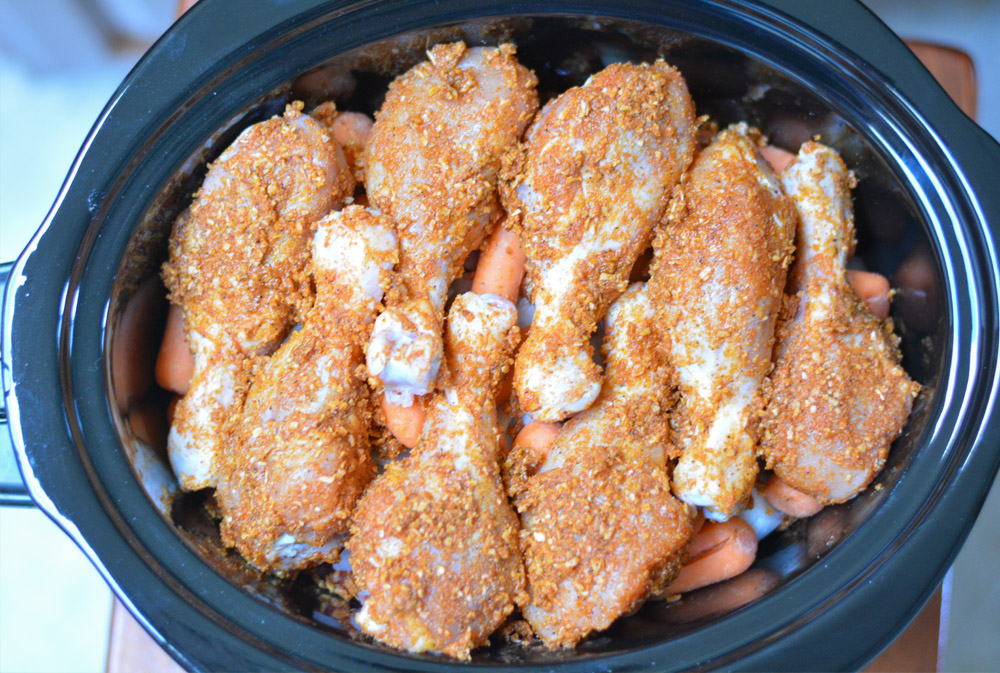 Chicken Legs / Drumsticks
Ground Chicken:
Ways to make Chicken Tacos in The Crockpot
What are some slow cooker chicken recipes that kids will love?
I use my crockpot several times a week, especially in the summer months so the oven doesn't heats up the house.  Most of these recipes use common ingredients and are quick and easy to prepare. Majority of them are dump meals where you just dump everything into the slow cooker and cover and cook until the timer goes off and your dinner is ready.
For those of you that prefer to meal prep, almost all of these slow cooker chicken recipes can be made into freezer meals. You can check out our tips for prepping easy crock pot freezer meals.