Looking to upgrade your child's bike? The Mobo Malibu 20-Inch bicycle would be the perfect gift for a 6-10 year old child this summer.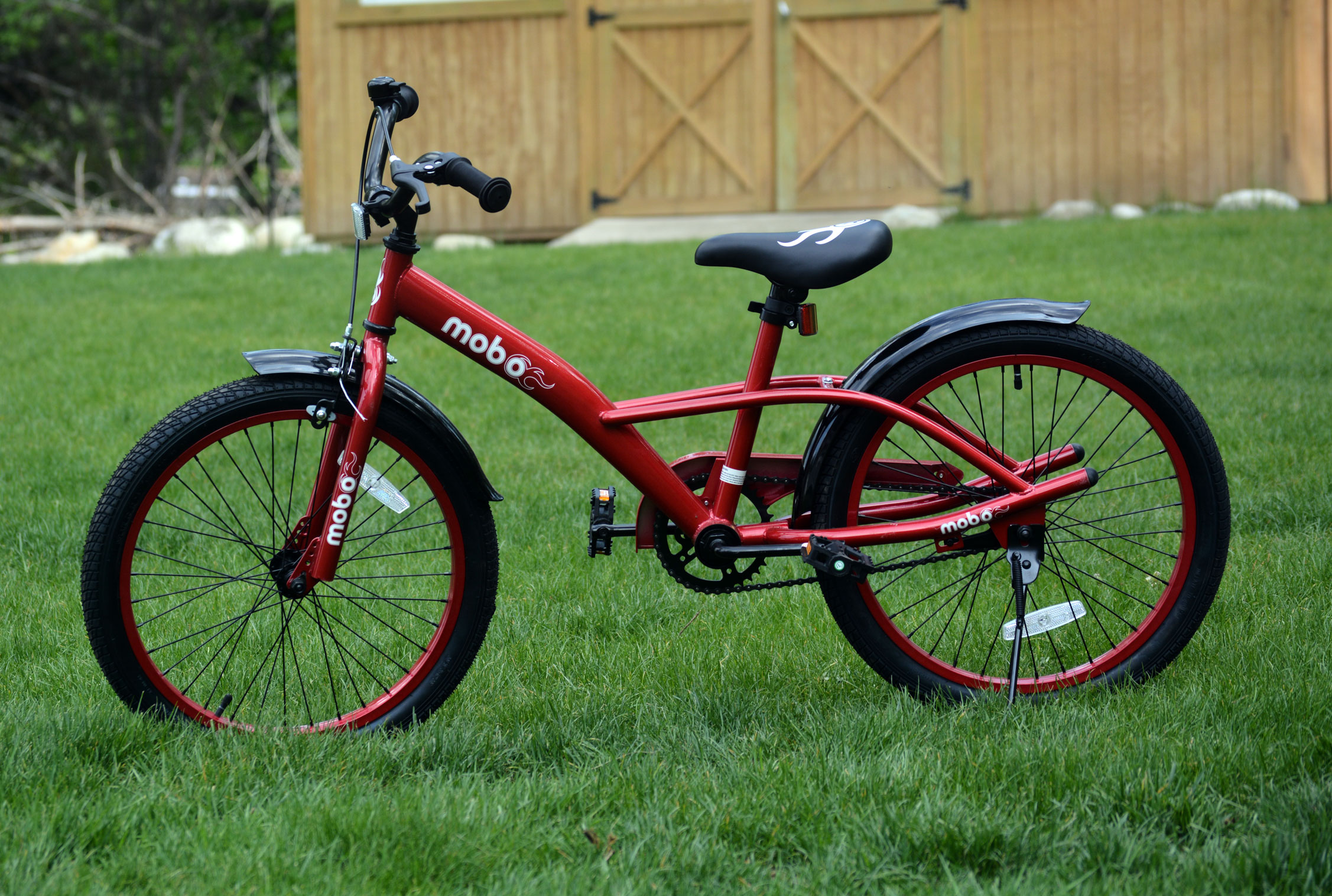 Moving to New Hampshire, one of our favorite activities has become riding bikes.  There are miles upon miles of bike trails that connect to our backyard, and everything from smooth packed trails to beginner and advanced mountain bike trails. During the summer months we either go on a walk to bike ride after dinner, and once in a while we'll even ride our bikes to the local ice cream stand.
The only thing was our 6 year old and 13 old both had a significant growth spurt over the winter and their bikes from last year were a bit too small. Fortunately, Mobo Cruisers offered to send their 20 inch Malibu bicycle at the perfect time.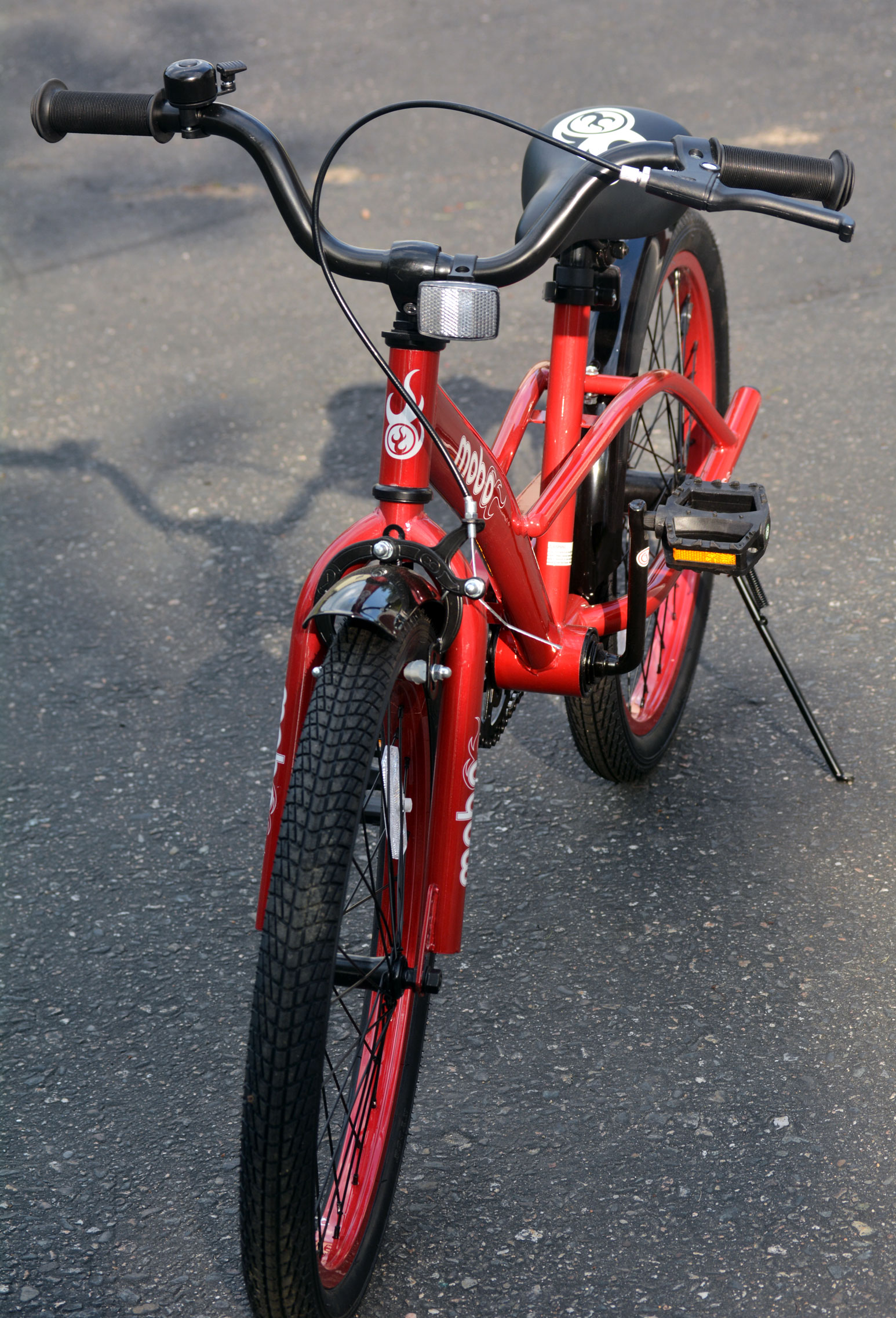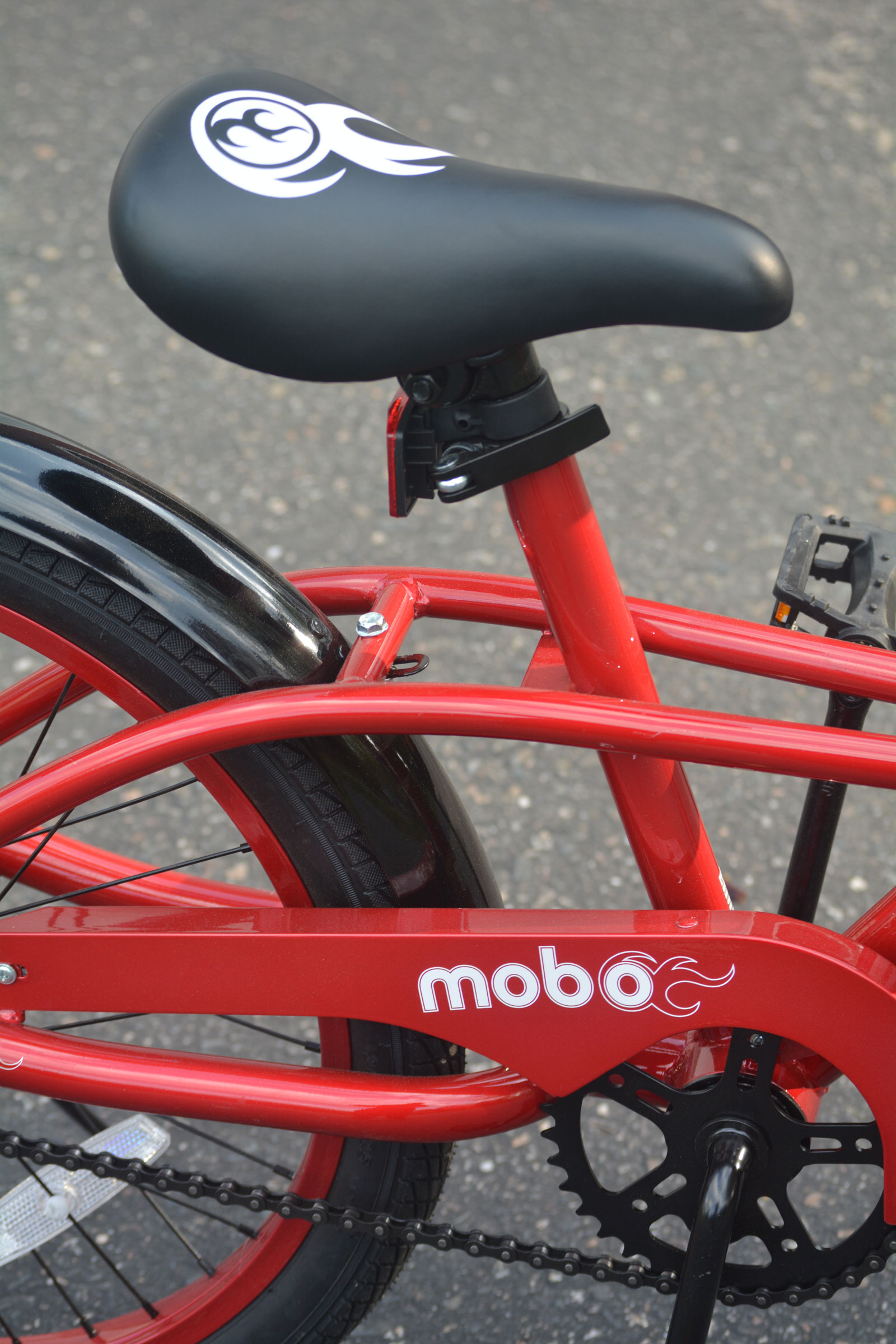 Mobo Malibu 20 Inch Bicycle:
Adjustable Seat Post – Seat post adjusts to fit inseams from 23 to 31-inchses
Kickstand
Front hand break & Reverse Pedal Break.
Chain guard & 6 safety reflectors
2.1" wide air-filled bike tires
Bike bell
Recommended Age: 6 – 10 years old – the 20 inch bike is recommended for children ages 6-10, or children between 46-54 inches tall and up to 140 lbs.
Includes all tools needed for assembly. Install front wheel, seat, handlebars, pedals, front fender, reflectors, and bell.
The bike comes 85% assembled, and only requires the install of a few basic pieces. Unfortunately, the front fender was missing from our box but after a quick call to Customer Service a replacement was sent.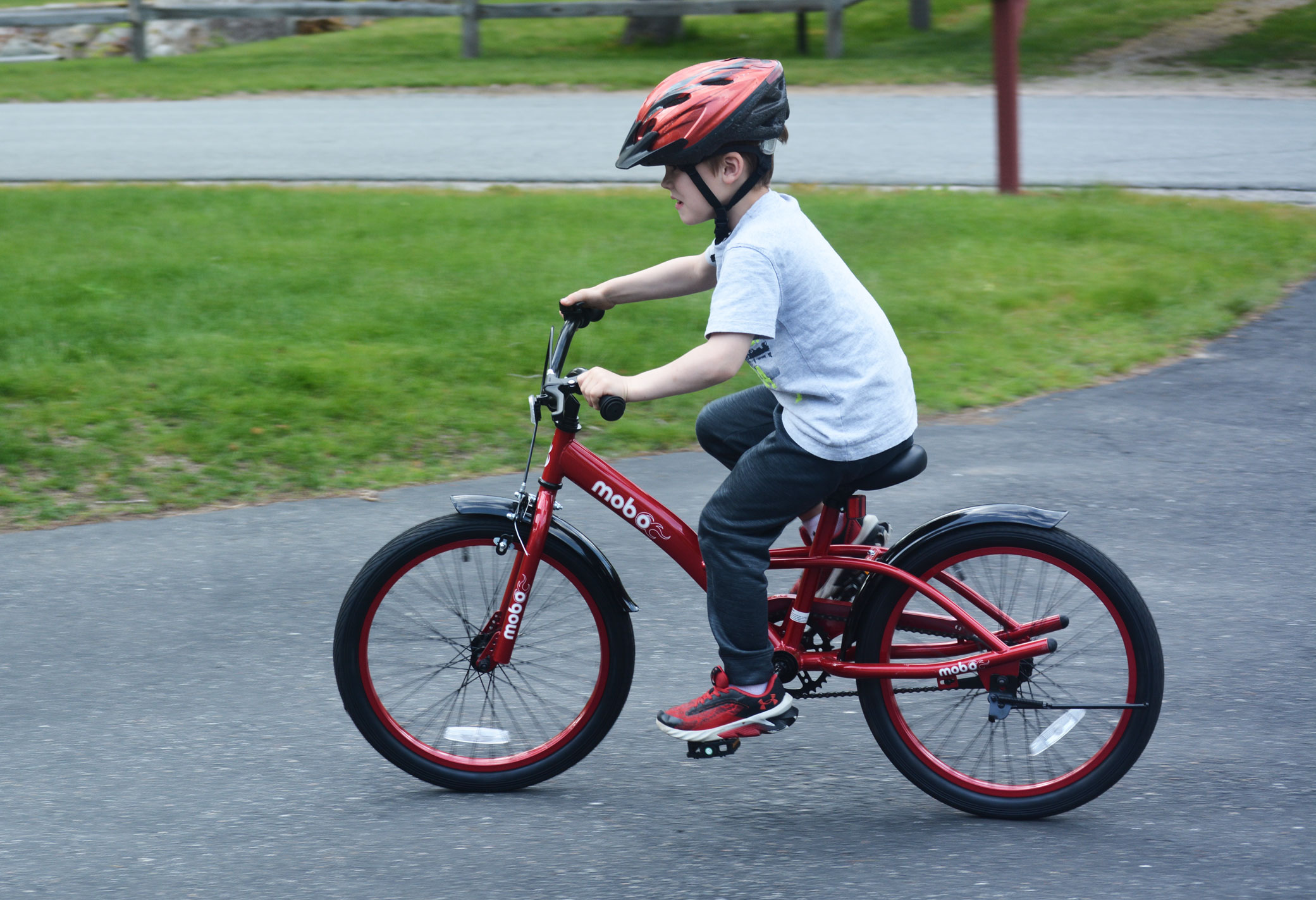 One feature that is not available with a lot of 20 inch bikes is the rear coaster break, when children can reverse the pedals to stop. This feature is helpful for kids who are transitioning from reversing the wheels to stop to using the hand break. One other great feature is the seat that can be easily adjusted without any tools. Kids grow so quick, and the adjustable seat is a must have that should be on every child's bike. Also, we have a lot of friends that come over and the height of the seat can easily be changed between the kids.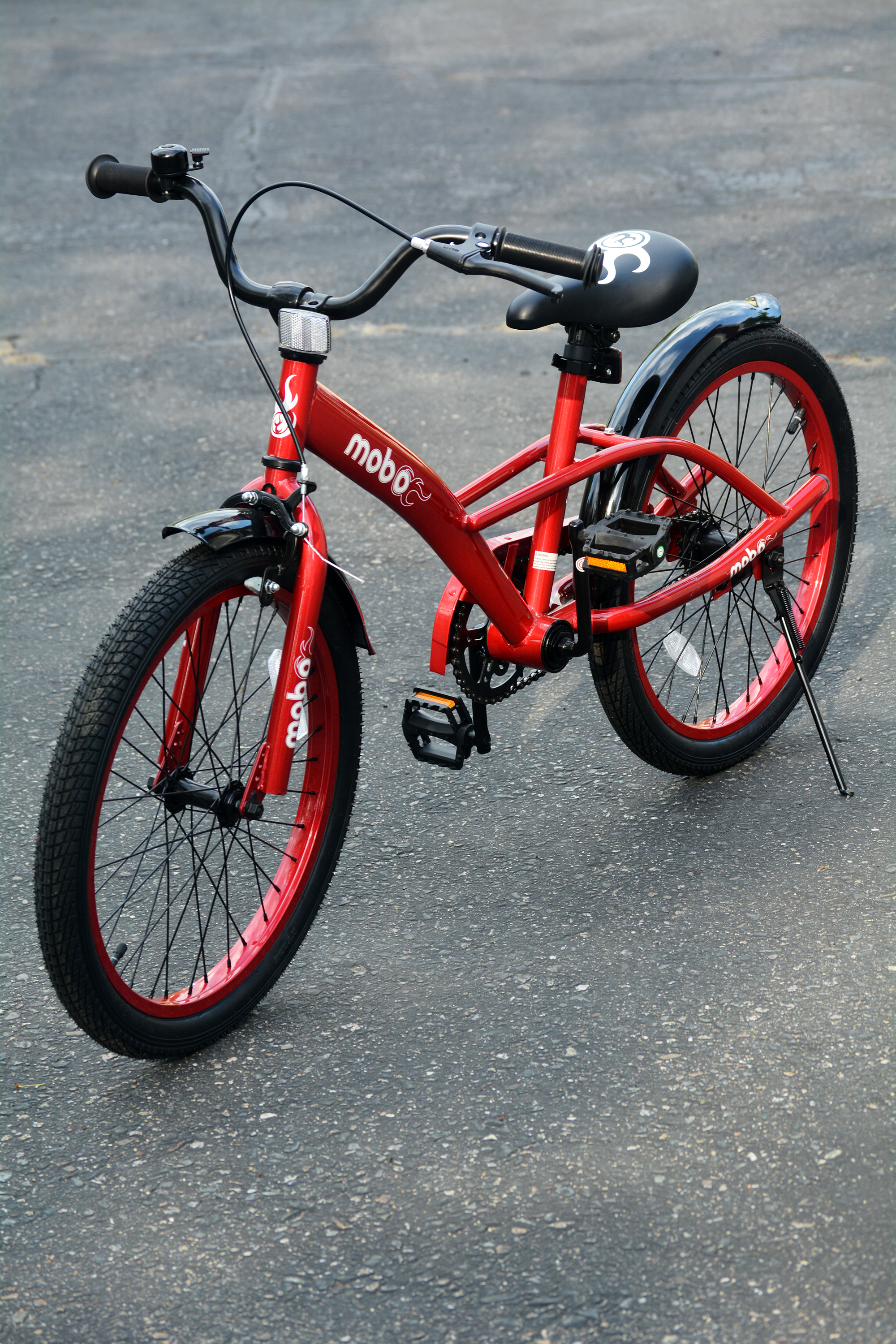 The Mobo Malibu bicycle is available in three different colors: Black, Gold and Ivory. It can be purchased online at www.mobocruiser.com.
More from Mobo Cruisers:
Looking for a bike for an adult? Mobo Cruisers also has these unique three wheel bicycles for adults. How cool would one of these be?

Samples provided. All opinions are my own.