This post has been sponsored by Pfizer Consumer Healthcare and 20th Century Fox.
Seeing your child sick can leave you feeling helpless. I often wish I could trade places especially when they're uncomfortable and up tossing and turning all night. We've been pretty lucky this winter so far but there's a virus and the flu going around at school, so I'm hoping it misses our household, especially with the baby. In case those dreaded sick germs make their way into our house, I make sure to keep the medicine cabinet stocked. Having a child home sick from school is never any fun, and especially not if you have to run to the store to get medicine. To be prepared, you should always have a 'sick day survival kit' at home to help you through those Sick just got real™ moments!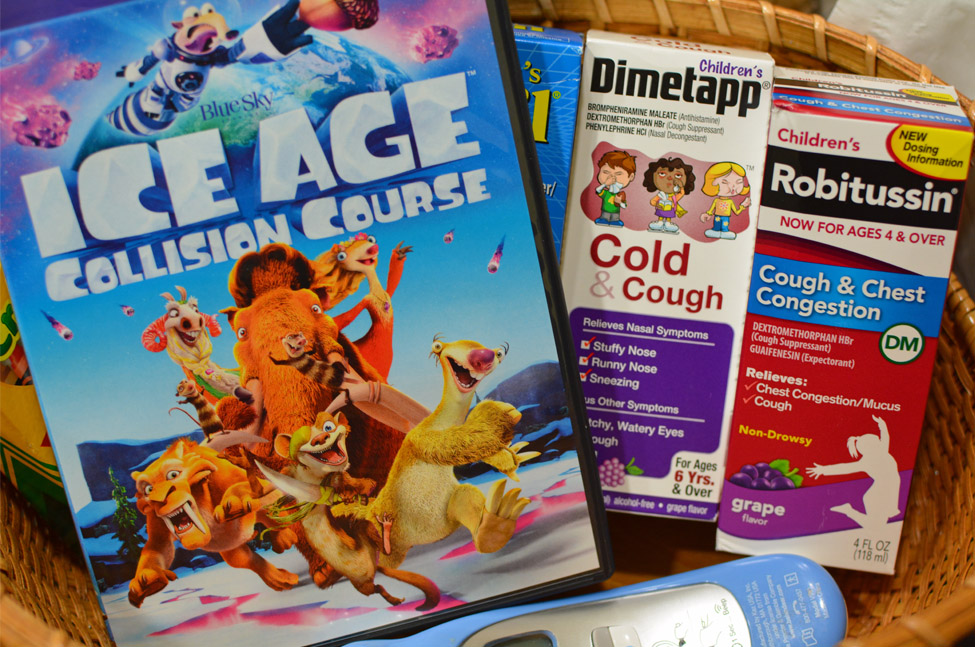 Sick Day Survival Kit:
Thermometer
Cough/Cold medicine
Fever/pain reducer
Tissues
New toothbrush
Soup
Flat ginger ale
Blanket
Stuffed Animal
Movie
I'm almost always up to date with expiration dates but last month when I was packing for vacation, (I always pack fever reducer and cough/cold medicine) I noticed a couple bottles were newly expired. I'm pretty good with expiration dates so it caught me by surprise to see they were expired. I guess having the expired bottles is a good thing as it means my children haven't been sick and they expired before we could use them up. I quickly discarded them and opened up new bottles that were in our stock closet.
When was the last time you checked expiration dates?

If it's been awhile, go take a quick peak in your medicine cabinet. It's better to find out now, then the day your child is sick.
Save with Target Cartwheel offers.
To help prepare you for the cough and flu season, take advantage of the Cartwheel offers at Target for 10% off Pfizer Pediatric products and select 20th Century Fox DVDs (Ice Age: Collision Course, The Sandlot, The Peanuts Movie). The Cartwheel offers are valid through February 20, 2017.
Infants' and Children's Advil® provide unsurpassed fever and pain relief. Infants' Advil® is for 6 months-2 years, and Children's Advil® is 2-11 years.
Children's Robitussin® Cough & Chest Congestion provides soothing action and cough control with some formulations lasting up to 8 hours (for ages 4+).
Children's Dimetapp® provides great-tasting cold-fighting power and is the #1 pharmacist recommended brand for children's cough & cold combinations (for ages 6+).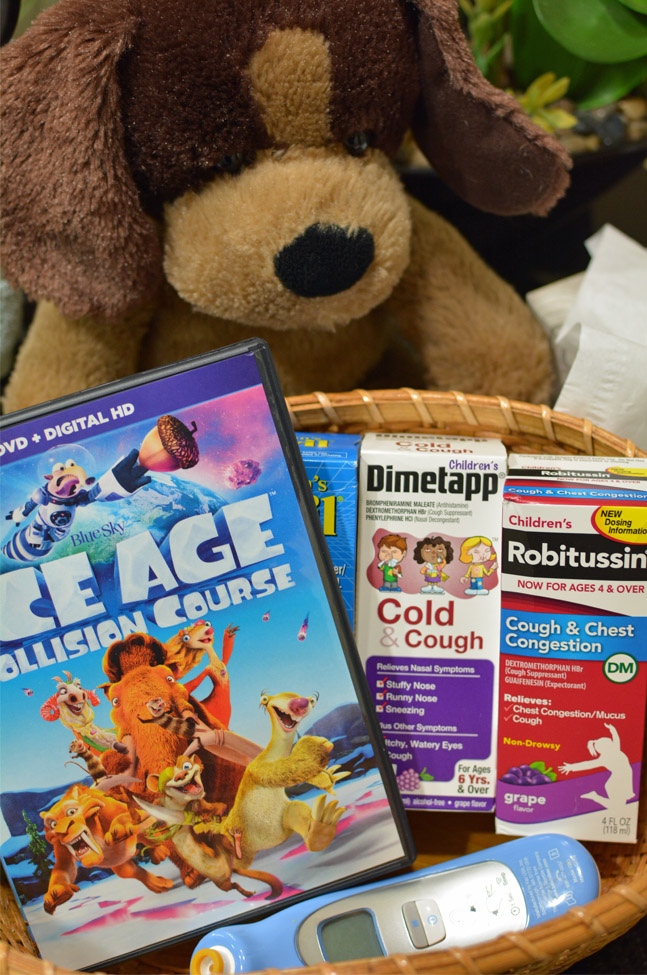 Do you have a sick day remedy or does your child have a favorite item that they turn to for comfort?
Win a Sick Day Survival Kit Prize Pack!
One lucky reader will win a $25 Target gift card and Pfizer Pediatric products [Children's Advil® Suspension, Grape, Children's Robitussin® Cough & Chest Congestion, Children's Dimetapp® Cough & Cold and (1) 20th Century Fox DVD (either Ice Age: Collision Course, The Sandlot, or The Peanuts Movie).
Product  information & giveaway prize provided by the sponsor. All opinions are my own personal and honest thoughts. By entering this giveaway you agree to the Giveaway Rules. This giveaway will end on Feb 26, 2017 at 11:59pm EST. The winner will be chosen via Rafflecopter. The winner will have 24 hours to respond or a new winner will be selected. You must be 18 years or older.