This is a sponsored conversation written by me on behalf of Nature's Recipe®. The opinions and text are all mine.
I never understood the bond that families could have with their pets until we adopted Kasie 10 years ago. It was like love at first sight when I spotted her at the SPCA, the previous owners had surrendered her due to her hyper activity, but she was simply just a puppy that needed love and attention. Growing up, I always wanted a dog but due to allergies we were unable to have one in our house. As the years went on, my allergies improved to the point where I was able to now be around dogs and cats and to have one of my own.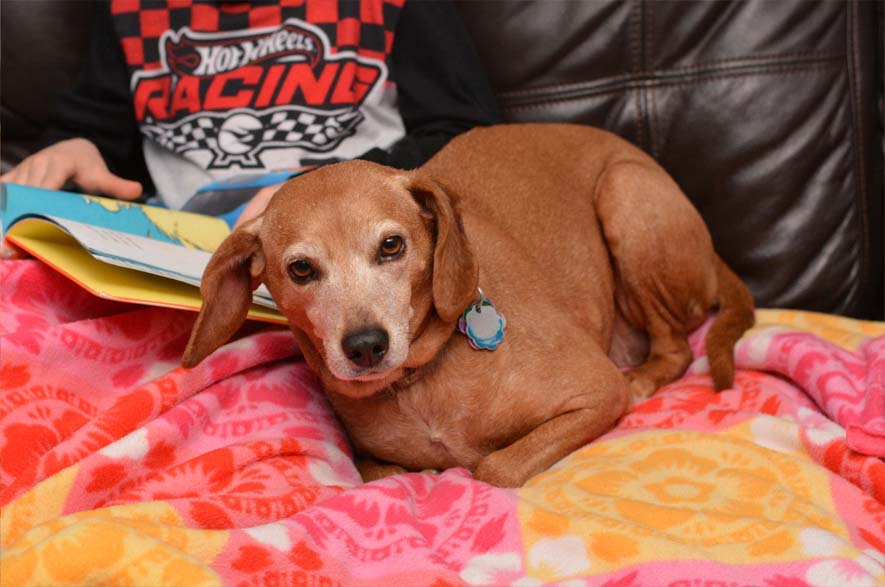 Kasie has become a part of our family, she was our first "baby" and my children love and adore her. Jonathan in particular is her best friend; he loves to bring her out on hikes, play tag around the yard, and cuddle on the couch with a book. Whenever we have visitors he enjoys showing off Kasie's tricks, (sit, stand, lay down, shake) although we trained her years before, he insists that he's the trainee. The bond they have for each other is never ending.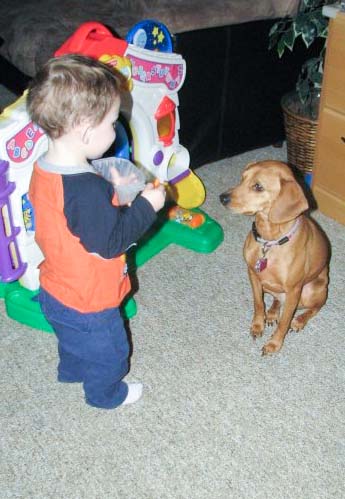 Pay attention when you pet your dog – Put down your smart phone and give your pet your full attention.  Your pup will appreciate the quality one on one attention.
Know what your dog likes and dislikes – With a house full of children there are some things that our dog enjoys and some things that she does not enjoy. Although she loves her siblings, Kasie does not enjoy when they play with Nerf guns and RC cars. My children respect her and understand that the rapid movement and noise stress her out, therefore they are only allowed outside or in the basement when she is not around.

Pay attention to their body language and actions – Dogs can't talk but they can express what they are thinking through their body language. Pay attention to how your dog communicates, how is his tail positioned, is it wagging, what direction are his ears? Kasie doesn't scratch at the door or bark, but she will walk back and forth to the door fast to signal that she has to be let outside.
Read to your dog – I often admire the bond that my children have with our dog, they're not just companions, but best friends. One way to strengthen their bond is quality one on one cuddling while reading a story. Not only does Kasie love the attention, but it also allows Jonathan to strengthen his literacy skills.
Schedule playtime everyday – Bring your pup to the dog park or head outside for a game of catch & release. Our dog enjoys joining us on our evening walk to the end of the road and hiking.
Give them the best ingredients as possible. Give your pet the most wholesome ingredients you can to keep them healthy and active for years to come. That is why I choose Nature's Recipe, it has no corn or wheat. Best of all it has no artificial flavors or preservatives and is a no poultry by-product meal.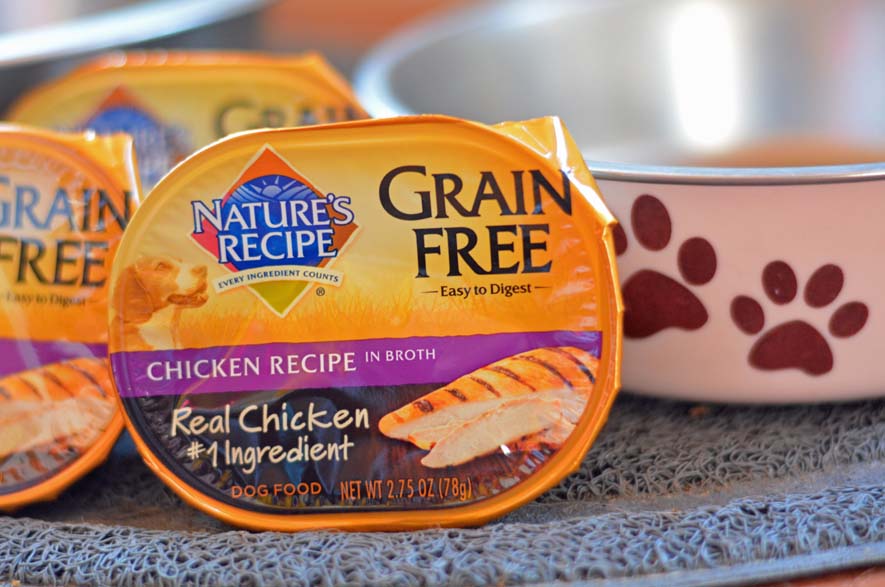 At 11 years old Kasie is showing signs of aging, she can no longer run around for hours on end and has become pickier with her food. If she had a choice she would choose wet dog food over dry dog food any day of the week. Wet dog food used to be a treat and only served once every week or two but I find myself purchasing it more often now that she's getting older. Now that Walmart carries new Nature's Recipe Dog Food I can stock up on the Nature's Recipe Grain Free Chicken Recipe while I'm grabbing the rest of my groceries. As a busy mom of three kids, I prefer the one-stop shop, it's convenient to get all of my shopping done in one trip then have to go to numerous stores. Kasie has been enjoying the Nature's Recipe Grain Free Chicken Recipe,  it's easy to digest, contains no corn, wheat or soy, and no artificial preservatives. The recipe is crafted to bring out the best allowing her to live her life to the fullest every day.
Have you spotted the Nature's Recipe dog food at Walmart stores? Which flavor does your dog prefer?