Thank-you to McDonald's for sponsoring today's post.
Traveling across Eastern New England, you may have noticed signs announcing McDonald's All Day Breakfast. It's true, as of October 6th, McDonald's restaurants across Eastern New England invite customers to experience breakfast all day. There are days where I prefer breakfast for lunch or dinner, and it looks like I'm not alone. More than 120,000 people tweeted McDonald's asking for breakfast throughout the day in the past year alone.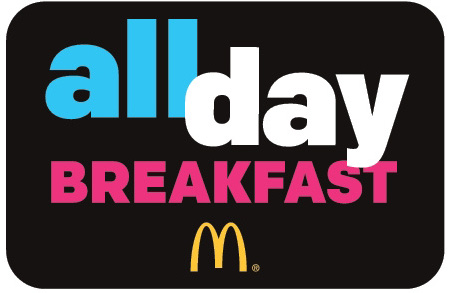 After 10:30 a.m., you can still order the following menu items along with McDonald's World Famous Fries and other iconic favorites, such as the Big Mac.
McMuffin Sandwiches:
Egg McMuffin
Sausage McMuffin with Egg
Sausage McMuffin
(Does not include Egg White Delight)
 Platters:
Hotcakes with Sausage
Hotcakes
Sausage Burrito
Sides:
Fruit 'N Yogurt Parfait
Fruit & Maple Oatmeal
Hash Browns * (*available breakfast items vary by location)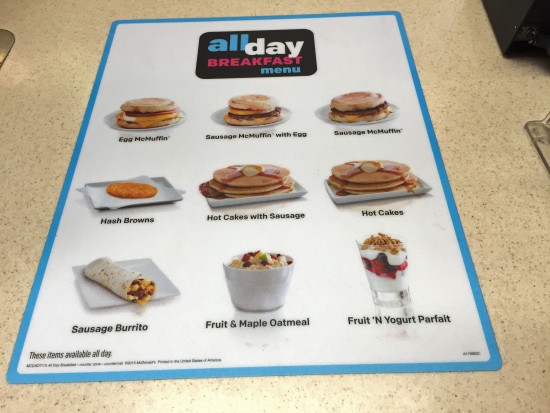 Join the All Day Breakfast Pajama Party in Boston on 10/16!
Join the All Day Breakfast Pajama Party to celebrate the launch of McDonald's extended breakfast hours. McDonald's will be serving up free Egg McMuffins and McCafé coffee from their life-size Happy Meal tent and will have a variety of games and fun prizes for our guests to enjoy. Those who arrive in their PJ's (or college students who wear college gear) can win an extra prize as well!
Where: Boston City Hall Plaza
When: Friday, October 16th from 11 a.m. to 2 p.m.
Keep track of the All Day Breakfast festivities on Twitter and Instagram! Follow @McDEasternNE today!
What is your favorite breakfast item?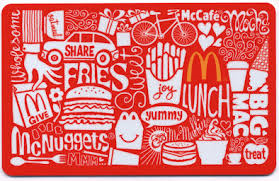 Although this is a sponsored post, all opinions are my own.