This blog post was sponsored by Blue Goji but the opinions arecompletely my own based on my experience..
Between the snow and freezing temps, winters in New England can be tough. Although I grew up in New England and am used to the cold and snow, I loved our time living in Virginia for 5 years. We were able to run around and play outside almost every day, there was no having to stay in because the temps were below freezing. Since we have moved back to New England, we're back to being stuck in the house for majority of December, January and February. With two kids who love the outdoors and running around it's hard to keep them active in the house.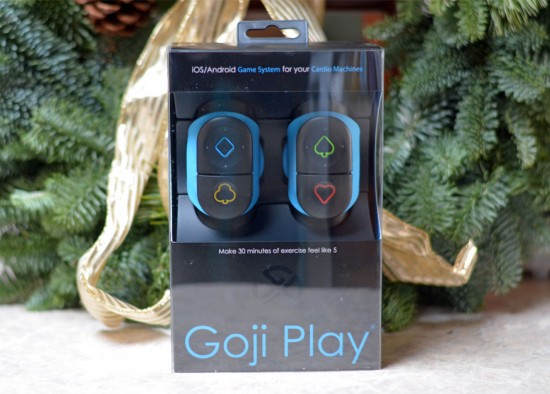 This winter my family and I can stay fit with Goji Play, a fun new innovative way to get the family off the couch and interacting with each other. Goji Play is an iOS and Android platform gaming system that is played while exercising on cardio equipment – an elliptical, stationary bike, or stair-stepper. A treadmill can also be used, but it is recommended only in the walking mode.
For me, time seems to always fly by when I'm playing a game on my smartphone, but once it comes time to working out, 10 minutes seems like forever. With Goji Play you'll become absorbed in the fun games, and a 30 minute workout will feel like 5 minutes. Some of the games can become addicting, and before you know it, you've been using the elliptical or biking for a half hour.
You don't have to be a gamer in order to play Goji Play, there are a variety of games that are suitable for everyone in the family. With over 10 + mom approved games, kids will be able to get their screen time playing games, while exercising on cardio machines. My favorite game, has been Smash the Box, where I guide Rollio through 18 levels trying to free the friends from the Evil Blox. The boys on the other hand prefer the racing games, like Super Moto X where they race their motorcycles and try to beat their personal best.
Once the app is downloaded on your iOS or Android device, it will take just a few seconds to connect the Goji Play 2.0 controllers. Make sure your Bluetooth is turned on.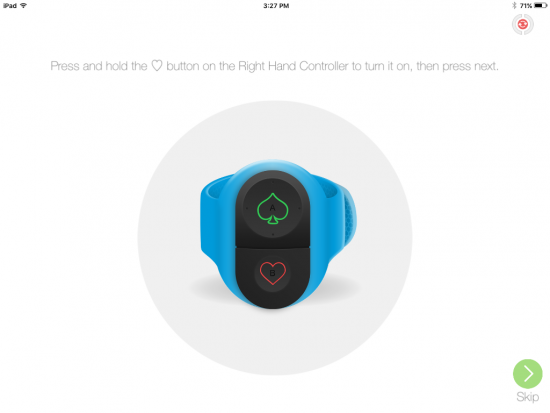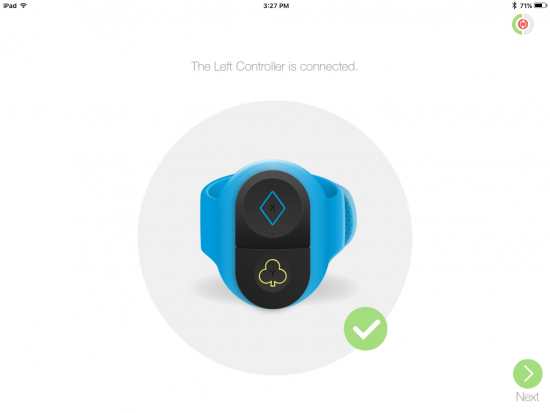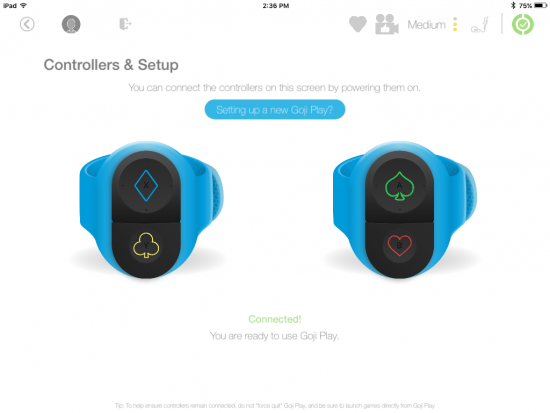 Turn each controller on by pressing the appropriate button. The controller is connect to your iOS or Android device through Bluetooth.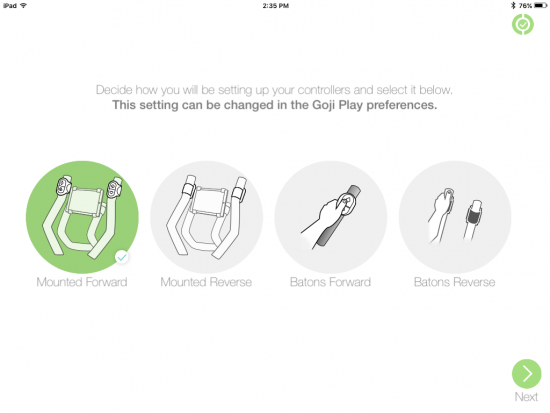 Next, choose how you want to position your controllers. If you do not want to place them on your cardio machine, you can hold them in your hand by using the batons.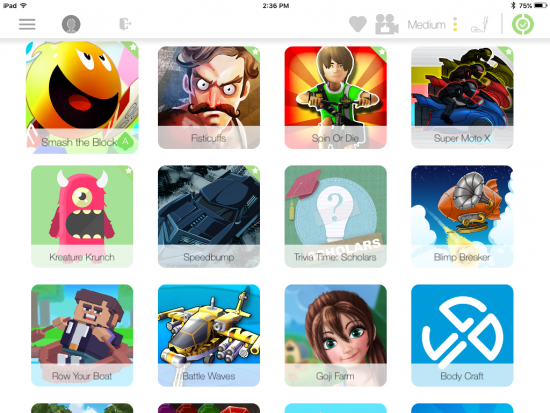 Choose your game.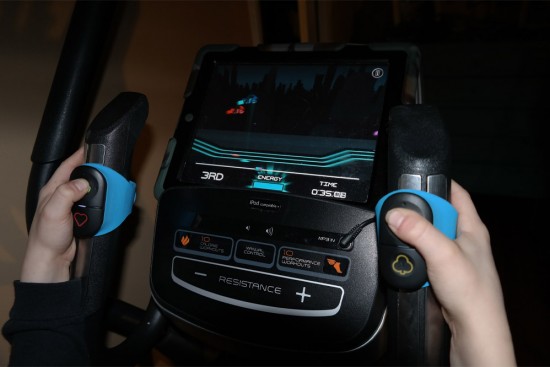 And start playing!
Not only is Goji Play motivational for yourself, but it helps to turn exercise into a fun activity that the whole family can enjoy. Teenagers, children over 6, and even adults will enjoy transforming their cardio machines into fun game-playing equipment.
Get your family off the couch and start having fun with Goji Play!
Think Holidays! Goji Play would also make a great gift for anyone on your holiday list!
Learn more about Goji Play:
Visit Holly Homer from Kids Activities Blog to learn more about Goji Play and to see how she gets her family to #GotUpAndGoji Play.
Goji Play Special Offer:
Purchase through this link and get $10 off and free shipping for any Goji Play 2 purchased when purchased.