This post is brought to you in partnership with Rubbermaid.
While I don't like the cold weather that the fall brings, it's a joyous time for many as it is the start of football season and tailgating. Every week my Facebook feed is filled with friends tailgating before the Patriots game. The parking lots of Gillette Stadium become filled with tailgaters as they gather around before the start of the game and enjoy a variety of foods. After our recent move, it's too far of a drive to attend the games, but that doesn't mean we miss out on the fun, we gather at our house or a friend's house weekly to watch the games.
Our panty and fridge are usually filled with variety of party snacks and appetizers as we get together weekly with friends for sports games. As a Rubbermaid Ambassador, I recently received two products that make transporting food more convenient, the Rubbermaid Easy Find Lids and the Party Platter.
Do you often have to empty out the cabinets when you are trying to find a matching lid? The Easy Find Lids snap to the base and to additional lids, making it quick and easy to find matching sets. These containers are great for packing up leftovers or snacks for on-the-go, and are not only dishwasher safe, but microwave safe as well.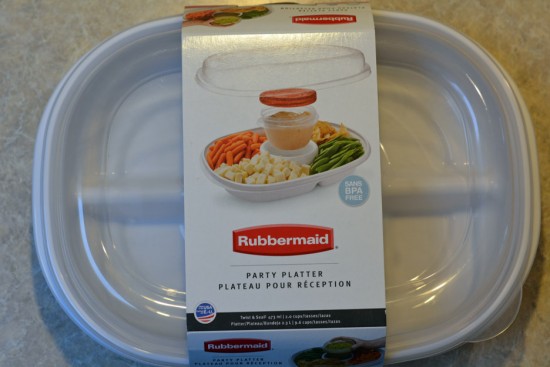 The Party Platter has become my new favorite accessory for gatherings. The lid features a secure seal, while the dip container has a leak-proof top, perfect for traveling with dips.
Rubbermaid Easy Find Lids:
Lids snap to the base and to other lids
Bases and lids nest inside each other
Thick and durable for years of use
One lid fits multiple bases
Clear base make it easier to see contents
BPA Free
Can be used in freezer
Microwave & dishwasher safe
Includes: (2) 0.5 cups, (2) 1.25 cups, (2) 2 cups, (2) 3 cups, (2) 5 cups, (2) 7 cups
Purchase at Amazon.
Rubbermaid Party Platter:
Secure seal for on-the-go
Removable, leak-proof dip container
Food dividers
Platter holds 9.6 cups of food, Twist & Seal container holds 2 cups
Perfect for chips & dip, veggie platter, fruit platter, cheese platter
Purchase at Amazon for $9.98.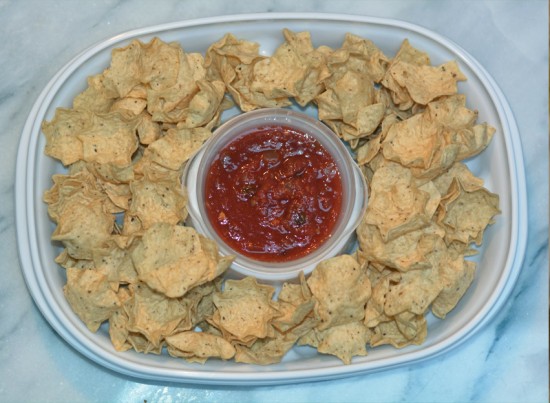 What are your favorite tailgating foods?