These easy slow cooker recipes that you can prep ahead of time are a busy mom's best friend. Prep a week or even 30 days worth of meals meals in just a couple of hours. Place all the ingredients in a zip lock bag, put  them in the freezer and when you're ready to use them, thaw in the fridge overnight and empty into the slow cooker. *TIP Use a slow cooker liner for even less cleanup!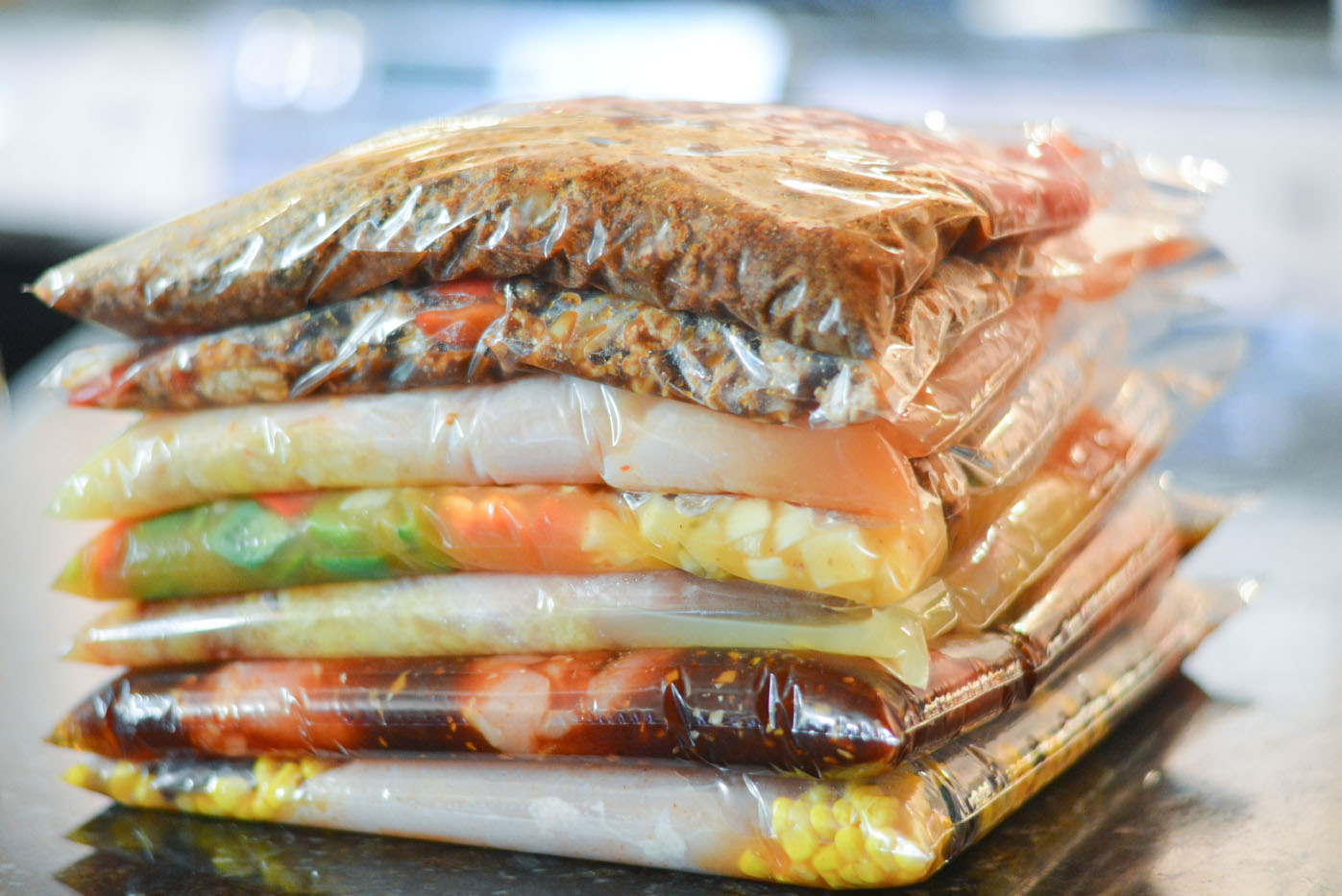 With a newborn in the house and both boys playing soccer and hockey, homemade dinners have difficult. We've been eating out way too much the past couple of weeks so I decided to make another round of slow cooker freezer meals. That way the meals are ready when we need them whether it's before practice, in between or after a game. The slow cooker freezer meals I made last winter were convenient, and I miss coming home to a warm cooked meal after spending the afternoon at the hockey rink or soccer field.
As a busy mom of three young boys these slow cooker freezer meals are a huge time saver, I dedicate one afternoon to making them when the baby is down for a nap. I made 7 meals the other day, and with two of them already eaten this week, I plan to make another batch this week to stock up the freezer.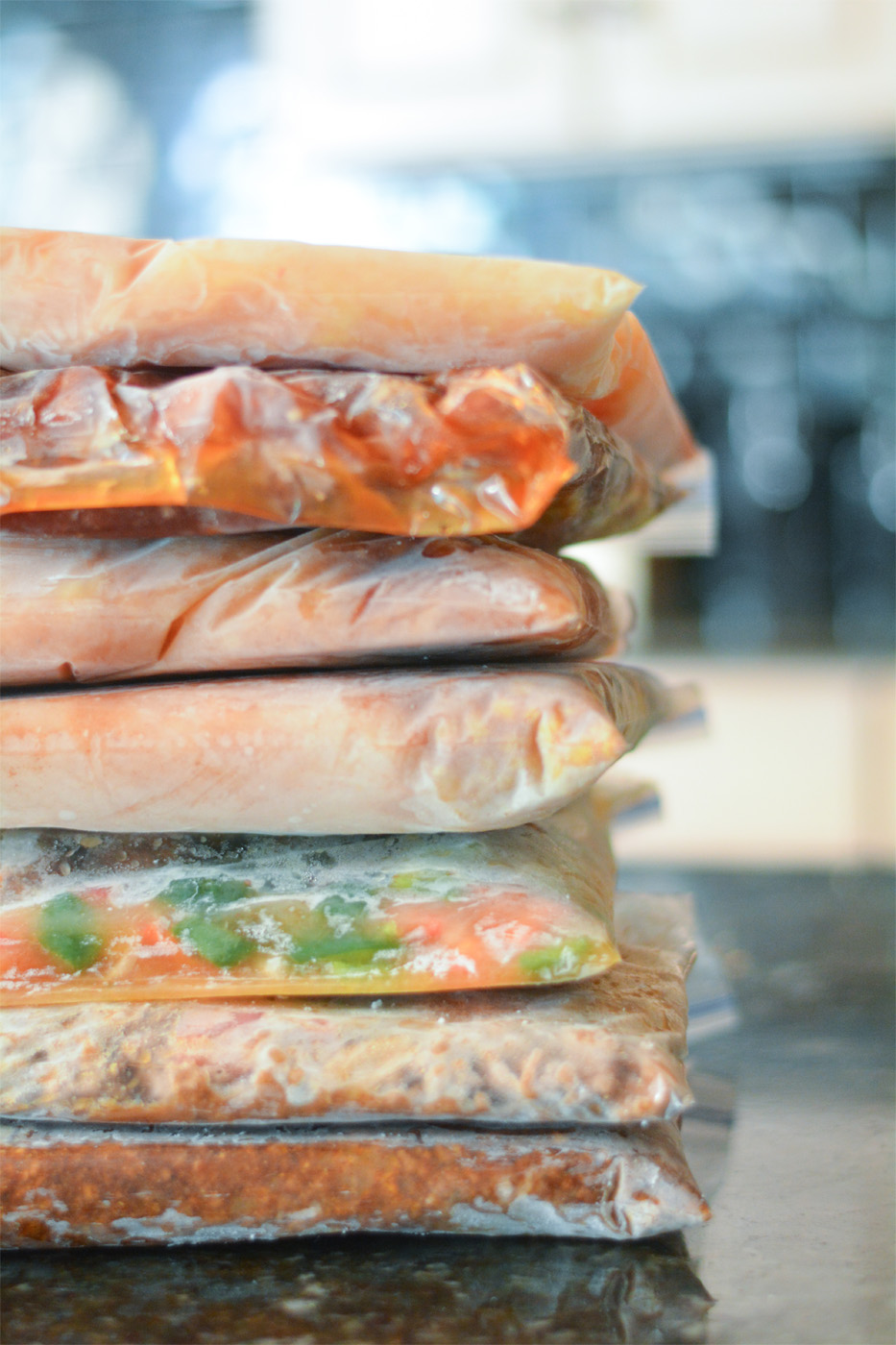 Slow Cooker Chili
Slow Cooker Honey Sesame Chicken
Slow Cooker Asian Chicken Wraps
Slow Cooker Hawaiian Chicken
Slow Cooker Sweet & Sour Meatballs
Slow Cooker Pineapple Chicken Burritos
Slow Cooker Tex-Mex Chicken (Tacos, Salads, Nachos)
Print the Grocery List:
Printable grocery shopping list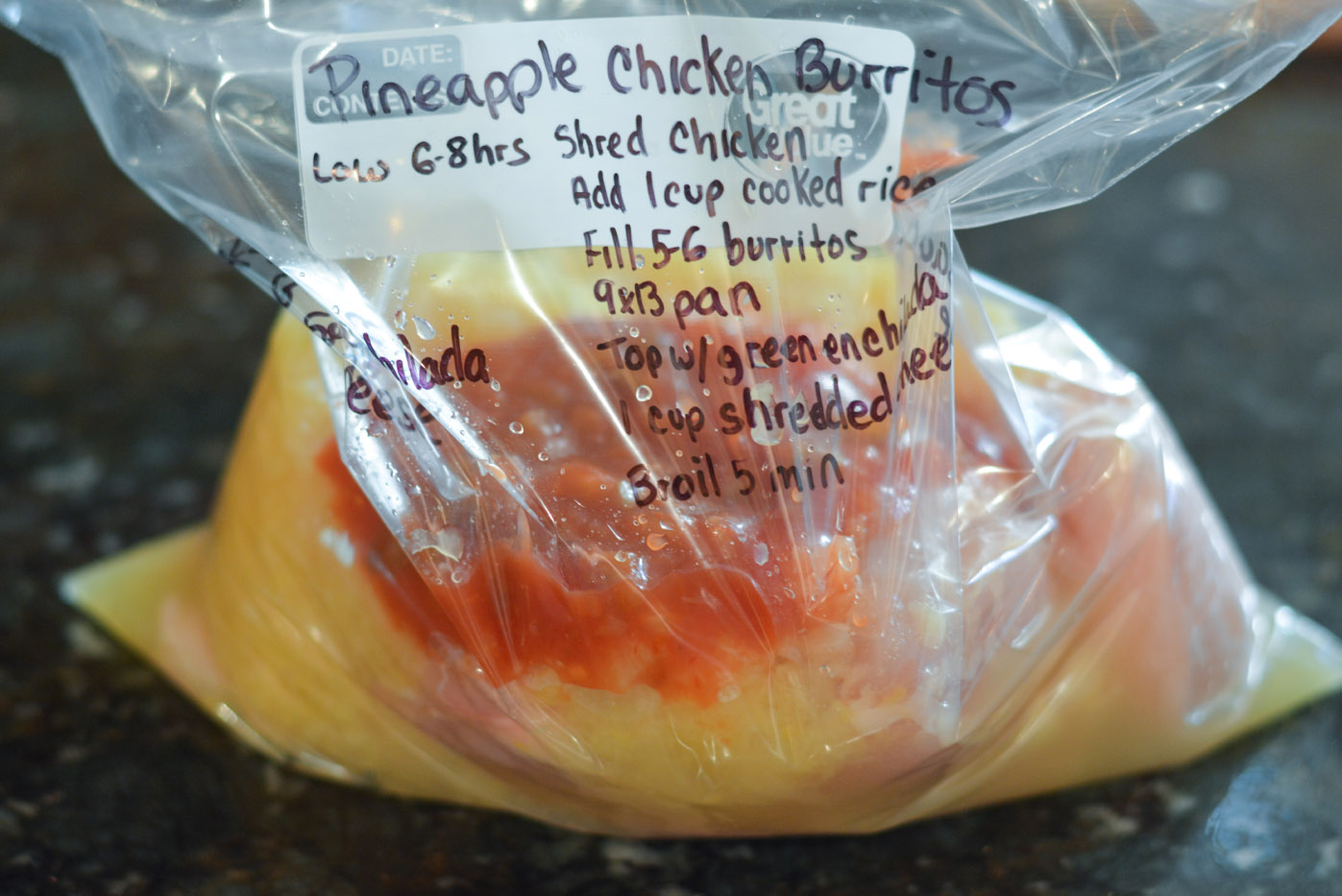 Pin for Later:

Also check out our list of 30 additional Crockpot Freezer Meals.
Save
Save
Save
Save