With a newborn in the house and both boys playing soccer and hockey, homemade dinners have been put on the back burner. We've been eating out way too much the past couple of weeks so I decided to make another round of crockpot freezer meals. I was obsessed the crockpot freezer meals I made last winter, and I miss coming home to a warm cooked meal after spending the afternoon at the hockey rink or soccer field.
As a busy mom of three young boys these crockpot freezer meals are a huge time saver, I dedicate one afternoon to making them when the baby is down for a nap. I made 7 meals the other day, and with two of them already eaten this week, I plan to make another batch this week to stock up the freezer.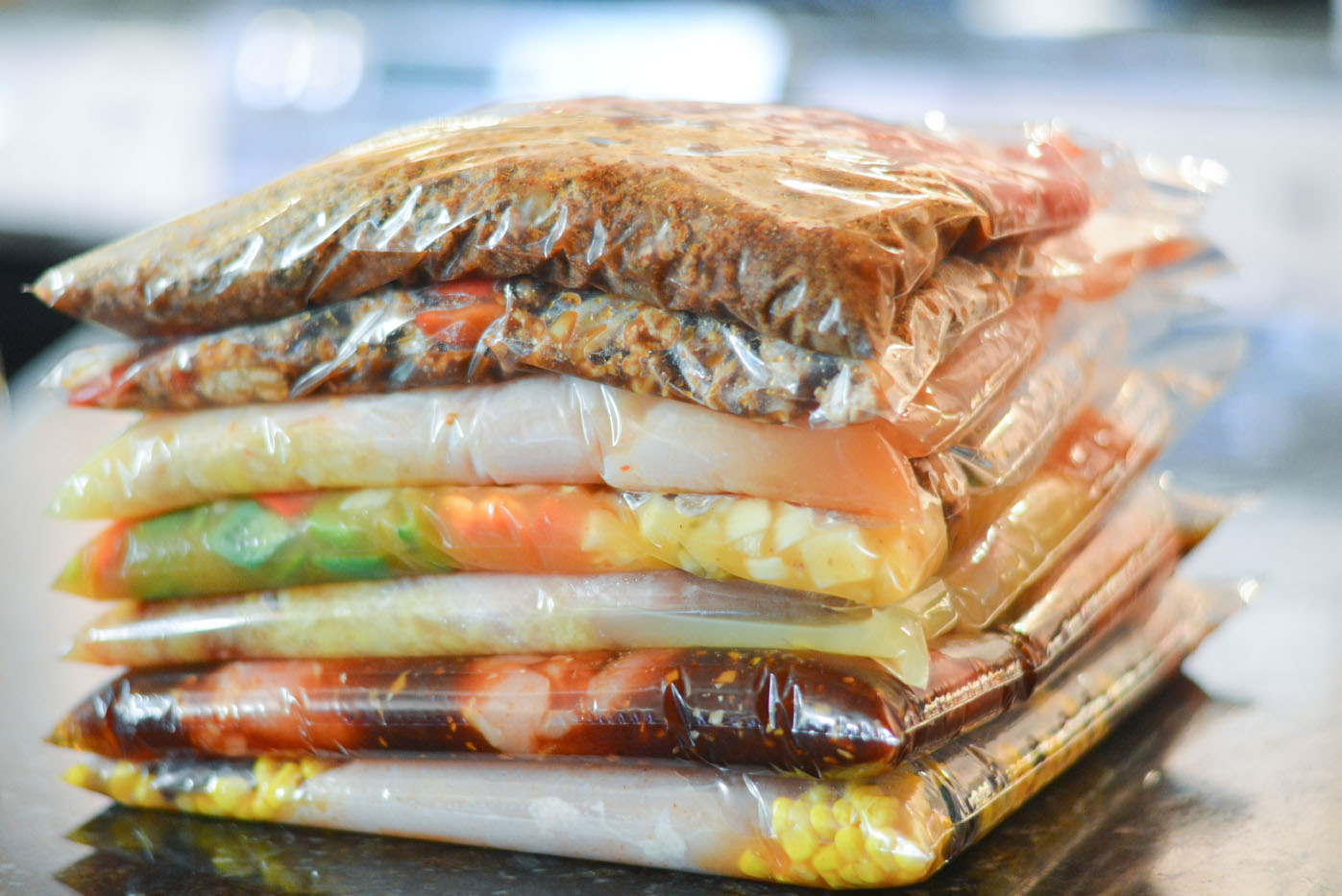 Tips for Prepping Crockpot Freezer Meals:
Shop sales, stock up on meat, and clip coupons. I store meat in freezer in individual portions using fold top sandwich bags.

Search & print out a variety of recipes.
Look through your pantry and make a grocery shopping list of the ingredients needed.
Prep meals in one setting – Take gallon zip lock bags and write the names and directions on each one in permanent marker.
Wash/cut/slice up all the veggies. I also cut the fat off the chicken breasts & thighs, and cook the meat that needs to be pre-cooked before placing in the bags, that way it has time to cool off.
Start filling the bags with ingredients. I usually do one at a time, but you can start with putting veggies in all the bags, then the meats, then the spices & sauces.
Zip close. Place in freezer. If possible freezer flat, then stack on top of each other.
When ready to use, thaw in fridge over night. Then empty contents out of the Ziploc bag and into the crock-pot.
Different crock-pots can vary with temperature, so keep an eye out and get a feel for your crock-pot. I know I have one that used to cook at higher temps.
I have two crockpots/slow cookers and use either the Hamilton Beach Set 'n Forget Programmable Slow Cooker, 6-Quart
or the Crock-Pot 7-Quart Oval Manual Slow Cooker.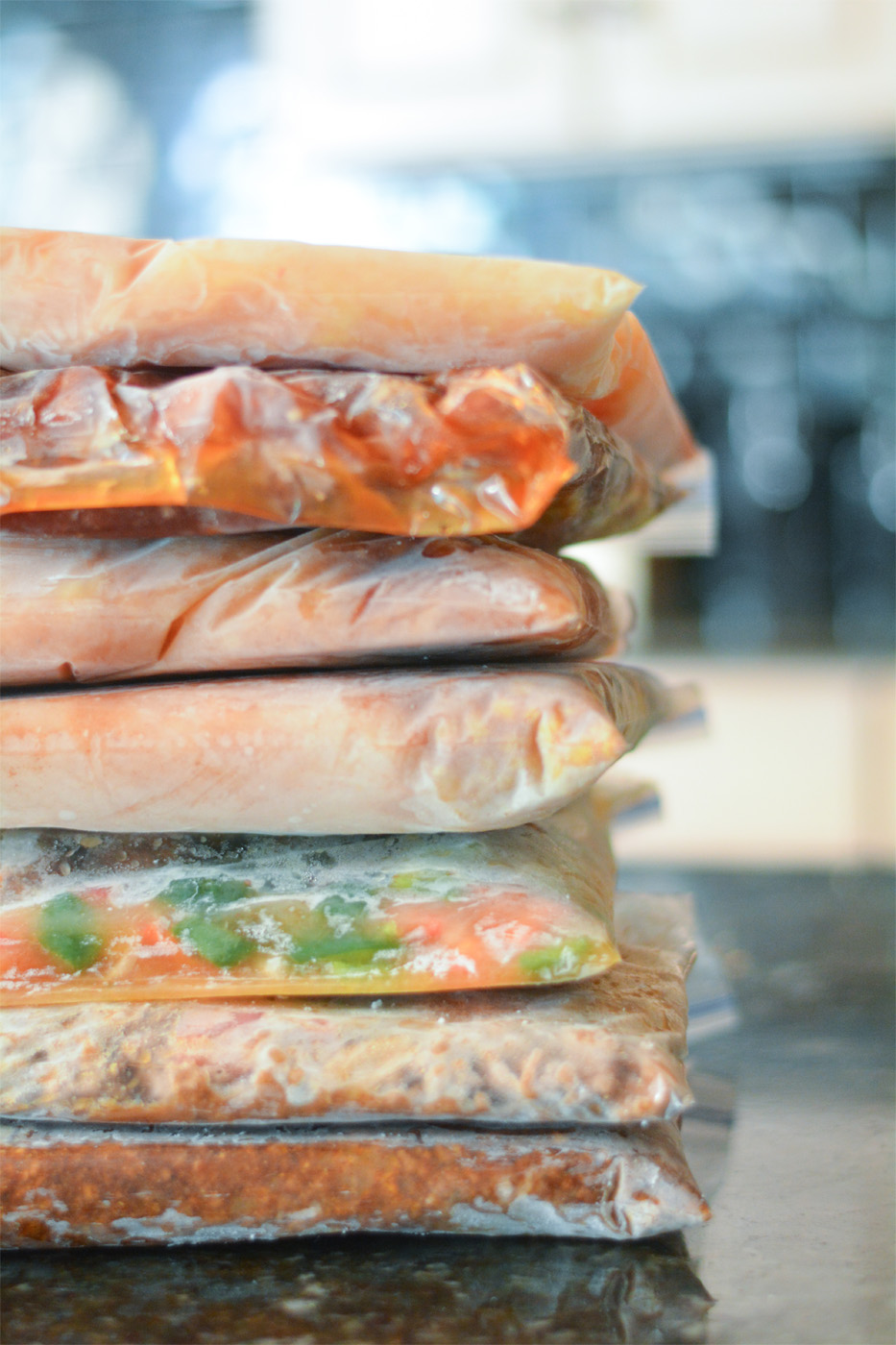 Crockpot Chili
Crockpot Honey Sesame Chicken
Crockpot Asian Chicken Wraps
Crockpot Hawaiian Chicken
Crockpot Sweet & Sour Meatballs
 Crockpot Pineapple Chicken Burritos
Crock Pot Tex-Mex Chicken (Tacos, Salads, Nachos)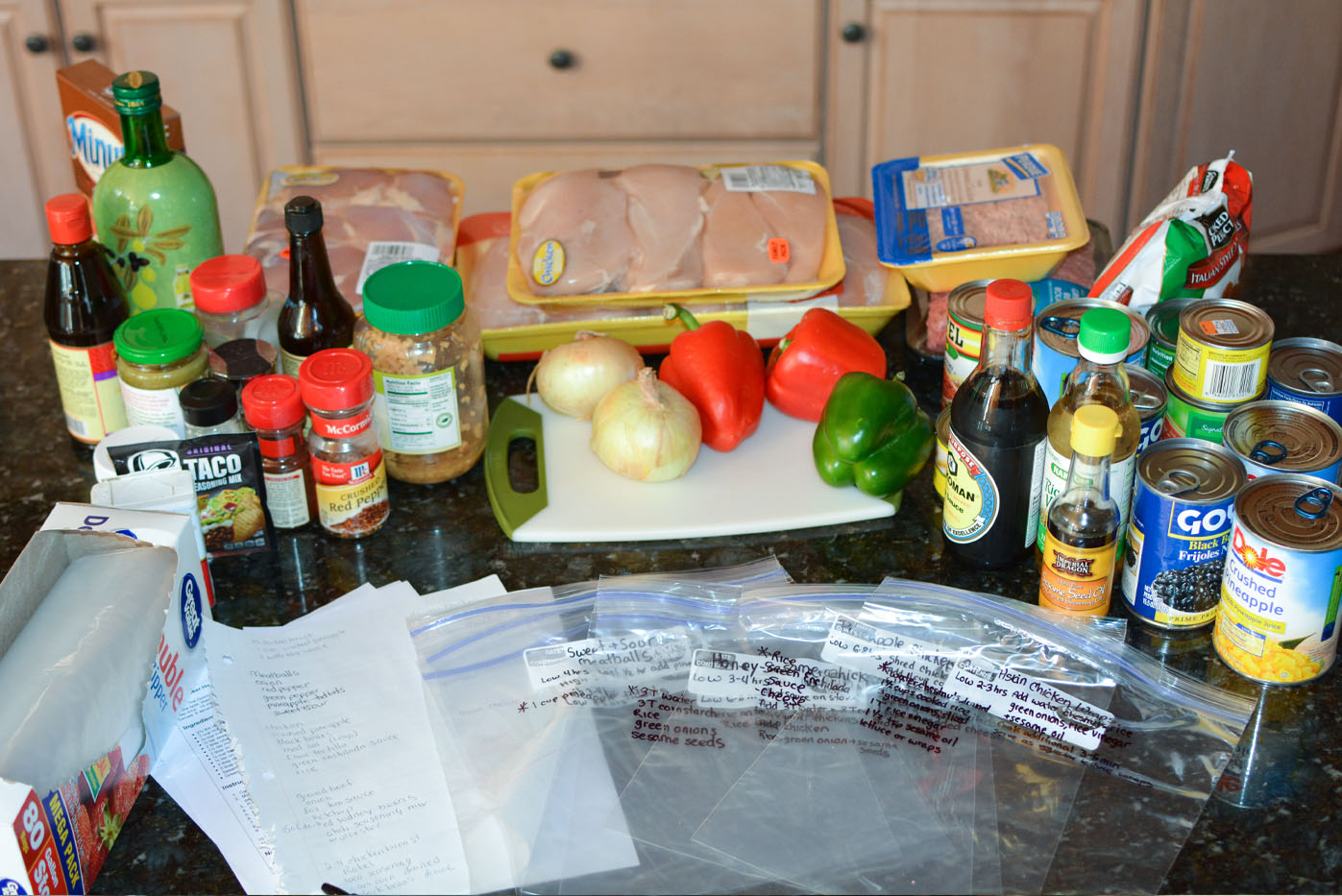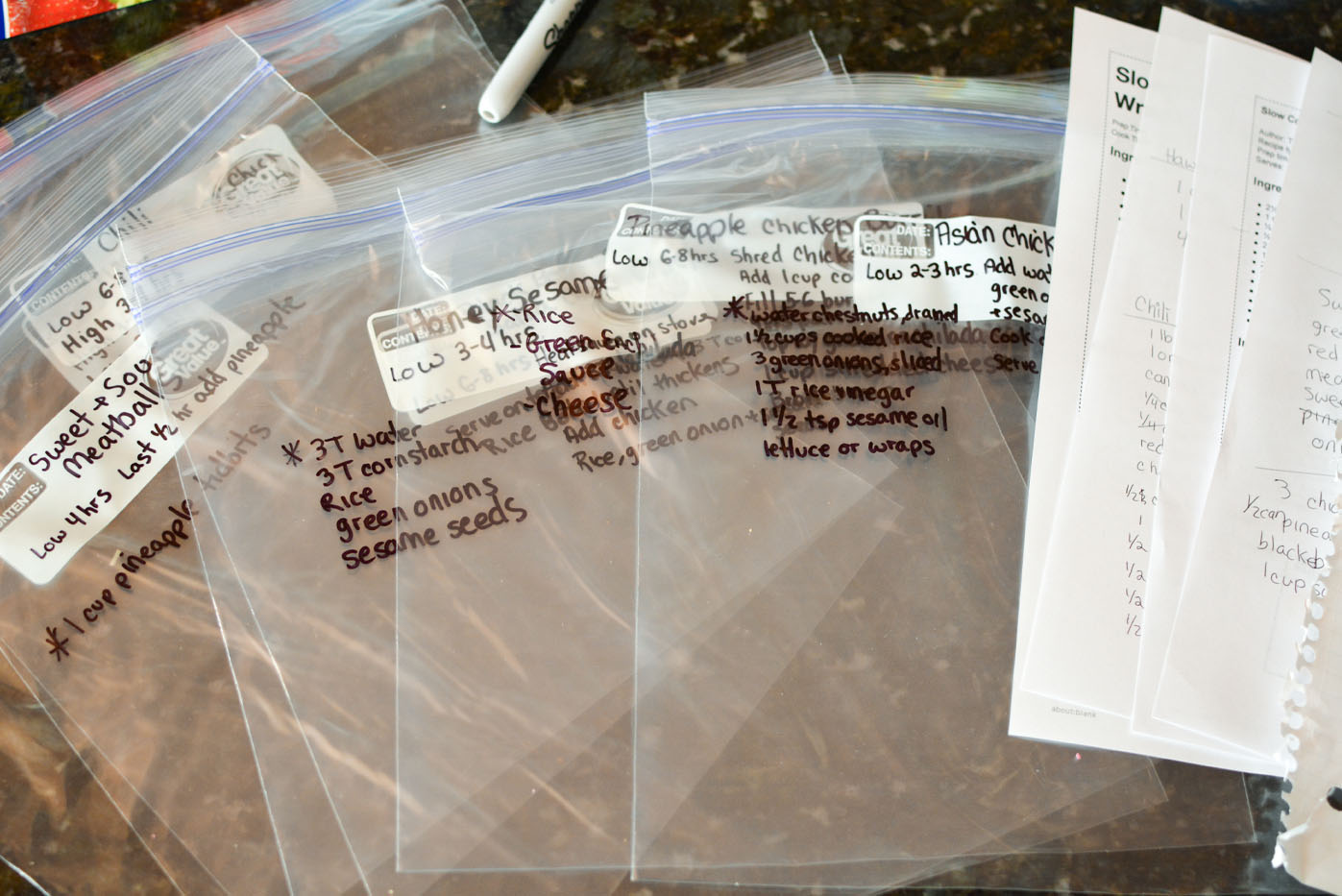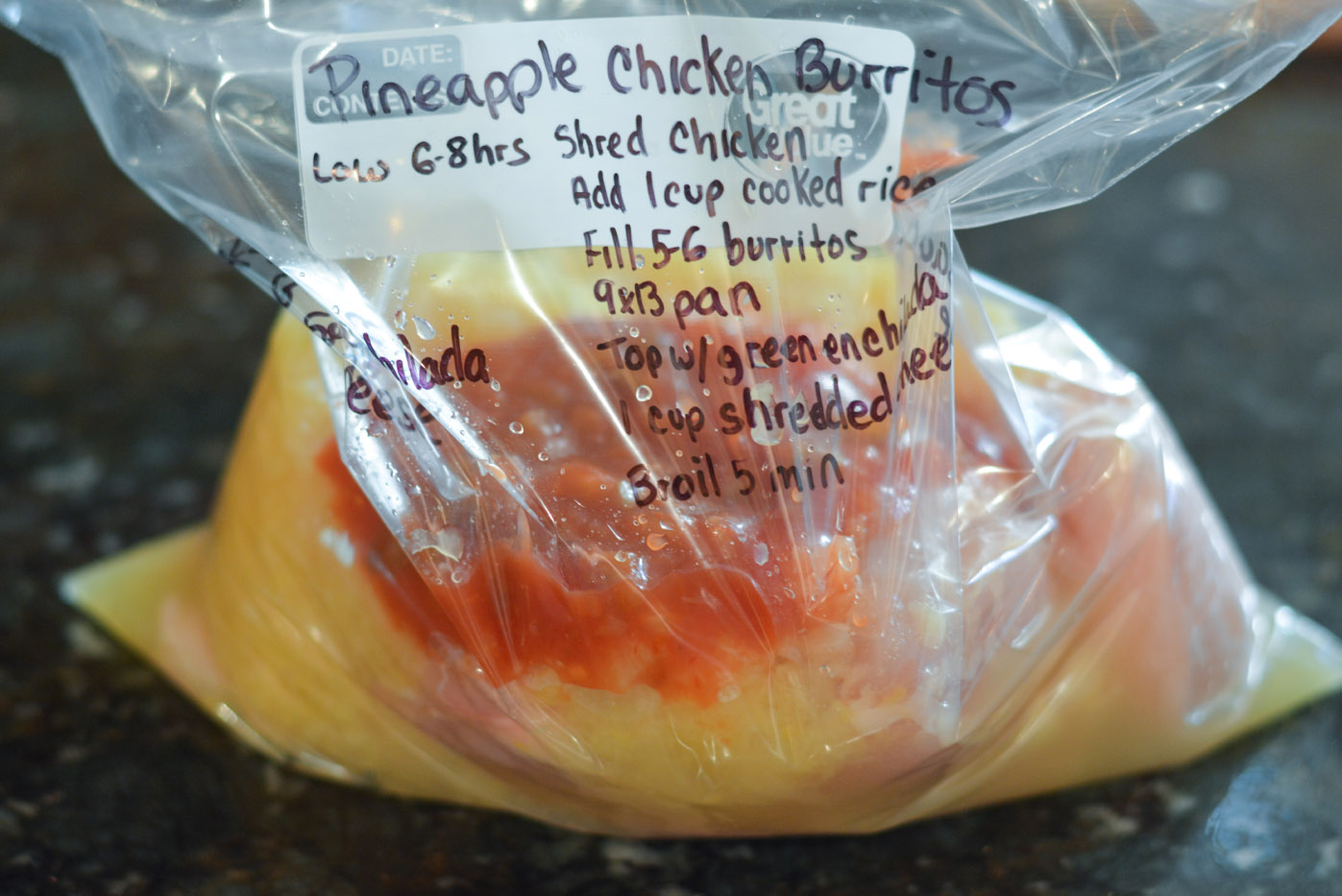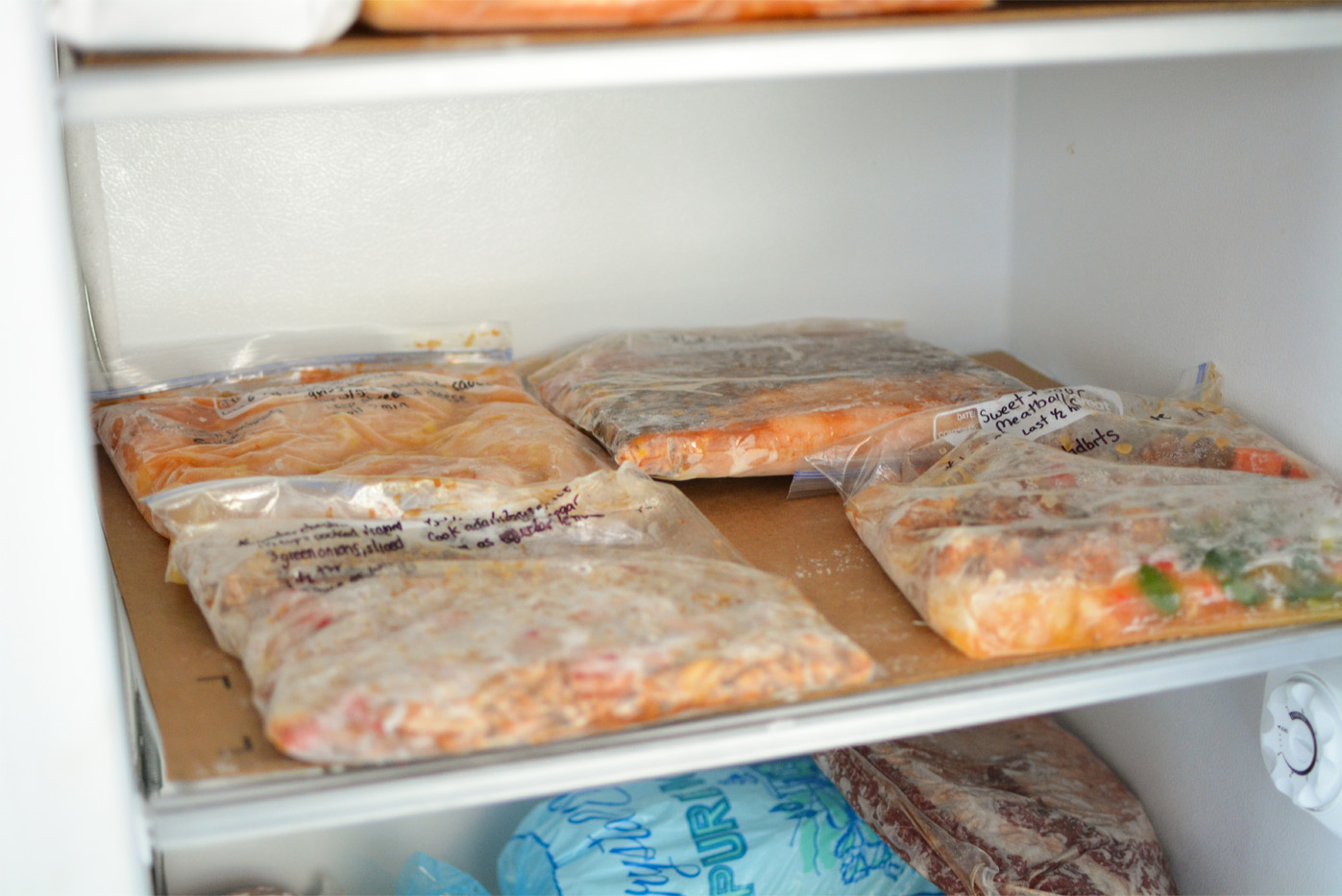 Pin for Later:

Also check out our list of 30 additional Crockpot Freezer Meals.
Save
Save