Crock-pot Freezer Meals are perfect for easy weeknight dinners. All the ingredients are prepped ahead of time, just dump and go, the crock-pot does all the cooking.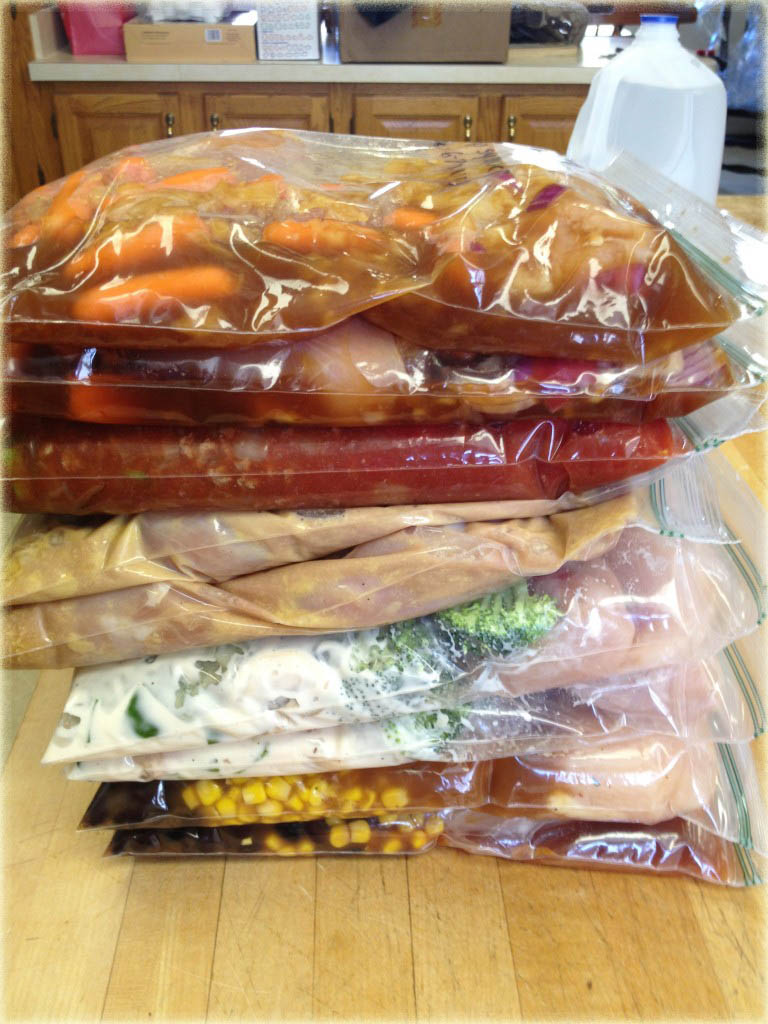 Now that the weather is getting warmer, I've been slacking in the dinner department. There's been a number of days where I just don't feel like sitting in the kitchen for an hour prepping dinner or we have plans and don't get home until 630pm. There's also days where I simply just don't know what to cook, and we end up with something unhealthy or eating out, which we're trying to cut back on.
After finding a few recipes online I decided on 5 easy crock pot recipes that I could freeze. I made a grocery list solely for those crock-pot recipes and on one afternoon I prepped all the meals to put in the freezer. I tweaked the recipes around a little to fit the serving size for our family, each of the meals I placed into two ziplock freezer bags, besides the chili which I put into one. Within an hour I had 9 crock-pot freezer meals prepped.
I can throw one in the fridge the day before, and in the morning empty it into the crock-pot. By dinner time we have a hot home cooked meal ready. I love coming home at 6pm and not having to worry about making dinner, dinner is already made!
5 Easy Crock Pot Recipes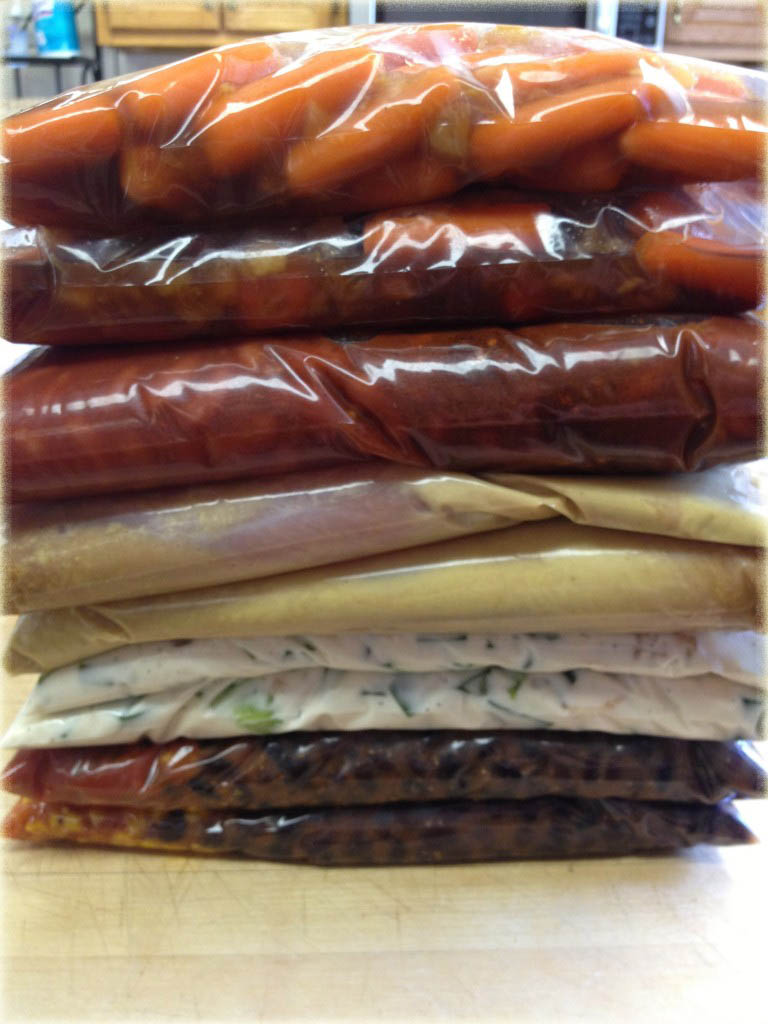 Make Crock-Pot Freezer Meals on a budget:
Search & print out recipes.
Make a grocery shopping list of the ingredients needed.
Prep meals in one setting – Take gallon zip lock bags and write the names and directions on each one in permanent marker.
Lay everything out on the counter, wash/cut/slice up all the veggies. I also cut the fat off the chicken breasts & thighs.
Start filling the bags with ingredients. I usually do one at a time, but you can start with putting veggies in all the bags, then the meats, then the spices & sauces.
Place in freezer.
When ready to use, thaw in fridge over night. Empty contents out of the Ziploc bag and into the crock-pot.
I don't have the estimated cost for all meals as I stock up on meats and canned food when on sale. You can always add in extra ingredients/change the recipe to your family's liking, these are meals and ingredients that our family enjoys. Between my husband and I's work schedule, the 4-6 hour meals work best for us which is why most of the recipes are not for 8-10 hour days, I also always have never placed the ingredients in frozen – always thawed, so I'm not sure the cooking time if frozen.
Chicken Broccoli Alfredo:
(Split into 2 bags = 2 meals)
Slow Cooker Black Bean and Corn Salsa Chicken:
(Split into 2 bags = 2 meals)
Slow Cooker Chili

:
Maple Dijon Glazed Chicken:
(Split into 2 bags = 2 meals)
Chicke

n Teriyaki:
(Split into 2 bags = 2 meals)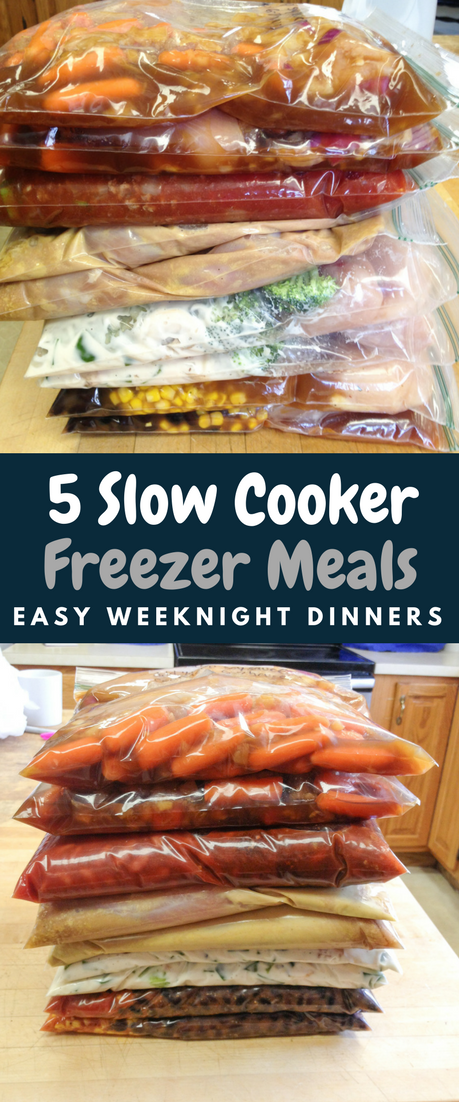 *Chicken Teriyaki Recipe found at Ring Around the Rosies all others found at Six Sister's Stuff