Our summers are usually jam packed with fun adventures and visiting attractions but this year we've stayed at home for the most part due to the arrival our of third child. There's no doubt that baby boy has been receiving a lot of attention as we are constantly having visitors over to meet him. A few days after he was born Trevor mentioned  how everyone was coming over just to see the baby and how he was always receiving gifts, it was obvious he was feeling a little left out.
It's been one hot summer which means lots of popsicles and ice cream to cool down after a day of riding bikes and Nerf wars. One of Trevor's favorite desserts are root beer floats so for National Ice Cream Day I surprised the big kids with root beer floats after dinner using their new Root Beer Float Mugs that we received from  Curious Chef. We've also had a few fun afternoons with ice cream sundae bars made with our new Curious Chef tools.
Curious Chef Root Beer Float Mug Set: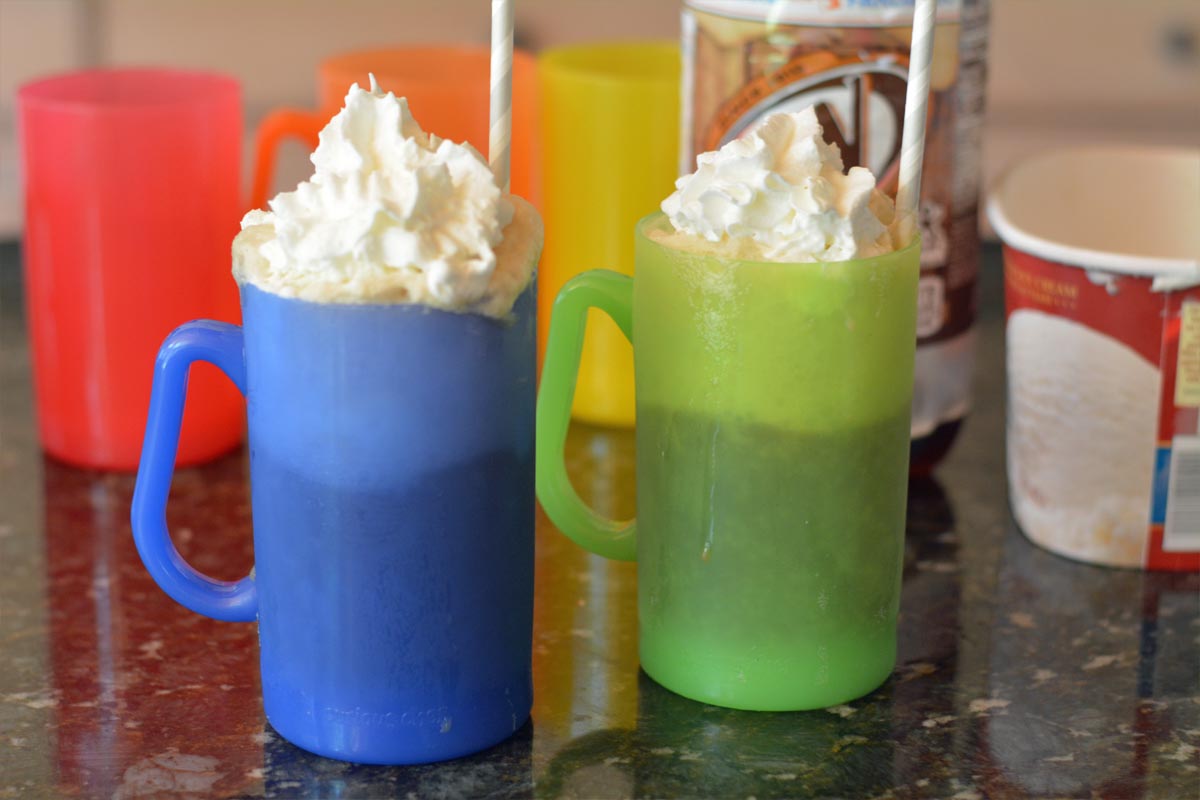 The Root Beer Float Mugs come in a 6 piece set and each hold up to 20 ounces of ice cold root beer float or your favorite beverages. The set includes red, green, purple, blue, yellow, and orange mugs and are BPA free and dishwasher safe. Made with an easy to grasp handle, these colorful mugs are perfect for little hands and perfect for serving a tasty treat to cool down on a hot day.
Curious Chef Ice Cream Set Gift Bundle:
In addition to the Root Beer Float Mugs that we received from Curious Chef, we were also sent the Ice Cream Set Gift Bundle that includes four ice cream bowls, four small silicone pinch bowls, and a kid-sized ice cream scoop – everything needed to host an ice cream party.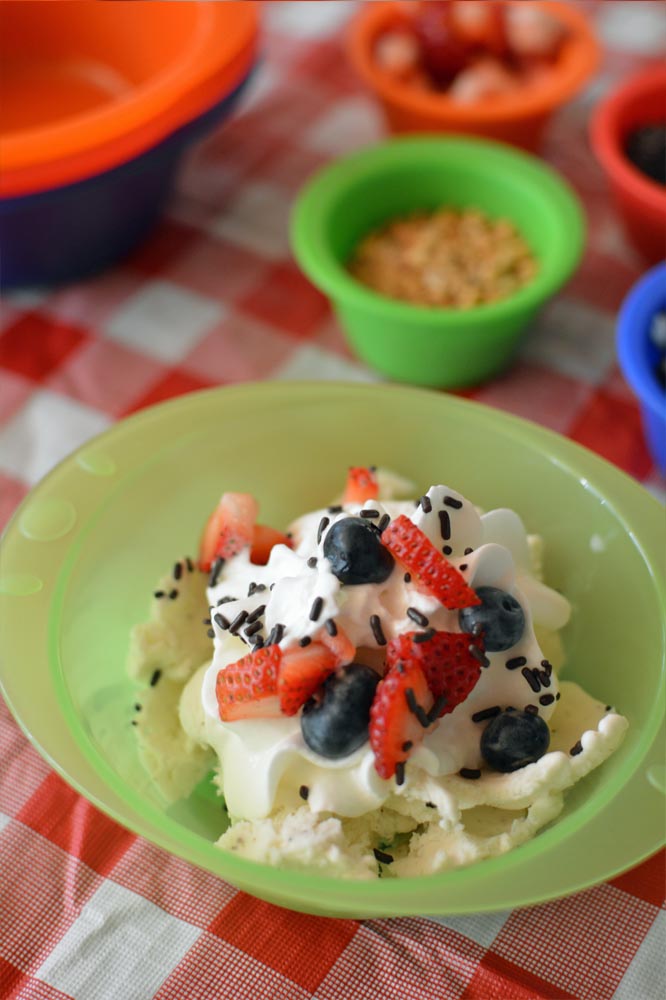 The ice cream scoop is designed for use by kids and includes grip buttons to make it easy for small hands to use.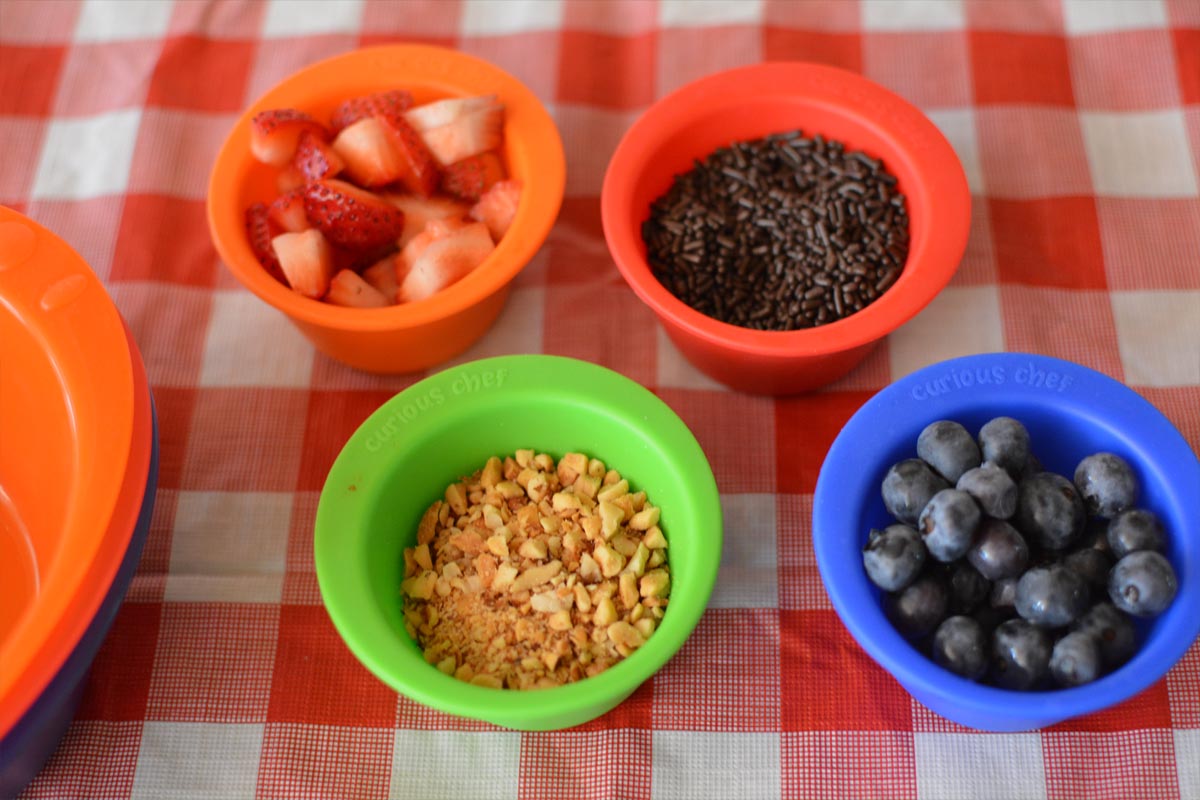 The small silicone bowls are the perfect size for serving your favorite toppings including sprinkles, nuts, blueberries, and strawberries.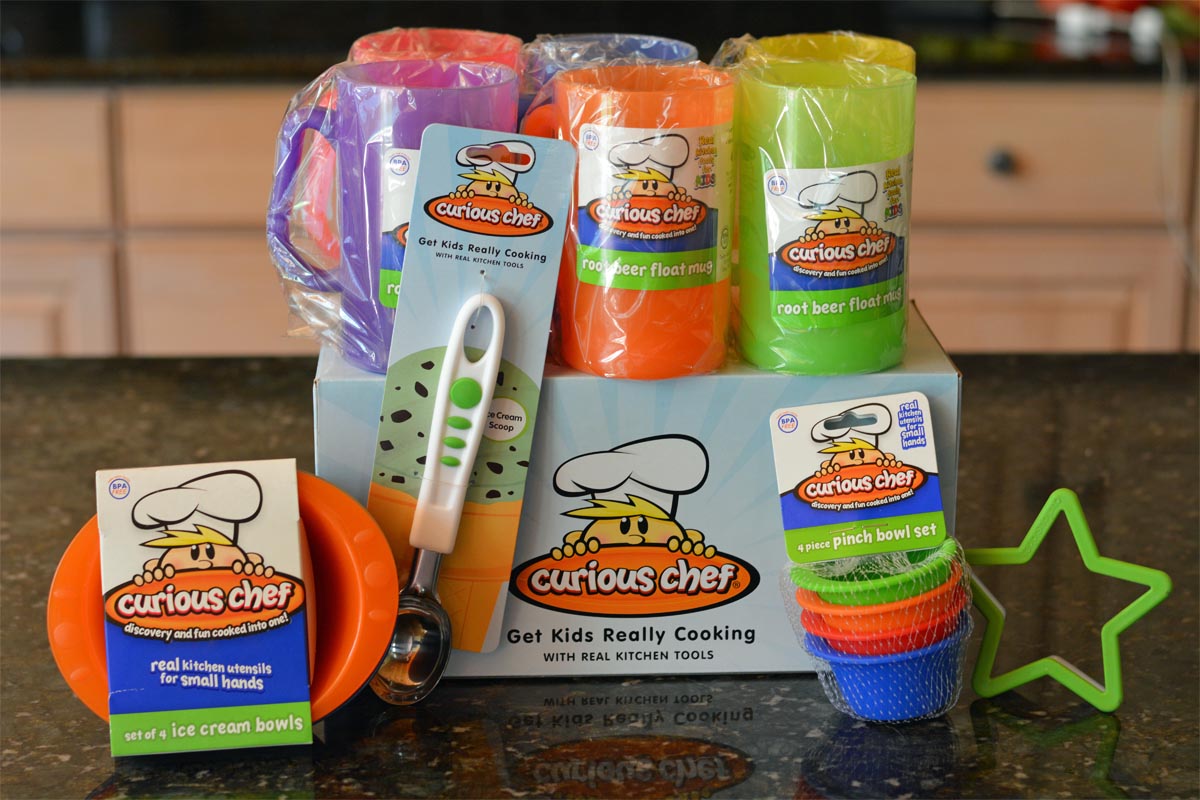 Which do you prefer? Root Beer Floats or Ice Cream Sundaes?