Whether it is 10 degrees out or 90 degrees, Trevor has always been obsessed with the outdoors. He'll spend all day outside and if he had his way he would honestly sleep outdoors. His love for the outdoors played a part in our house hunting search this past year, having a flat yard with woods and flat driveway was on his wish list as we previously lived on steep hill. Not only did we finally find the perfect house in a kid-friendly neighborhood, but we also now have access to hundreds of miles of trails right in our own backyard.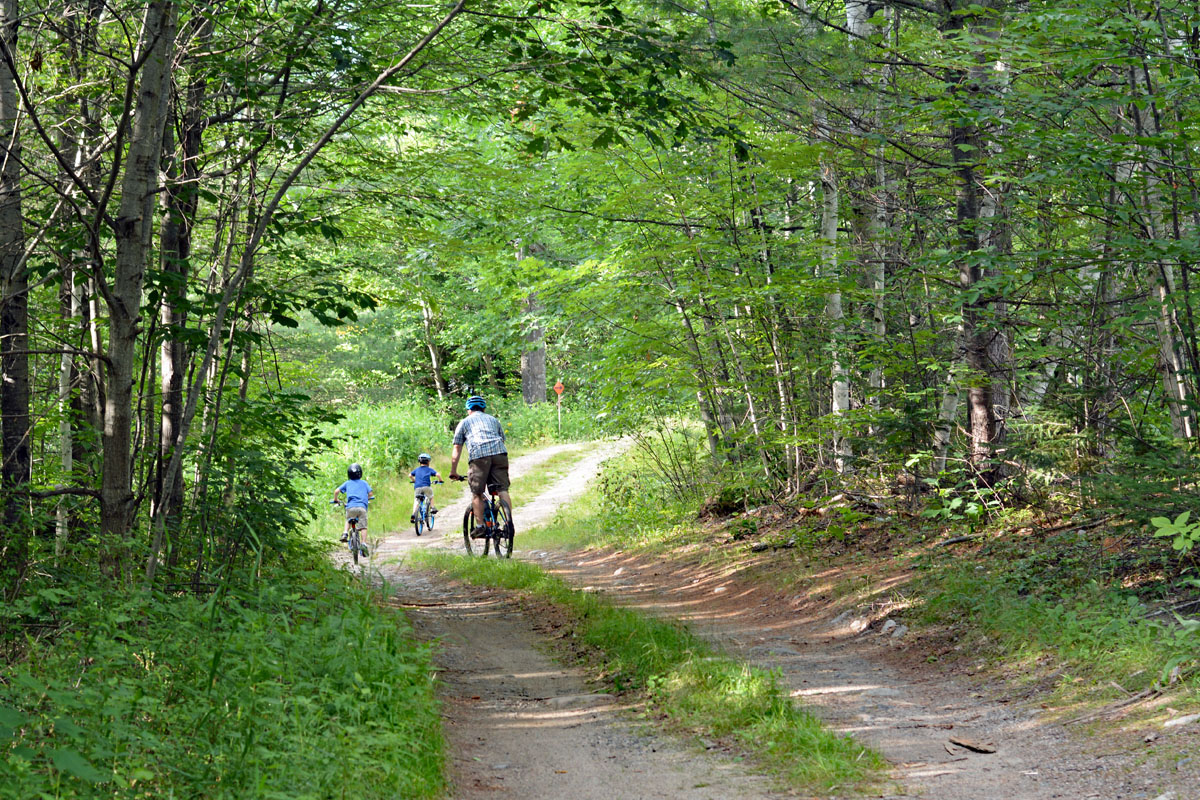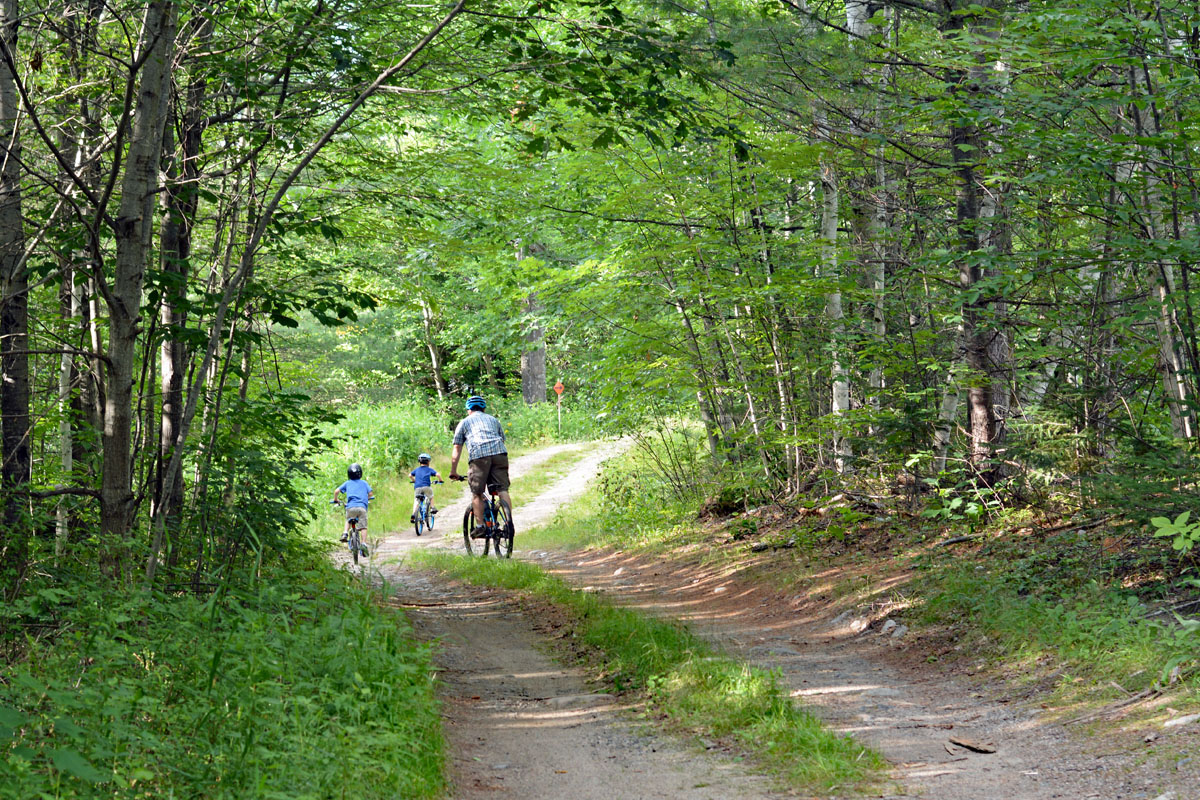 Riding bikes is one of the kids favorite outdoor activities. Every summer they look forward to visiting Loon Mountain as we rent bikes for a day and go out for a family ride. We've been doing it for the past two summers and it is always the highlight of summer vacation – mom & dad joining in on the bike ride. This year we had to skip the trip to Loon Mountain as I due with their little brother but they're now able to enjoy a bike ride with dad whenever they want as he bought a mountain bike a couple of weeks ago. For now, Baby Boy and I trail along with a stroller, but I've got a mountain bike on my wish list for next spring so that I can join them.
Create Summer Fun With Family Bike Rides.
After a growth spurt Trevor has been in need of a larger bike, we had just started looking into children's Mountain Bikes when Kent Bikes reached out and offered to send Trevor the Kent MT20 Mountain Bike. This bike has become his new obsession and he rides it daily for at least 2-3 hours, not just on the trails but in the driveway and around our yard with this friends.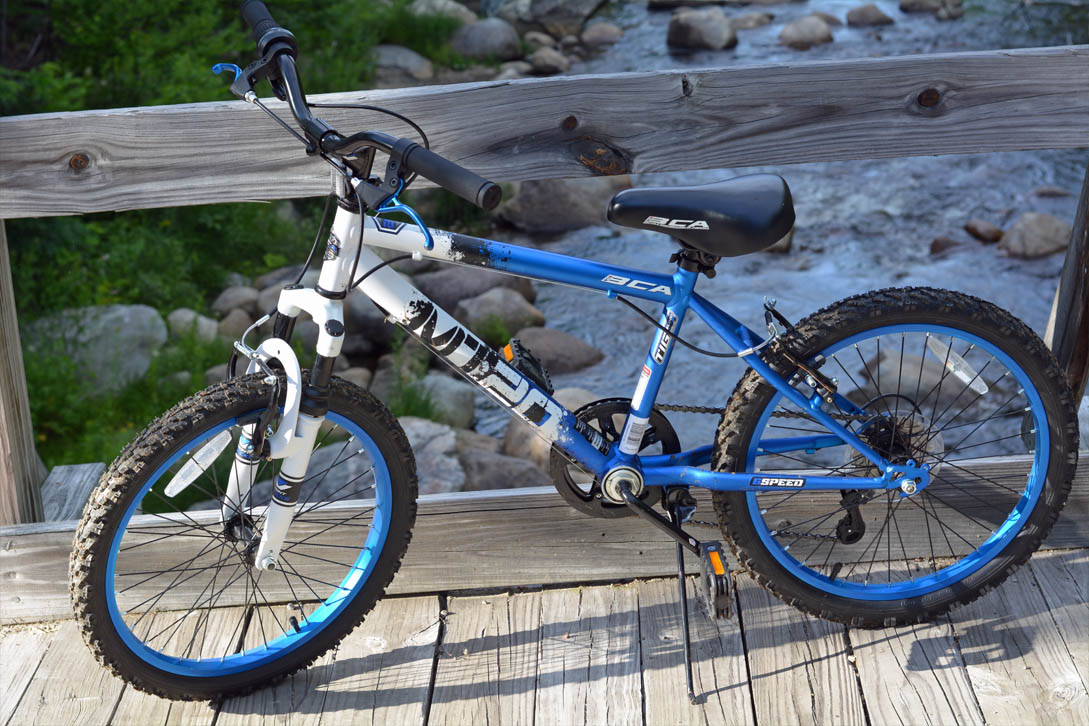 The MT20 arrived quickly in a large box and I was surprised at how easily it was for my husband to put together. After attaching the handlebars & adjusting the pedals, the bike was ready to hit the trails. I kept it a secret from Trevor, and surprised him one afternoon along with a new bike helmet.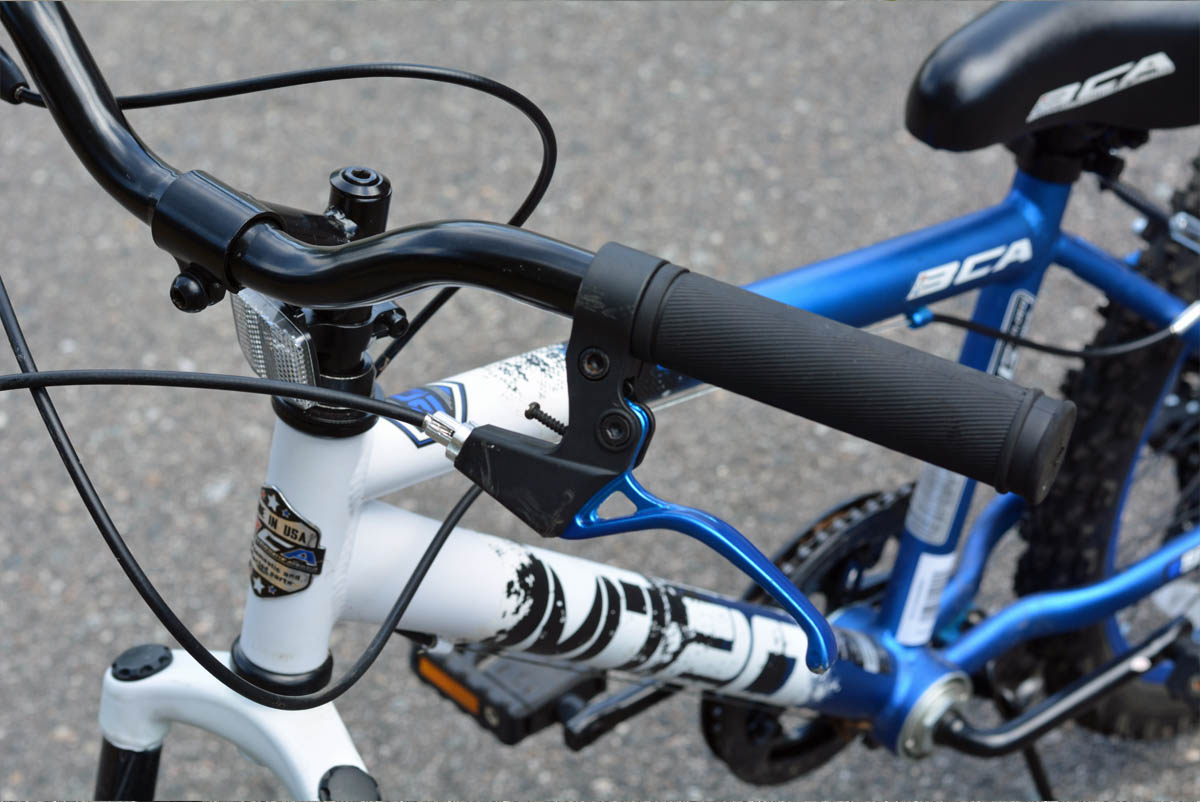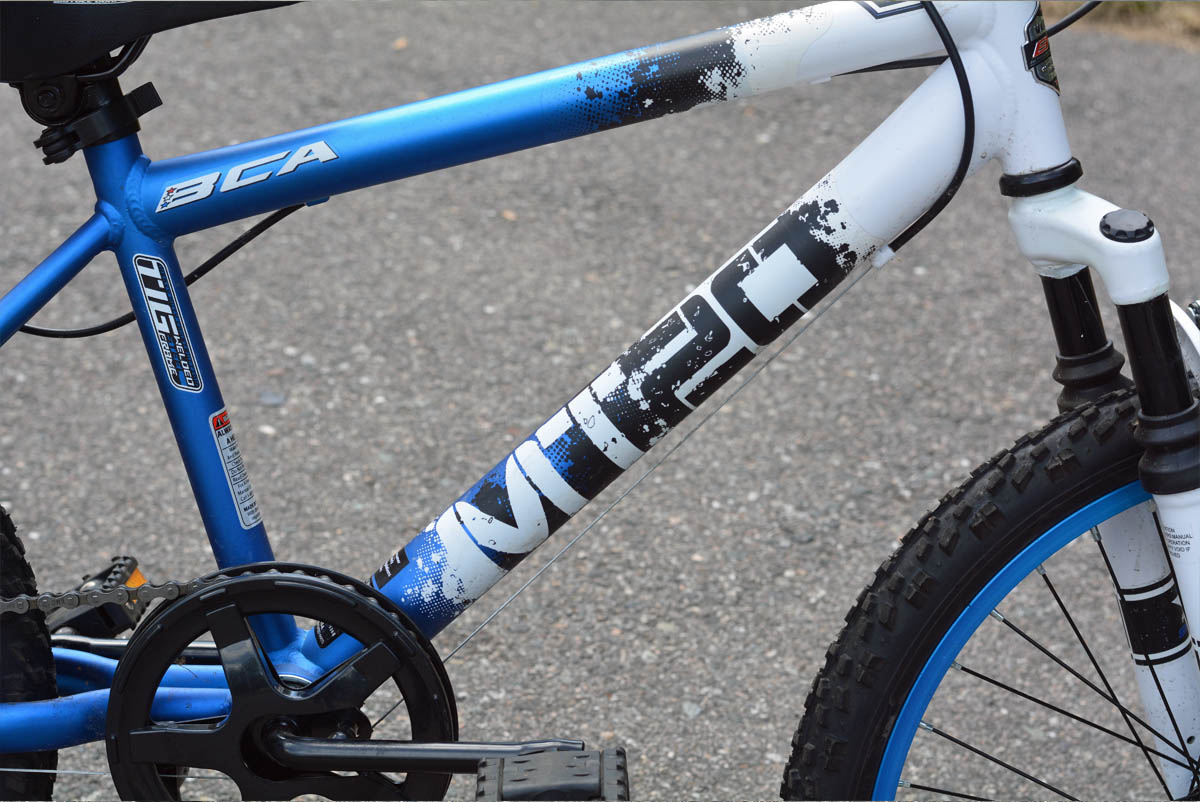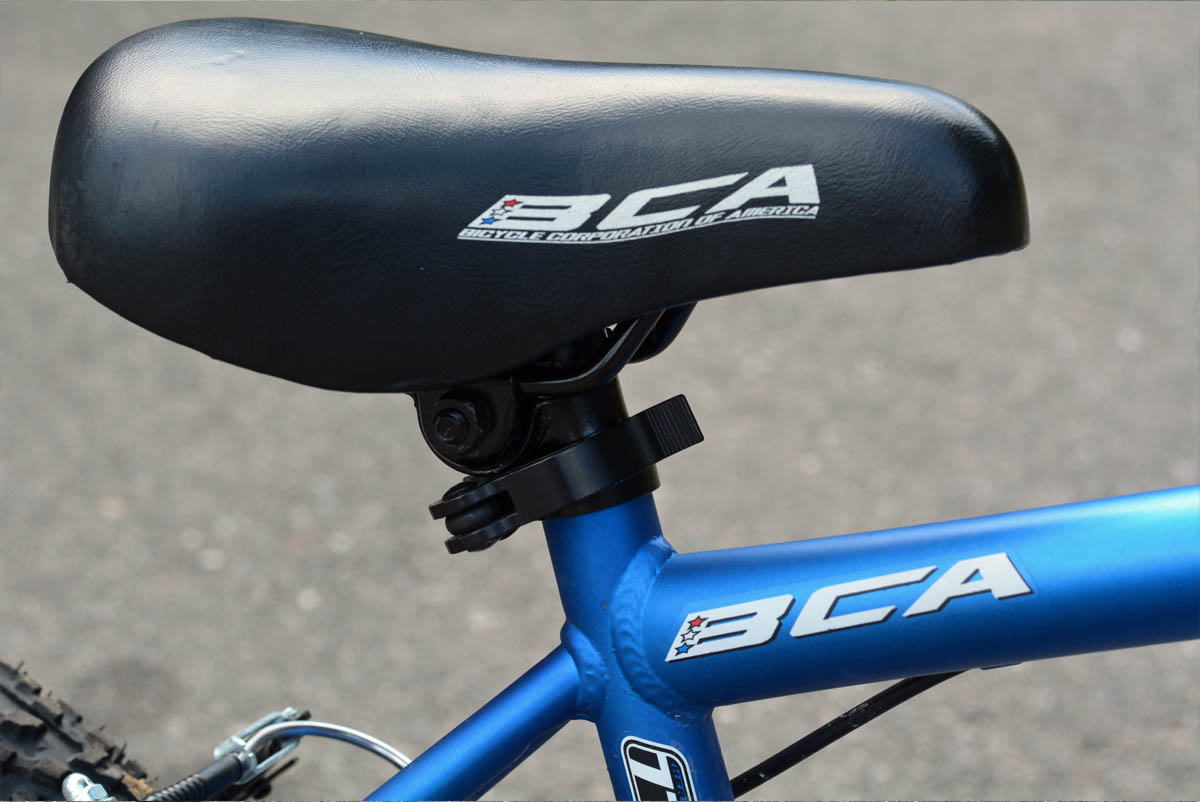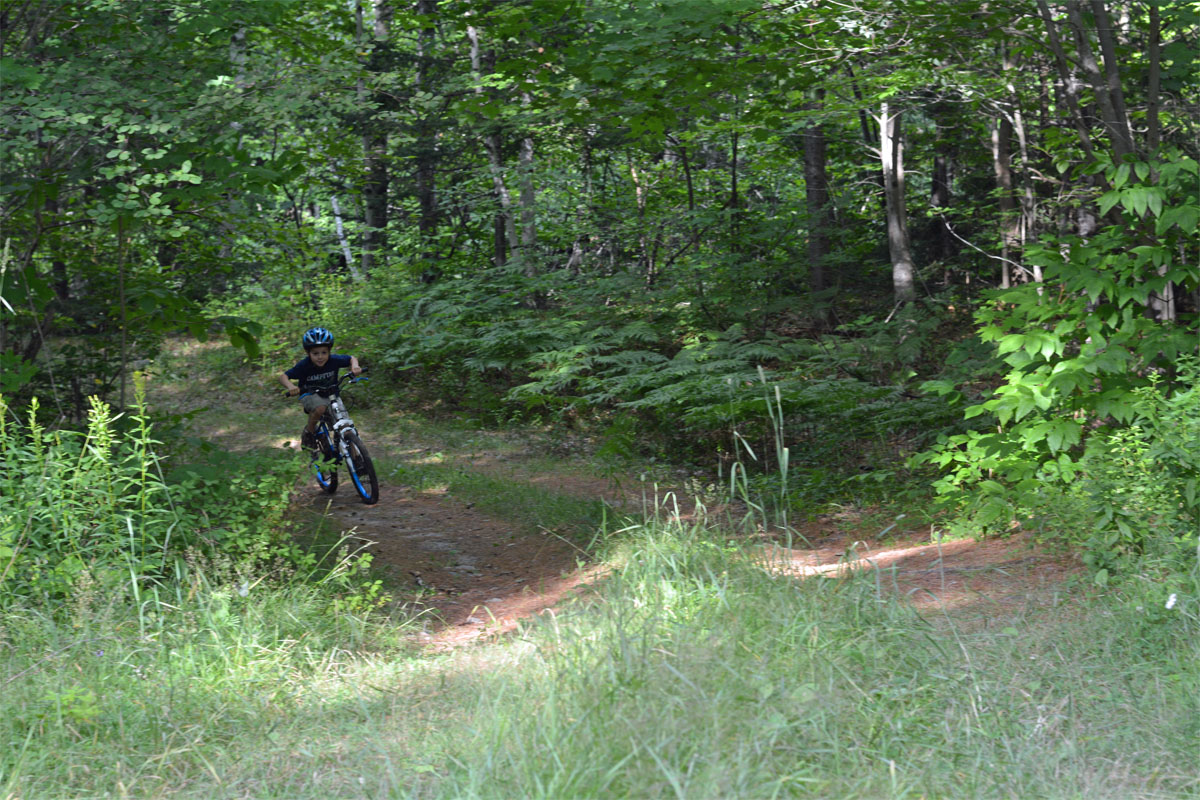 20″ Kent MT20 Mountain Bike:
Sturdy steel hardtail mountain bike frame with front shock
Shimano twist shift 7-speed drivetrain
Front and rear linear pull hand brakes
Knobby off road tires
Seat can be adjusted without tools
Recommended for children ages 8+
Available in both boys' (blue) and girls' (pink) models
Purchase at Walmart and Amazon.com.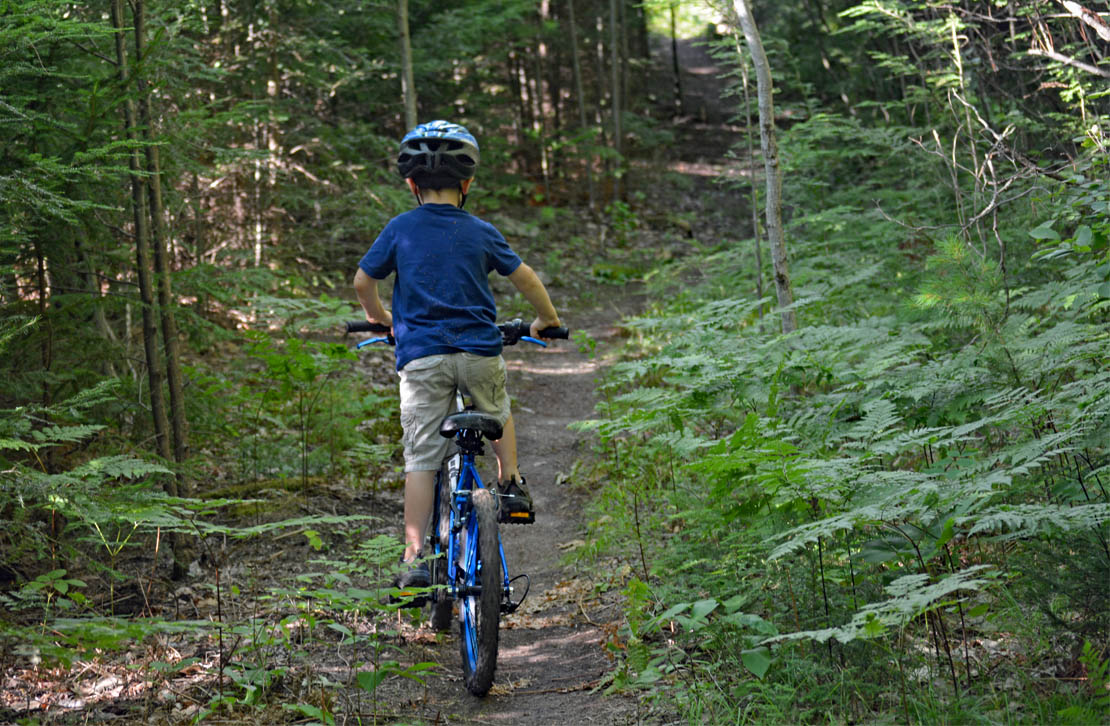 We haven't had the best luck with the kids' bikes in the past, they seem to only last a summer, if that, and then pieces start to fail. The bikes have always been well cared for, and kept in a garage every night, but they just didn't hold up to the everyday use of two active boys.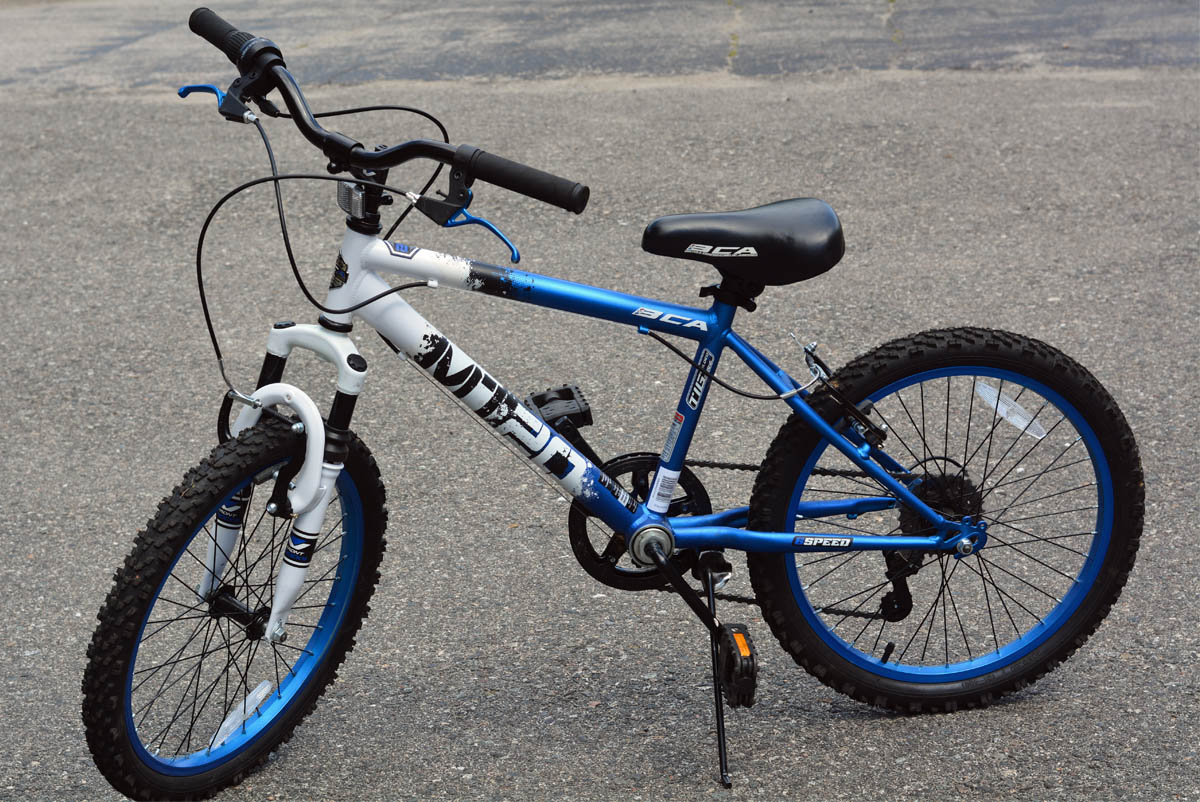 Priced at $79.97, I have been nothing but impressed with the Kent MT20. My husband didn't believe me that it was priced under $80 as every other bike we have purchased was higher, and this has been the best quality. While we have only had the bike for one month, it has been one rugged month of being rode daily on driveways and trails and it is just as good as new.
Now Jonathan has been begging for a mountain bike, as he has just has a simple one speed bike that he got for his birthday last year, but now that they're riding trails daily a mountain bike will make it easier. With Christmas just a few short months away I know what will be on the top of his wish list.