Inspire imaginative play with a variety of Stanley Jr. tool products available at Walmart.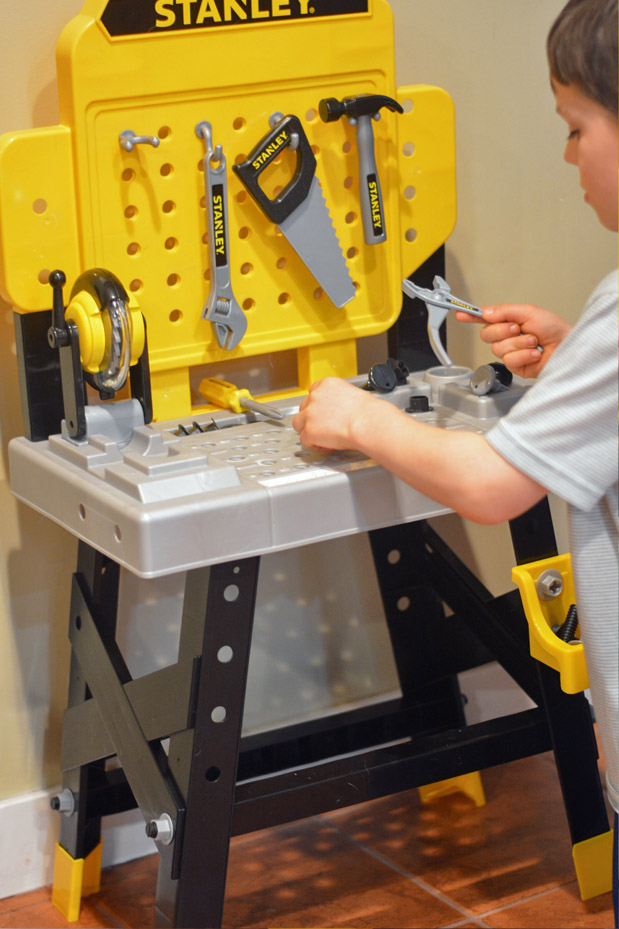 This is a sponsored post.
This winter seemed to drag on and on, I was beginning to think that we'd have snow on the ground until May. I'm looking forward to getting outside and checking a few projects off our list including building the kids a swing set and re-doing our back deck. Dad finally has all the tools he needs to complete these projects and thanks to the Stanley Jr. Mega Power N Play Workbench, the kids have their tools to help out.
Stanley Mega Power N Play Workbench:
When it comes to choosing gifts for the kids, whether it's Christmas, their birthdays or Easter, I try to choose toys that inspire imagination. Kids want to be creative and have fun, my children in particular love toys that mimic what their dad does, either tools, lawn care or hunting.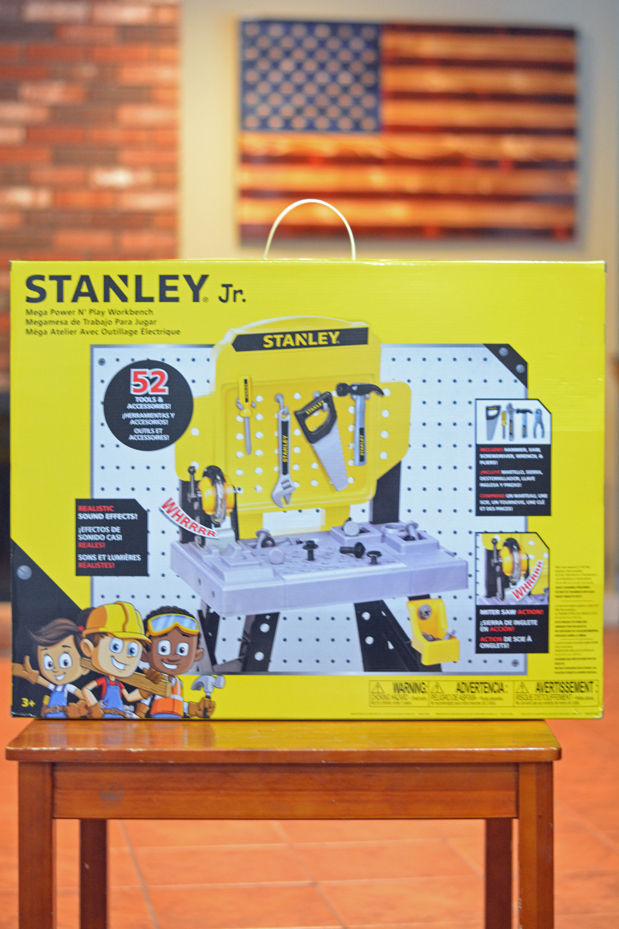 The Stanley Jr. toy line does just that, the tool toys encourage dressing up with construction accessories and inspires children to use their imagination as they build or fix toys. The tools help develop motor skills and can teach children about organization as there are hooks to hang the tools neatly.
The Stanley Mega Power N Play Workbench arrived just in time for our most current project, the swing set. The workbench comes with a battery operated miter saw with realistic sounds and action. When the lever is pushed down, the beads move around just like real sawdust.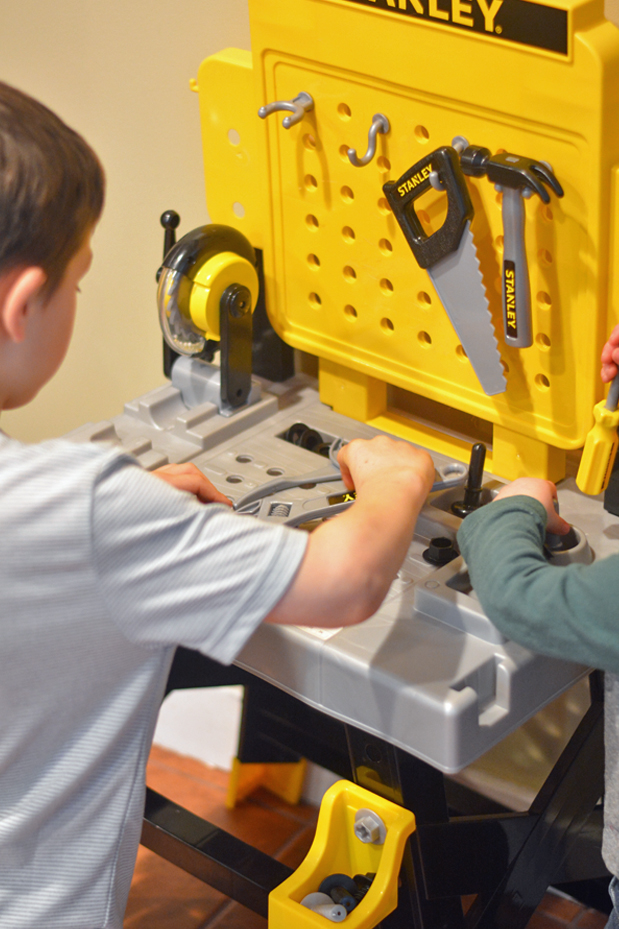 Also included is a hammer, saw, screwdriver, pliers, and a wrench as well as screws and nails. One thing I love about this workbench is that when playtime is over, all of the tools are neatly hung on the hooks.
The Stanley Jr Tool Bench makes the perfect anytime or birthday gift. Order one today on Walmart.com or pick it up at your local Walmart store.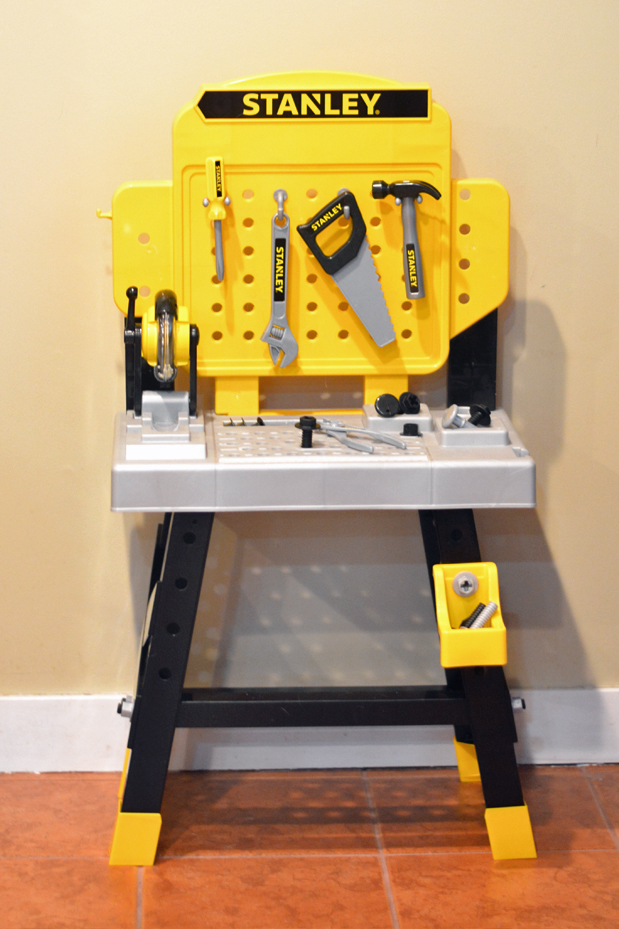 Do you encourage your kids to play with their imaginations?