Do you have a Ben 10 fan in the house or have a birthday coming up or want to surprise your child or grandchild with a fun new toy? You'll have to check out the new line of Ben 10 toys from Playmates Toys.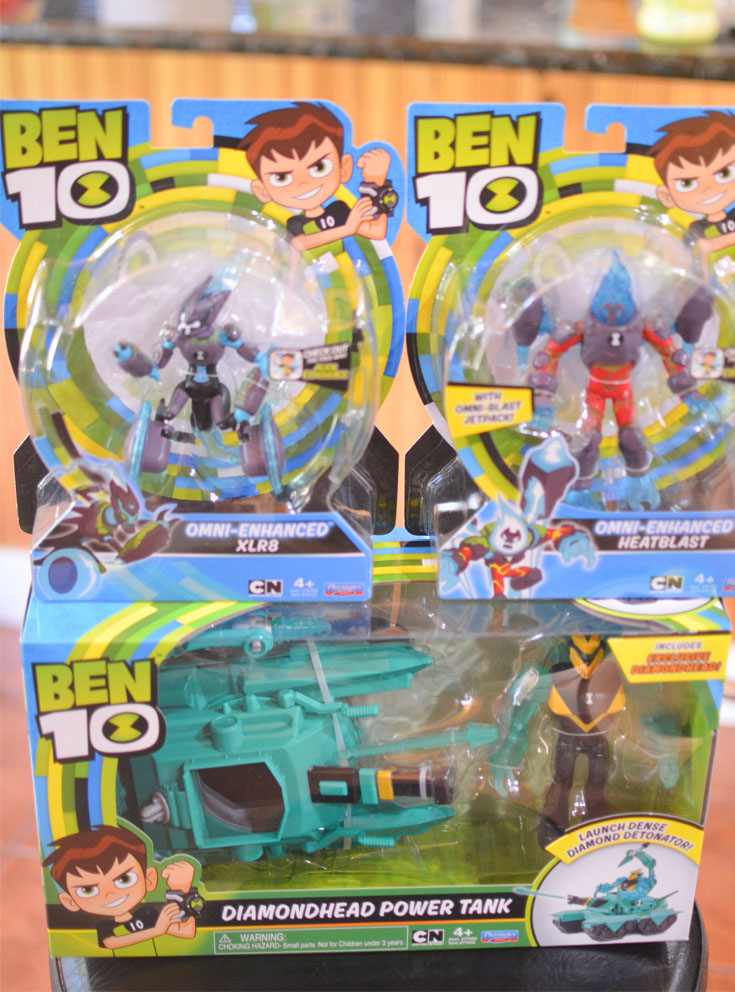 *Samples received.
Based on Cartoon Network's animated series, Ben 10, Playmates Toys has recently released new Ben 10 toys just in time for spring and summer birthdays! The popular series follows the adventures of 10-year-old Ben Tennyson, who finds the Omnitrix, a mysterious watch that transforms him into 10 different heroic aliens. Now in it's second season, you can find Ben's newly Omni-Enhanced aliens, vehicle sets, and  Omnitrix launcher at a variety of stores including Amazon, Target, and Walmart.
Ben 10 Toys For Spring 2018 From Playmates Toys: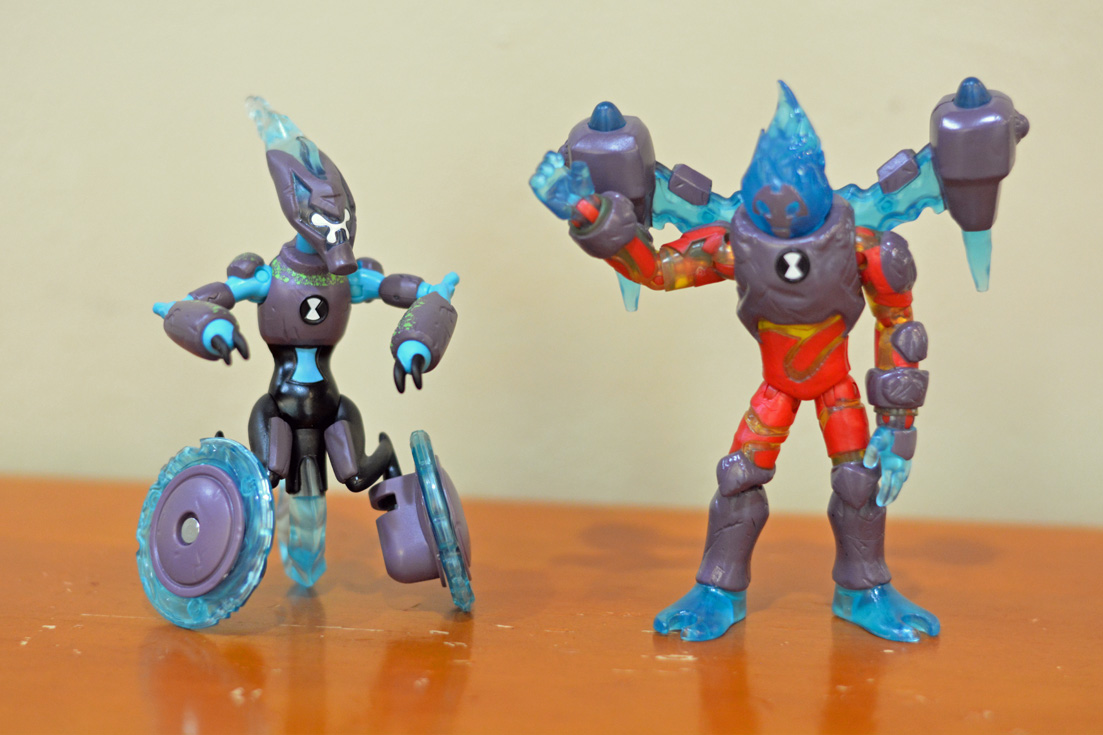 Ben 10 Basic Action Figure Assortment:
Each figure ranges in height up to 5″ tall, and comes with themed accessories. Spring assortment includes:  Omni-Enhanced™ Heatblast, Omni-Enhanced™ Four Arms, Omni-Enhanced™  Cannonbolt, Omni-Enhanced™  Diamondhead, Omni-Enhanced™  Overflow, Omni-Enhanced™  XLR8, as well as Ben's main nemesis, Vilgax.
Ben 10 Omni-Launch Battle Figures:
Transform Ben's aliens in a whole new way and launch them into battle with the Omni- Launch Battle Figures. Use the Omnitrix launcher to load the figure disc and then launch it. The disc transforms into a figure in mid-air and is ready for battle! The Omni-Launch Omnitrix is fully adjustable to fit a range of children's wrist sizes. Each pack comes with 1 unique Omnitrix Launcher, 3 Battle Figures and a table top target.
 
Alien Vehicles with Exclusive Figures:
The Ben 10 alien vehicles allowchildren to explore and navigate the fierce planetary conditions found on each alien's home planet! Each vehicle fires alien-themed projectiles and includes an Exclusive Figure. The spring assortment includes: Heatblast Rocket Flyer and Diamondhead Power Tank.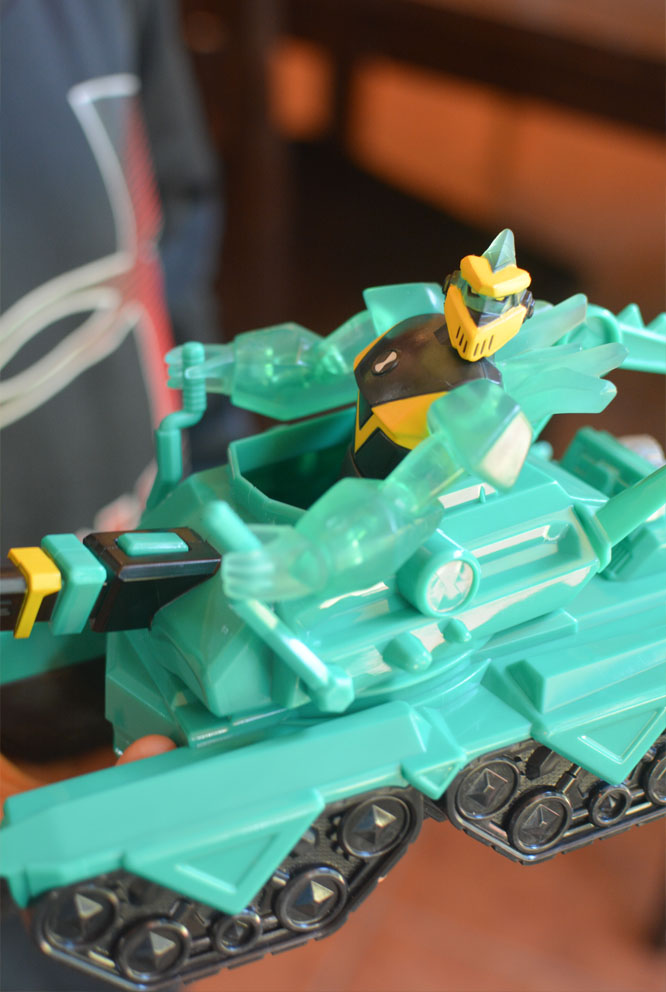 The new Ben 10 toys are recommended for children ages 4+. Find them at major retailers nationwide including Amazon, Target, and Walmart.