Is it time to replace your sand toys in the sandbox, or looking for new beach toys? Playmobil has a great line of toys for the sand and summer fun!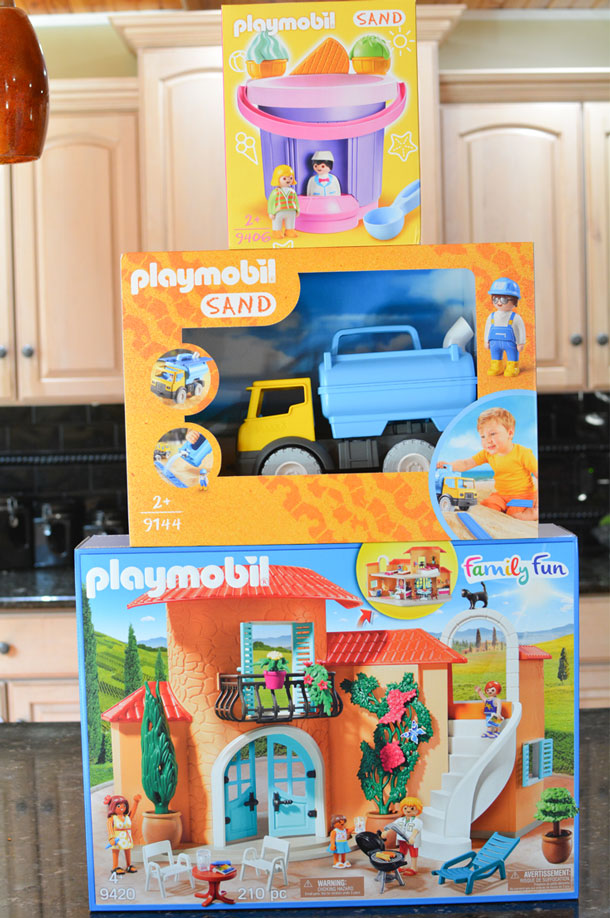 Growing up, playing in the sandbox was one of my favorite things to do in the summer so when it came time to building our new swing set, I knew we had to make a sandbox on the bottom of the fort. The sandbox gets used on a daily basis whether it is my preschooler, my 9 year old or the neighborhood kids. I'll even catch myself building a sandcastle or driving the trucks around, reminiscing of my childhood.
New Toys from Playmobil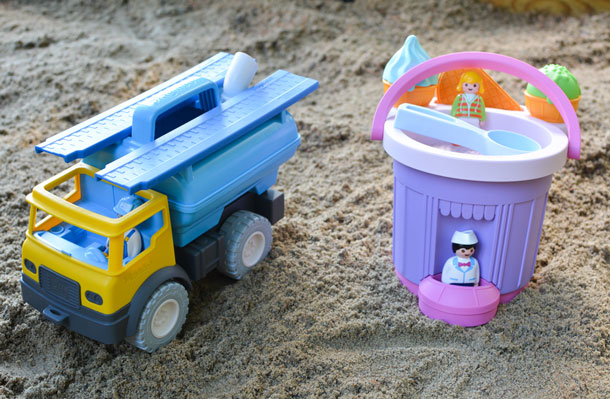 Playmobil recently sent us three new summer toys to check out, the PLAYMOBIL Water Tank Truck, the PLAYMOBIL Ice Cream Shop Sand Bucket that are a great addition to our sandbox and the PLAYMOBIL Summer Villa which is perfect for rainy day fun inside.
The PLAYMOBIL Water Tank Truck and the PLAYMOBIL Ice Cream Shop Sand Bucket make a great gift for summertime birthdays and are not only for the sandbox, but for the beach as well.
PLAYMOBIL Water Tank Truck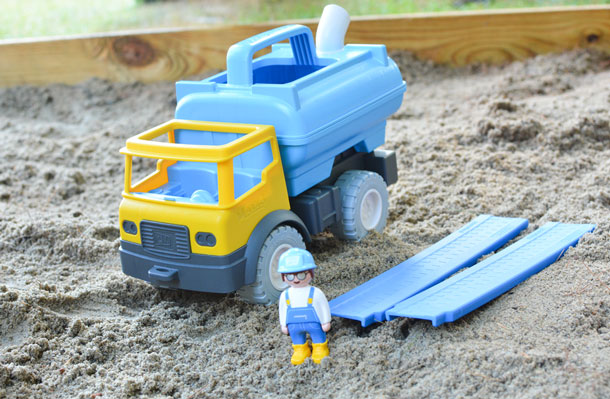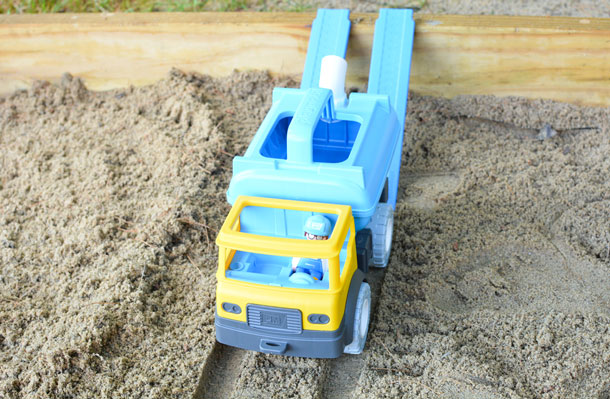 The Playmobil Water Tank Truck is one of the newest toys added to the Playmobil Sand line. The tank can be filled with water, and is removable. It can be used as a watering can to water the garden or make a mini pool for the Playmobil people. Two ramps are also included that can be used to make bridges, drive up sandy hills, or as a water gutter.
Purchase the Water Tank Truck at Amazon.
PLAYMOBIL Ice Cream Shop Sand Bucket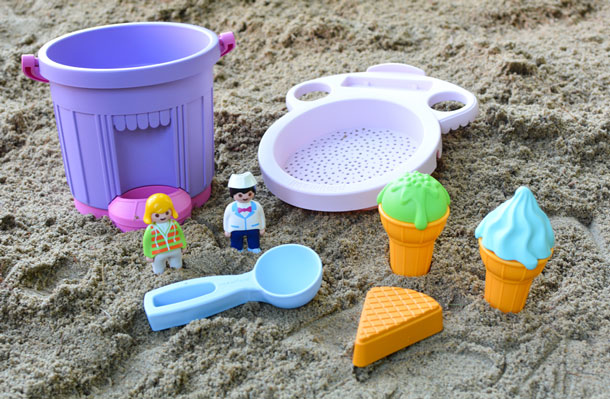 The PLAYMOBIL Ice Cream Shop Sand Bucket is a super cute pastel set. Serve tasty treats all summer long with the ice cream scoop, ice cream cones, and two sand molds. When the ice cream is ready to be served, place the ice cream server behind the counter. When playtime is over or it's time to travel, all the ice cream accessories fit neatly inside of the bucket, with the sieve being used as a cover.
Purchase the Ice Cream Shop Sand Bucket at Amazon.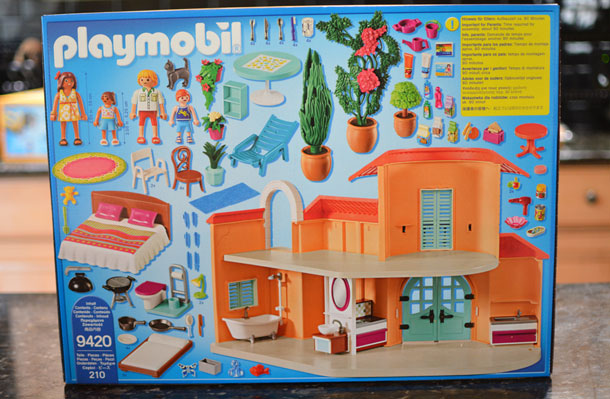 PLAYMOBIL Summer Villa
Escape the heat outdoors with the Playmobil Summer Villa. The summer house comes from the Family Fun line of Playmobil toys and features a two story house with four figures. There's plenty of indoor and outdoor accessories, two adult figures, and two child figures for multiple children to play. Find summer inspired accessories like a grill,  flowers, and outdoor terrace with table & chairs. Just like the rest of the Playmobil toys, there is careful attention to detail with this set, and realistic accessories including sunblock, utensils, toaster, toothbrush, pots and pans that will inspire a world of imagination.
Purchase the Summer Villa (9420) on Amazon