DreamWorks Dragons toys from Playmobil! Just in time for the holiday, the new toy line inspired the hit television series.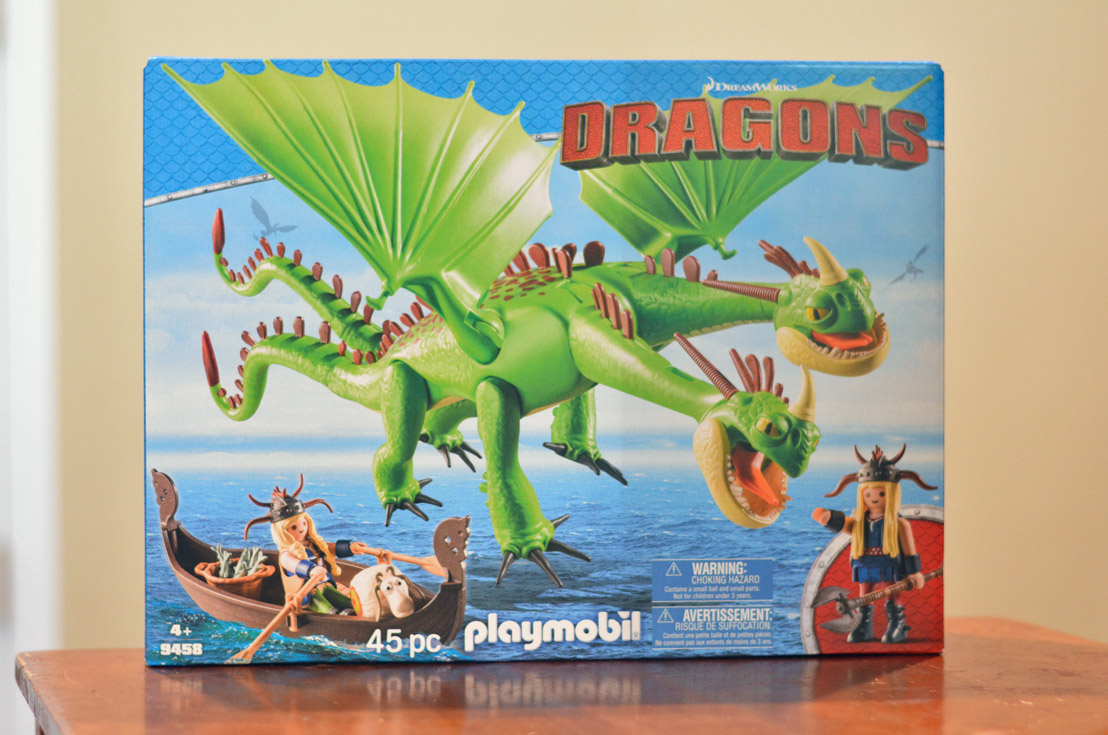 *Playmobil Dragon set received.
I can remember Christmas two years ago searching store after store for How to Train Your Dragon toys. The boys had been watching How To Train Your Dragon and the newest Dragon series on Netflix and listed Toothless and Stormfly on the top of their Christmas Wish List.  How To Train Your Dragon toys were few and far between, that is until Playmobil recently released a DreamWorks Dragons line. Children can now play alongside their favorite dragons in the popular series.
Playmobil DreamWorks Dragons
Spark those imaginations with Ruffnut and Tuffnut with Barf and Belch the dual headed dragon from Dreamworks Dragons series on Netflix.
Ruffnut and Tuffnut with Barf and Belch
Just like the previous Playmobil toys that we have received, the Dreamworks Dragons from Playmobil set is well made. There is attention to detail in every single piece including the small fish. Heads turn, arms move, Barf and Belch's mouth can be opened and closed, their wings can move as they fly through the air, and their necks can move up and down.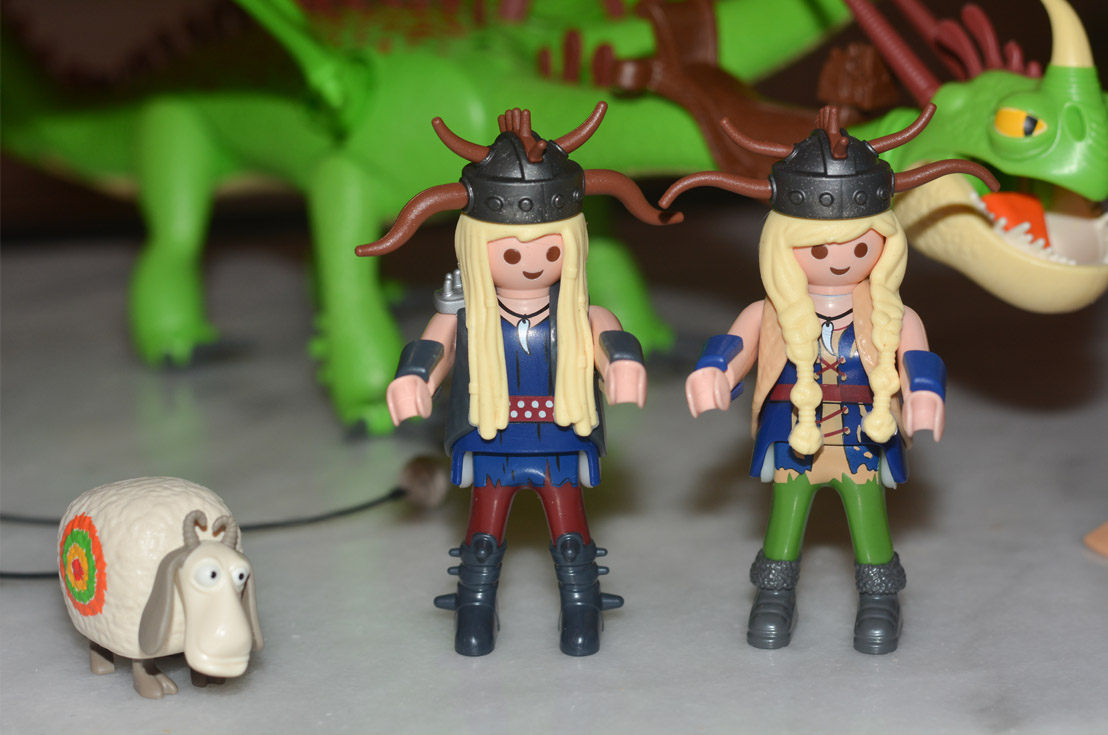 Playmobil toys inspire children to use their imagination and to be creative, and best of all most of their sets do not need batteries. This Dreamworks Dragons set includes enough pieces that two children can play together, but I can also purchase additional sets, including Dragons and a ship for even more fun.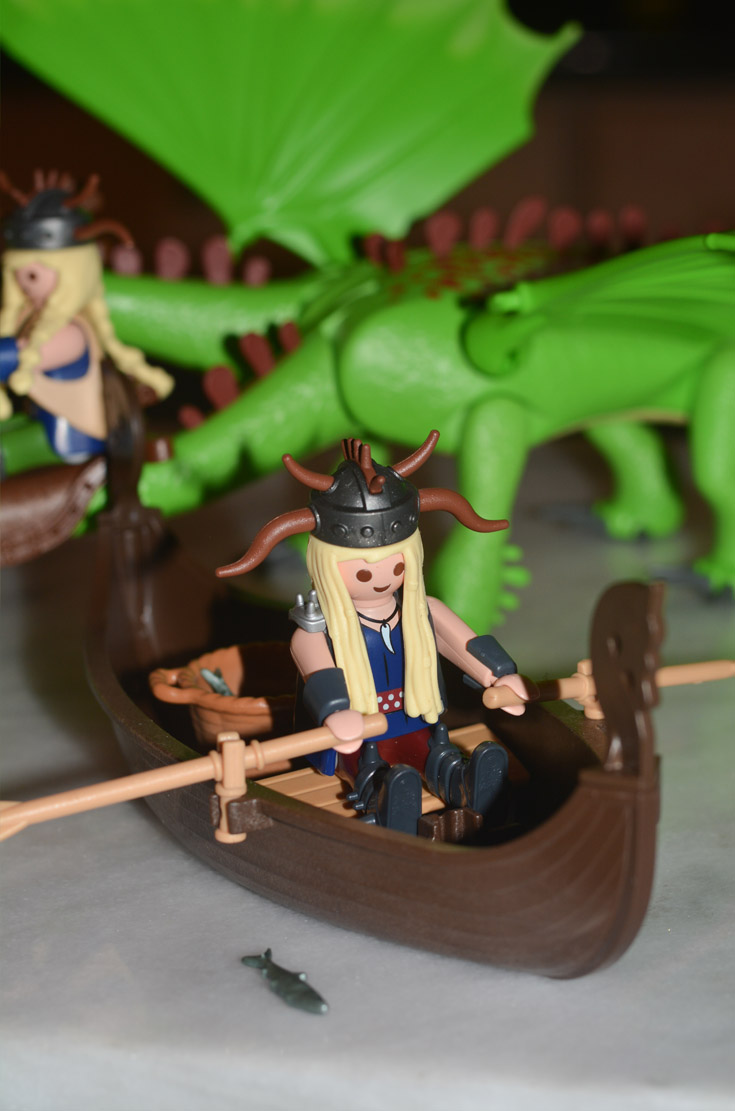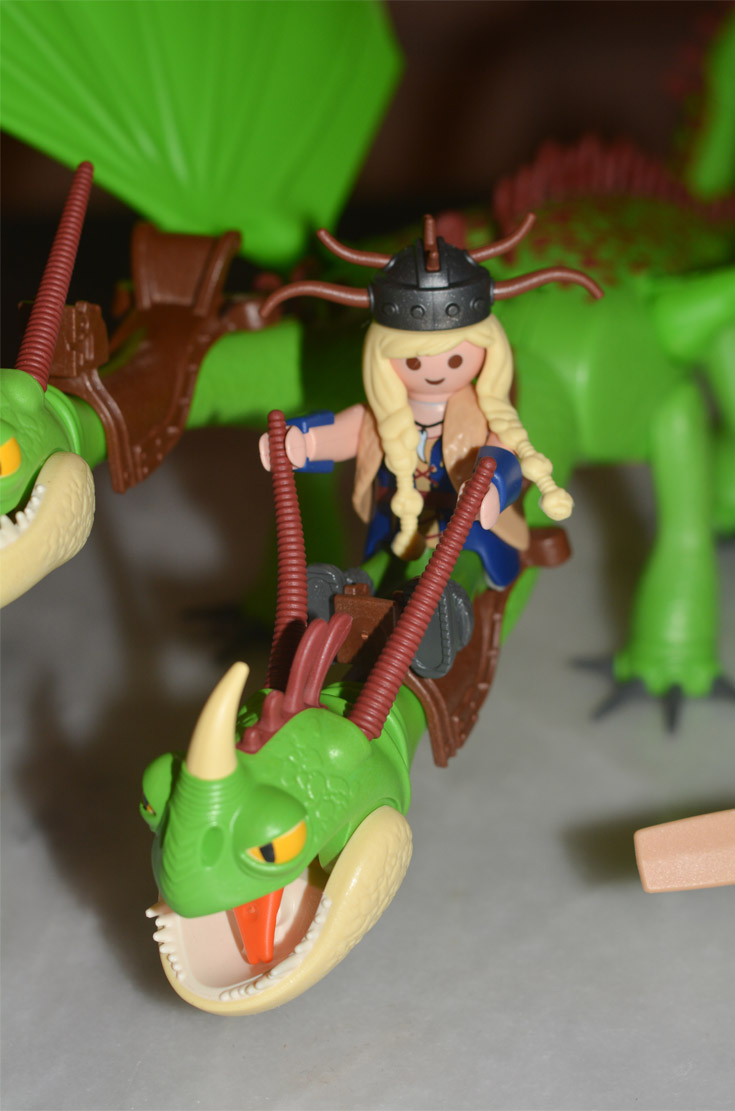 What is included?
The Ruffnut and Tuffnut with Barf and Belch set includes Ruffnut and Tuffnut figures, Barf and Belch, riding saddles, rowboat, sheep, Viking helmets, basket with fish, and additional accessories.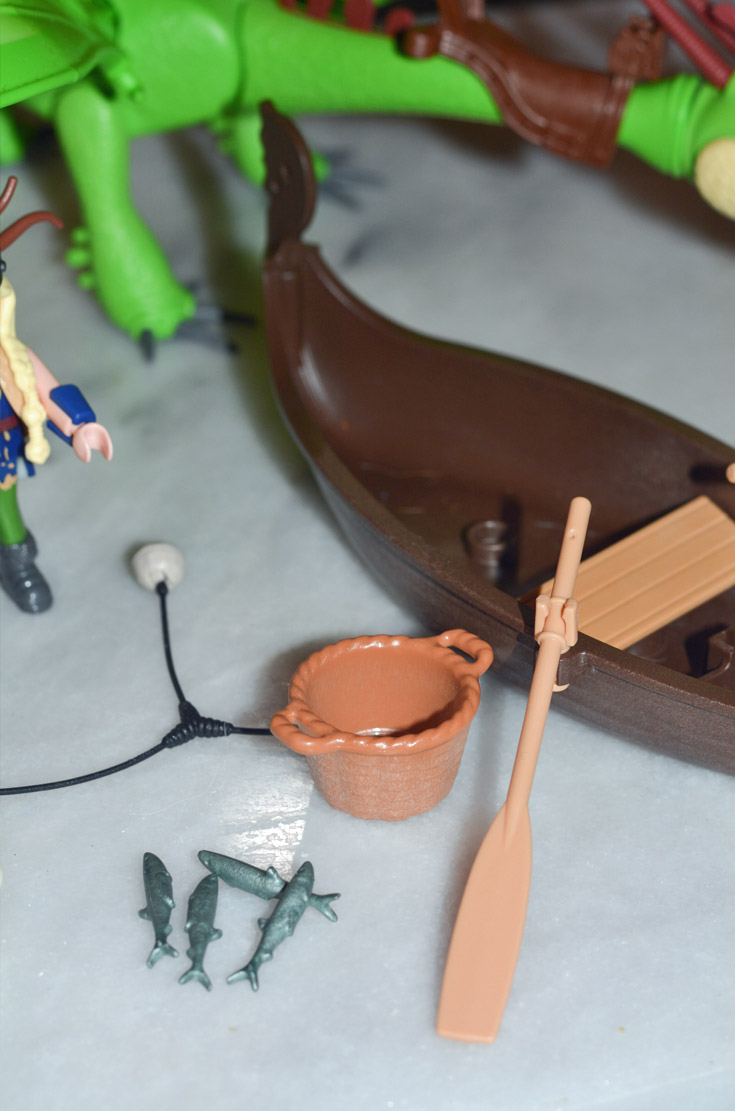 Play with this dragon set on its own or alongside additional Playmobil Dragons.
Learn more about the Playmobil DreamWorks Dragon line.