Summer vacation is the perfect time to make new memories as a family.  There's no better time to reconnect with family, and spend time outdoors unplugged from technology.  If you're in the New England area and looking for something fun to do with the kids during the summer break, plan a trip to Waterville Valley Resort. Waterville Valley is located right in the middle of the White Mountain National Forest in New Hampshire and is surrounded by hiking trails, mountain bike trails, and beautiful mountain views.
Plan the Best Summer Vacation at Waterville Valley Resort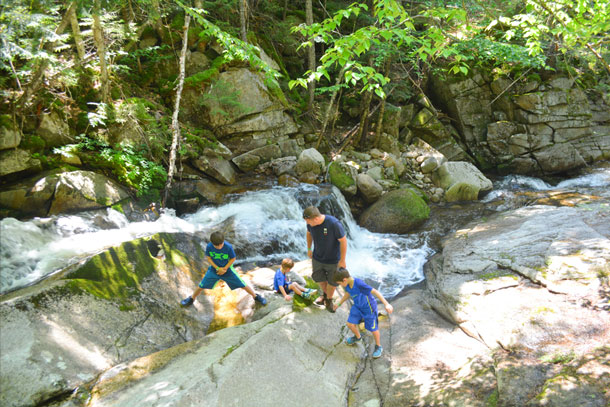 Known for the family-oriented activities, Waterville Valley is a great choice for families with kids.  Make your home away from home in the 3 bedroom condos at Town Square Condominiums, located just steps away from restaurants, shops, and activities. Try out paddle boarding at Corcoran Pond, take a family bike ride on one of the many trails, build a sand castle at Corcoran Pond beach, listen to live music and play cornhole in Town Square on Friday night, and let the kids jump around at the new splash pad at the Athletic Club.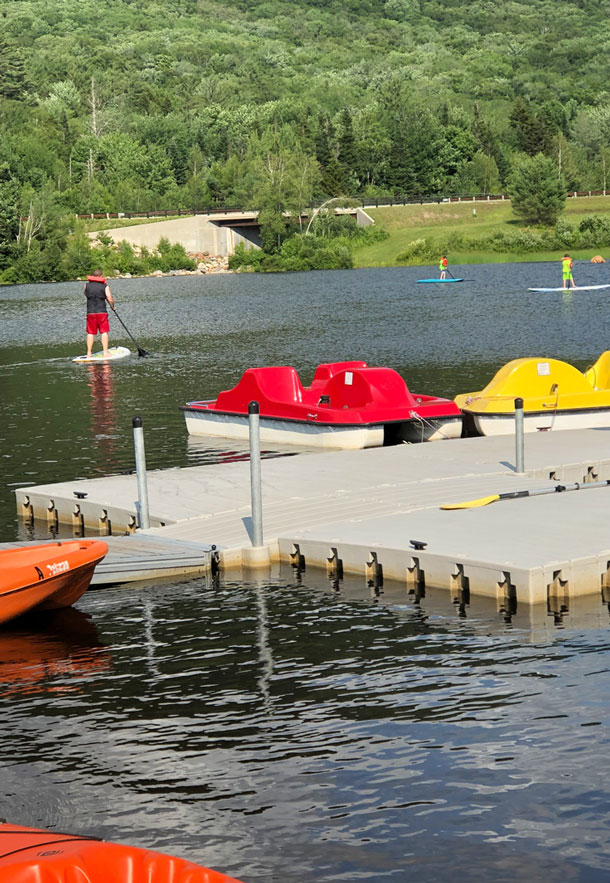 Don't leave Waterville Valley without going on the chairlift ride to the top of Snows Mountain and taking a short hike to the beautiful Cascades waterfalls. If you're feeling adventurous, you can even take your mountain bike rental on the chairlift ride and mountain bike down.
Best of all, all of these activities are included in the Freedom Pass, which is included when you stay at participating lodging properties.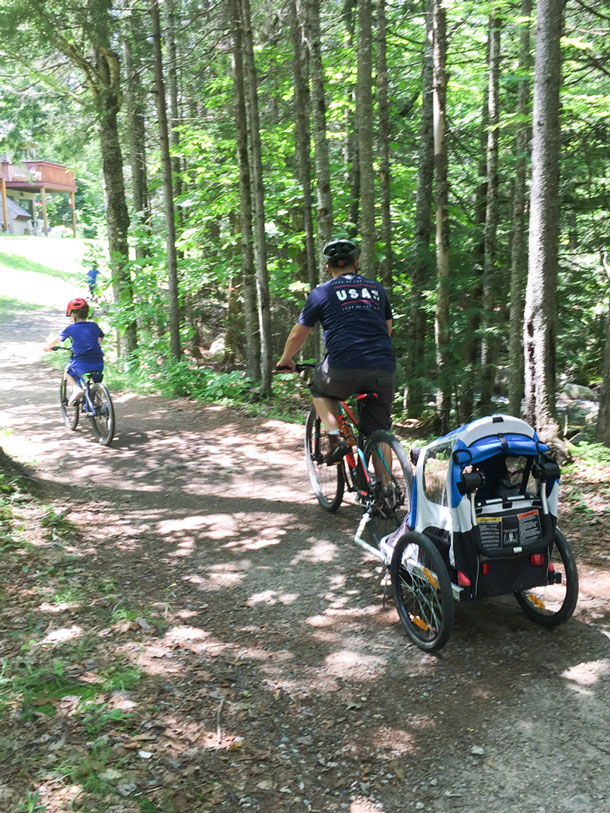 Waterville Valley Freedom Pass
A Freedom Pass is included with all lodging packages which allows you to explore the outdoors. The Freedom Pass provides daily mountain bike rentals, access to the Recreation Department, White Mountain Athletic Club, tennis courts, golf club, boat rentals, Curious George Cottage, and the resort shuttle.
What's there to do in Waterville Valley?
Take Snows Mountain scenic chairlift ride and take a short hike to the waterfalls.
Check the trail map, and plan a family hike. There are hikes for beginners to advanced. If you choose only one hike, I'd recommend taking the chairlift ride to the top of Snows Mountain and taking the hike to the waterfalls.
Visiting on a Sunday? Make sure to stop by the tent in Town Square at 10am for live animal presentations from Squam Lakes Natural Science Center
Test your climbing skills on the rock wall. There are a few different walls based on experience from beginner to more advanced.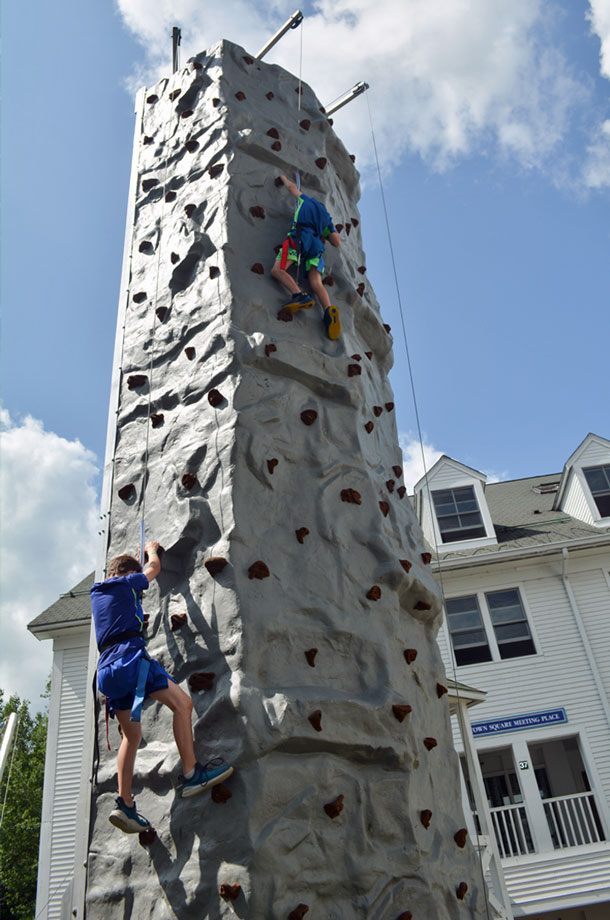 Stop by and play a game of family cornhole in Town Square. These boards are outside all day, play a game after breakfast, mid afternoon, or after dinner.
Live music in Town Square on Friday and Saturday night.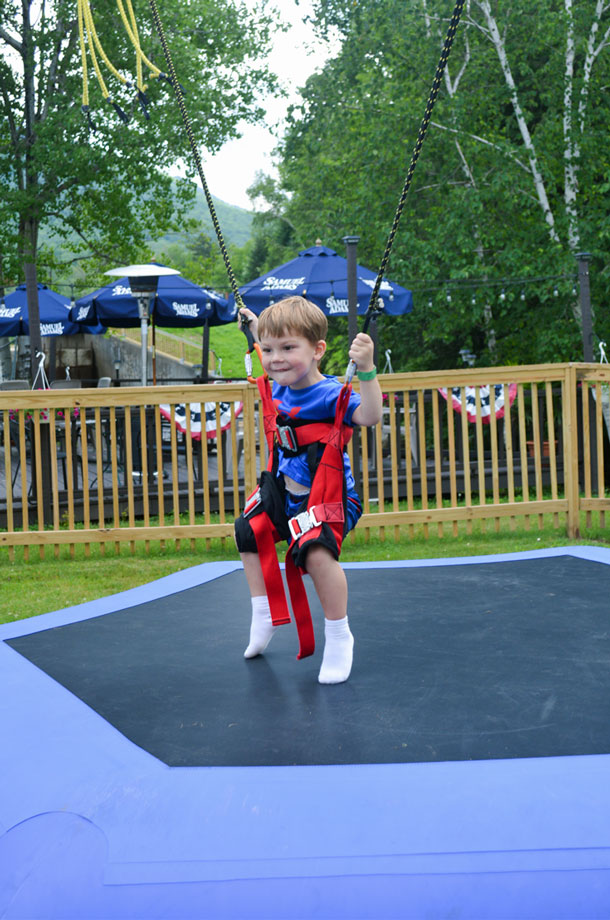 The Bungee Trampoline is located on the lower level next to the outdoor rock climbing wall. This is always a favorite among the kids, and unlimited bouncing is available with the Summer Adventure Pass.
For beginners or more advanced, there are bike trails for everyone. Balance bikes and bike trailers are also available for the littlest members.
Canoe, Kayak, Paddle boat, or Paddle board around Corcoran Pond. The Freedom Pass is good for a one hour rental every day during your visit. This activity is first come, first serve and you cannot switch boats during that hour.
Relax at the Athletic Club's Jacuzzi, indoor or outdoor pool – the new Splash Pad is great for toddlers!
Build a sand castle at Corcoran Pond beach
Take the shuttle to the Curious George Cottage (limited days/hours)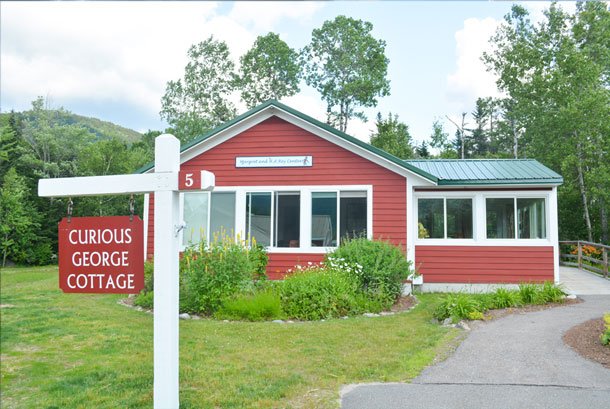 Dining Options:
There are numerous dining options located in Waterville Valley, during out stay we had the opportunity to visit two that are located right in Town Square. La Tasse café was located right underneath our condo on the first floor, making it a convenient lunch option.
Stop by La Tasse café for breakfast, brunch, or lunch. Try a delicious organic fruit smoothie, breakfast sandwich, wrap, quiche, or soup.
For dinner, Legends 1291 is the perfect spot to the let kids unwind after an adventurous day outdoors. With 7 TVs including a large 12 foot screen, foosball, and video games, the kids will have a great time while dinner is in the oven.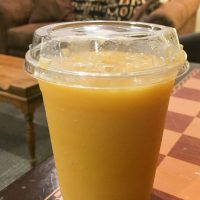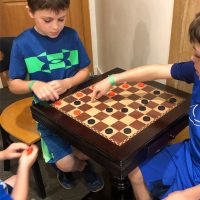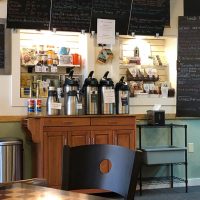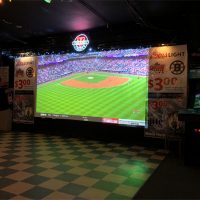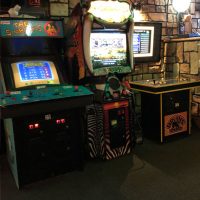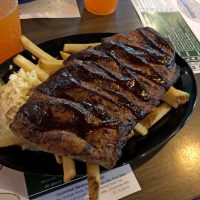 Stay at Town Square Condominiums

There are a few choices when it comes to booking a stay at Waterville Valley. We had the pleasure of staying at Town Square Condominiums. These condos are located right in the middle of the activities and just steps from the village shops. The condos are on the 3rd floor, with the shops and restaurants located in the basement (lower level), first and second floors. An elevator is available to get to the 2nd floor, but stairs are required to get to the condos on the 3rd floor.
The condos have 3 bedrooms, 2 bathrooms, full kitchen, living room, dining areas, T.V.s and free wifi. All of the comforts of home including linens, towels, pots, pans, toaster, and everyday kitchen utensils are provided in each condo. You'll also find dish soap, sponges, coffee filters, and salt & pepper which are convenient and save on what you have to pack. The premium condos also include air conditioning.
Within minutes my children made themselves feel right at home, and were anxious to explore our three floor condo. The largest room of all, located on the top floor of the condo included a bunk bed and two additional twin beds. There were two bedrooms on the second, one with a queen size bed, the other with two twin beds. There was plenty of room in our condo for our family to spread out and we could have easily had a few more guests.
If you're traveling with a toddler, playpens can be provided. The bedrooms are located on the 2nd and 3rd floors, so you may want to pack a baby gate.
These condos are the perfect size for large families, vacationing with grandparents or groups. The full kitchen is one of my favorite aspects as it allows me to cook some meals and not eat out for every meal. We chose to eat dinner and lunches out, but I packed coffee, eggs, bacon, and we made breakfast sandwiches each morning.
Waterville Valley Photo Gallery:
1st Floor Photos: Kitchen, Dining Room, Living Room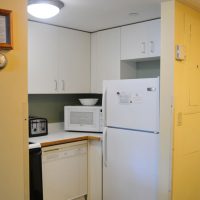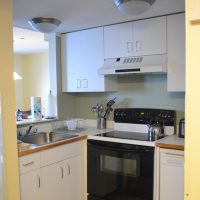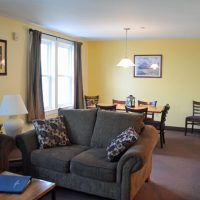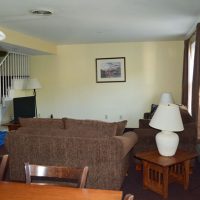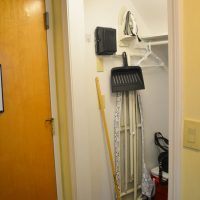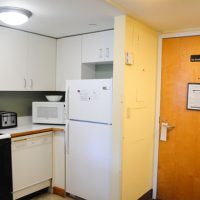 2nd Floor:
2 bedrooms, 1 full bathroom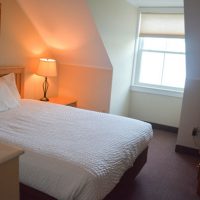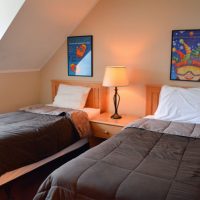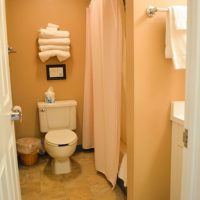 3rd Floor:
1 bedroom, 1 full bathroom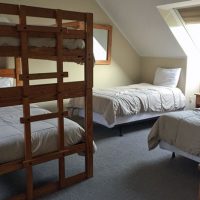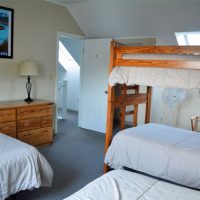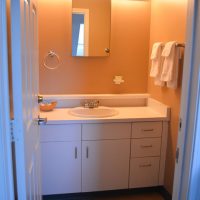 Resort Activities:
Town Square and Corcoran Beach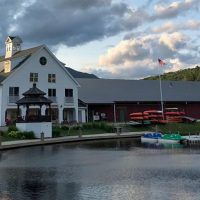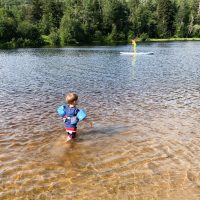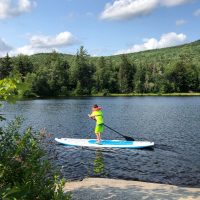 Athletic Center: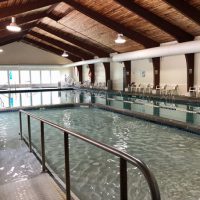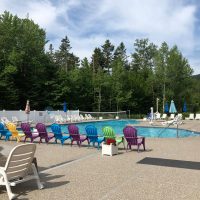 Upgrade to a Summer Adventure Day Pass
For those looking to add additional activities to their itinerary, or for day visitors, the Adventure Day Pass is a great option. This pass includes 2 hour bike rental with 50% discount on bike upgrade, as well as unlimited chairlift rides, unlimited Vertical Zone (climbing wall and bungee trampoline), unlimited disc golf rental, a $10 Upgrade – 1 Hour Boat Rental.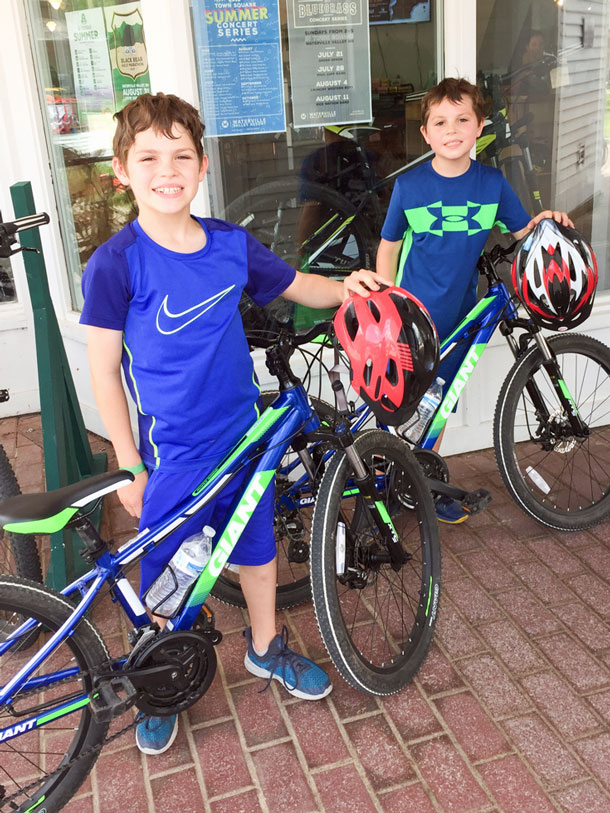 Book your stay!
When planning your stay, don't forget to check out the event calendar.
July 27th- 20th Annual Chocolate Fest
August 3 – Ugotta Regatta and Live Music
August 6- Movie Night on Corcoran Pond Beach: Incredibles 2
August 31- Black Bear Half Marathon
Sept 1 – End of Summer Bash
Sept 28 – 20th Annual Chili Challenge & Brews
Thank-you to Waterville Valley  for hosting our family & providing meals/activities.