Get ready to explore the ancient secrets and buried treasure of Ancient Egypt with the new Playmobil Pharaoh's Pyramid Playset!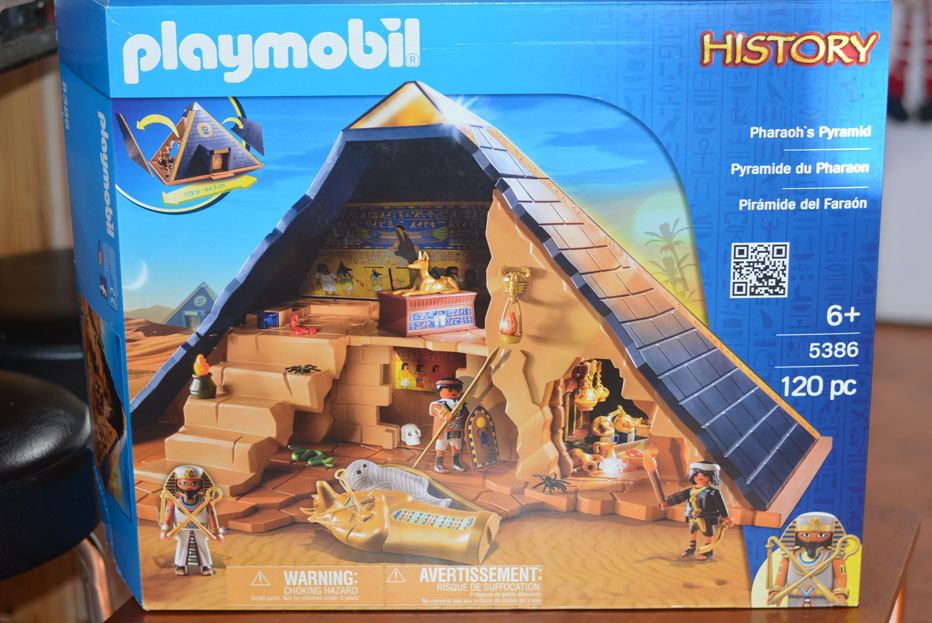 Thank-you to PLAYMOBIL for providing the Pharaoh's Pyramid.
Playmobil Pharaoh's Pyramid Playset
When it comes to play time I try to choose toys that inspire creativity and imagination. If there are no batteries required, that's a big plus. Just like in my household growing up, my kids get very little time on gaming systems. Jonathan has become very interested in history, and the Pharaoh's Pyramid from PLAYMOBIL was a huge hit.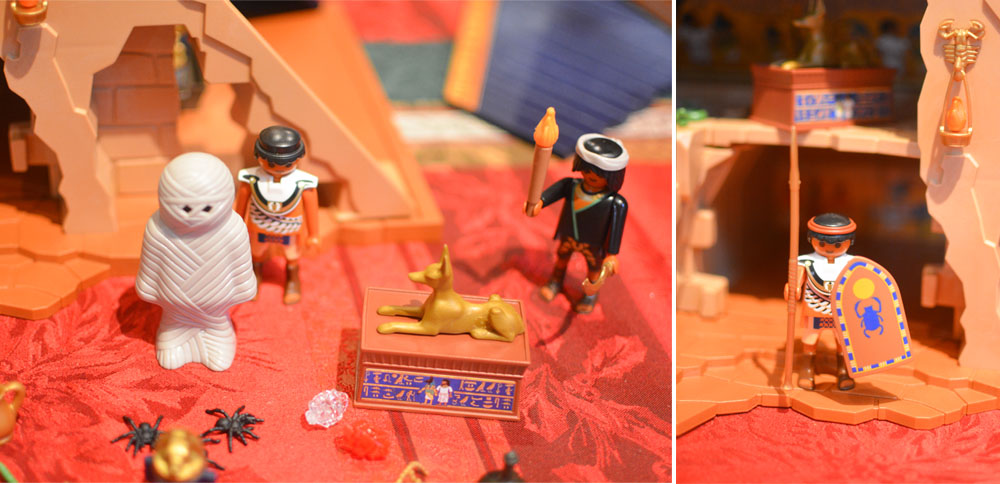 Children can unleash their imagination as they unravel the wonders and mysteries of Ancient Egypt with the 120 piece Pharaoh's Pyramid. Complete with booby traps, 3 figures, skeletons,  five chambers to hide the precious treasures, and additional accessories.
Putting together Pharaoh's Pyramid: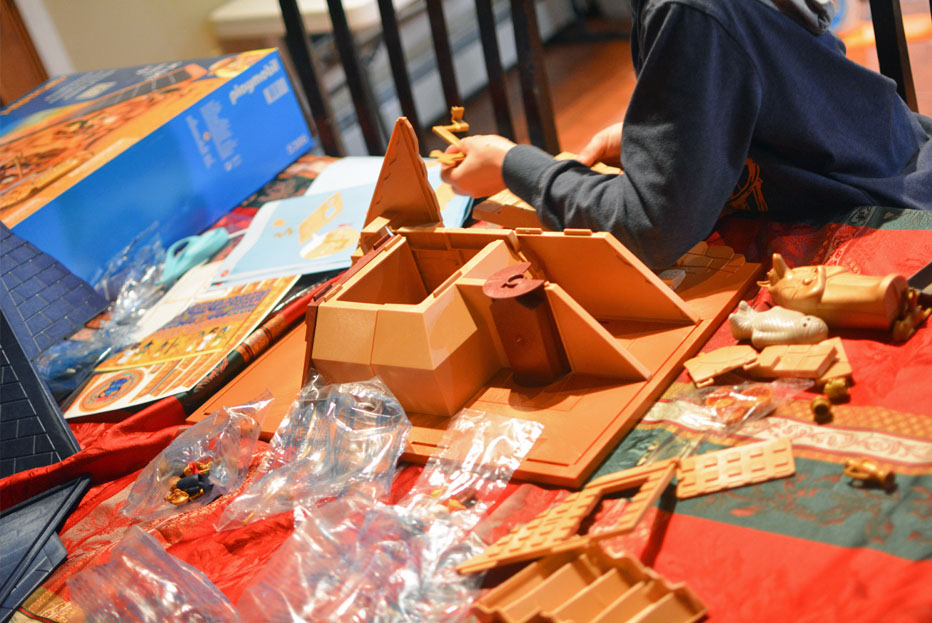 The instructions were easy to follow, but there were a lot of steps so it took some time. My 9 year old put together the pyramid himself in about an hour, he just needed a little help with the stickers.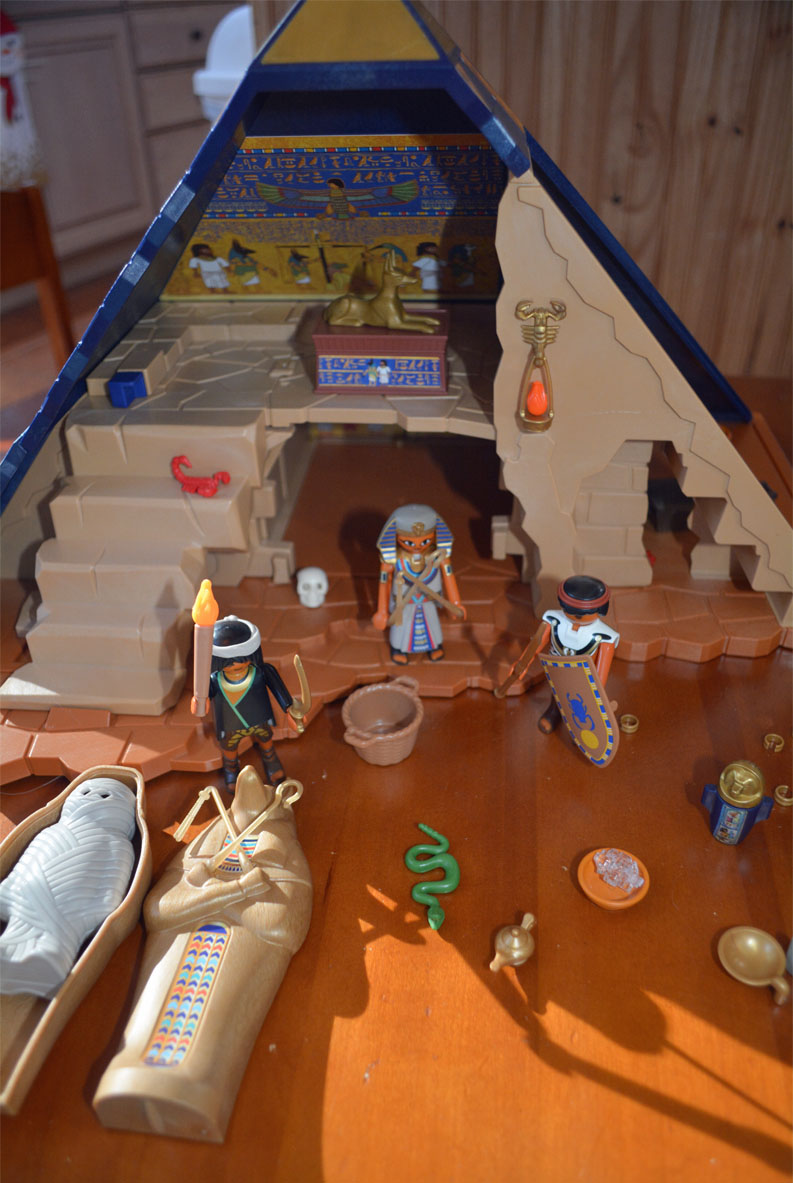 Explore the hidden room filled with jewels and climb the stairs to enter the mummy's tomb chamber. Discover the revolving door, and watch out for bobby traps!
When children want to take a break, all the pieces fit inside the pyramid making cleanup a breeze and ensuring that no small pieces will get lost. I'm not sure if it was designed with the storage idea on purpose, but with multiple small pieces, the hidden compartment makes it easy to keep all pieces in one place when not being played with.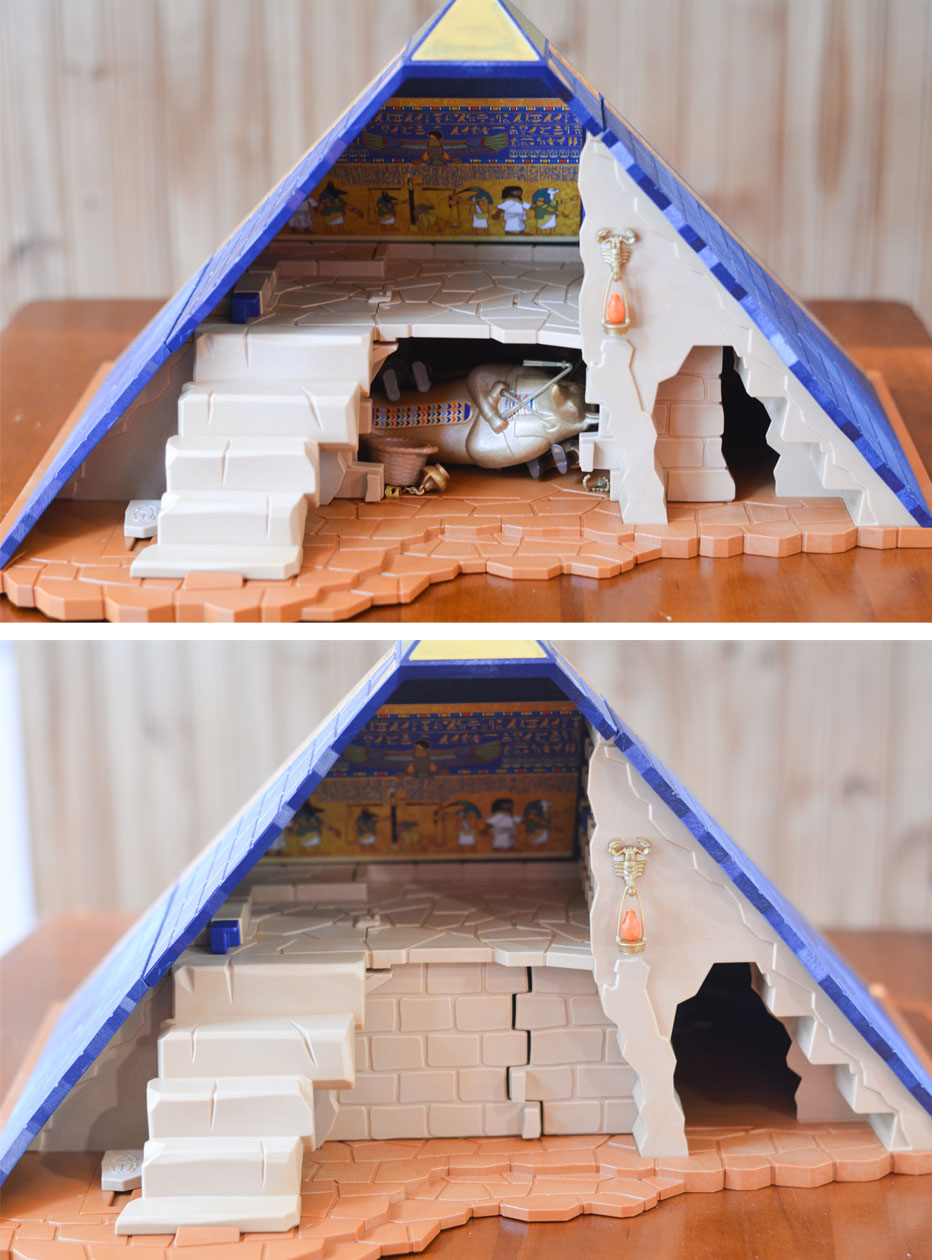 The two side pyramid walls are removable for more ways to play.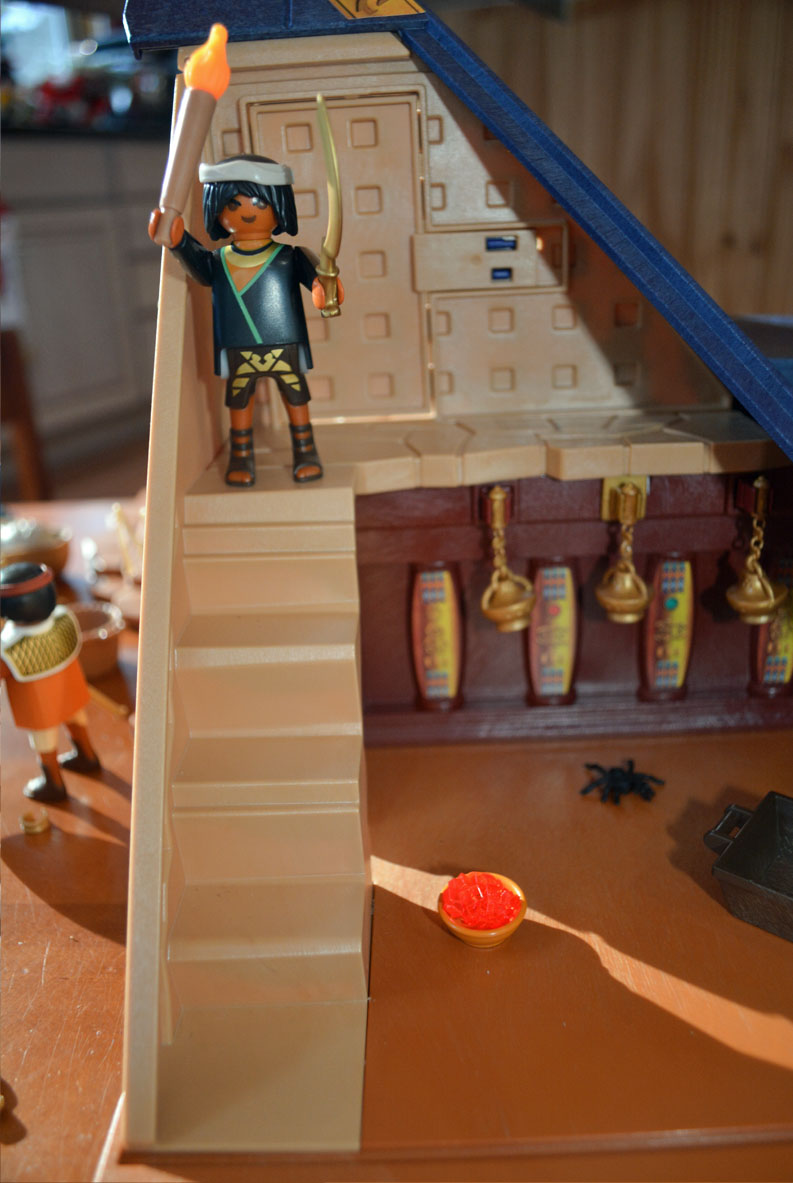 Recommended Age:
Recommended for children 6+.
Where to purchase:
Purchase the Playmobil Pyramid 3586 on Amazon.