Every now and then I get that chocolate urge that I just can't kick, and for days like those it's convenient to have a sweet treat in the cabinet. There's no having to measure ingredients, no having to heat up the house baking, I can just unwrap and enjoy.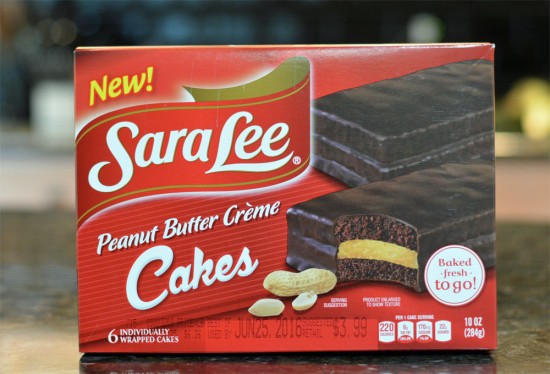 Peanut + chocolate  + snack cakes = wonderfully delicious individually wrapped treats.
Sara Lee® Snacks has recently introduced it's NEW Peanut Butter Crème Filled Cakes, and we were sent a couple boxes that the kids were able to enjoy on their last day of school. These deliciously rich and moist chocolate snack cakes are made with a light and fluffy peanut butter crème filling and wrapped in a smooth chocolate coating. Starting in April in the Eastern US, the new Sara Lee® Snacks Peanut Butter Crème Filled Cakes are made with real peanuts.
These individually wrapped treats can be enjoyed at home, or on the go. Now that the weather is getting warmer, I do recommend storing them in a cooler if you plan on traveling with them, or you'll have a goey mess if they're sitting in the hot sun or in the trunk for too long.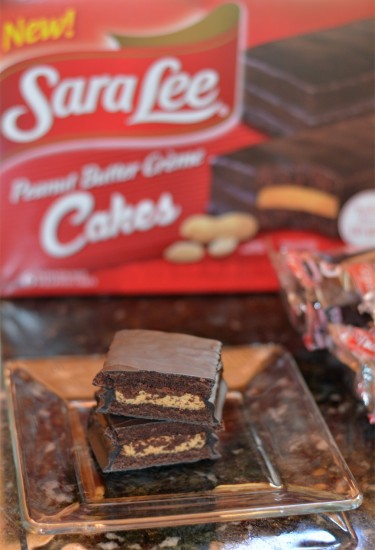 I personally prefer my cake-like snacks on the cooler side, and often pop it in the freezer for 30 minutes or so. Sometime I'll just leave a couple in there, not only will they be cool on a hot summer day when I want a chocolatey treat, but they're also hidden from the kids.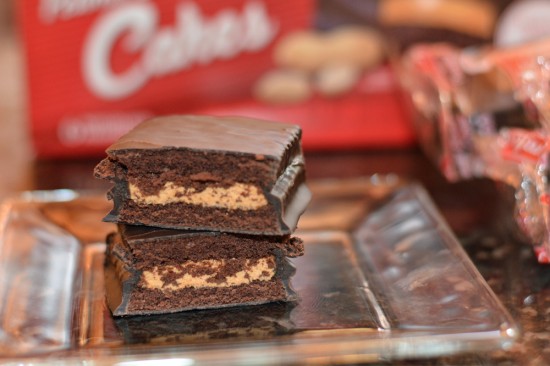 Enjoy the happiness on the go with the NEW Peanut Butter Crème Filled Cakes.
Sara Lee®, the iconic American brand, delivers a new way to snack with fresh baked, individually –wrapped snack cakes. Now you can take along the quality and heritage of the Sara Lee® brand wherever you go. Sara Lee® products are baked by Bimbo Bakeries USA, a leader in the baking industry known for its category leading brands, innovative products, freshness and quality.
Product, information and giveaway prize provided by client. By entering this giveaway you agree to the Giveaway Rules. This giveaway will end on June 22th, 2016. The winner will be chosen via Rafflecopter. You must be 18 years or older. Open to U.S. residents only. Allow 4-6 weeks for prize fulfillment.