I am a member of the Collective Bias® Social Fabric® Community. This shop has been compensated as part of a social shopper insights study for Collective Bias and their client.
There have been a number of days when I wished our Doctor's office was open on weeknights for even the weekends. In particular a few months ago when I was suffering from an ear ache, but of course it didn't start until Friday night when the office was closed. My Doctor's office is also closed on the weekend, so instead of having to wait hours in an emergency room, I decided to deal with the pain until Monday morning when I was able to see a doctor and get on antibiotics for an ear infection. If there was a Walgreens Healthcare Clinics local I could have been in and out of an office in an hour and wouldn't have to deal with a weekend of pain and irritability.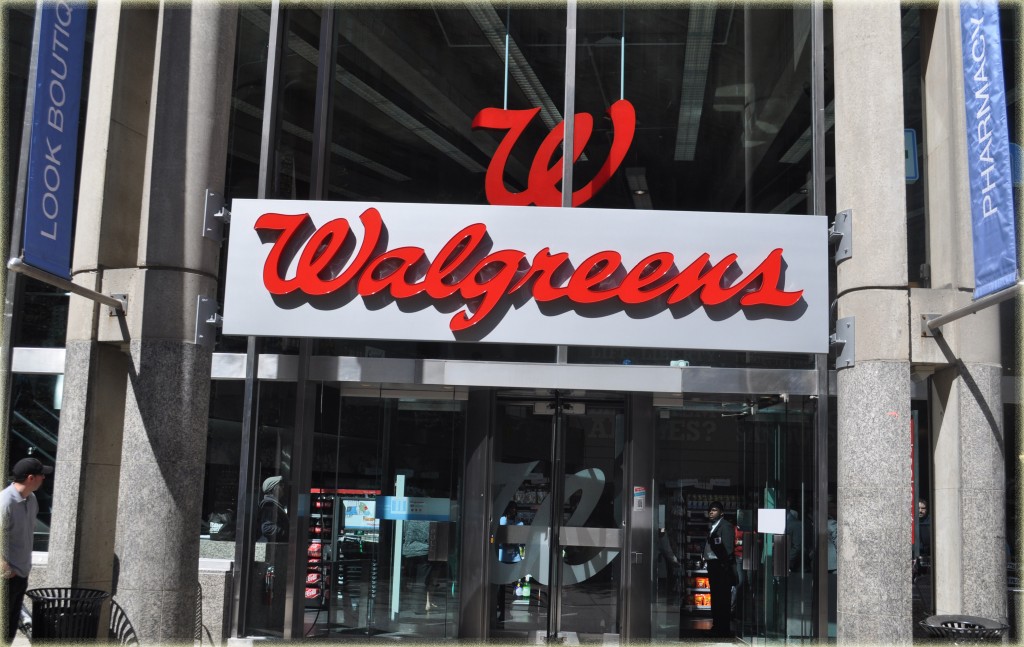 Have you heard about the new Walgreens Healthcare Clinics that are currently available in select areas?  Walgreens "Take Care Clinics" are revamping and becoming the Walgreens Healthcare Clinics. I'm really hoping they open up in Massachusetts or New Hampshire soon, it would be convenient if we needed to get checked for an ear ache or strep throat on the weekends or weeknight. Walgreens Healthcare Clinics offers a wide range of convenient healthcare services for patients 18 months and older including vaccines, physicals, minor injuries, ear infections, strep throat, minor burns and upper respiratory infections.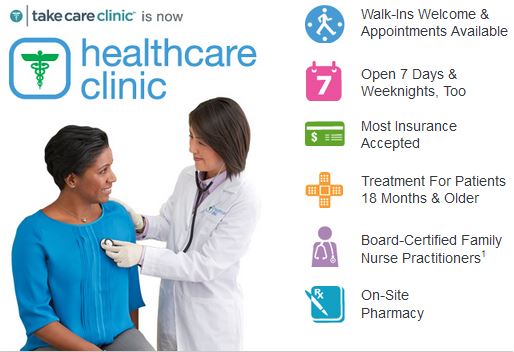 Most schools and sports require a physical within the last year, and I know there is at least a 2 month waiting period at our doctors office. Whenever we visit our doctors office around this time of the year they are always receiving calls with families trying to get squeezed in for a physical. Through September 30th back-to-school and sports physicals are available at Walgreens Healthcare Clinics for patients 21 and under for $39 (regularly $60). If you have a Walgreens Healthcare Clinics close by this could save a lot of stress and frustration.

The Healthcare Clinics are staffed with board-certified family nurse practitioners. Some appointments are available and walk-ins are also welcomed. The average wait time is 20 minutes, but wait times do vary by location so it could be longer. So if you are in a time crunch you can look up the wait times online, and decide when to stop by.
The Walgreens Healthcare Clinics are open 7 days a week and weeknights too, and most insurances accepted. One added convenience is the on-site pharmacy. There's no need to drive somewhere else and spend time waiting for a prescription when you're not feeling the best. I hate not feeling well, having to sit in the waiting room to see a doctor, and then have to drive somewhere else to pick up my medicine, especially with the kids in tow.  Walgreens Healthcare Clinics is like a one stop shop, see the nurse practitioners, pick up your prescription or any over the counter medicine that may be needed – all in one place.
Do you have a Walgreens Healthcare Clinic near you? Walgreens currently has 370 Healthcare Clinic locations at select Walgreens throughout the nation, and they're always looking to open new clinics.
Stay up to date with Walgreens and their expanded services offered on Facebook & Twitter.