I received product and compensation from Mead Johnson Nutrition to create this post written by me. All experiences and opinions expressed in this post are my own and not those of Mead Johnson Nutrition. You can contact Mead Nutrition with product related questions or comments toll free at 1-888-777-3395 or through the Contact Us link at Enfamil.com.
How to Choose an excellent Baby Formula for Your Baby
As a mother I strive to give my children the best, I want to look back on their childhood and feel good about the choices I made. Some choices have come easier than others, from the clothes they wear, to the bedding that they sleep on, and the doctors that they see.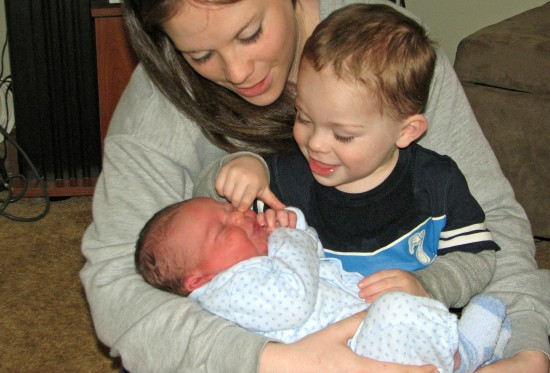 While I had planned to breastfeed Jonathan for his first twelve months of life, my body had other plans. I was under a lot of stress from having a newborn and knowing that my husband would soon have to ship off for a deployment, and after 5 months I could not produce enough milk. Thankfully, I had some amazing friends who were very supportive, which helped make the transition to formula smooth.
With our third bundle of joy entering this world in a few short months, I know that whatever decision I make will be the best.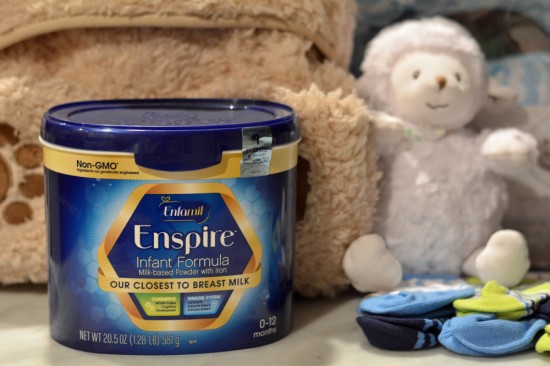 For moms who decide to use formula, Enspire™ by Enfamil® is Enfamil's closest formula to breast milk. You may notice that it does cost a little more, but that is because of the premium components. This new innovative formula is non-GMO and has two new components also found in breast milk, MFGM and Lactoferrin.
Enspire™ by Enfamil®
MFGM to foster brain development – MFGM is layers of lipids and proteins that also surround breast milk fat droplets.
Lactoferrin to help support the immune system. Lactoferrin is a component found in colostrum and also in mature breast milk.
Brain-nourishing DHA.
Available at local grocers, Target and on Amazon.com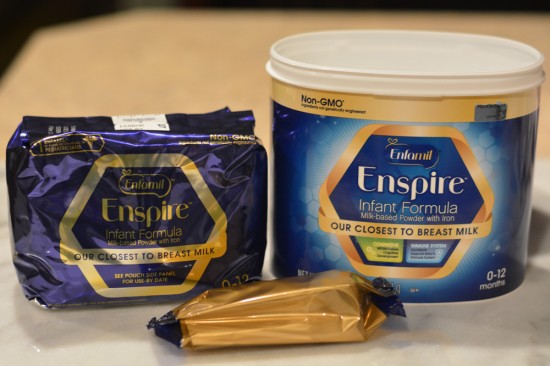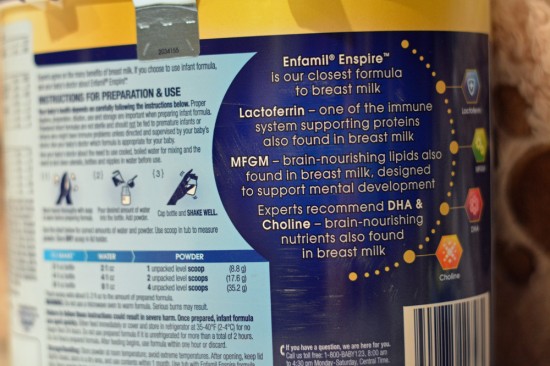 Additional Resources:
Sign up for Enspire™ Family Beginnings by Enfamil® to receive samples, exclusive savings & gifts, valuable coupons and content focused on mom's stage and baby's age.
Whether you are pregnant with your first child, a recent new mom, or expecting your third child, motherhood comes with a lot of questions. Enspire™ by Enfamil™ offers dedicated experts to help you answer questions, learn about nutritional development, feeding guidelines, formula prep, and more.
Visit EnspireFormula.com or call 1-888-777-3395 to talk to a dedicated Enspire™ Expert.