This is a sponsored post in partnership with Breast Cancer and the Environment Research Program.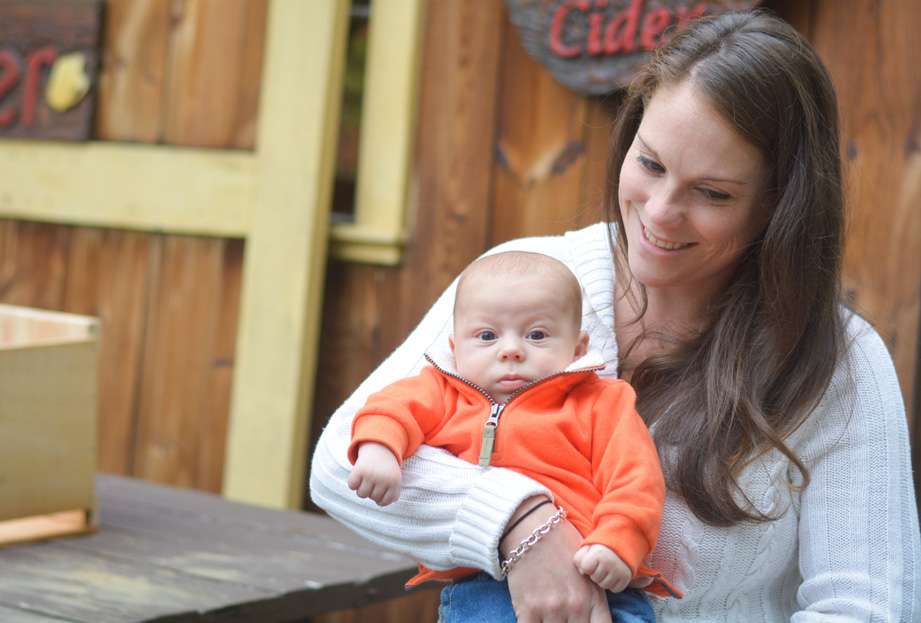 One of my biggest fears of being a mother, is not always being there for my children. Cancer is becoming a more common term around my friends and family, and it seems like every time I turn around someone is being diagnosed. My aunt is a breast cancer survivor and just this past month we lost a beloved member of our family, and tonight we are attending a benefit for a co-worker who was recently diagnosed with cancer.
With October being Breast Cancer Awareness month I wanted to share ways to help reduce the risk of breast cancer.  It's too early to say if avoiding certain foods or chemicals can lower the risk of cancer, but we can take steps and make healthier decisions. Kids mimic what their parents do and eat, and if they see us making healthier choices and living an actively lifestyle they will be more apt to make better decisions as well. Making healthier choices isn't just reaching for fruit and playing sports, it also includes choosing products without harmful chemicals and reducing the use of products with BPA.
Scientists, physicians, and community partners in the Breast Cancer and the Environment Research Program (BCERP), which is supported by the National Institutes of Health (NIH), study the effects of environmental exposures on breast cancer risk later in life. They created a mother-daughter toolkit  mothers can use to talk to daughters about steps to take together to reduce risk.
4 Steps to Reduce the Risk of Breast Cancer: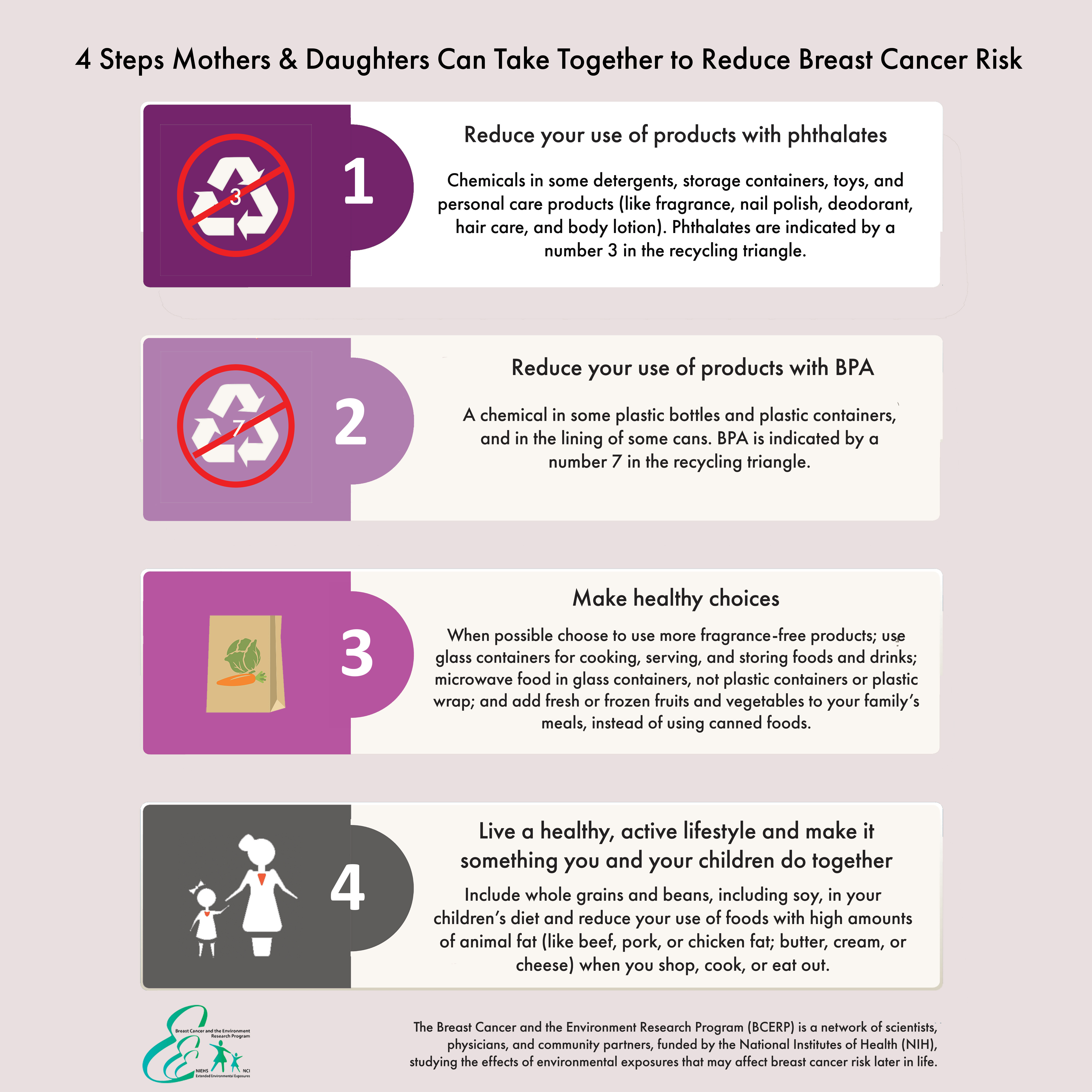 Hopefully one day there will be a cure for breast cancer but until then we need to focus on prevention and research.  The Breast Cancer and the Environment Research Program (BCERP), is currently conducting research and exploring whether exposure to certain environmental factors like chemicals and foods may change how girls' bodies mature and impact breast cancer risk.
Enter to win one of five Visa Gift Cards worth $100!
Take a few minutes to help with Breast Cancer research and complete this survey,  and you'll be entered!