This post brought to you by Duck Brand. All opinions are 100% mine.
Having recently moved I have been busy trying to organize and decorate the house. While everything in the kitchen is unpacked, there were still a number of cabinets that I needed to tidy. While unpacking I noticed that I have a number of glass dishes, and every time I moved them I would have to be extra careful placing them into the wooden cabinets. Thanks to Duck Brand's Shelf Liner I have been able to add a decorative touch, while creating a soft cushion for all of our delicate dishes.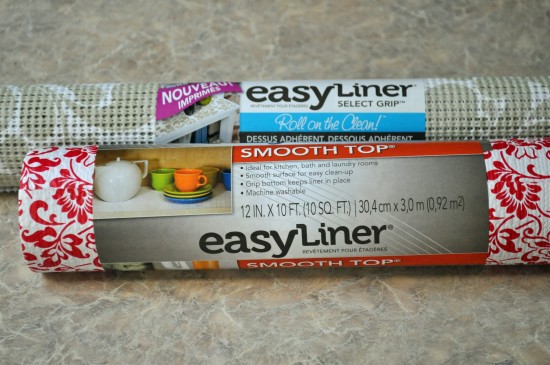 Duck® Brand's Shelf Liner:
The Duck® brand adhesive and non-adhesive shelf liners are an easy way to organize your kitchen while adding a little bit of color and design. The Duck Brand's Shelf Liner can also be used under the kitchen and bathroom sinks as well as in the closets.
Our kitchen has a green theme, so I went with the Select Easy Liner® Taupe Swirl to add a decorative touch without having to drill holes or paint. Since the liner is non-adhesive I don't have to worry about it ruining the wood on the cabinets. I was surprised to see that the Duck® Brand Shelf Liner is also machine washable.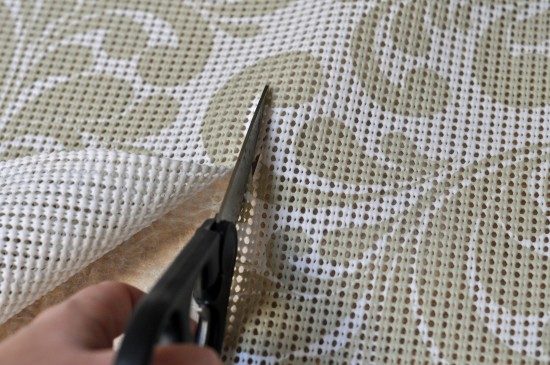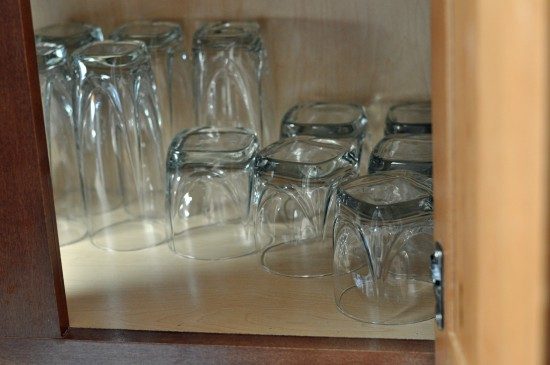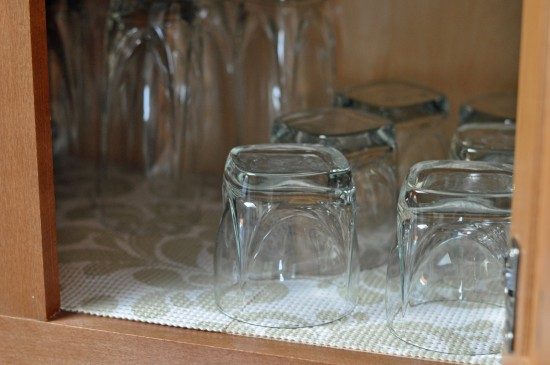 After emptying the cabinets, I measured the cabinet and the liner to see where I would need to cut, I found the holes in the liner useful in cutting, the holes are lined up neatly and allowed me to cut straight without using a ruler, just follow the holes from one side to the other.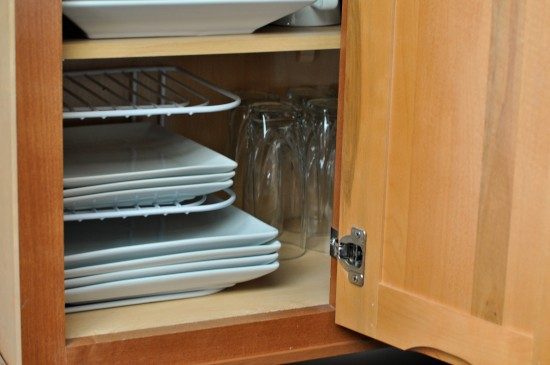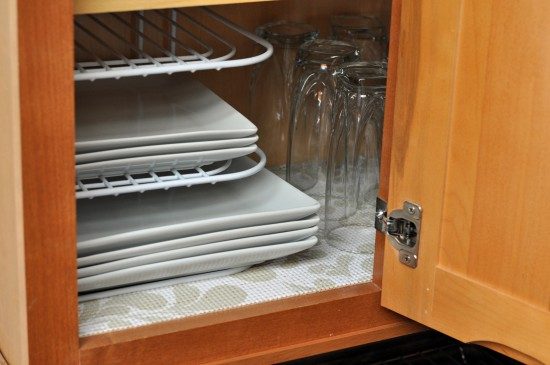 Now that the kitchen cabinets are lined with Duck® Brand Shelf Liner I plan to line the cabinets under the sink in the bathroom.
Are you planning any projects that Duck® brand shelf liners would be perfect for?