This post is part of the HEALTHY ESSENTIALS® 2014 program by Johnson & Johnson Consumer Companies, Inc. and The Motherhood, who sent me a box of products and compensated me for my time. Opinions, experiences and photos shared here are all my own, and I hope you enjoy them.
Do you have any vacation plans this summer? We'll be out and about throughout the next couple of months enjoying the warm weather and exploring our new state of New Hampshire. Visiting local attractions, riding bikes, swimming, hiking, and spending time in the boat. We're prepared for all the scraped knees and the sun's harmful rays, are you?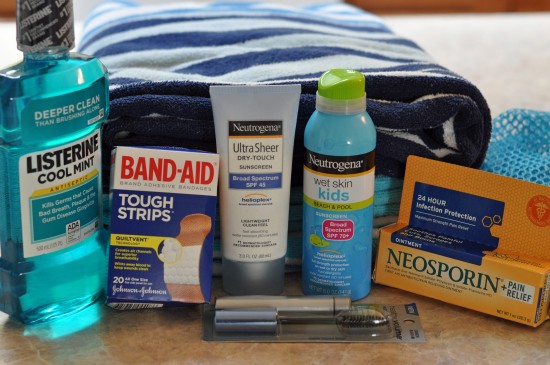 Make sure to stock up all of the essentials that you'll need including sunblock and first aid supplies to clean, treat and protect the wounds so your family can enjoy the great outdoors and have a fabulous summer vacation.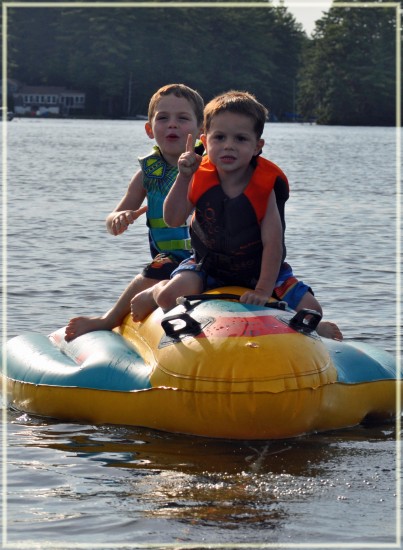 HEALTHY ESSENTIALS® Products are essential for summertime – and can help your family stay safe while enjoying outdoor play!
With two active young boys Band-Aid & Neosporin is essential throughout the year especially during the summer months when it gets used almost weekly. Riding bikes with the neighborhood kids has become a daily activity and we've had quite a few scraped knees and elbows already this summer.
While I try to keep the kids in the shade, at our new house there's not many trees which makes it almost impossible. Both of the boys want to be outside as soon as the sun rises at 6am until bedtime at 8pm, and we've had swimming lessons daily for the past week outside. This summer applying sunblock has been a breeze with the Neutrogena Wet Skin Kids Sunscreen Spray, with swimming daily I can apply it throughout their day without having to completely dry them off.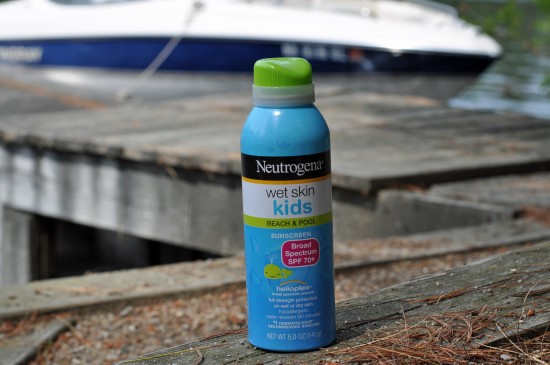 Join the HEALTHY ESSENTIALS® program for amazing printable coupons
Visit http://www.HealthyEssentials.com throughout July and sign up for the HEALTHY ESSENTIALS® program to print $45 in coupons and offers. In addition to the printable coupons you can also check out expert advice, tips, and more!