A couple of months ago I started meal planning with crock-pot freezer meals. They have been a huge help and make dinner time not only easier but stress free. I no longer have to worry about what I am cooking last minute, or run to the store to grab take-out since we have nothing prepped at home. When we come home from sports or other activities, I know there is a warm meal all ready in the crock pot.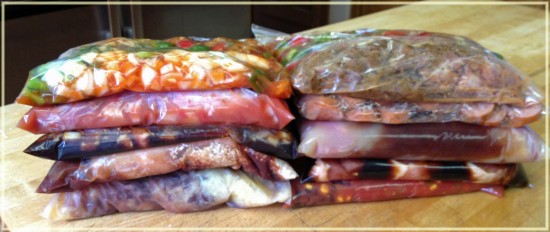 We recently used up all of our crock pot freezer meals so I decided to compile a new list of recipes to try. I tried to use ingredients that we already had in the pantry or fridge/freezer, and made a grocery shopping list of ingredients that I needed to pick up. I separated all of the ingredients on the counter, got all of the meat and veggies prepped, and prepared all 10 meals at one time. We have already enjoyed the Sweet & Sour Meatballs and Pineapple Chicken Burritos this week, both were a HUGE hit, and I can't wait to give the rest a try.
I use a Hamilton Beach 6-Quart Oval Stay Or Go Slow Cooker . The meals are cooked for 2 adults and 2 young children (ages 3 & 5), and there is always leftovers for lunch the next day.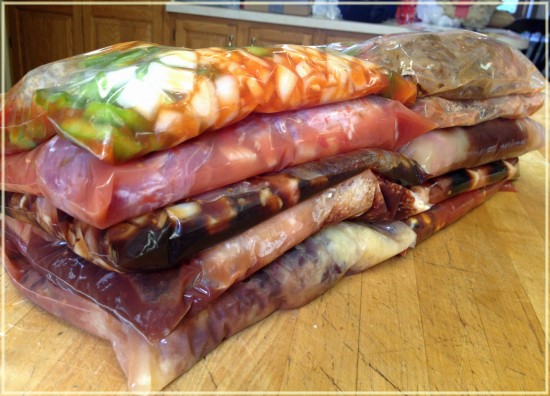 Here are 10 more easy crock pot recipes, you can also view the additional 13 Freezer Meal Recipes that our family enjoys.
Not familiar with Ro-Tel? It is diced tomatoes mixed with green chilies & spices. Visit www.ro-tel.com.



32 Responses to 10 Easy Crock-Pot Freezer Meals