Want to make dinner time easy? Dust off that crockpot and save time and money with these crockpot chicken recipes. With chicken breast often on sale, these easy and tasty recipes for the crockpot can help with your monthly grocery budget.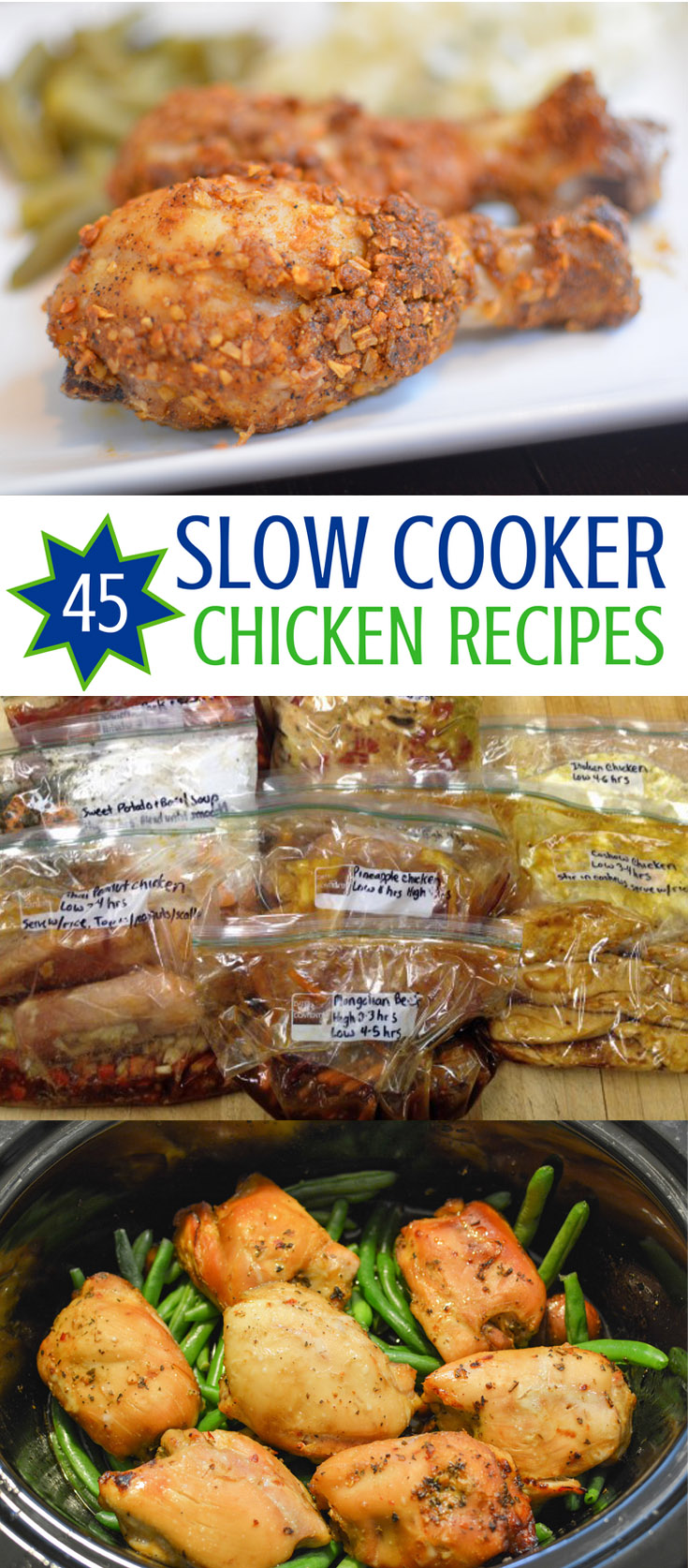 I use my crock pot several times a week.  Most of these chicken recipes are quick and easy to prepare, and majority of them are dump style meals where you just dump everything into the crock pot and "set & forget" until the timer goes off and your home cooked meal is ready.
For those of you that prefer to meal prep, almost all of these slow cooker chicken recipes can be made into freezer meals. You can check out our trips for prepping easy crock pot freezer meals.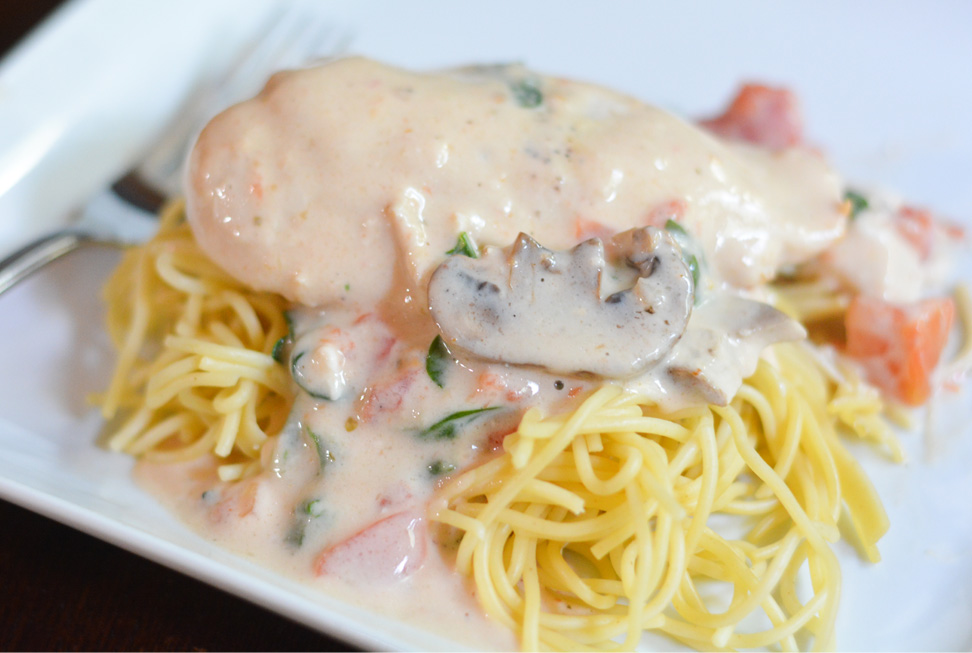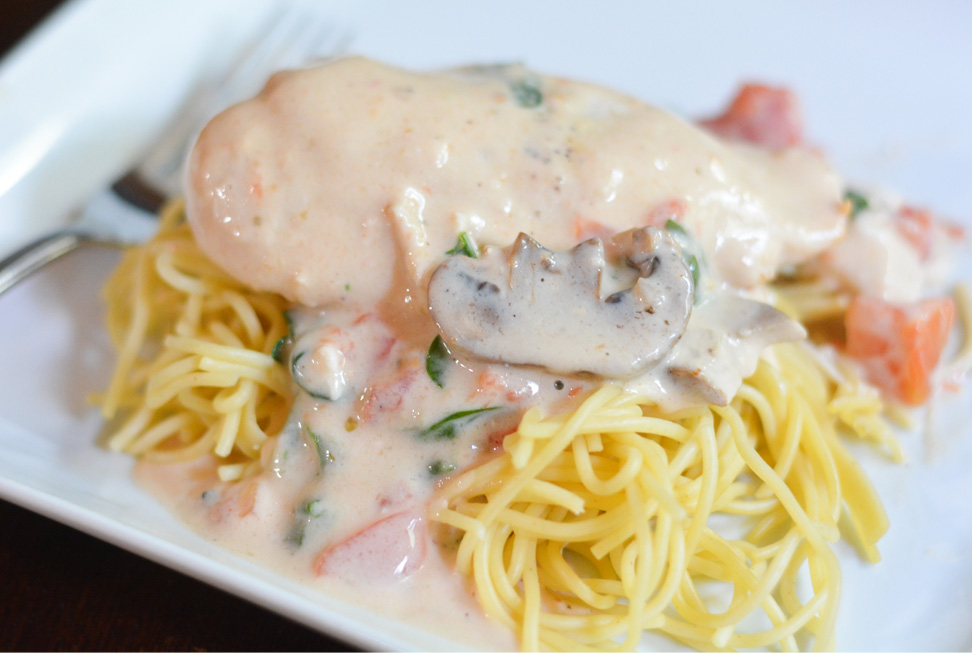 CrockPot Chicken Recipes:
Chicken Breast
1. Creamy Tuscan Garlic Chicken
3. Creamy Lemon Garlic Chicken
4. Zesty Italian Cheesy Chicken
6. Buffalo Chicken (Whole 30)
10. Mushroom Chicken
11. Chicken Pot Pie
13. Cheesy Chicken Potato & Broccoli
14. Crock Pot Honey Garlic Chicken
16. Maple Dijon Glazed Chicken
18. Chicken Teriyaki
19. Orange Chicken
21. Cheesy Chicken, Bacon, & Tator Tot Bake
24. Crock-Pot Mexican Shredded Chicken with Black Beans & Corn
26. Hawaiian Chicken
Shop our favorite Crockpot Products: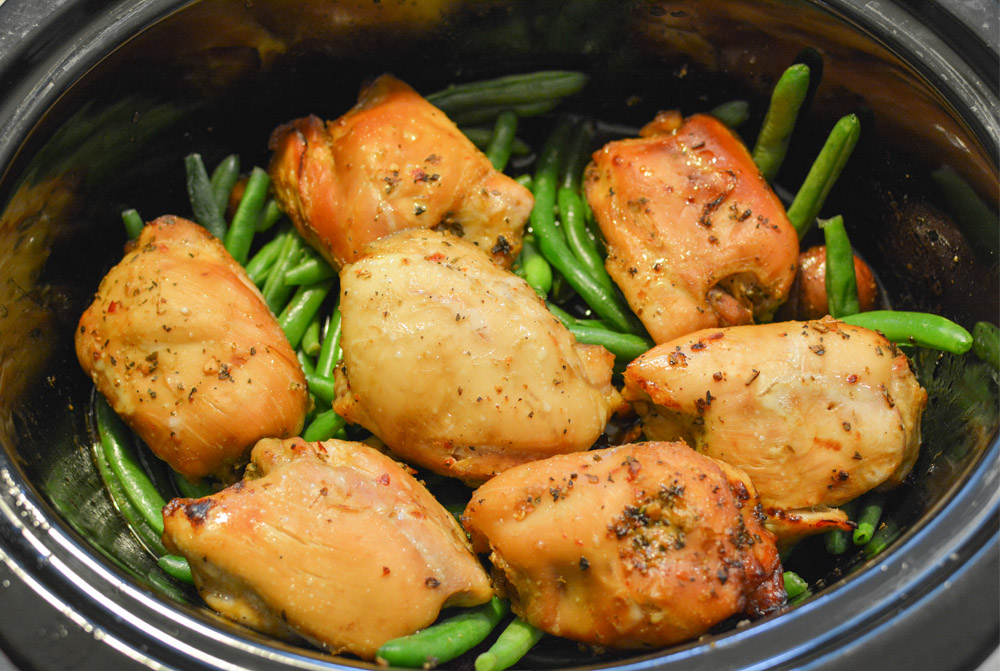 Crockpot Chicken Thigh Recipes:
27. Chicken Thighs with Butternut Squash and Spinach (Whole 30)
30. Brown Sugar Garlic Chicken
32 Slow Cooker Parmesan Garlic Herb Chicken and Potatoes
Whole Chicken
33. Buttered Lemon & Herb Rotisserie Chicken
34. Roasted Chicken
35. Whole Chicken with Citrus and Herbs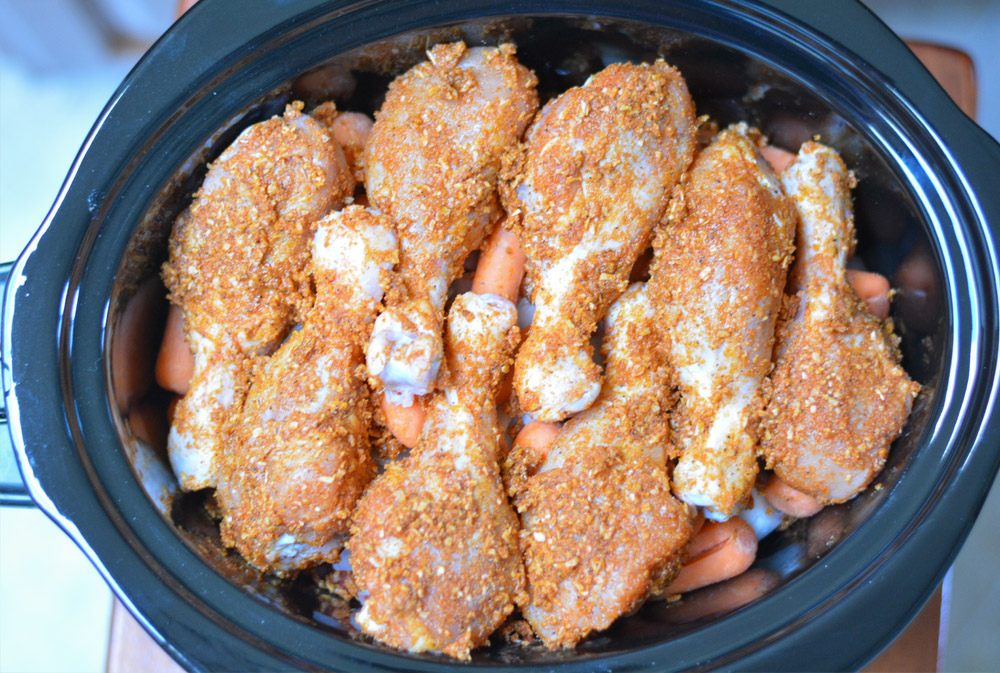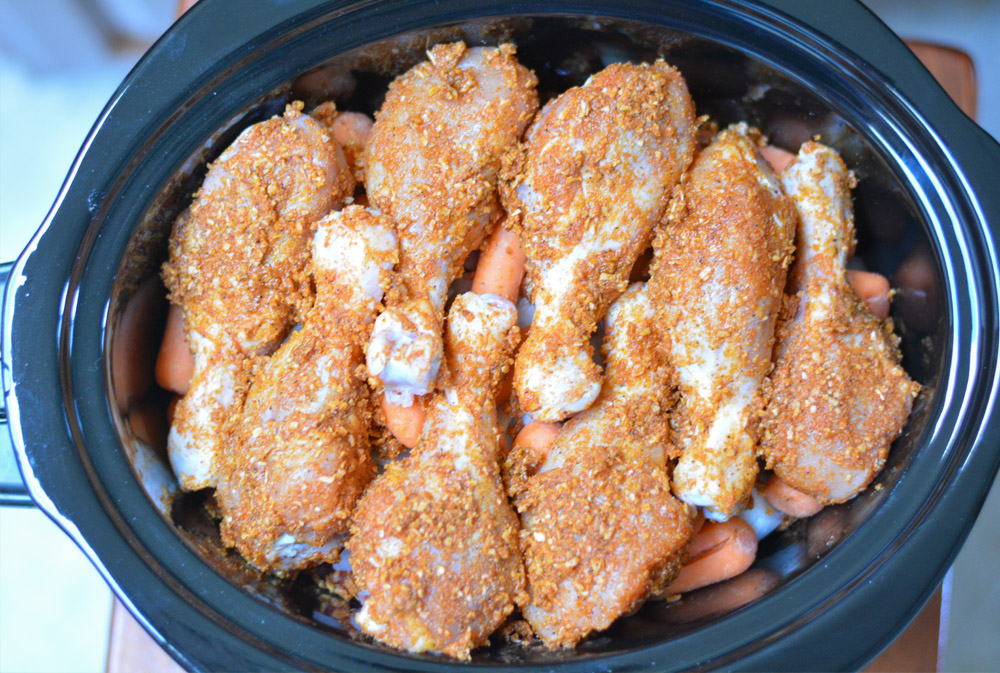 Chicken Legs
Chicken Tacos
40. Taco Chicken
41. Cilantro Lime Chicken Tacos
43. Salsa Verde Honey Lime Chicken Tacos
Crockpot Recipes with Ground Chicken:
44. . Buffalo Chicken Chili