I've been craving Rice Krispies Treats all week, so I thought, why not make heart shaped Rice Krispies Treats for Valentine's Day! The boys each got spoiled by eating one for breakfast. Chocolate for breakfast? Yes! I used to love when my dad would let us eat ice cream for breakfast, the boys were just as excited this morning to eat chocolate and sprinkles this morning!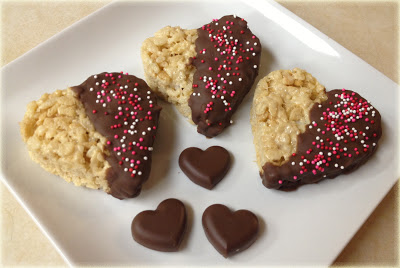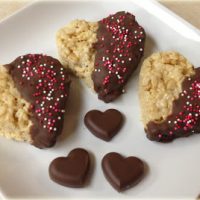 Ingredients
3

tablespoons

butter or margarine

1

package

10 oz., about 40 regular marshmallows

OR

4

cups

miniature marshmallows

6

cups

Kellogg's® Rice Krispies® cereal

Sprinkles / nonpareils

Chocolate melts
Instructions
In large saucepan melt butter over low heat. Add marshmallows and stir until completely melted. Stir in food coloring (if desired). Remove from heat.

Add KELLOGG'S RICE KRISPIES cereal. Stir until well coated.

Using butter spatula or wax paper evenly press mixture into 15 x 10 x 1-inch pan coated with cooking spray. Cool slightly. Using heart shaped cookie cutters coated with cooking spray cut into desired shapes.

Heat chocolate in 30 second intervals in microwave until smoothe. Dip Rice Krispies Treat in chocolate and cover with sprinkles/nonpareils

Let chocolate harden and serve.
Microwave Directions:
In microwave-safe bowl heat butter and marshmallows on HIGH for 3 minutes, stirring after 2 minutes. Stir until smooth. Follow steps 2-5 above. Microwave cooking times may vary.
More great Valentine's Day Food ideas: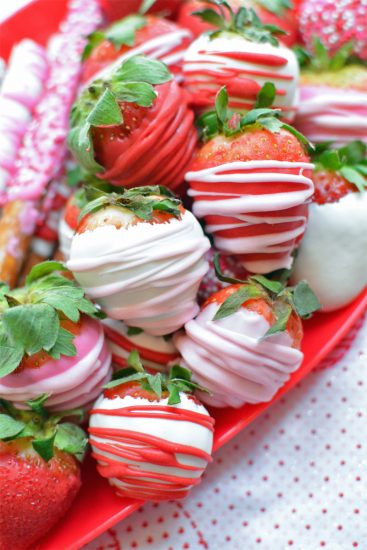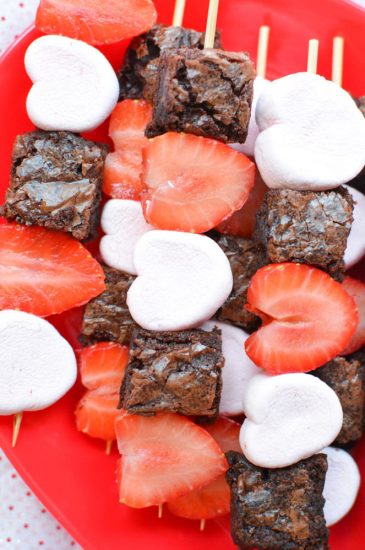 *Recipe found on http://www.ricekrispies.com.