Are you excited for the movie release of the Peanuts movie on November 6th? I know my children are, and to tell you the truth, I'm a bit excited as well. I grew up watching the Peanuts gang on T.V., especially loved watching Snoopy, my favorite character. Just in time for Halloween and the Peanuts movie release,  Albertsons Safeway, the official grocery partner of the Peanuts movie, are offering two exclusive reusable Peanuts branded shopping bags / trick-or-treat bags for free with purchase of three participating items, while supply lasts. Shoppers will receive one free bag, for every 3 participating products purchased.
During our recent shopping trip to Shaw's, our local Safeway affiliate, I noticed quite a few participating products that we purchase on a monthly basis, including Honest juice boxes, Snack Packs, and Kellogg's Rice Krispies just to name a few. There are signs all over the place, and it didn't take long before I had three participating products in my cart, and my free bag.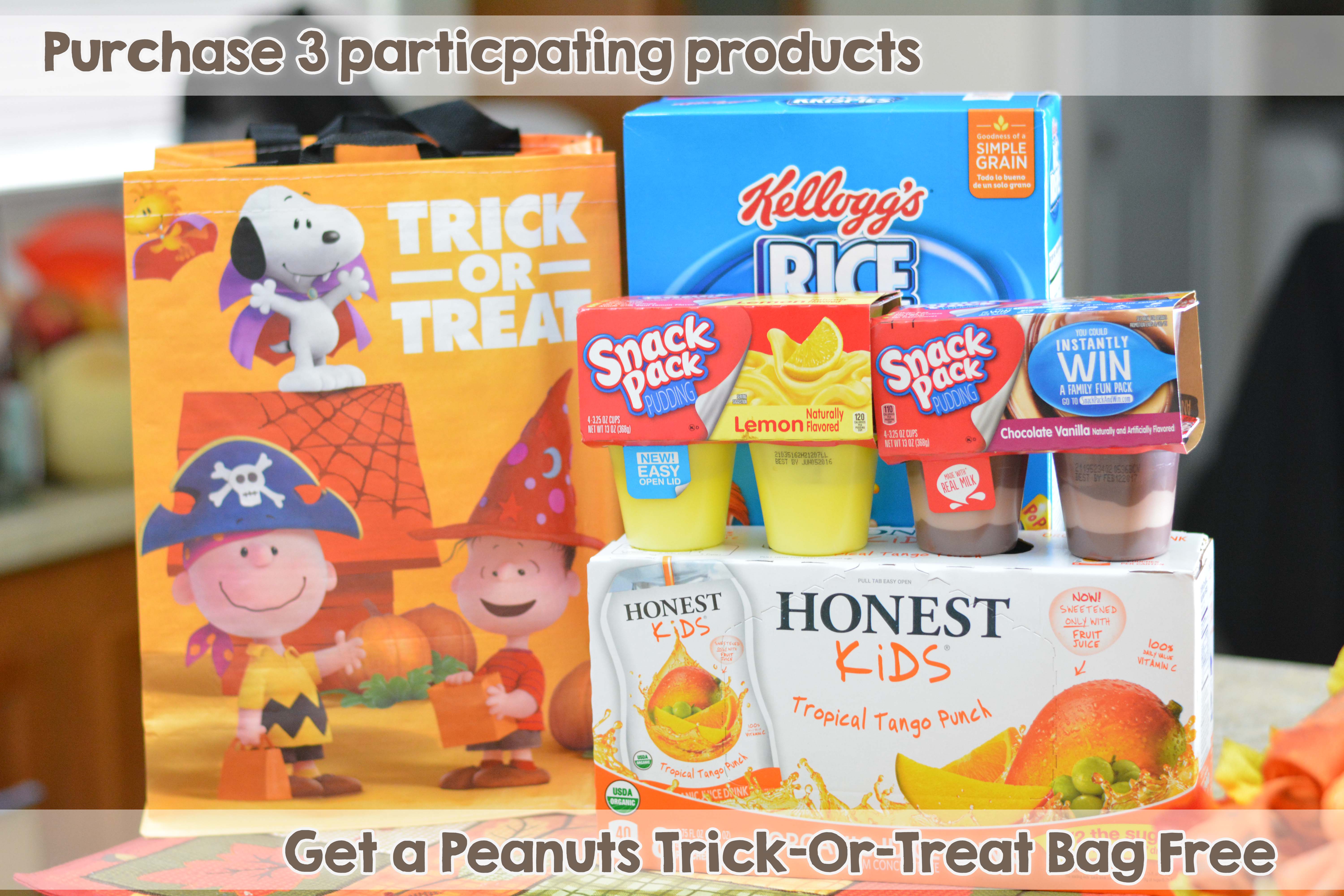 Participating brands include:
   Horizon Organics
   Coke (Honest and Pure Leaf)
   Nestle
   Johnsonville
   Ziploc
   Johnson & Johnson
   All
   Tyson
   Pop Secret
   Snack Pack (ConAgra)
   DPSG
   Schwan's (Red Baron's)
   Rich Products(sugar cookies and cakes in the deli)
   ACH Foods/Spice Islands
   Bertolli/Ragu
   Kellogg's
Both my husband and I grew up watching It's the Great Pumpkin, Charlie Brown and A Charlie Brown Christmas every year, and it's been a tradition with our kids for the past few years as well. It was only fitting to make some Peanuts inspired treats while we watched the Great Pumpkin, Charlie Brown the other night, which made us even more excited for the release of the new Peanuts movie on November 6th.
I made these Rice Krispies treats inspired by Charlie Brown's yellow shirt to enjoy during movie night.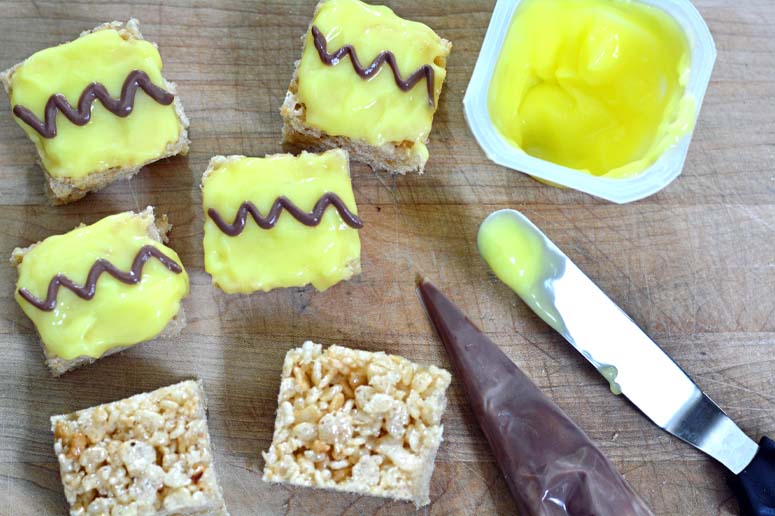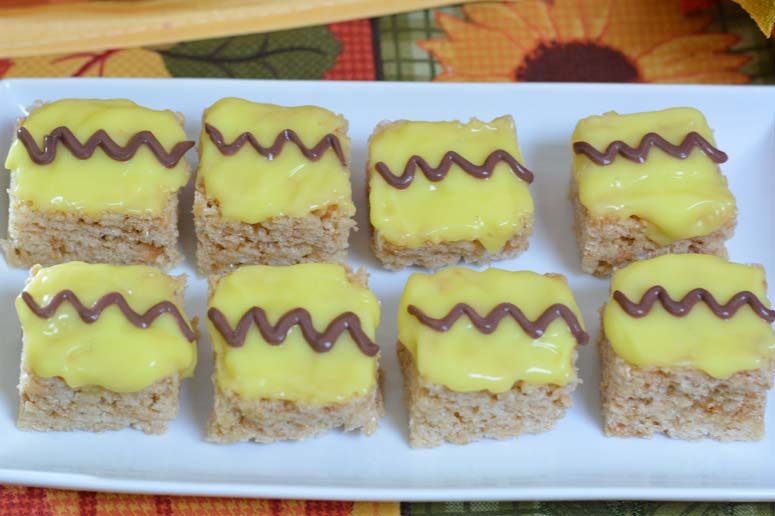 To make these Peanuts inspired Rice Krispies snacks, cut the Rice Krispies treats into squares and then cover them with lemon pudding. Using a ziplog bag, with the tip cut off, make zigzags across using the chocolate pudding.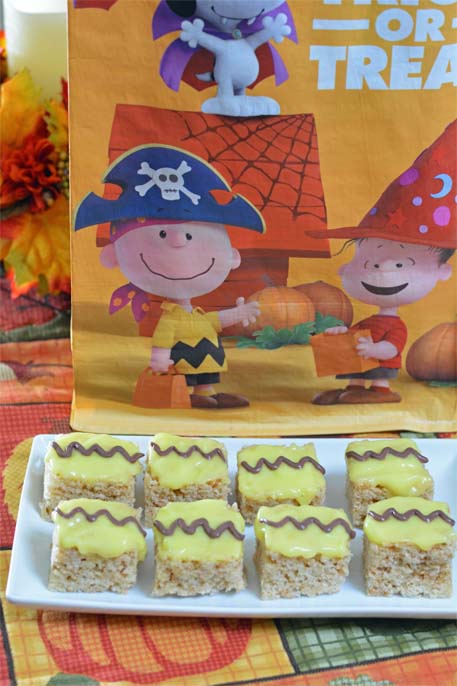 Peanut's Sweepstakes:
Enter the Peanuts Movie Sweepstakes for a chance to win a trip to Snoopy's Home in California or a Peanuts Movie themed Xbox console and game by Activision. Sweepstake ends on October 31, 2015.
Who is your favorite Peanut's character?
This is a sponsored conversation written by me on behalf of Albertsons Safeway. The opinions and text are all mine.