With Valentine's less than a week away we've been busy making classroom Valentine's Day treats to hand out. Thanks to Brach's for providing a selection of their Valentine's Day Conversation Hearts, Gummie Hearts, and Gummy Lips we were inspired to make some easy tasty treats. The Valentine's Day Bark that we made this afternoon was super easy and even the kids could make it themselves.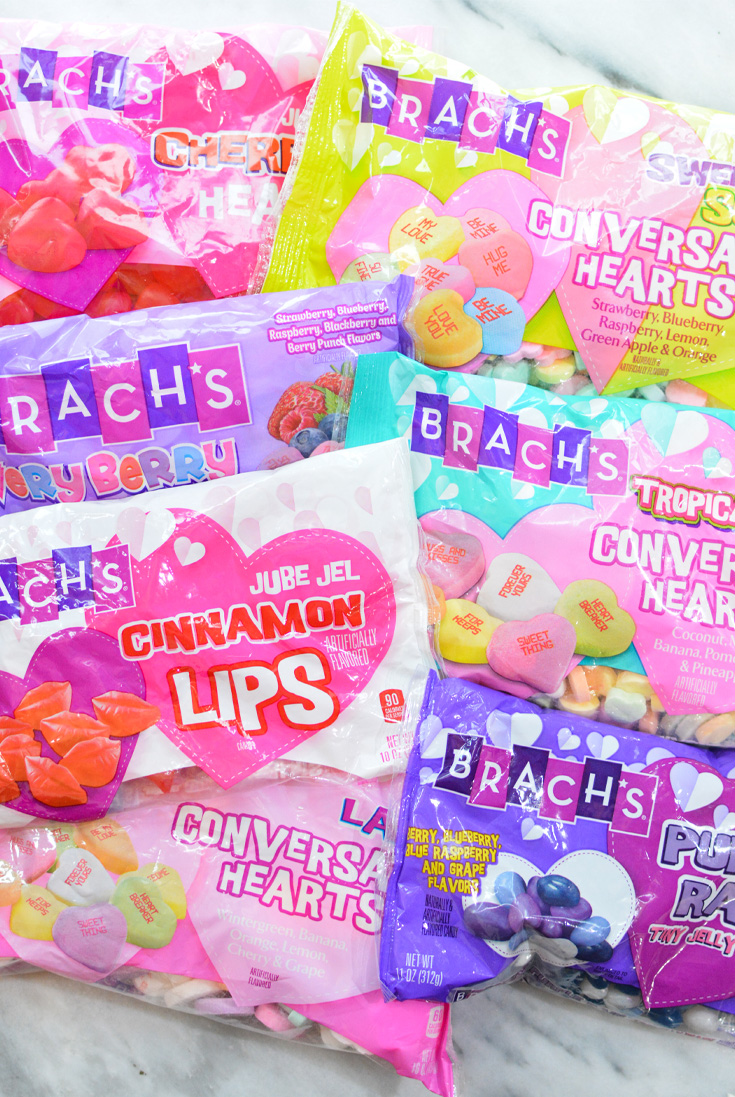 Keep an eye out on these fun varieties:
Large Conversation Hearts– Wintergreen, Banana, Orange, Lemon, Cherry, Grape
Tropical Fruit- Coconut, Mango, Banana, Pomegranate, Pineapple
Sweet & Sour – Strawberry, Blueberry, Raspberry, Lemon, Green Apple & Orange
Verry Berry – Strawberry, Blueberry, Raspberry, Blackberry, Berry Punch
5 Minute Easy Valentine's Day Bark
There are three main ingredients needed for the chocolate bark, candy melts (or chocolate), shortening to help smoothen out the melted chocolate, and Conversation Hearts.  Once the base layer is done, it's time to decorate with fun Valentine's Day candy including the Brach's Conversation Hearts which are always a huge hit.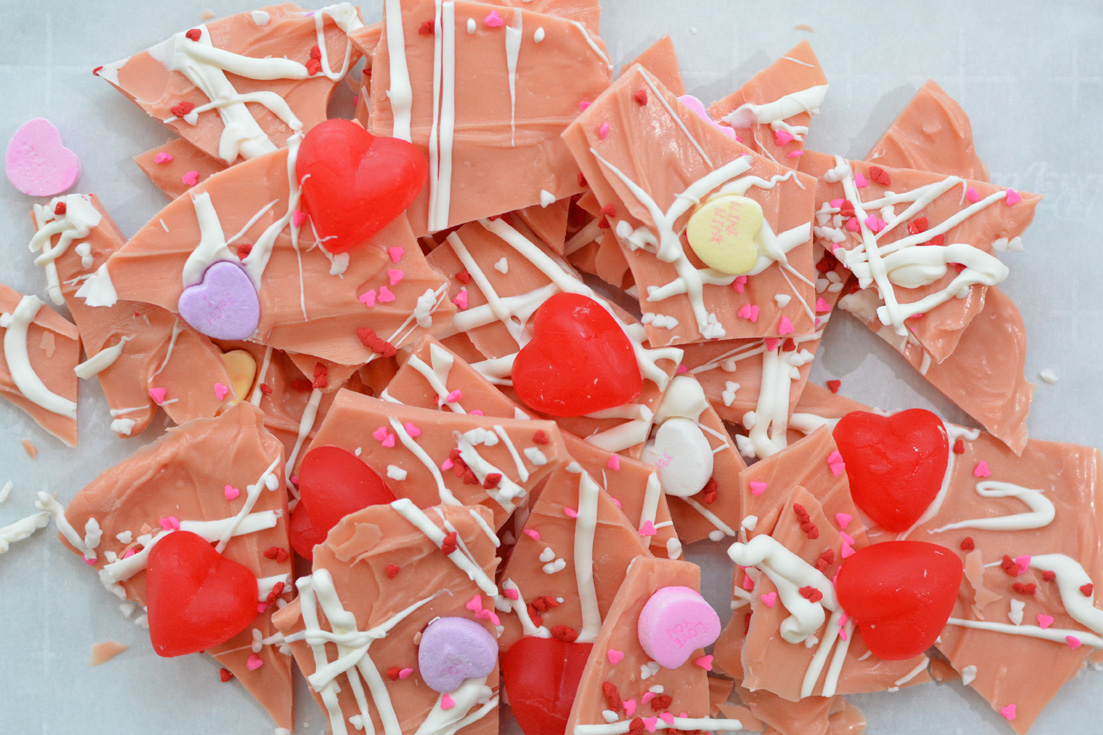 What you'll need to make Valentine's Day Bark
1 12 oz bag Candy Melt (or s11-12 ounce bag white, dark, milk, or semi-sweet chocolate chips)
1 tablespoon vegetable shortening
Valentine's Day Sprinkles (red, pink, white)
wax or parchment paper
Additional white chocolate or candy melts to drizzle, if desired
How to make Valentine's Day Bark:
Line a pan or cookie sheet with wax paper.
Place pink candy melts & shortening in a microwave safe bowl. Heat on 50% power in 30 second increments, stirring in between each, until melted and smooth.
Repeat with additional colors, if you want to add a drizzle.
Spread chocolate into an even layer on the prepared cookie sheet.
Top with desired toppings.
Place in refrigerator for 5 minutes to set then break into pieces.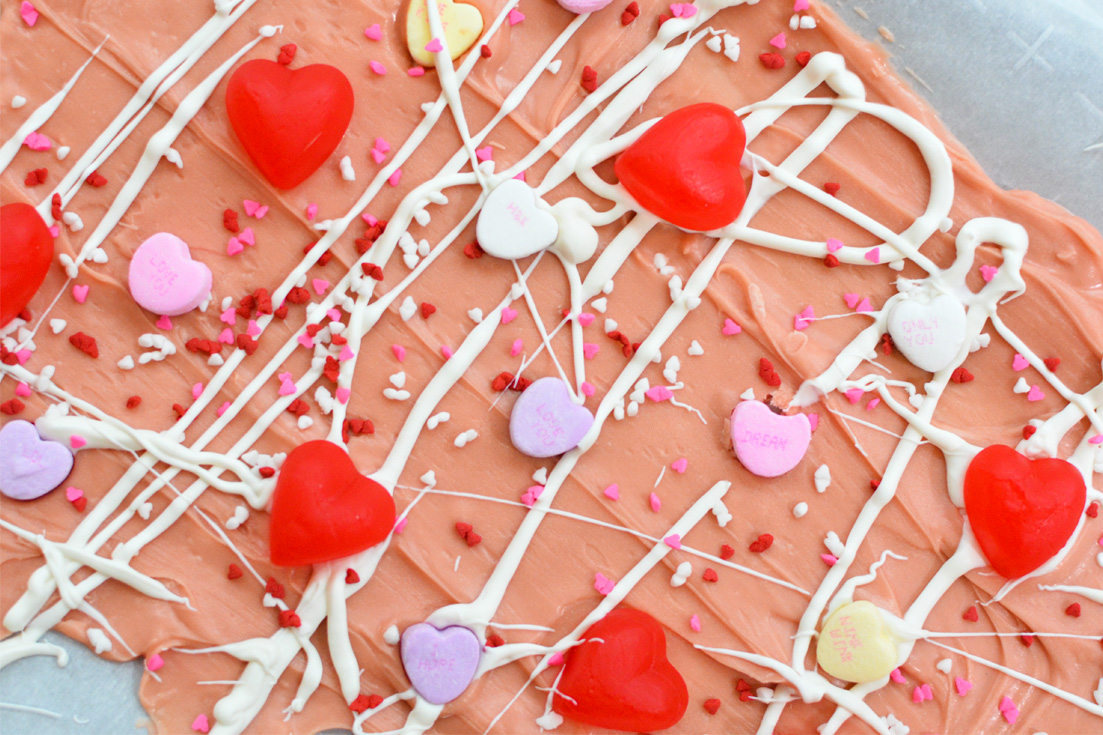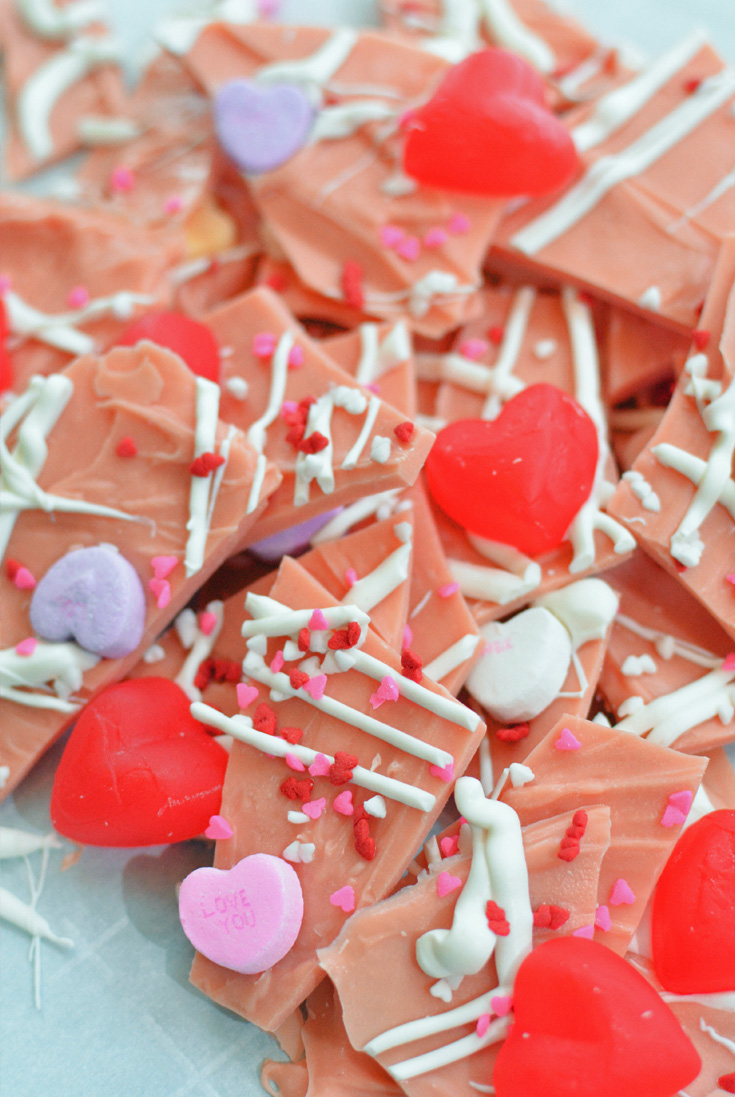 Connect with Brach's for more Valentine's Day ideas and to where to find Brach's Valentine's candy.
Facebook | Instagram | Website