This post is sponsored by The Motherhood, Walmart, & Parents Choice.  All opinions are my own.
As a mom of three kids, ages 9, 8, and 1, it easy to get overwhelmed when it comes to the never ending laundry, cleaning, cooking, and chauffeuring the kids to all of their after school activities and sports. It's been quite a few years since I've had to pack a diaper bag, and with two older kids who play a variety of sports, we're always on the go so a stocked diaper bag with snacks and toys for my active toddler is a must.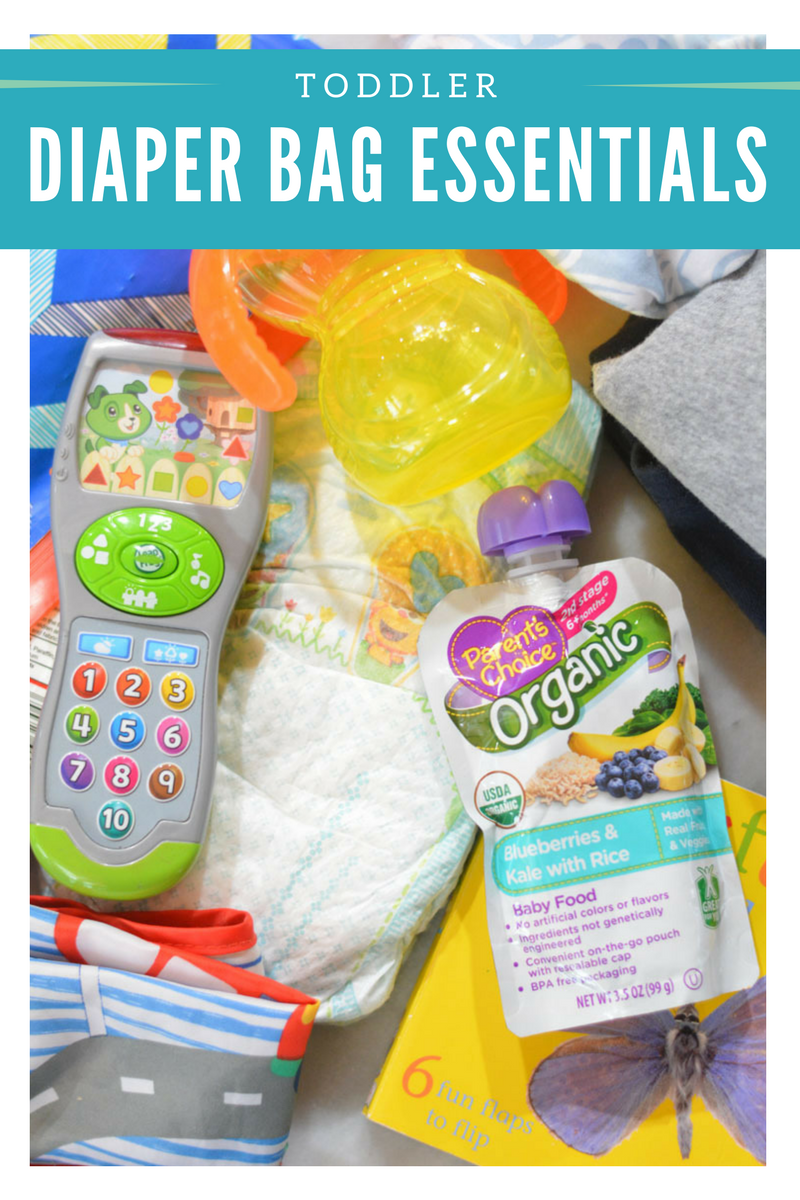 Tips to Stay Organized With Kids:
Have a morning and night routine
Plan a monthly menu calendar  – make a grocery list depending on your needs. You'll know what's for dinner every night of the week and already have the ingredients on hand.
Prep dinners ahead of time – My go-to is crock pot freezer meals. Simply thaw in fridge overnight and toss in to the crock pot in the morning.
Prep school lunches on Sunday night – I prep Monday-Thursday school lunches all on Sunday night. The kids can grab & go in the morning. On Friday's they purchase hot lunch.
Keep the diaper bag stocked

Food pouches
Sippy Cup
Small Book/Toys
Diapers & Wipes
Diaper rash cream
Bib
Change of clothes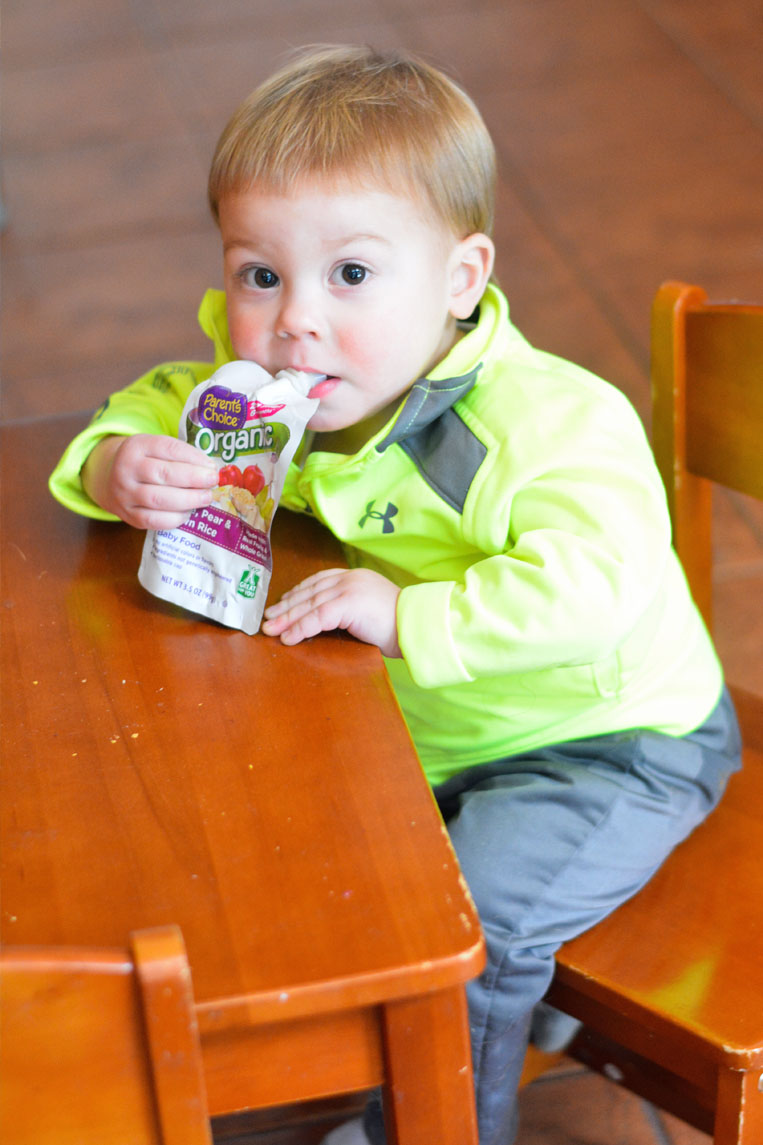 The Parent's Choice food pouches have become a staple in the diaper bag and are perfect for on the go. They're ready to go when he wants a snack during hockey practice, a soccer game, while traveling, or even at home. Baby boy gets so excited when he spots a pouch, and at 17 months old, he loves to be independent and feed himself. I can just take off the cap and hand the pouch to him, I don't need any utensils or a plate. Walmart and Parent's Choice help me to manage my time more effectively, I can browse Walmart.com after I put the kids to bed and either have my order shipped directly to my home, or purchase online and pickup in store.
Real, experienced moms use Parent's Choice.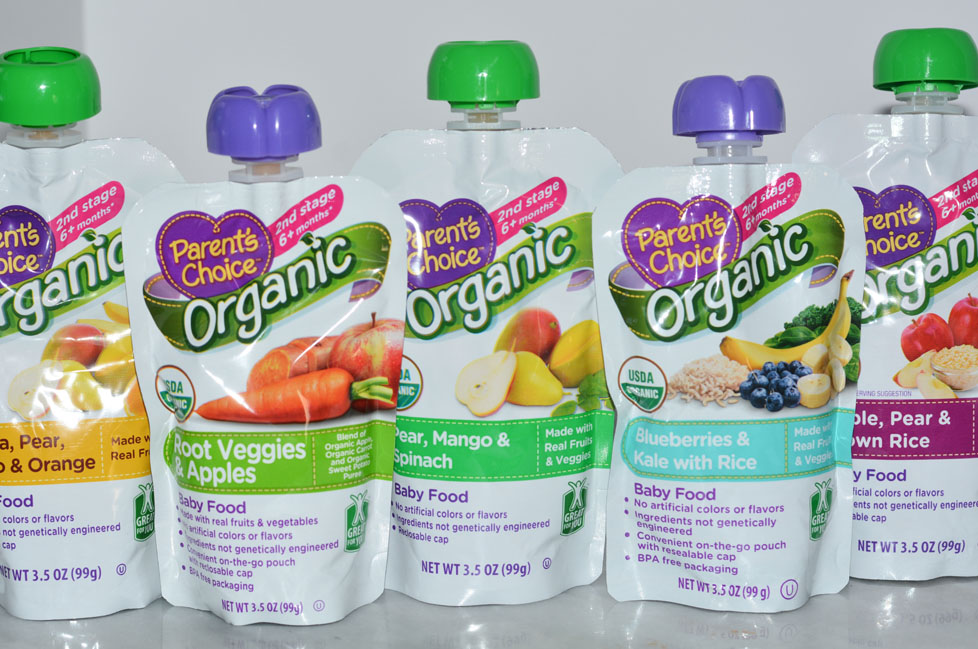 As a busy mom, these food pouches have saved the day on multiple occasions. They're affordable and you get the best quality at a fraction of the price.  I would be way over budget every week if I purchased the varieties of fruits and veggies that are in each pouch – kale, blueberries, mango, spinach, pear, and oranges just to name a few.
Head on over to Walmart.com and check over 275 Parent's Choice products that will make your day easier.