This post is brought to you in partnership with Oriental Trading.
While I'm not a fan of dressing up for Halloween, you can find me in the kitchen baking treats. My hall closet is filled with hundreds of baking supplies, included bins full of Halloween sprinkles and cookie cutters. While I have all of the sprinkles and pans galore, I was needing a few party supplies to host a Halloween party. I can always count on Oriental Trading having everything I need from table clothes, silverware, decorations, and kid's crafts.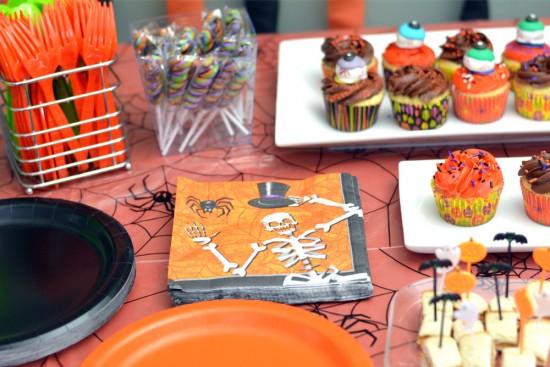 Once I spotted the Eyeball Sucker Rings I knew they would be the perfect cupcake topper for some spooky cupcakes. Ring pops are quite the kit with my elementary school kids and their friends, so I knew these would blow the kids away, and I was right, they were the highlight of the party.  I put half of them in the cupcakes, and then left the other half on the side to help with the messy frosting covered pop rings.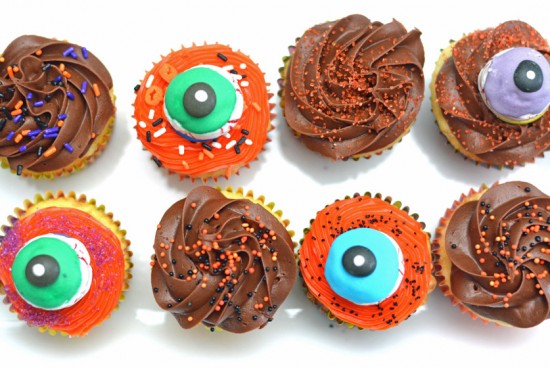 To keep the kids entertained, I had a table with Halloween crafts for the kids to make. One of the crafts was the spiders made with Tootsie pops, a glue gun is needed, so make sure to have extra glue sticks on hand for these eight-legged candy treats.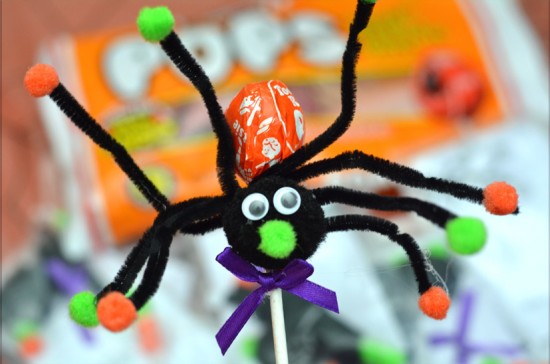 Serve finger foods with these cute Halloween Picks. 72 picks are included – ghosts, pumpkins, and bats. We served bite sized peanut butter sandwiches, but they would also be great for a fruit tray, olives, or cheese and crackers.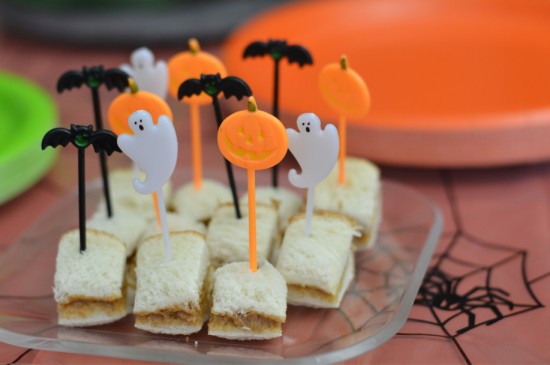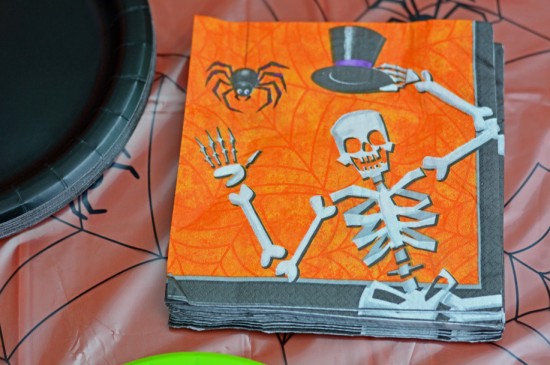 Halloween Supplies included:
Iconic Halloween Paper Cupcake Liners
Eyeball Sucker Rings
Halloween Brights Mini Unicorn Pops
Spider Pops Craft Kit
Boneyard Boogie Luncheon Napkins
Spiderweb tablecloth -(it's clear)
Clear Candy Buckets
Halloween Picks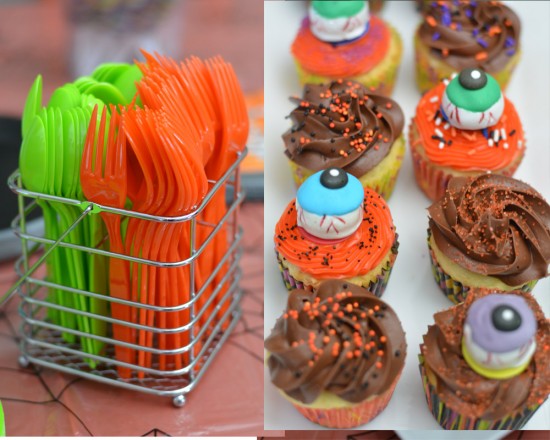 Win $250 in Halloween products!
Visit www.spooktaculargiveaway.com today and enter to win the weekly prize — $250 in Halloween products of your choice from Oriental Trading. Plus, they're giving away a $25 Oriental Trading gift card every day! Contest ends October 17, 2015.