The Ice Castles in Lincoln New Hampshire are a magical sight to see, it's like stepping foot into a winter wonderland. If you are in the area or planning a trip to the White Mountains this winter, I recommend stopping by. Not only is it a perfect winter activity for the family, but it also makes for a unique date night. There are a number of photo opportunities and the kids and adults will enjoy going down the ice slide. This year there are two slides, side by side, as well as numerous ice tunnels to crawl through.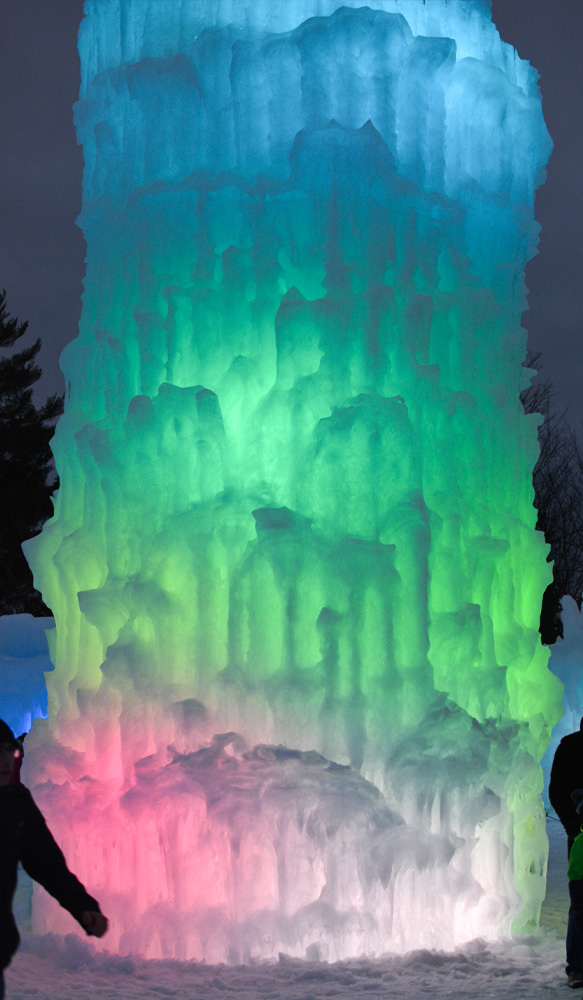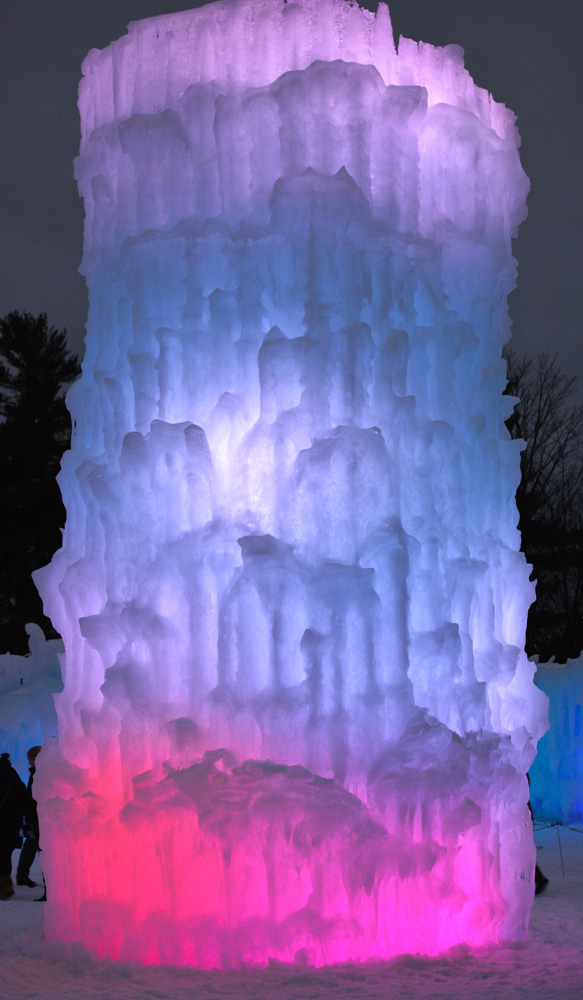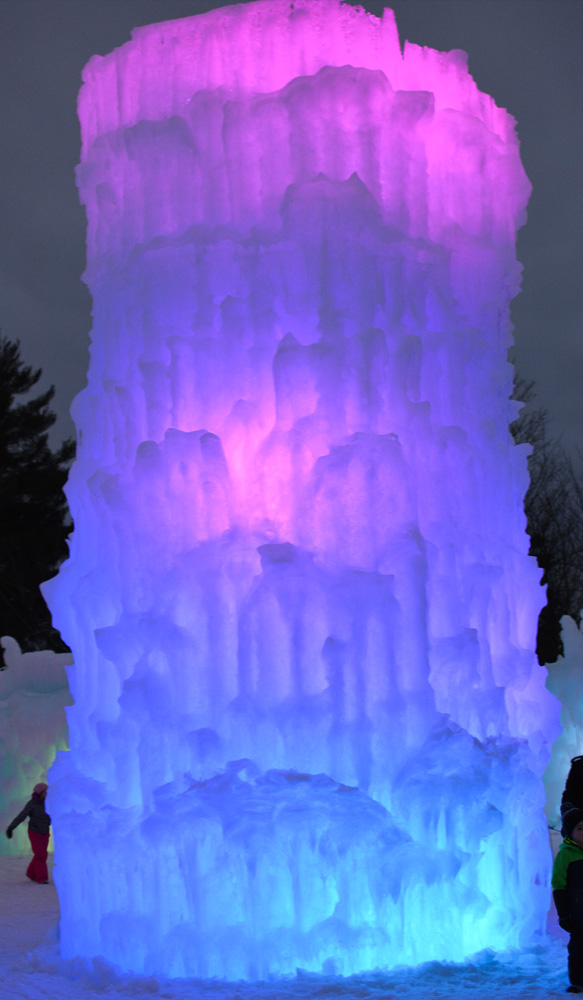 I recommend visiting mid week if possible as it tends to get a bit crowded on the weekends. Sunset falls during the 4:30 pm time slot which allows you to see the Ice Castles during the daylight as well as nightfall. Whether you're staying in the area for the night, or just want to make it a day trip, there are a number of restaurants located within minutes – our favorite place to dine with the kids is the Black Mtn Burger Co.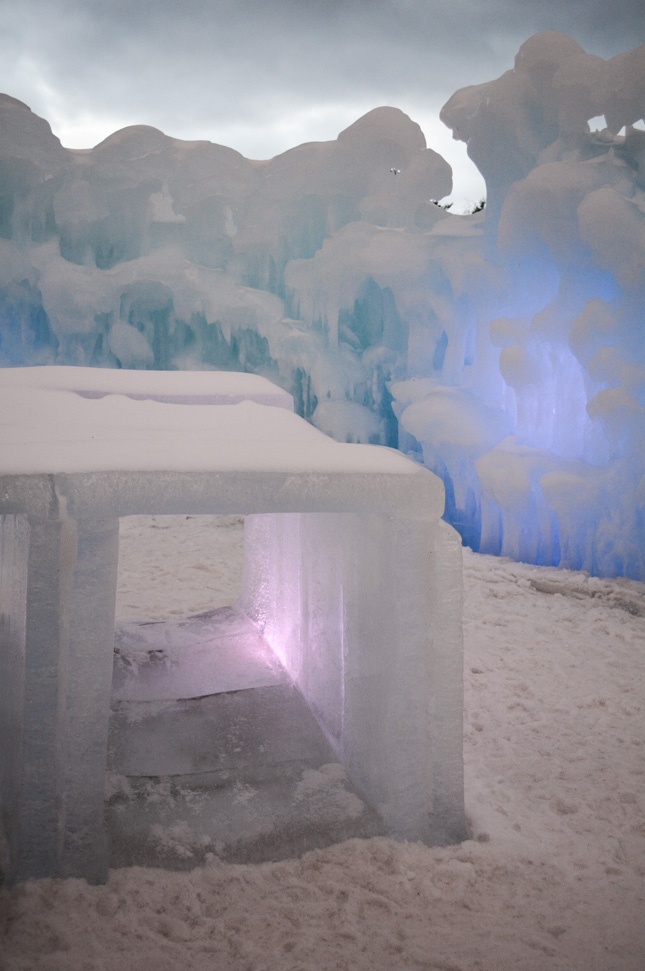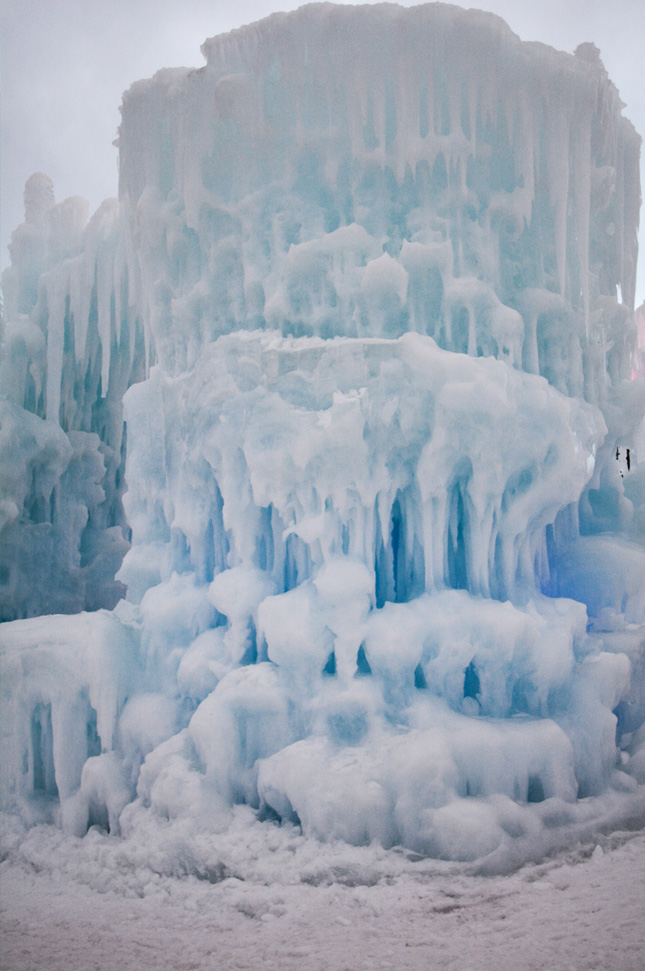 *Tickets provided.
Tips for Visiting the Ice Castles:
Buy Tickets Before You Arrive! Don't drive all the way to the Ice Castles to find out they're sold out. Weekend days often sell out so plan ahead.
The ticket can be scanned right from your phone. Save on paper, and have the ticket scanned from your phone. I always take a screen shot just in case I don't have service and/or have trouble loading my email.
If possible, visit mid week. The castles are less crowded, along with the line for the slides. We did the 4:30-5 pm time slot and the line for the slides was only 2-3 minutes long. I've heard it reaching 30-45 minutes long on the weekends.
Dress warm – thermals, snow pants, gloves, hats.

Hand warmers may also come in handy for those frigid nights.
Bring a small sled for young children instead of a stroller or wear them: Just like pushing a stroller on a sandy beach, the snow and ice may make it difficult. My son is young so I chose to carry him in his Ergo baby carrier,  if you have an infant sled or small sled with a rope that would work as well.
Bring along a digital camera. The cold temps often drain smart phone batteries. I know my iPhone can have 90% and within minutes it goes down to 60% in the cold and then shuts off around 40%. This was also the case for a few visitors while we were at the Ice Castles, they knew they had at least 45% left but their phones shut off and they were unable to take additional pictures. If you are unable to bring along a camera, make sure your smartphone is fully charged and put it on airplane mode during your visit.
*New this year Hot Cocoa and Cookies are available to purchase inside the Ice Castles, we thought the price was a bit high.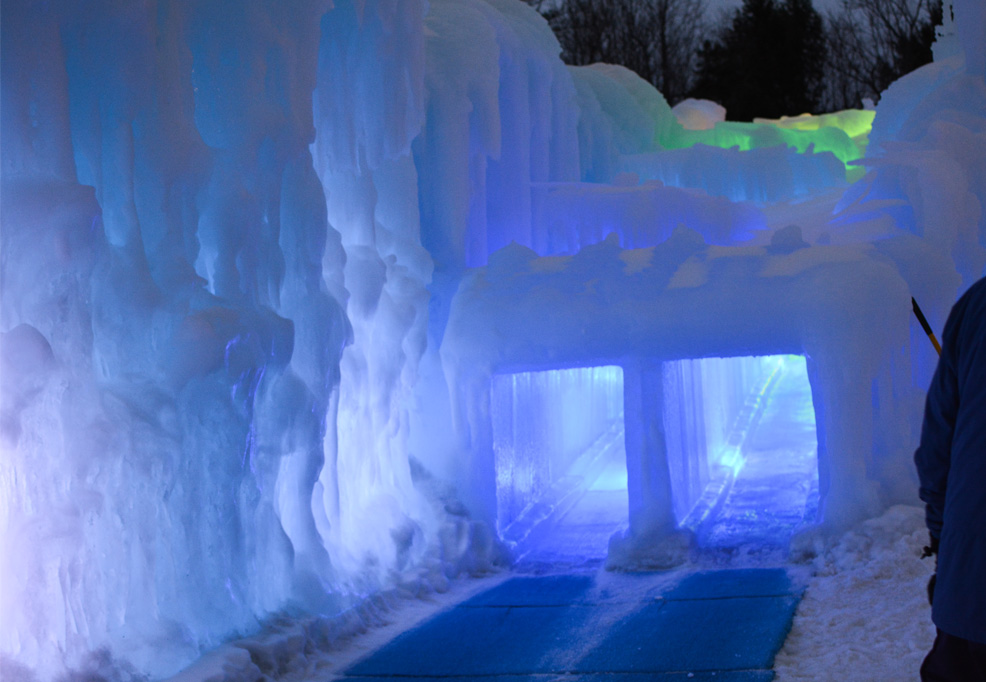 Can I visit during the day and return at night?
When we first visited three years ago you were able to visit during the day and return during the night to see the castles lit up with the same ticket, this is no longer allowed due to it's popularity. In order to visit during the day and again at night you will need to purchase two different tickets with separate time slots.
How long can I stay?
Once inside the ticketed area, you can stay as long as you'd like.
Ice Castle Hours
Monday, Wednesday, Thursday, 4pm-9pm
Closed Tuesday (Except during Massachusetts Break and New Hampshire Break)
Online- General Admission (12+): $13.95 Child (4-11): $9.95
At The Door (Standby)- General Admission (12+): $19 Child (4-11): $13
Friday, 4pm-10:30pm, Saturday, 11pm-10:30pm, Sunday, 12pm-8pm
Online- General Admission (12+): $16.95 Child (4-11): $13.95
At The Door (Standby)- General Admission (12+): $21 Child (4-11): $16
*Standby tickets are purchased on-site only and you are at risk of not being allowed to enter.  If online tickets are sold out, standby tickets will not be available on site.
** Children 0-3 years old are free.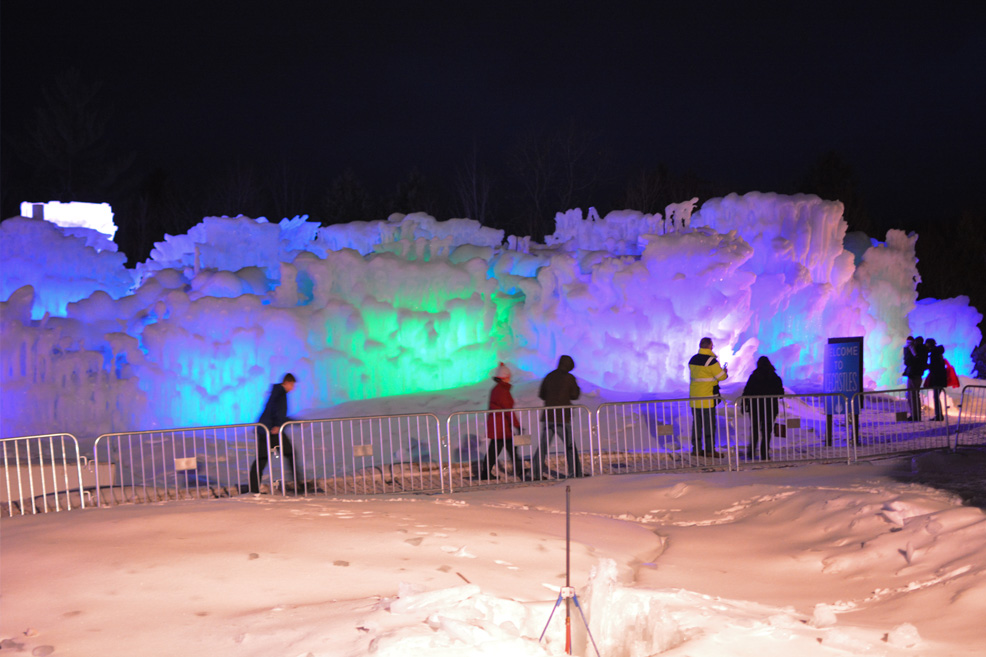 Have you been to the Ice Castles?