Thank-you to McDonald's Eastern NE for sponsoring today's post.
With barely any snow on the ground in January I thought we were going to luck out and have a mild winter, but I completely jinxed myself. The past 2 weeks has been snowstorm after snowstorm, we went from having a solid 3-5 inches on the ground for weeks to now having over 3 feet of snow. We just got 15 inches the other day and are supposed to get another 8 or so inches tomorrow. I'm not a fan of the cold weather and can't wait until summer comes along, but until then we have to make the best of it.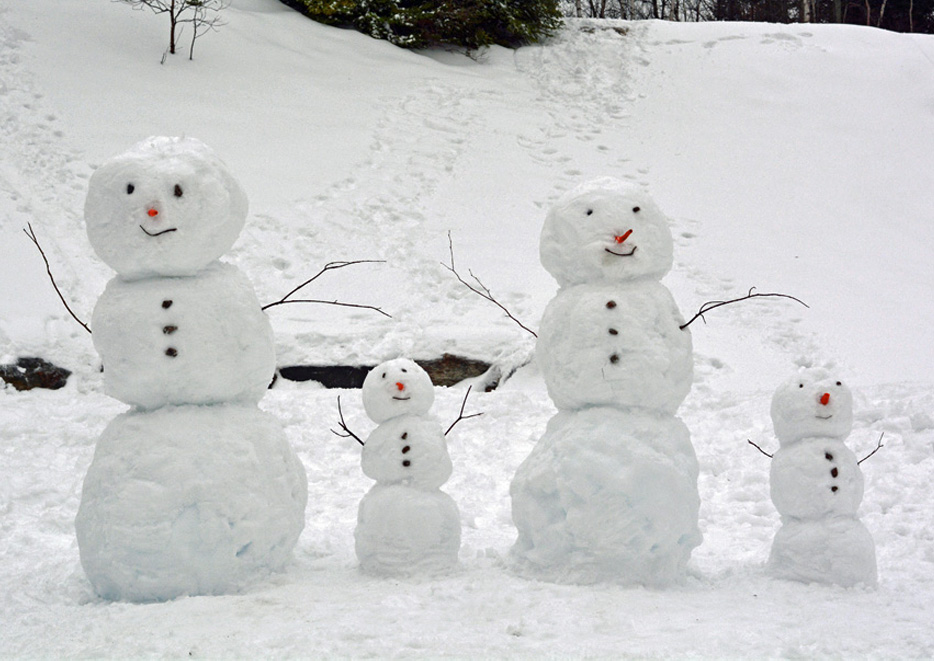 Living in New England snow days are very common. While the kids love not having to go to school, it can lead to a long day especially for mom or dad trying to keep the them occupied. To help pass the time, we have a variety of indoor and outdoor activities. Below are a few of our favorite boredom busters.
10 Fun Snow Day Activities for Kids:
Board games – Sorry!, Life, and Jenga are just a few of our favorites.
Crafts
Snow art – Fill empty spray bottles with food coloring and water.
Build a snowman….or three!
Make an indoor fort complete with tents made out of sheets or blankets.
Sledding – If you don't have a hill in your yard, maybe there is a local place or friends house? Pack an extra gloves or hats in case they get wet.
Bake, Bake, Bake – Make some delicious treats that everyone will enjoy. Double the batch and deliver them to your neighbors.
Set up a neighborhood play date
Treasure hunt – Hide something in the house..or outside and write down clues for the kids.
Lunch date with the kids- What kid doesn't LOVE McDonald's?

This past week we had our first school cancellation this year due to the snow and the kids couldn't have been anymore excited. It's not too often that they cancel the night before, but it was nice not to receive that call at 5am and sleep in a little longer. The kids spent the morning playing in the snow, building snowmen, and having snowball fights, but after a couple of hours the were ready for some indoor play. By mid morning the roads were cleared, so I decided to surprise the kids with a trip to McDonald's.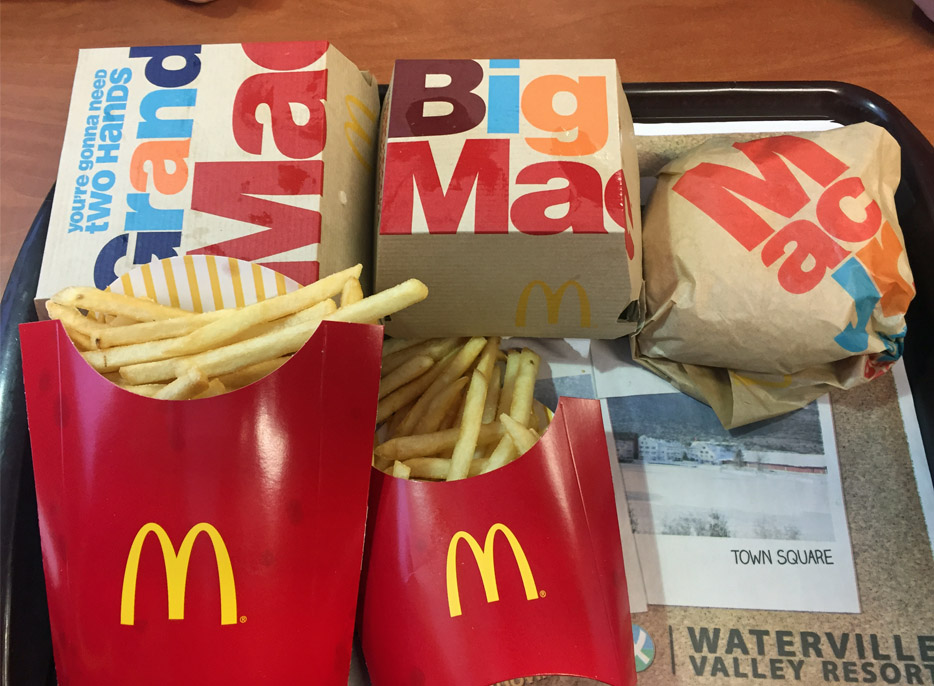 It's usually the kids that request McDonald's but this time it was me who was craving a Big Mac. With new sizes now available for the iconic Big Mac, there's now an option for everyone in the family. The Grand Mac for Dad, Big Mac for me, or if I want a smaller portion or one for the kids, the Mac Jr. The Big Mac has always been my favorite sandwich at McDonald's but I don't always have the appetite and want a smaller portion, now the Mac Jr. is packed with the full taste of the Big Mac but a smaller portion size.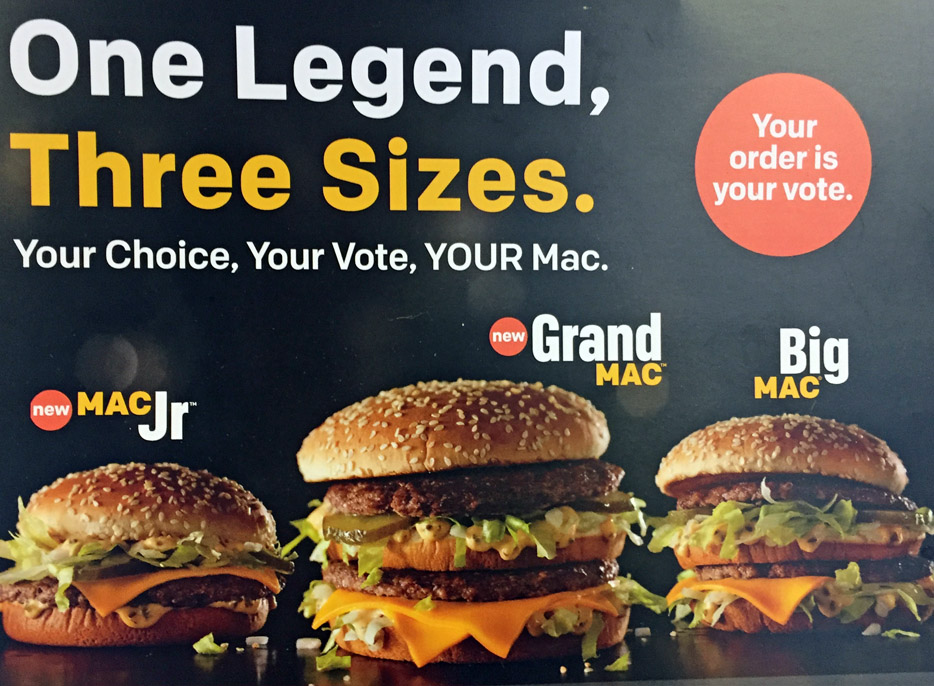 Which one would you choose? The Grand Mac, Big Mac, or the Mac Jr.
Gift card,  information & giveaway prize provided by the sponsor. All opinions are my own personal and honest thoughts. By entering this giveaway you agree to the Giveaway Rules. This giveaway will end on Feb 25, 2017 at 11:59pm EST. The winner will be chosen via Rafflecopter. The winner will have 24 hours to respond or a new winner will be selected. You must be 18 years or older.